Vin Diesel was welcomed in India with band baaja at the Corporate Aviation Terminal in Kalina, a western suburb in Mumbai, where he arrived on a private airline.
Deepika Padukone, who makes her Hollywood debut with him in the film xXx: The Return of the Xander Cage, arrived with him.
They had attended the London premiere of the film before making their next stop Mumbai. The film's director DJ Caruso was also clicked with them.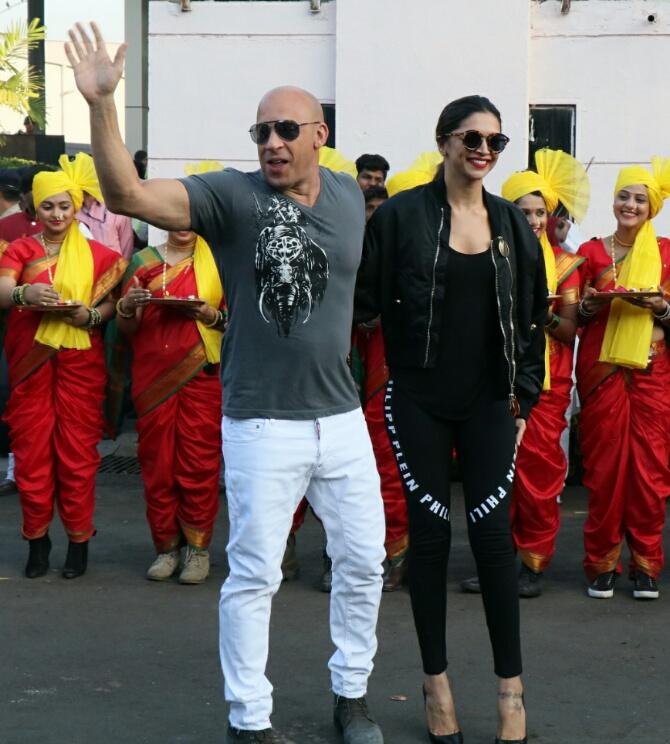 Diesel waves to the crowds.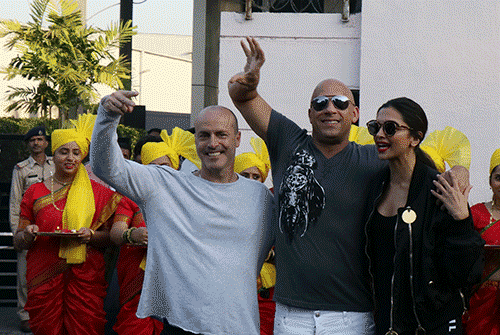 Yes, that's how!
Vin Diesel's grand welcome in Mumbai! Video: Afsar Dayatar/Rediff.com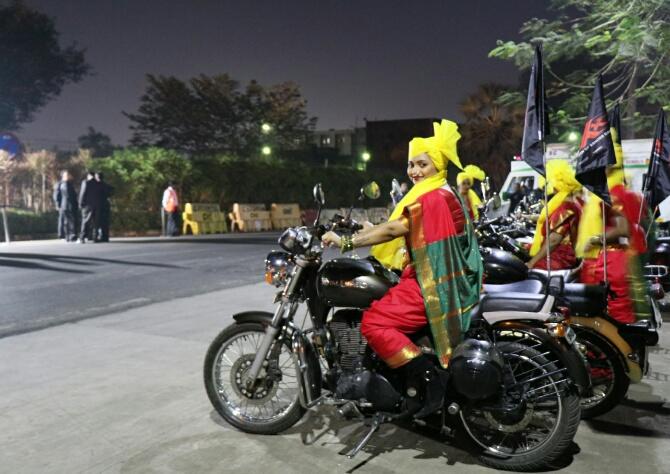 The Indian team had been waiting since dawn to welcome the xXx cast.
The aarti thali is ready.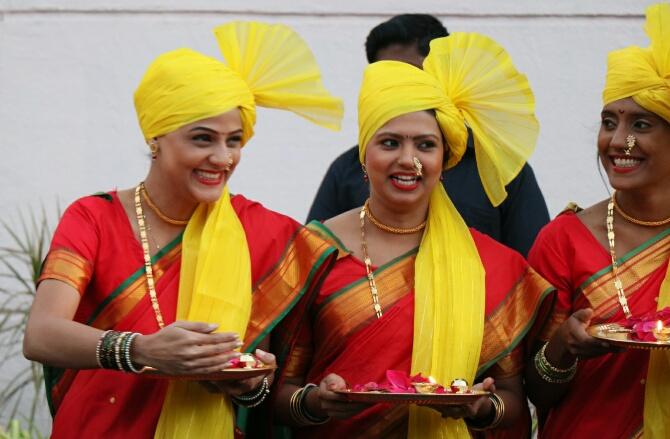 The winds made it difficult for the diya's flame but the ladies made sure to do a good job.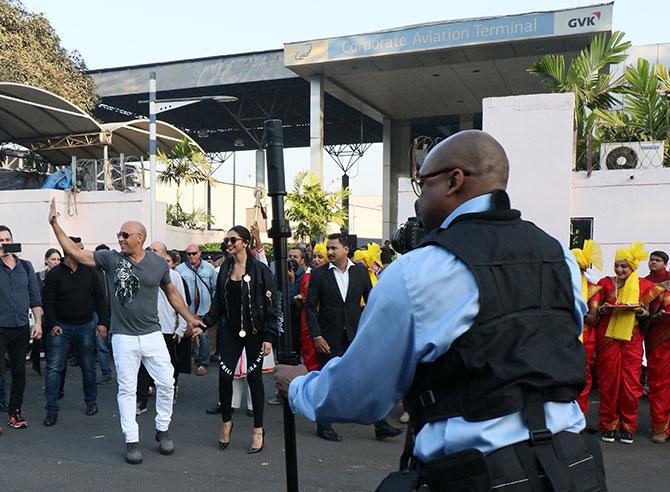 Finally, the wait is over! Deepika leads her co-star.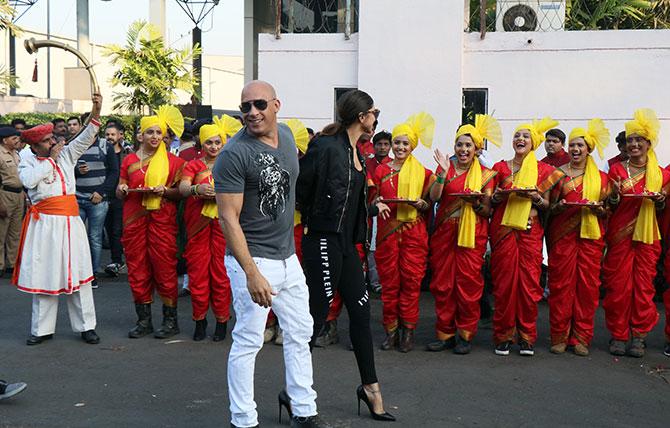 Vin looks delighted with the grand welcome.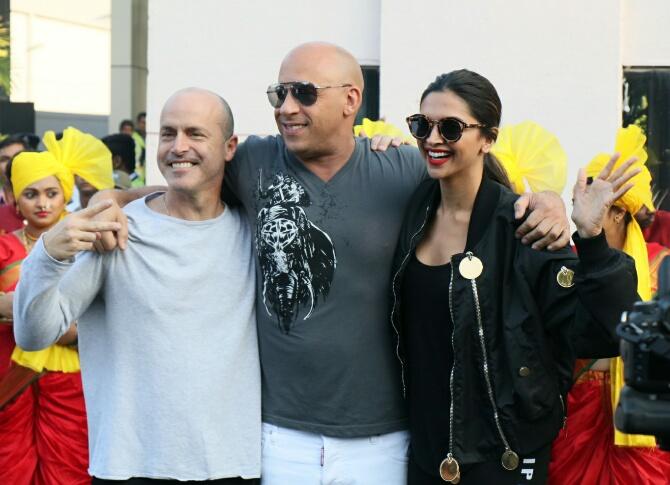 Director D J Caruso joins his actors.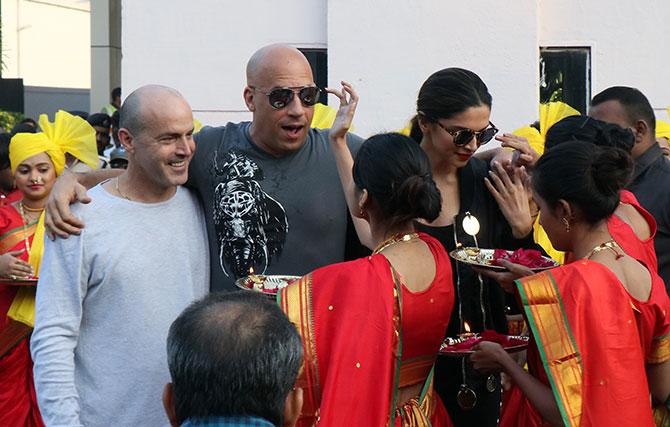 When in India, you will be welcomed the traditional way.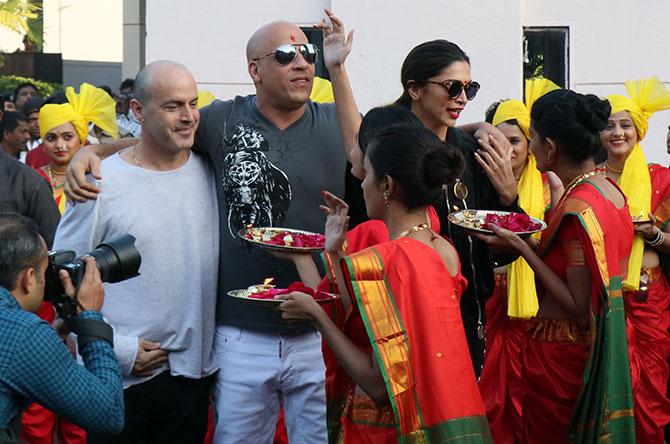 The girls put the tilak.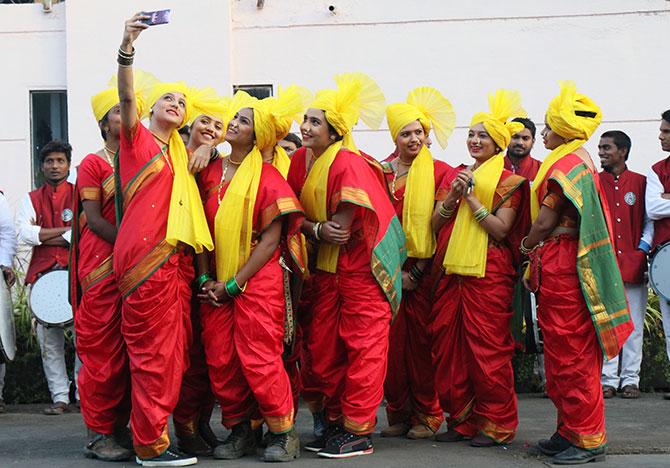 Ek selfie toh banta hai, boss!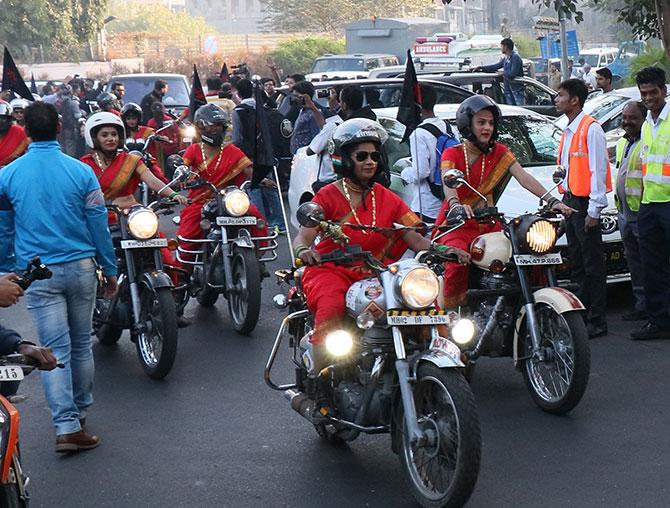 And off they go!
Photographs: Rajesh Karkera