Television actor Aniruddh Dave's sangeet ceremony was glamorised by the presence of quite a few celebrities in the pink city of Jaipur in Rajasthan.
Aniruddh fell in love with his bride Shubhi Ahuja on the sets of their serial Yum Hai Hum.
A look at pictures from the ceremony.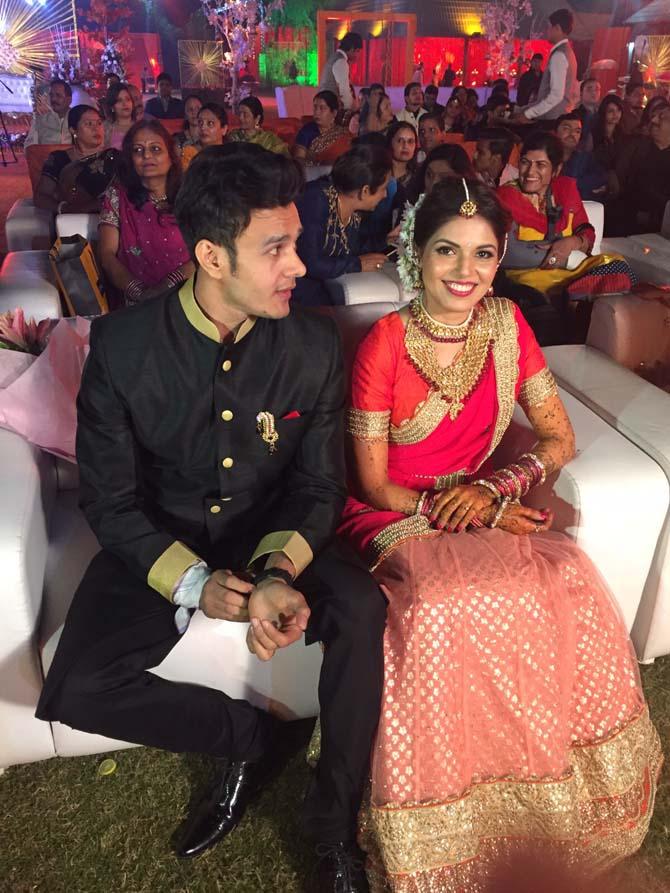 Image: Aniruddh Dave and Shubhi Ahuja
"Winter weddings are always fantastic. It is winter and we have beautiful weather in Jaipur. That gives us liberty to wear royal clothes which we generally avoid in Mumbai's heat," said actor and guest Mohit Daga upon arriving to Jaipur.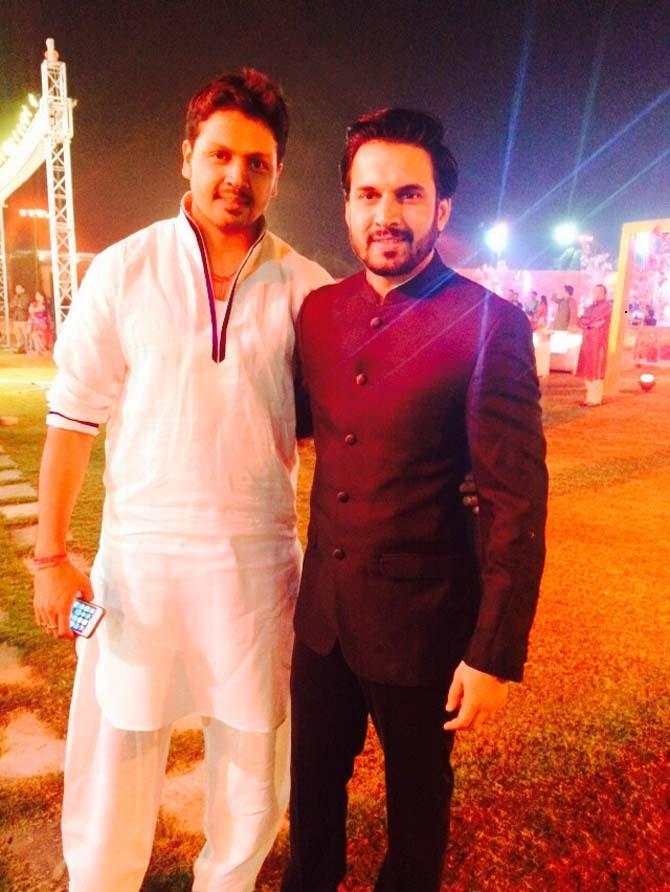 Image: Actors Mohit Daga and Ajay Chaudhary
The groom was suited in Pankaj Soni creation.
The evening's highlight was the theme, Sufi sangeet.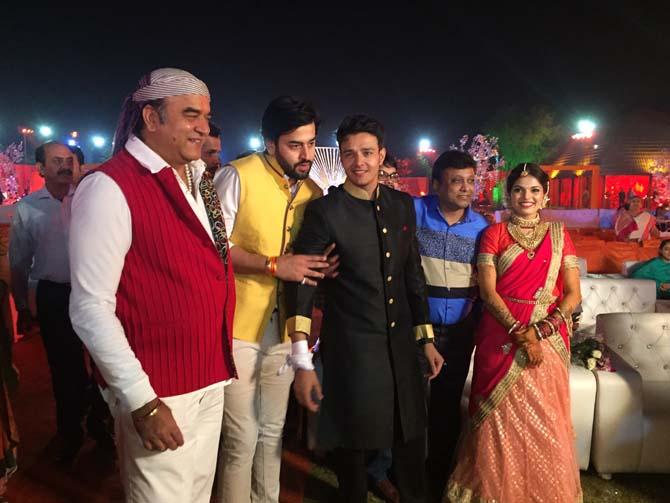 Image: Aniruddh Dave (in black suit) and bride Shubhi Ahuja pose with the guests
"The hospitality of my friend Aniruddh and the pink city Jaipur reminds us the times of kings. They gave us royal treatment,"commented actor Ajay Chaudhary.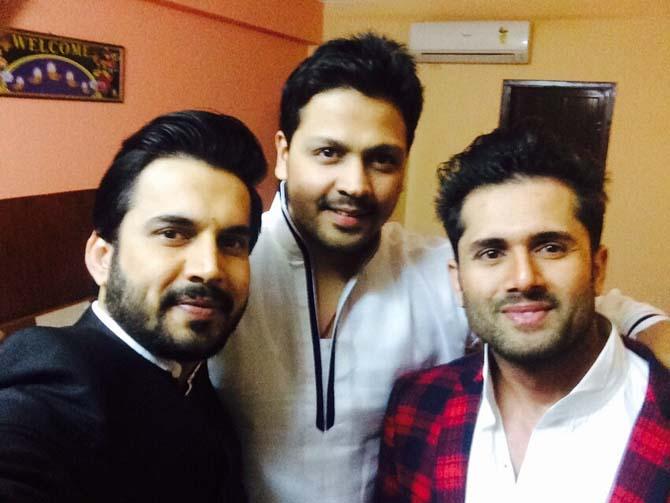 Image: Ajay Chaudhary, Mohit Daga and Shobhit Attray
Shashank Vyas added,"I have always heard about Jaipur weddings. Jaipur is hometown of Aniruddh's and his family has handled the celebrations perfectly. The event was a mixture of traditional culture and contemporary style."
The couple will get married today, November 24.