The lockdown has been tough for everyone. But as soon as it was relaxed, Taapsee Pannu, sister Shagun Pannu and their cousin and make-up artist Evania Pannu escaped to the Maldives.
Taapsee has been posting amazing pictures of the girls by the sea, and we thought you folks must see them.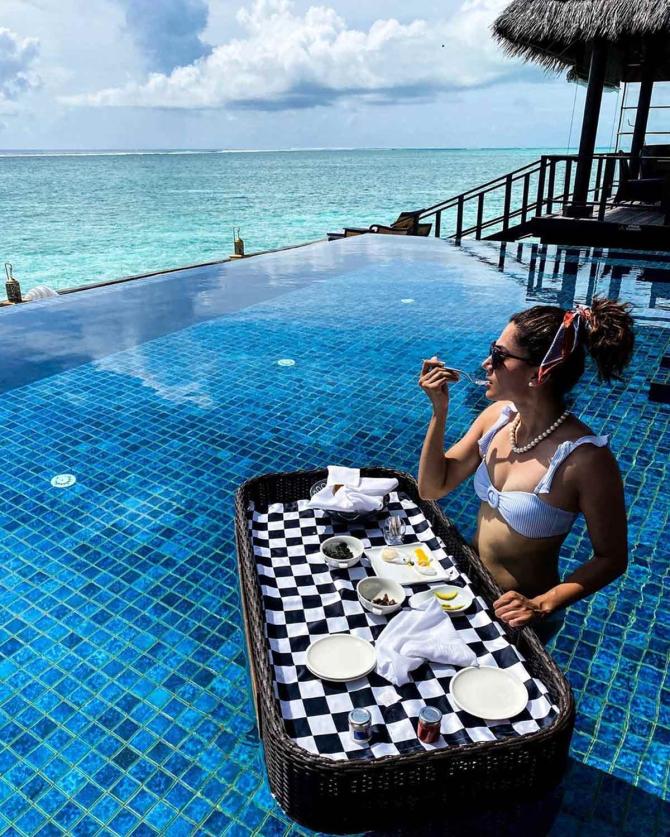 Breakfast in the pool!
'While I take a break, my super-efficient @munmun.ganeriwal continues to hold the fort for me. As she shifts me into a shredding diet for #RashmiRocket . She gets me to indulge in this yummy, holiday breakfast of eggs, avocados, and mushrooms rich in proteins and good fats. As they say, the right people in your life can get things 'floating' for you and in my case, it's done quite literally!', Taapsee writes.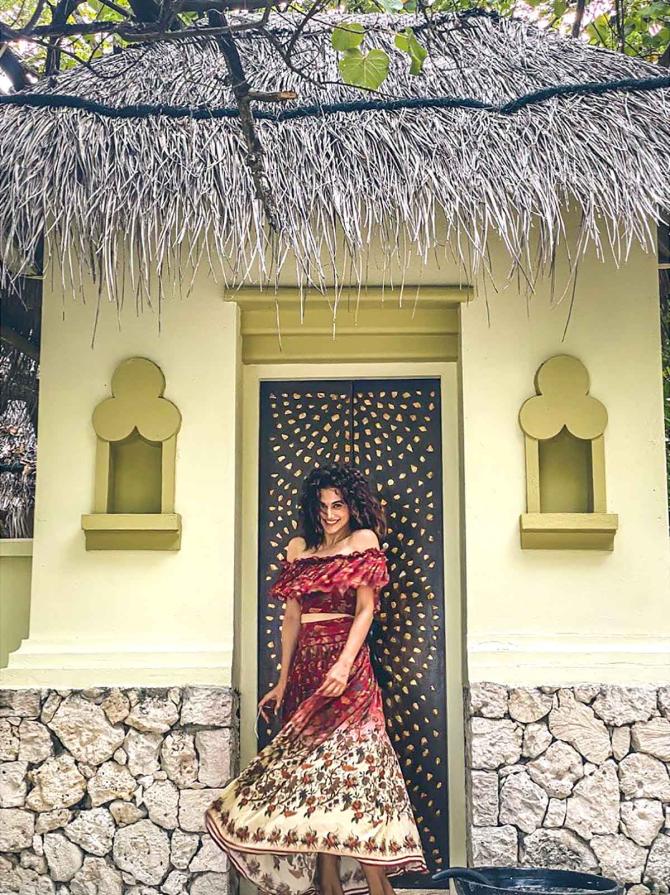 Twirling.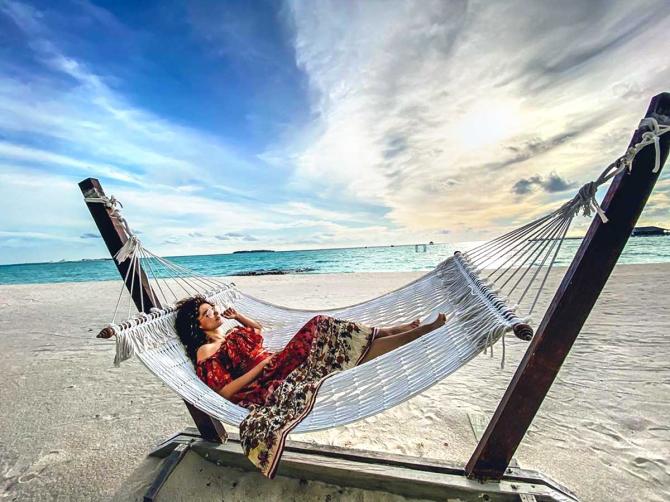 'My 2 favourite times of the day.... dawn and dusk. And this trip is making me feel I can never have enough of it,' Taapsee tells us.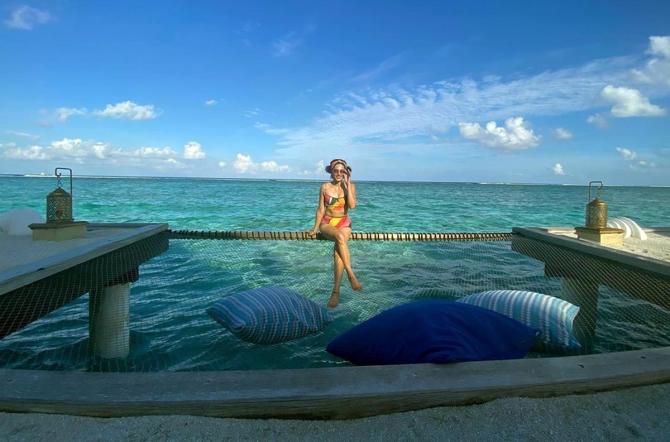 Taapsee makes a perfect picture, doesn't she?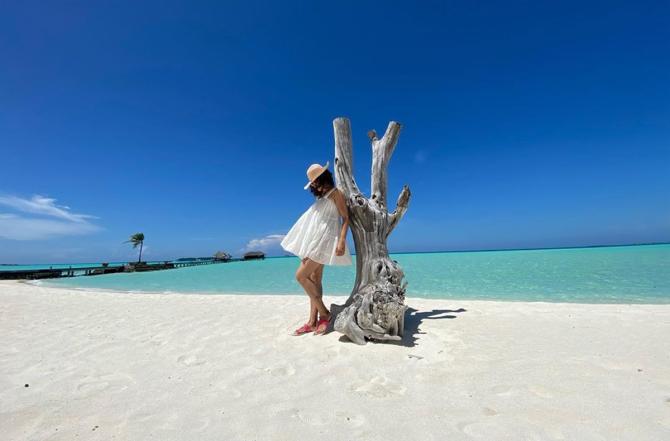 And some more.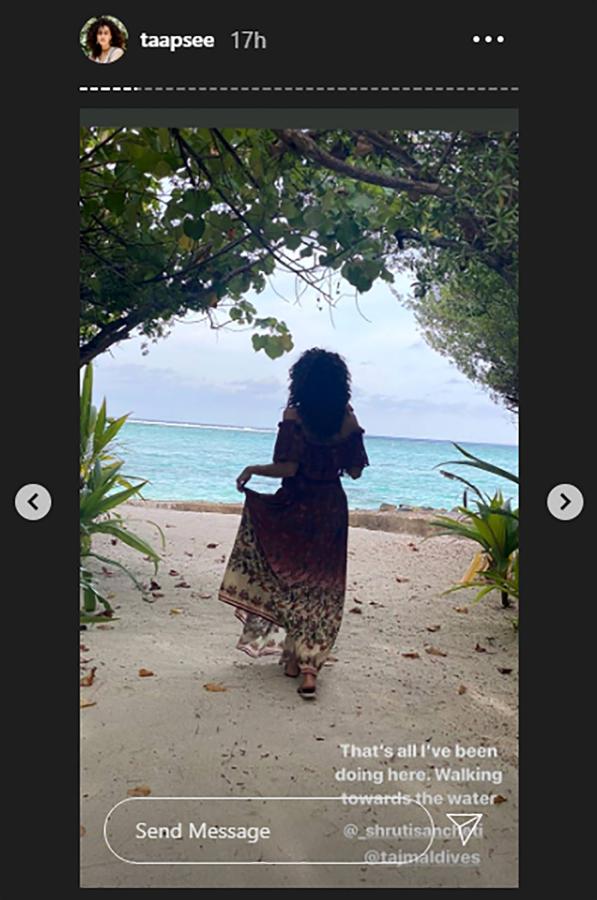 Stroll time.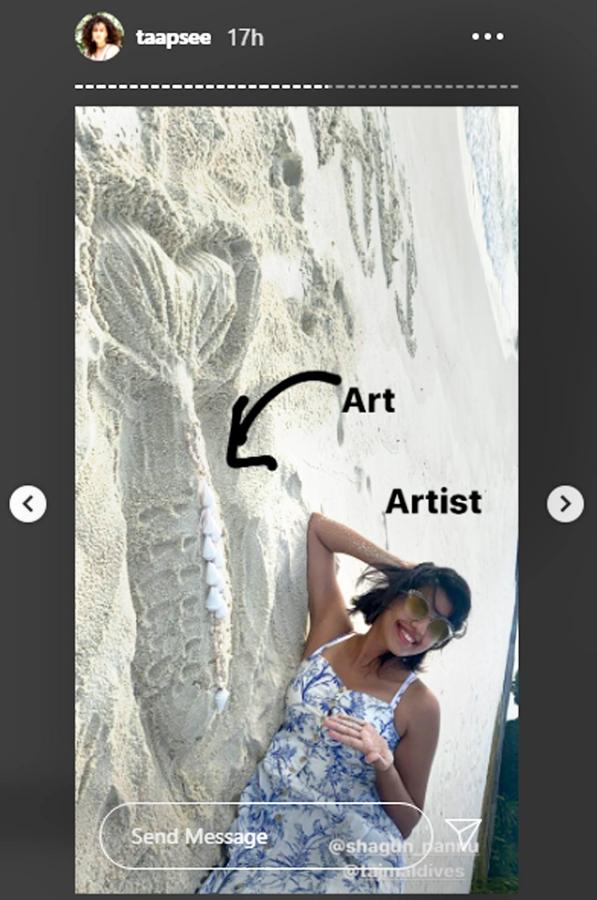 Shagun strikes a pose.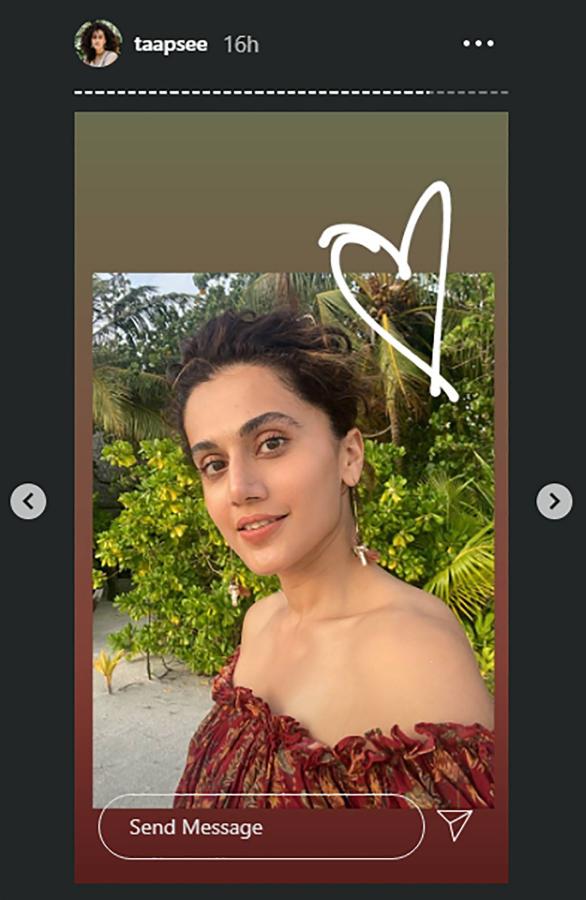 Selfie time.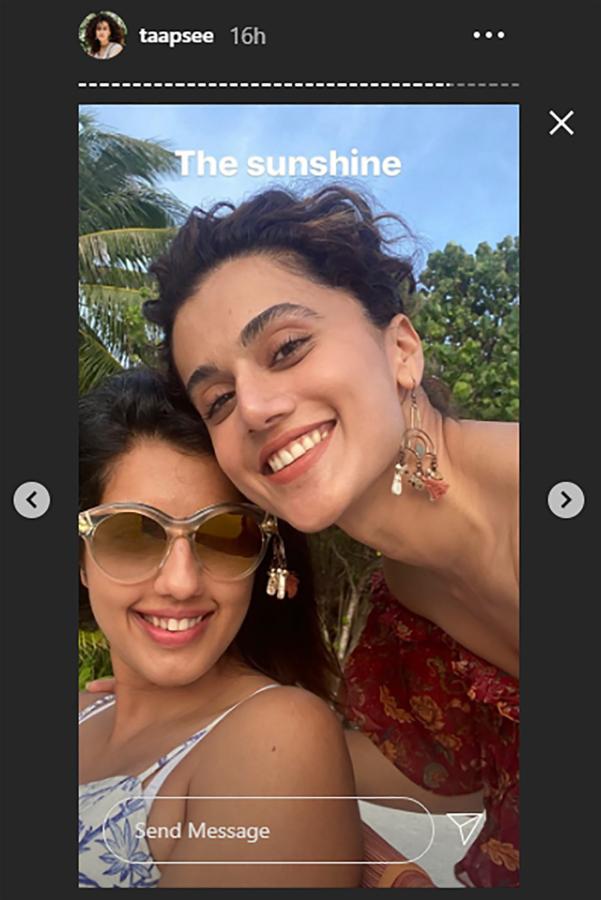 The Pannu sisters.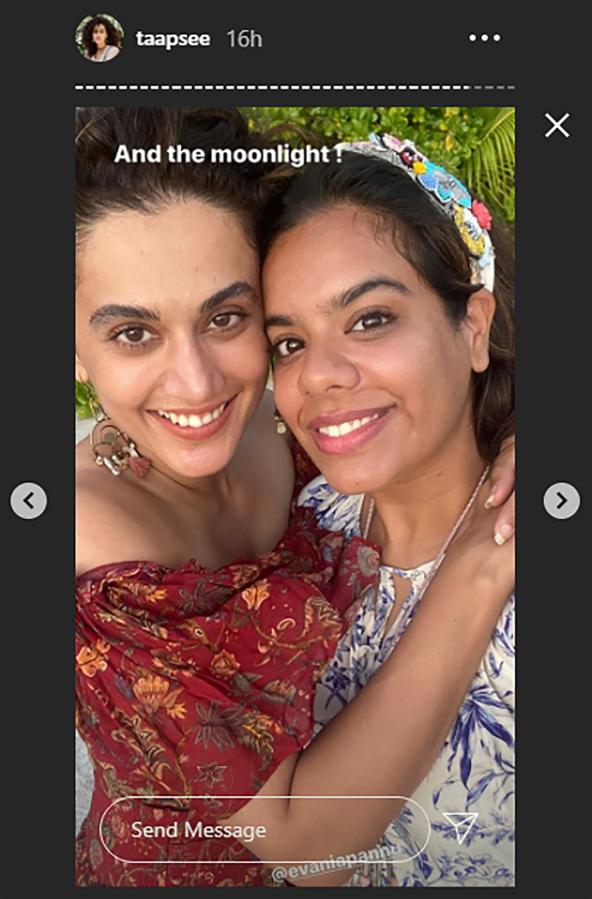 With Evania.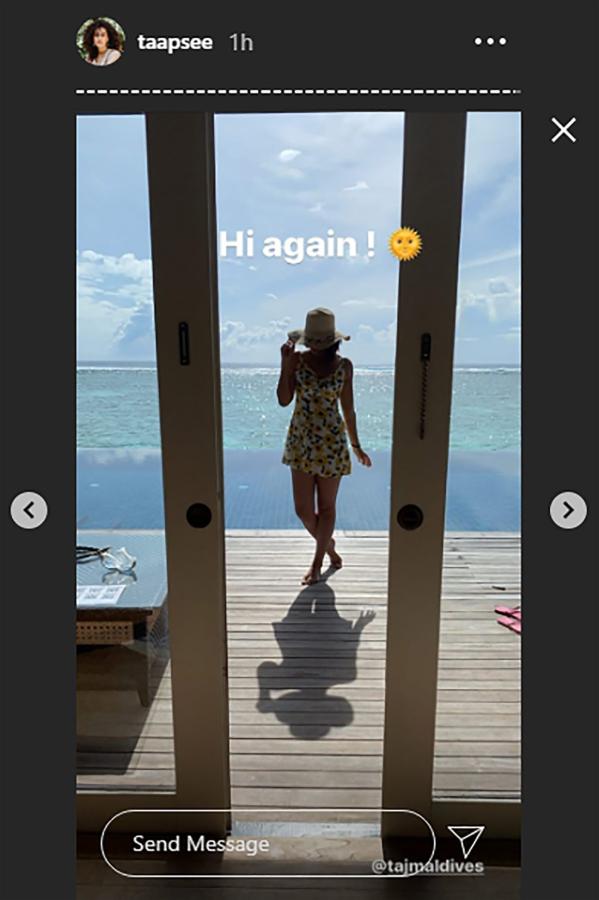 View from their room.
Photographs: Kind courtesy Taapsee Pannu/Instagram