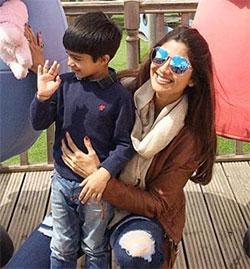 Bollywood stars go for the loveliest holidays -- exotic locations with a lot of adventure thrown in.
So we decided to document their travels with a special series.
Television actors Rithvik and Asha had a wonderful Swiss holiday. Bipasha Basu and Karan Singh Grover went on a beautiful Bali vacation. Shama Siikander had an exotic holiday in France, Venice and Italy.
Mallika Sherawat took a fantastic French holiday.
It's time to tour London with Shilpa Shetty, her son Viaan and sister Shamita.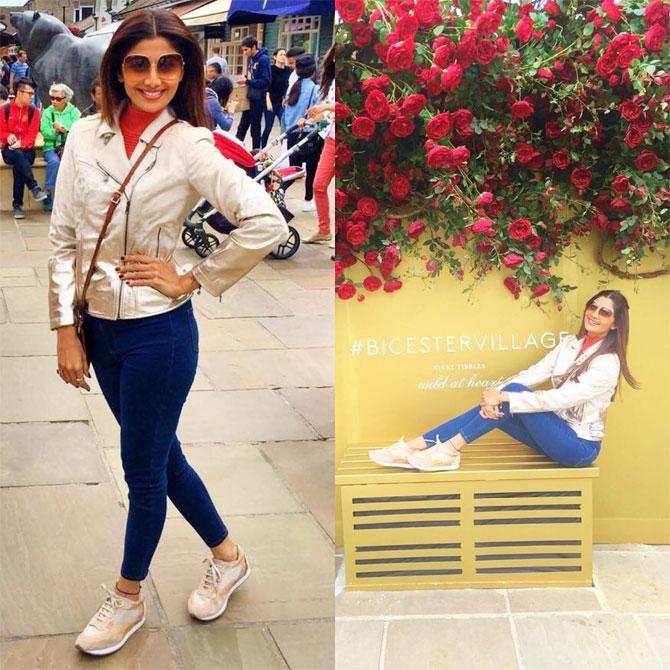 Shilpa goes shopping in London.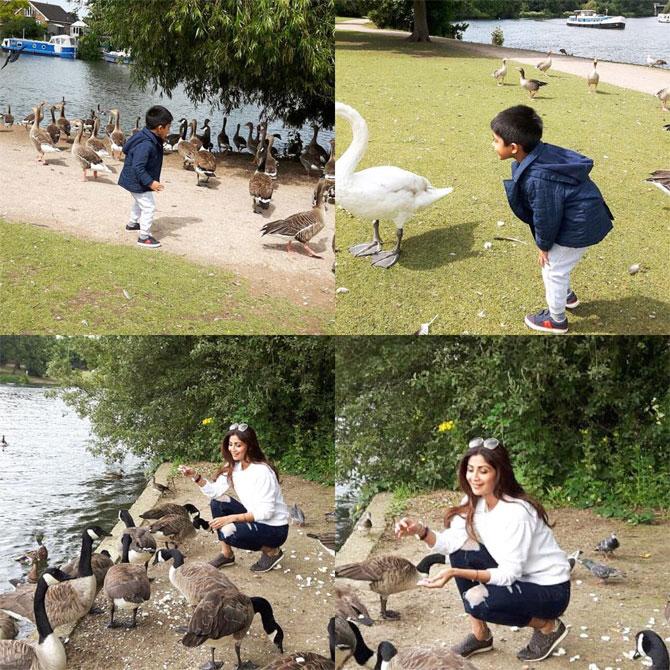 Shilpa and Viaan take turns to feed the ducks.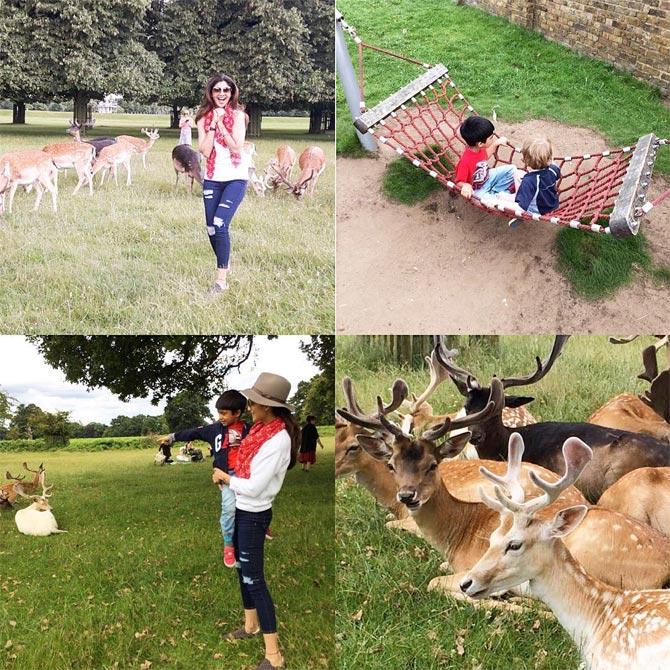 A family picnic at the Bushy Park with peanut butter and jam sandwiches and ice creams on the menu! An Indian family, who were also visited the park, also offered them some paani puri.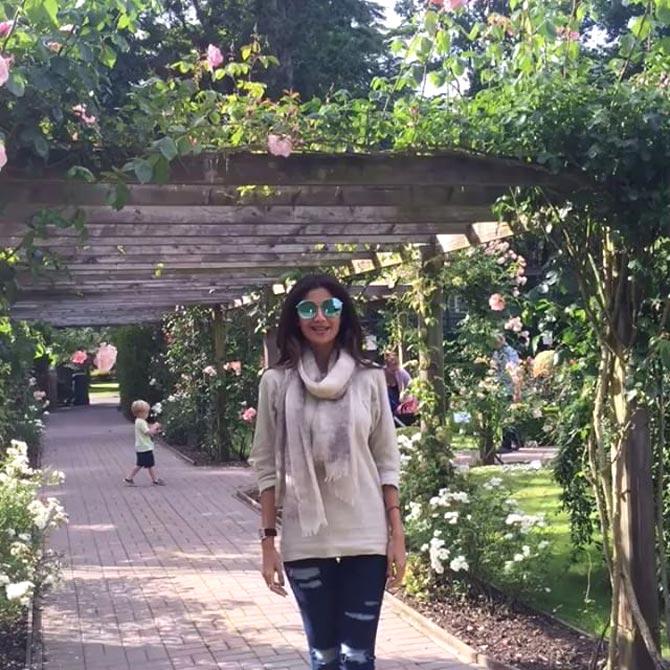 Talking a walk in the park.


'A must-do when you're in London. Fun for the kids and cardio for the parents,' Shilpa posts about the Peppa Pig World in Hampshire.


Shilpa made sure to share in the fun too -- here is she (on the right) just off a scary-looking slide!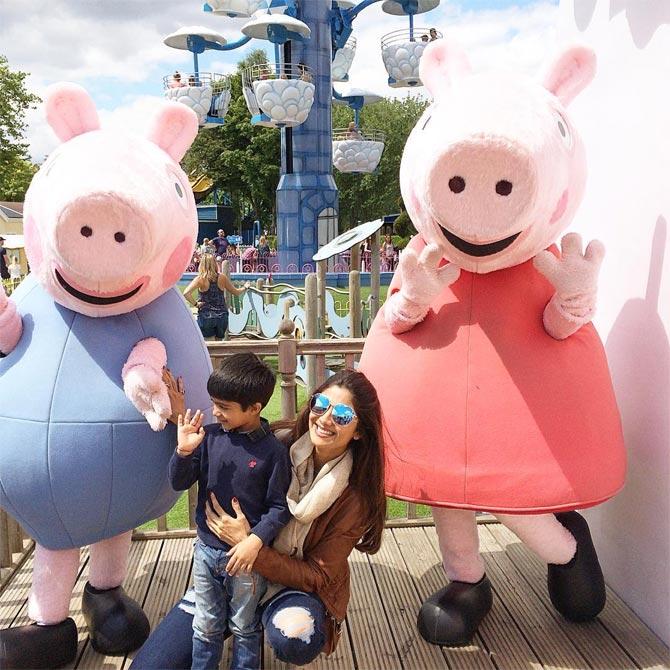 Shilpa lived the ordinary life in London.
She and Viaan waited for 30 minutes in the queue to get this picture, like us common folk.
'The smile on my son's face when he saw "George" was well worth it all,' Shilpa posts.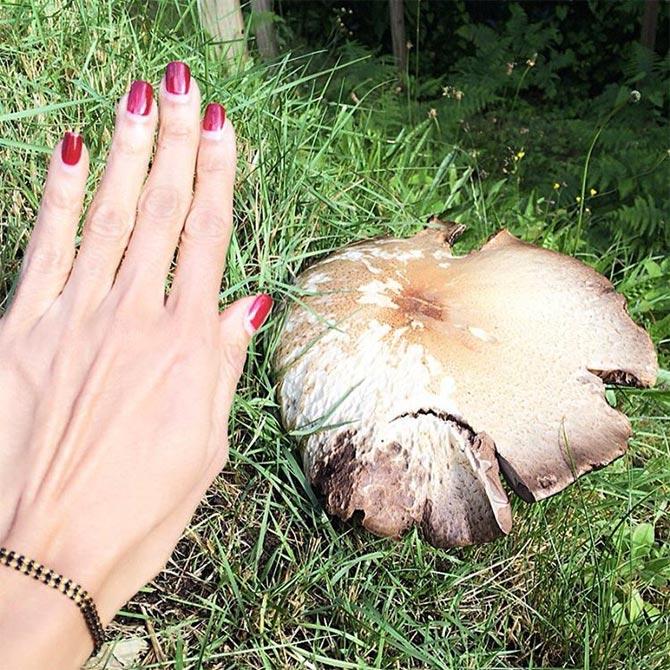 Shilpa shares a picture of a mushroom in her garden and writes, 'That is a monster Mushroom in my garden. Its double the size of my hand (pictures not doing justice) It's huge! Lotsa qtns..Should I do a stirfry or mushroom pasta or is it poisonous .. Letting it be for now.'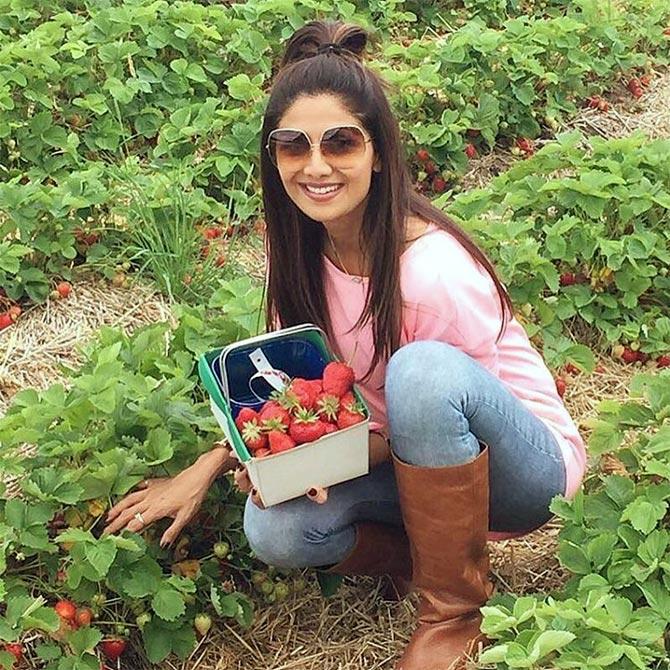 Picking strawberries.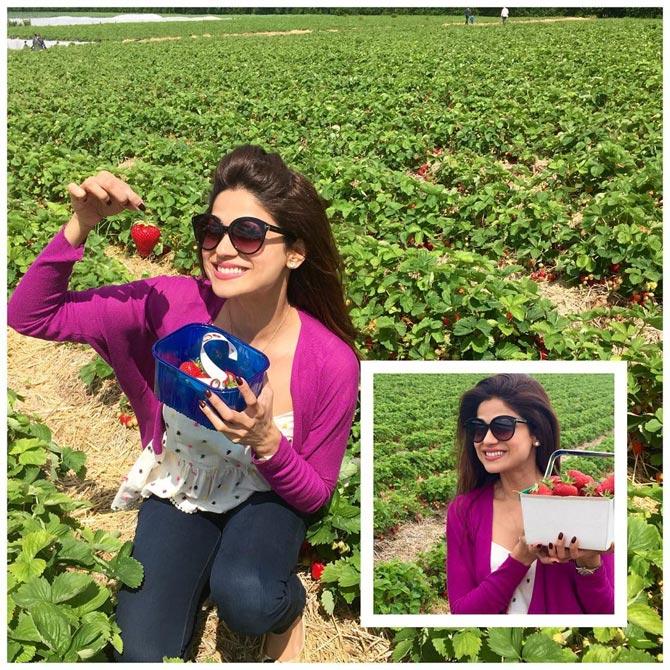 Shamita picks some strawberries at the organic farm as well.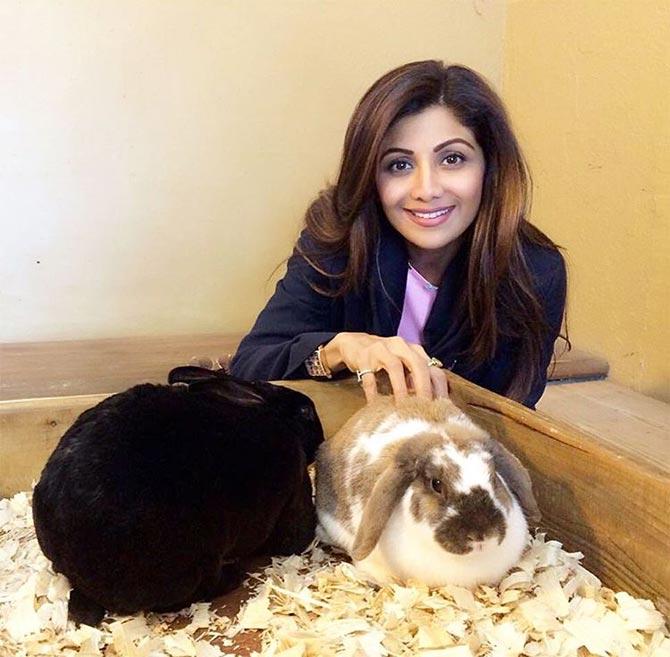 An animal lover, Shilpa pets some oversized rabbits at the Hobbledown Farm.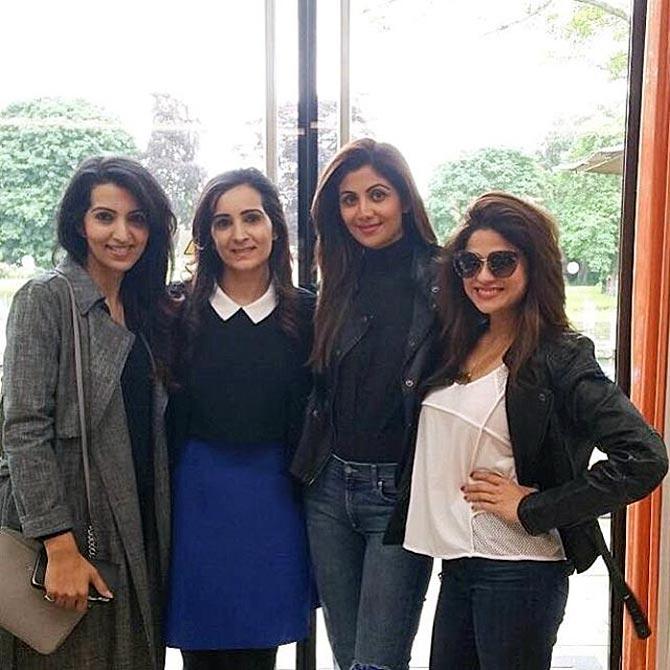 'Lunch with the Sisters.. "Inlaws" nd The "Outlaws",' she captions this photograph.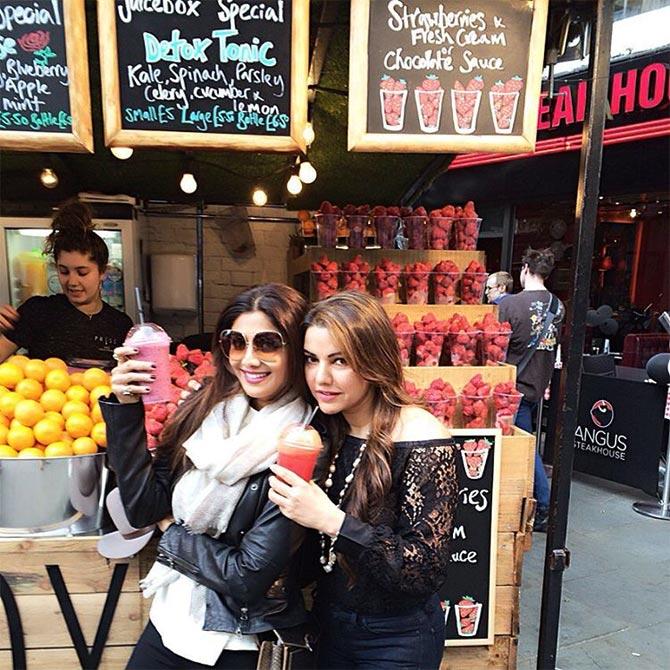 Juicing it up in London.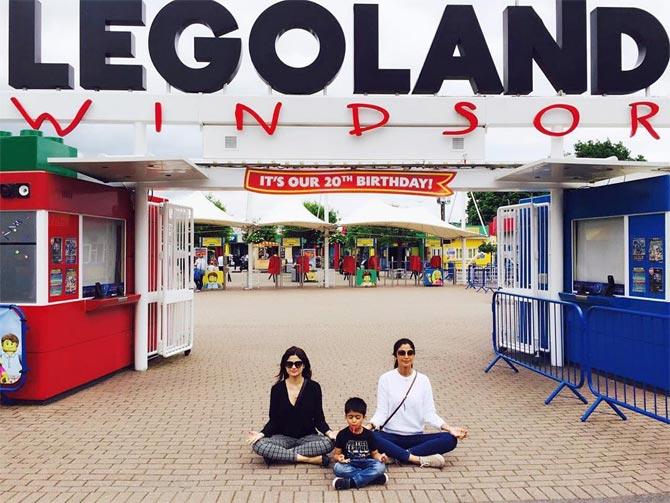 Shamita, Viaan and Shilpa took over the entrance of Legoland in Windsor to display their yoga skills on International Yoga Day.
Photographs: Shilpa Shetty Kundra/Instagram and Shamita Shetty/Instagram