Stars go for the loveliest holidays -- exotic locations with a lot of adventure thrown in.
So we decided to bring you their travels with a special series.
Nargis Fakhri had a great holiday in Greece.
Mallika Sherawat had a fantastic French holiday.
Suyyash Rai and Kishwer Merchant took off to California.
Lisa Ray had a lovely Lebanon holiday.
Shenaz Treasury, whom we remember as the girl opposite Shahid Kapoor in Ishq Vishk, travels quite a bit and keeps us updated with her Instagram posts.
This week, let's go to Kerala with the travel blogger.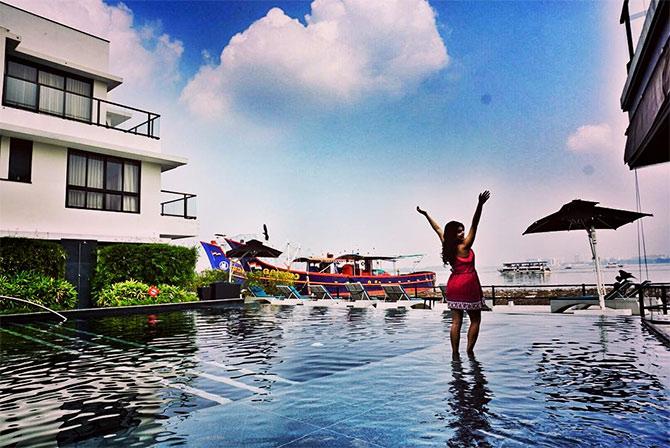 Shenaz hits the pool at the Xandari Harbour Hotel to cool her down after a tiring day.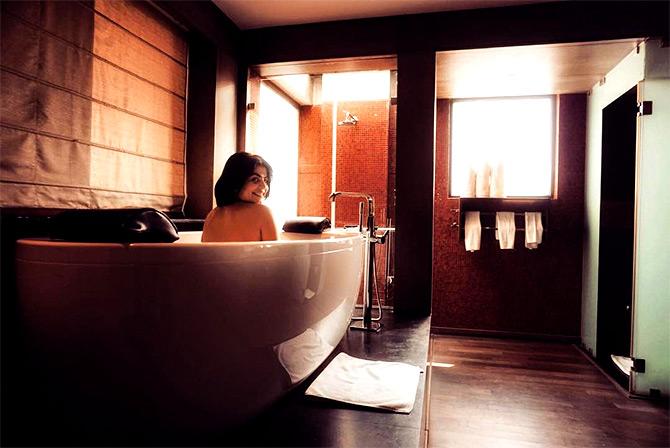 Time for a nice warm bath after a long day of art exploration at the biennale in Fort Kochi.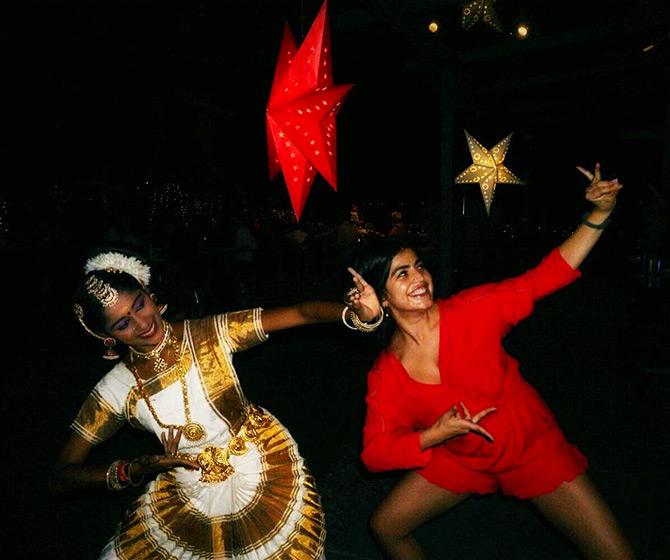 Showing off her dance moves.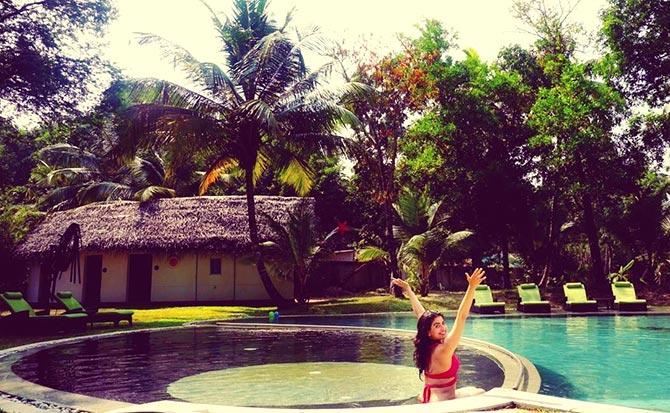 'Kerala is indeed Gods own country. I just found this green oasis steps from the beach- Xandari Pearl,' she captions this picture.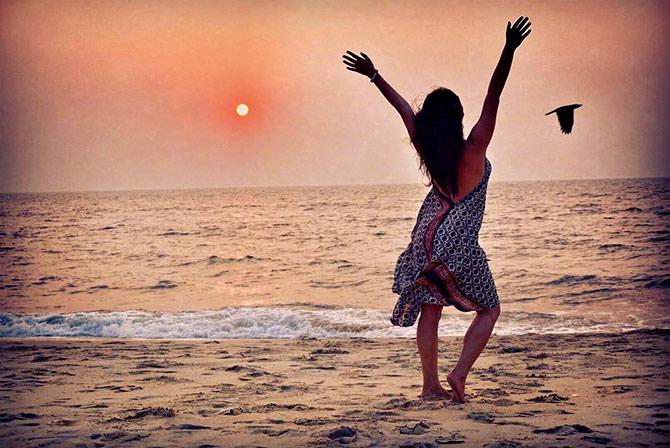 Shenaz feels the beaches of Kerala are quite underrated, especially after her experience at the Xandari beach.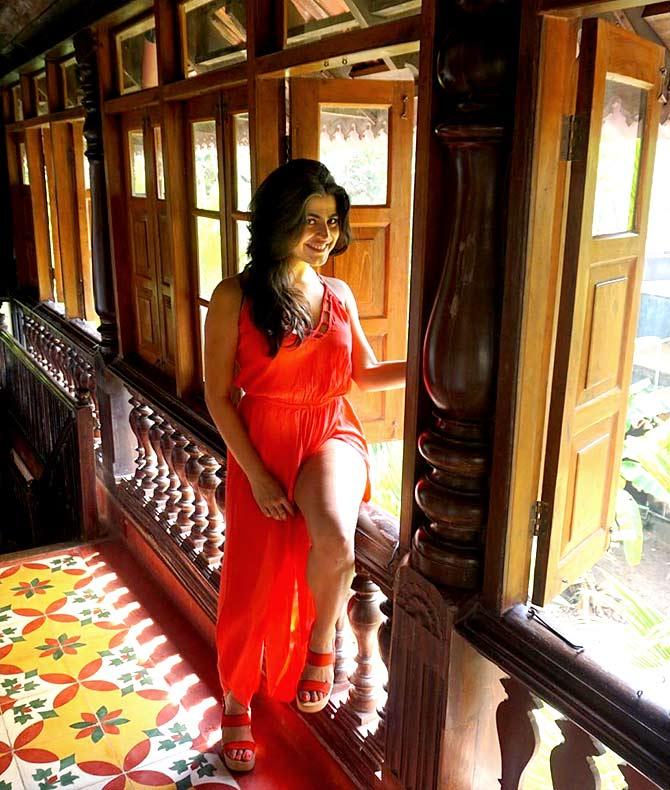 Good morning from Chittoor Kottaram, which is a 300-year old year old palace.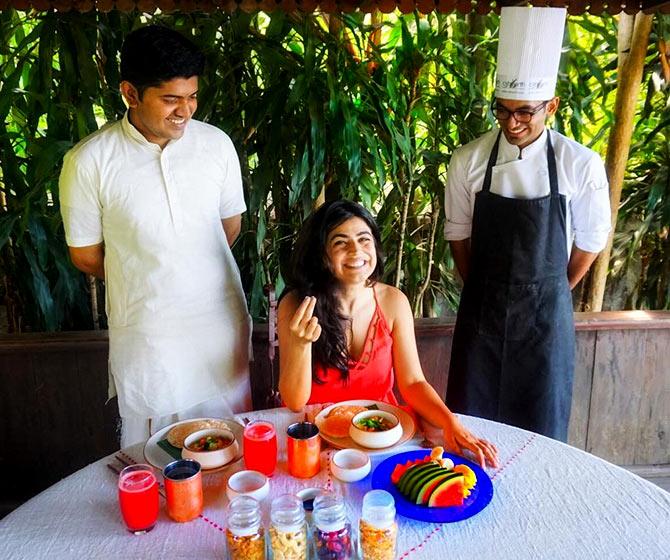 Breakfast with her very own personal chef at Chittor Kottaram. On the menu is appam, Kerala stew and fruits.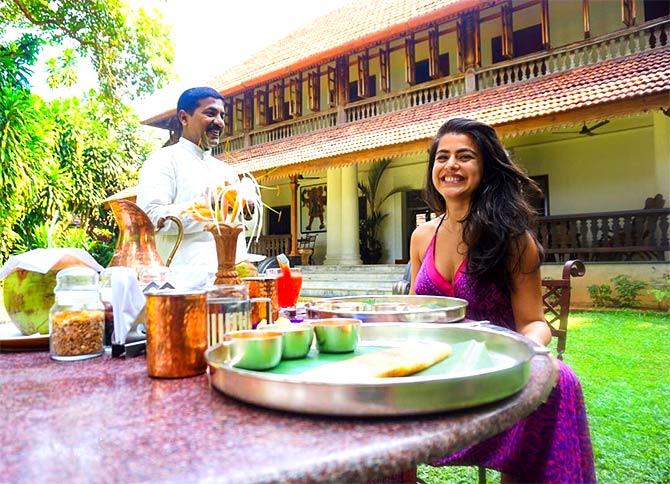 She introduced Milton, the caretaker of the Chittoor Palace. 'He's full of intriguing stories and colourful anecdotes about Southern India,' she wrote.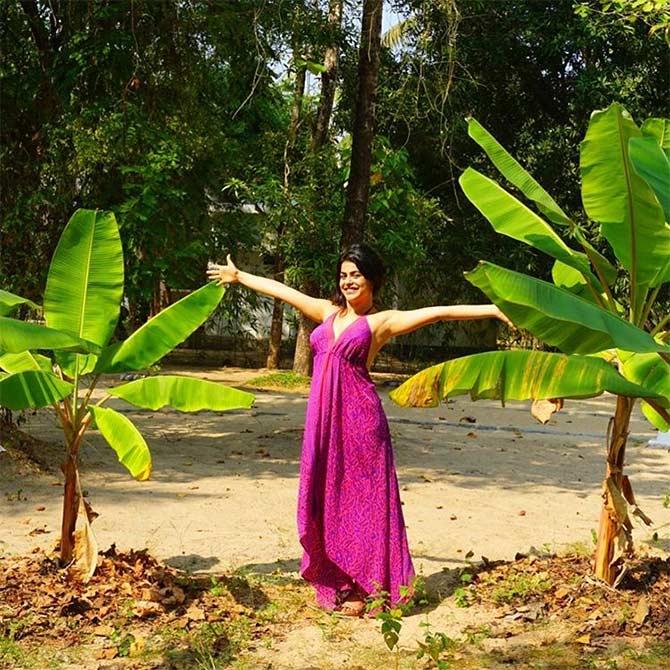 It was so fresh and green there.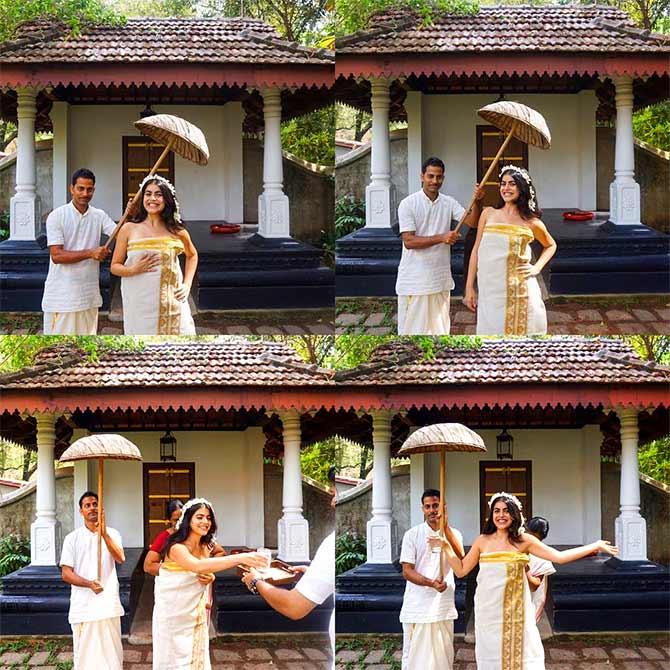 Getting ready for Kerala New Year festivities at the Chittoor Palace.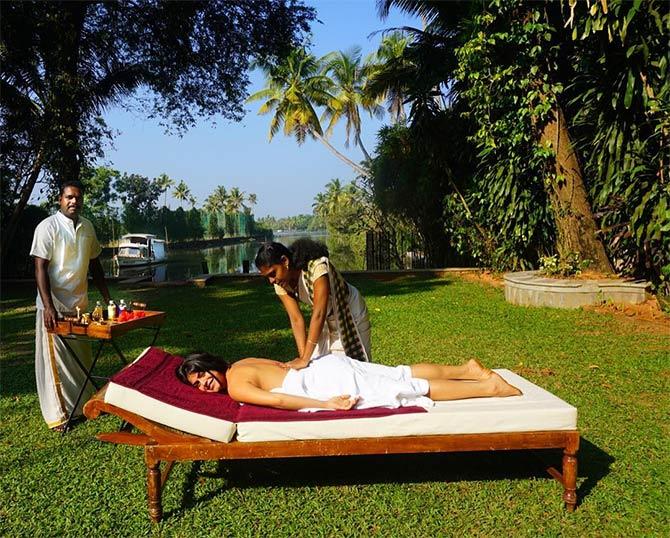 This looks so relaxing.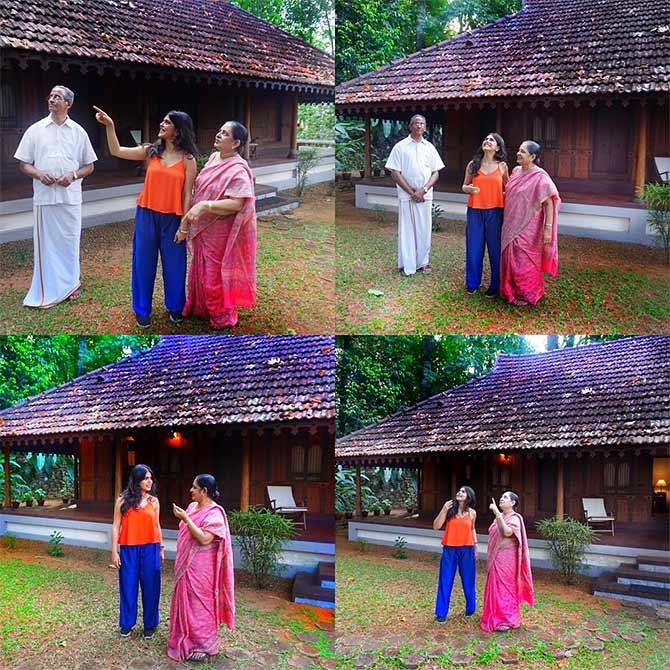 Sharing this collage, she tells us, 'Mrs Anita Jose shows me around her homestay passion project where they grow pepper, nutmeg, chillies, turmeric, ginger, papaya, pineapple, banana, rubber and much more. It's an authentic farm homestay, perfect for my nature loving self.'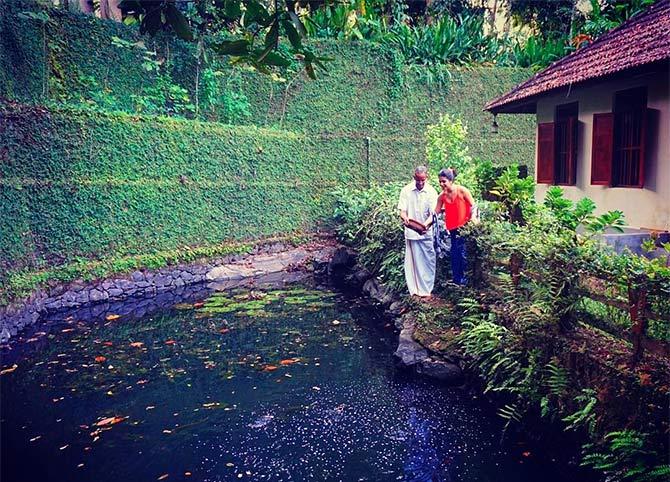 She was told there are three sharks in this pond at the estate bungalow. 'Just don't push me in,' she writes.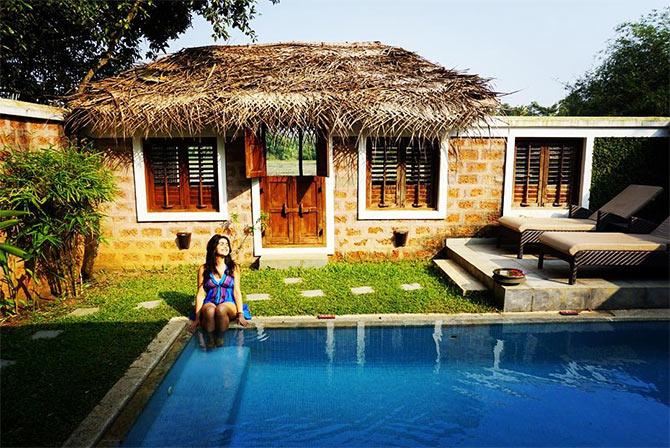 Soaking in Kerala sun at a private cottage in Coconut Lagoon.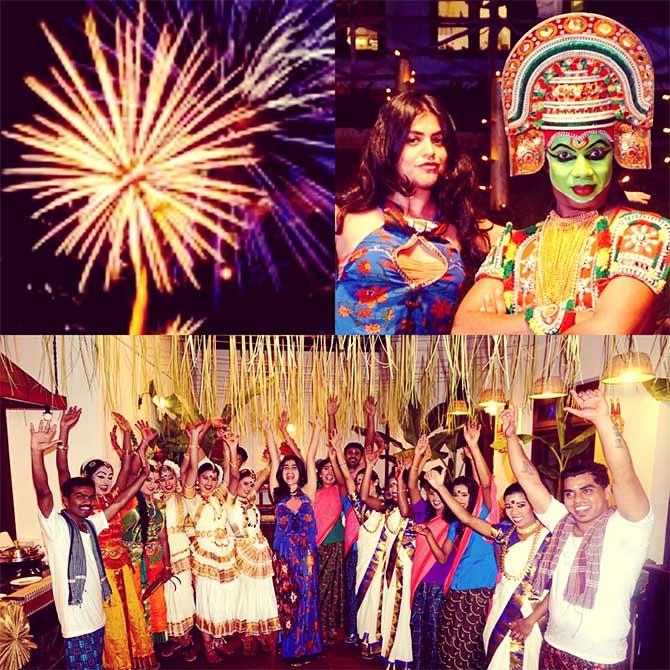 She wishes a Happy New Year from the Spice Village in Thekkedy.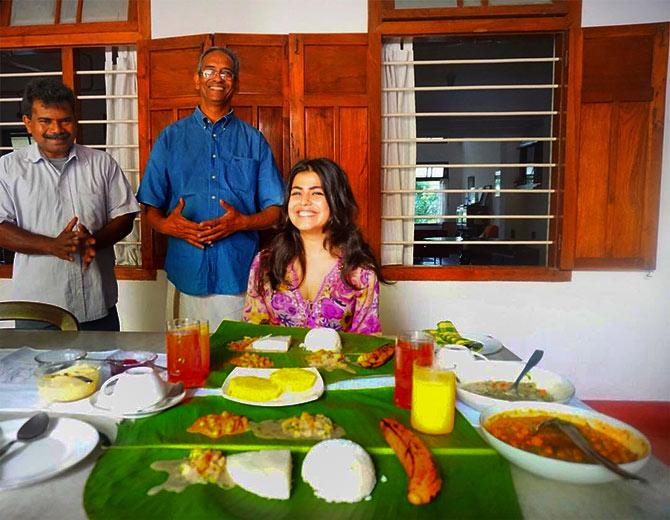 See the wide spread there!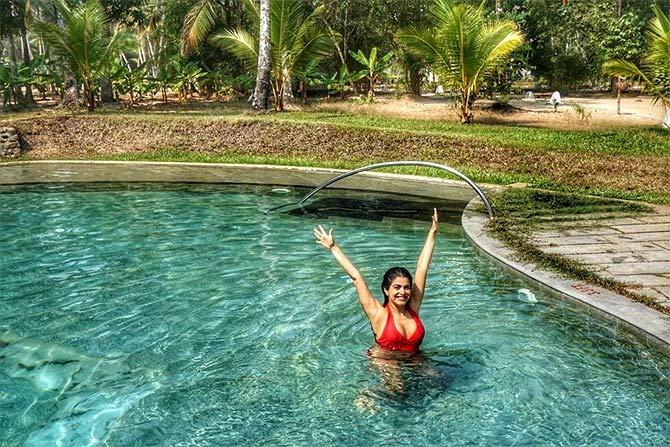 Another another sunny day, another pool. This time, it was at the Xandari Pearl hotel in Alleppey.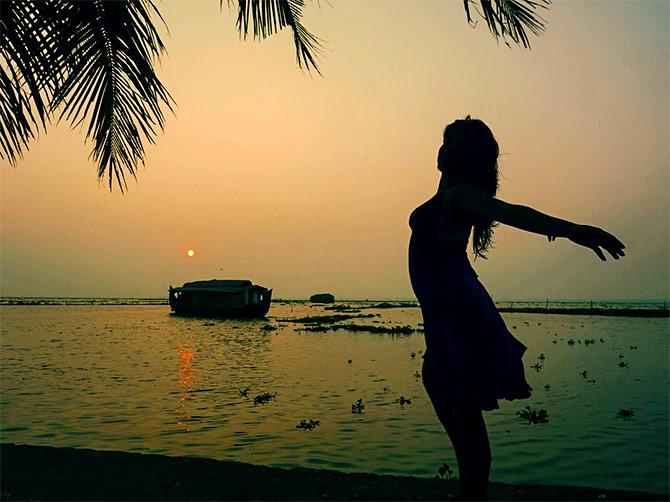 She wishes good night to the world with this picture from Kumarakom.
Photographs: Shenaz Treasury/Instagram