Yesteryear actress Asha Parekh recently launched her autobiography, The Hit Girl, at a suburban five star hotel in Mumbai.
Superstar Salman Khan unveiled her book at a grand event which was attended by a number of celebrities including film and television personalities.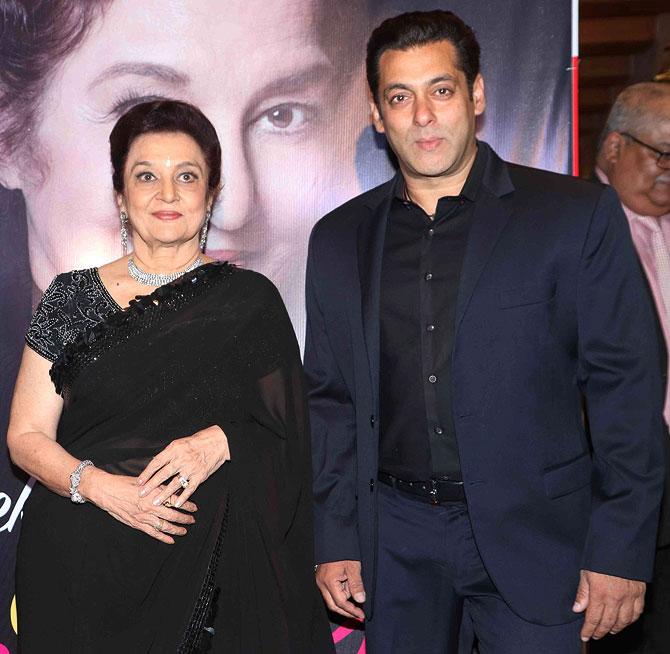 Asha Parekh ruled the marquee in the '60s with consecutive blockbusters but a dearth of good roles in later years forced her to retire from acting.
The actress says it is rare to get a second innings in showbiz and only Amitabh Bachchan has managed to do that. "Work started coming to me less, people approached me for the role of a mother. I did a few (referring to playing a mother) but I wasn't happy doing that. I wasn't convinced that what I was doing was right."
"I remember, there was one film where I (felt) tortured because the hero would come at 6.30 in the evening for a 9.30 morning shift. It wasn't working out for me."
The actress says she realised that she was done waiting for her male co-stars to turn up on time. "There was no way I could put myself through all of this. I didn't want to wait from morning till evening to give a shot. I decided I didn't want to work anymore."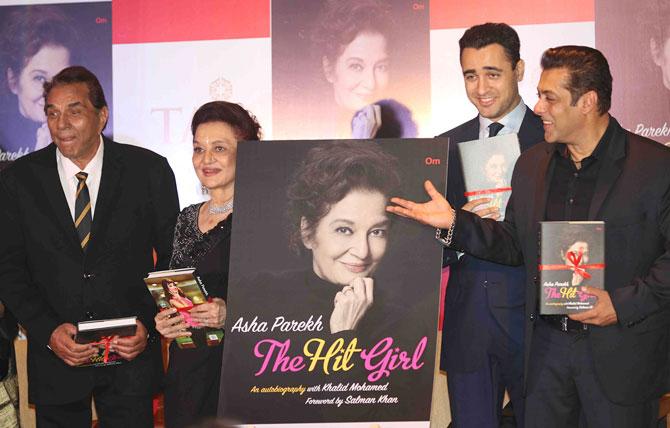 IMAGE: Dharmendra, Asha Parekh, Imran Khan and Salman Khan share a light moment.
The autobiography has a foreword penned by superstar Salman Khan.
To take a back seat after a fruitful career wasn't difficult for Parekh, who says it's all about being aware that not everybody gets a second chance like Bachchan.
"It wasn't a difficult decision as such. You have to accept certain situations in life. I am ageing so I should take it gracefully. Mr Bachchan has got a second innings. He is lucky, blessed by God."
"People make films where he is the central character. We don't get these sort of opportunities. If I get something like that, I would definitely like to work," she says.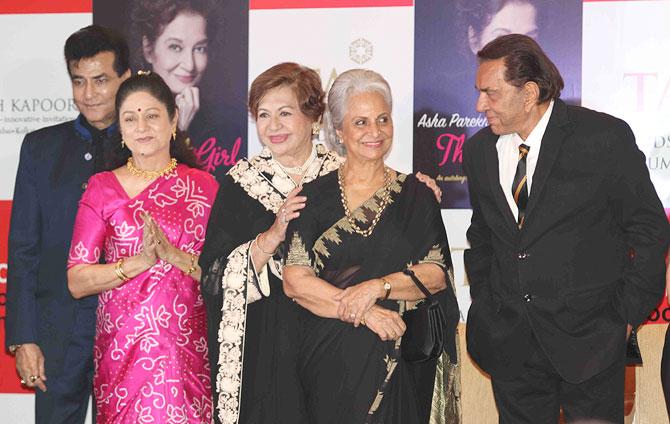 IMAGE: A starry affair -- Jeetendra, Aruna Irani, Helen, Waheeda Rehman and Dharam paaji are all smiles!
Parekh, however, says she was never out of work when she was active. "I never chased producers. Be it Waheeda Rehman, Saira Banu or Sadhna, we never went out to ask for work. It just came to us."
The actress says over the years her equation with all her contemporaries has changed as they have now passed the phase of "professional jealousy".
"We had a healthy, professional rivalry. But outside films, we were all friends. It's professional jealousy, which is natural, and it was there. But it was never personal. Our equation has changed now. We have ample time to see films, go to restaurants."
Watch: What does Salman want today's actresses to learn from their yesteryear counterparts? Video: Afsar Dayatar/Rediff.com
Parekh feels it is difficult for today's actors to keep up with the pace considering the massive media attention.
"At that time, we didn't have that much media exposure. Right now everyone's life is an open book. Ours wasn't like that. People were inquisitive to know more about us in those days.
"We had a very slow pace of life, we were not in a hurry. Today the girls have to go through so much stress. The media is there and then there are promotions."
Superstar Salman Khan, who unveiled her book, seconded her, and said today's actresses need to learn from the Bollywood divas of yesteryear on how to be friends with their contemporaries.
"Waheeda (Rehman) aunty and we live in the same compound, Helen aunty, they all have been so close. Today's girls should also learn from them.
"From Saira (Bano) aunty, Asha aunty to Shammi aunty and Sadhana aunty, They all have been really close, it's something you don't see anymore. I think it was the best quality their generation had. We lack that quality today," Salman said.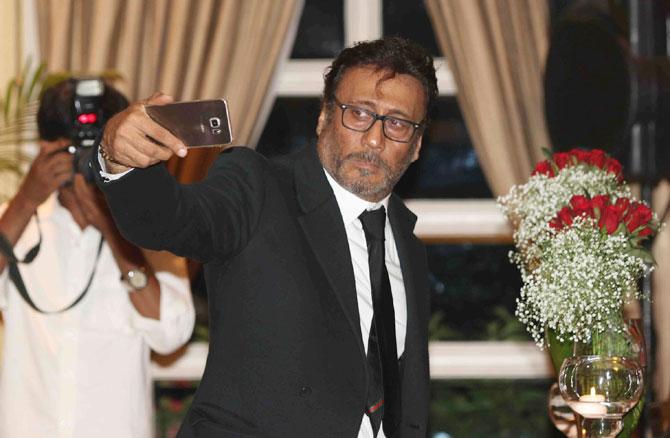 Bindaas bhidu, Jackie Shroff's selfie moment.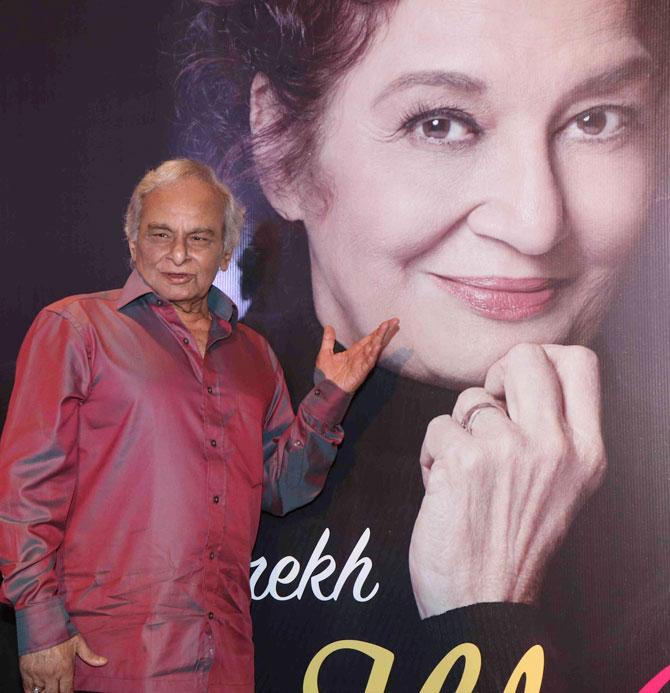 Music director Anandji Shah.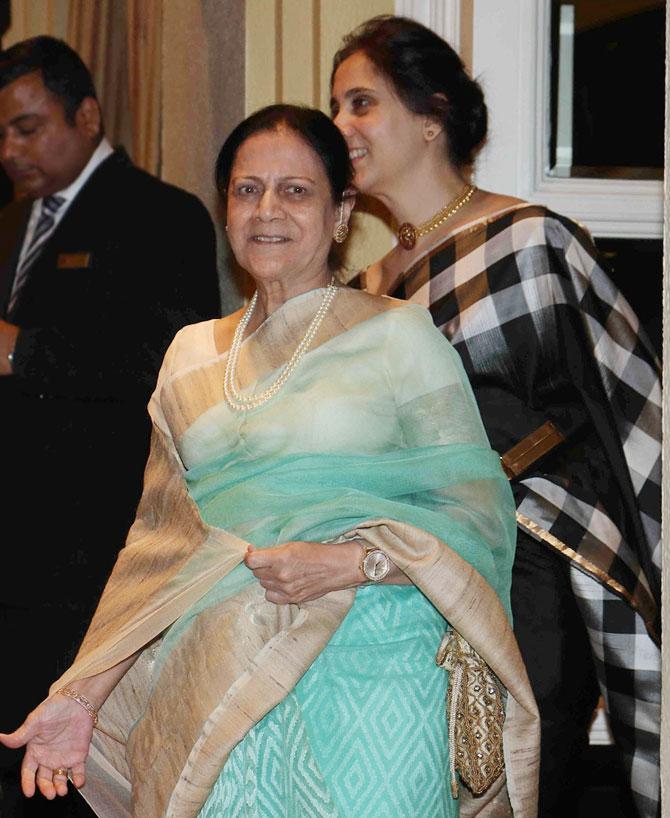 Aamir Khan's mother Zeenat Hussain and cousin sister Nuzhat Khan (in the background).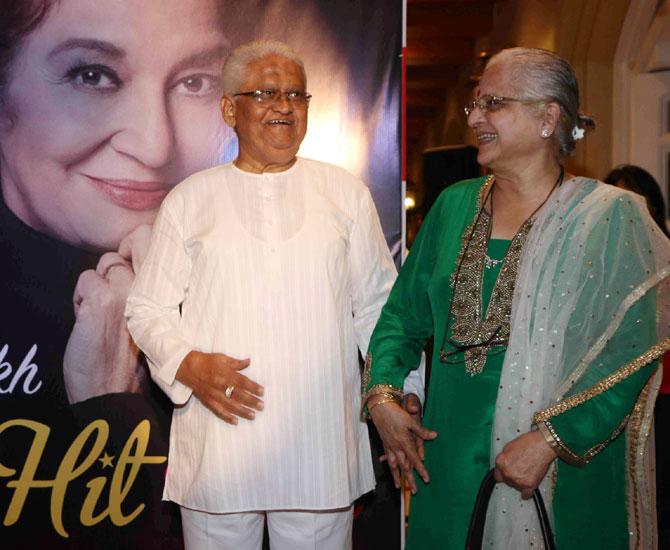 Pyarelal Sharma, of Laxmikant-Pyarelal fame, is accompanied by his wife, Sunila.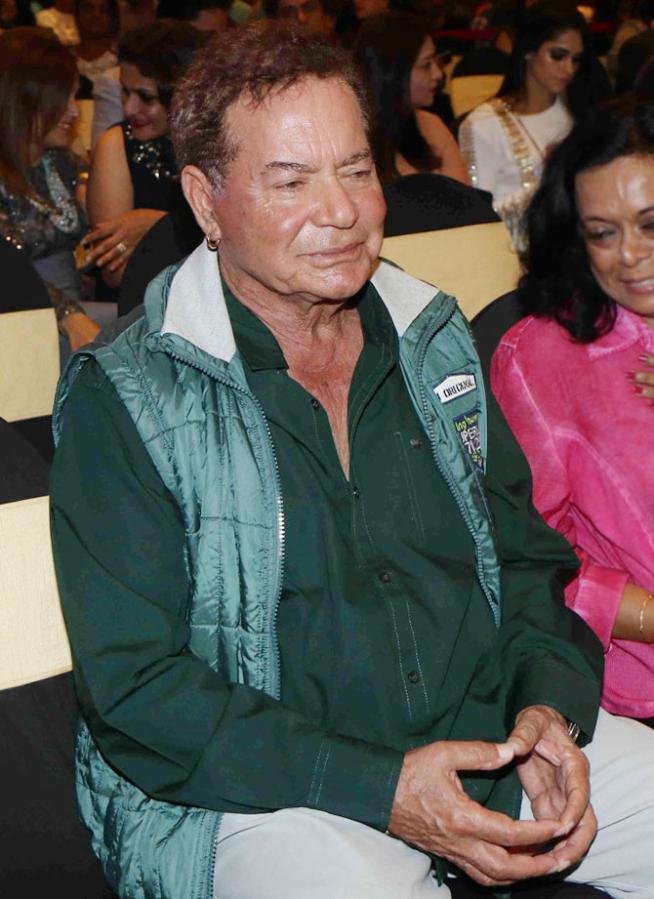 Salim Khan is deep in thought.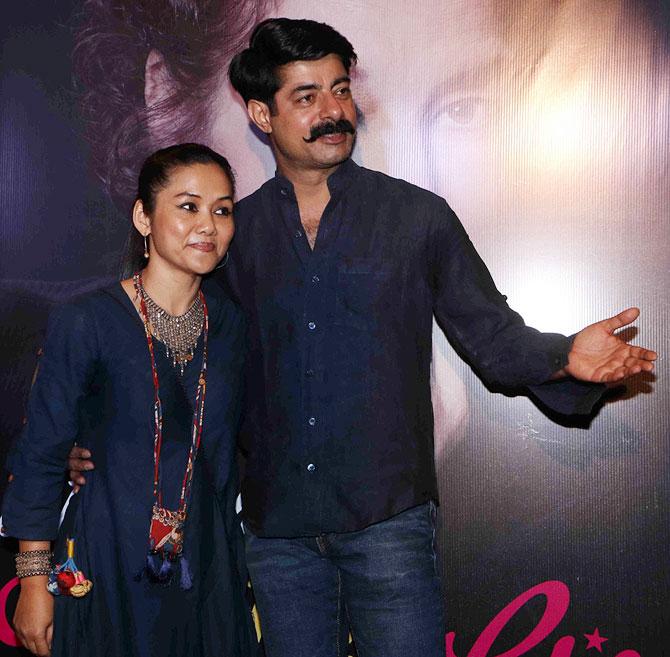 Actor Sushant Singh arrives with his wife, Molina.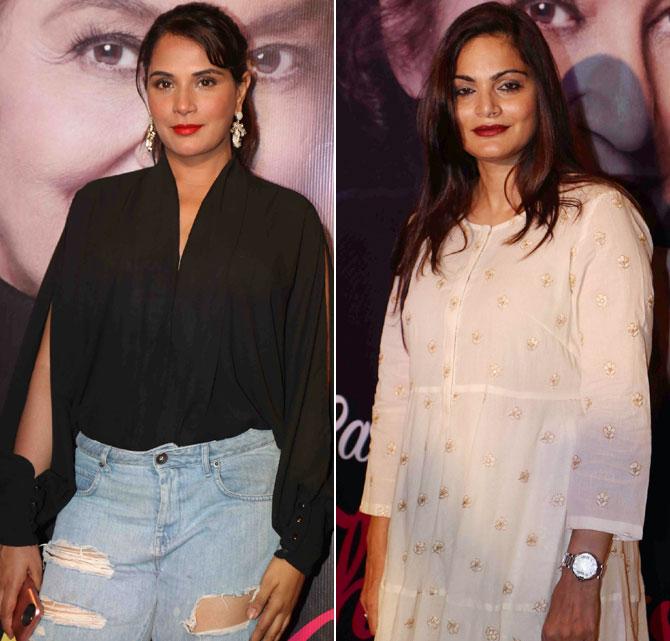 Richa Chadha and Alvira Agnihotri pose for shutterbugs.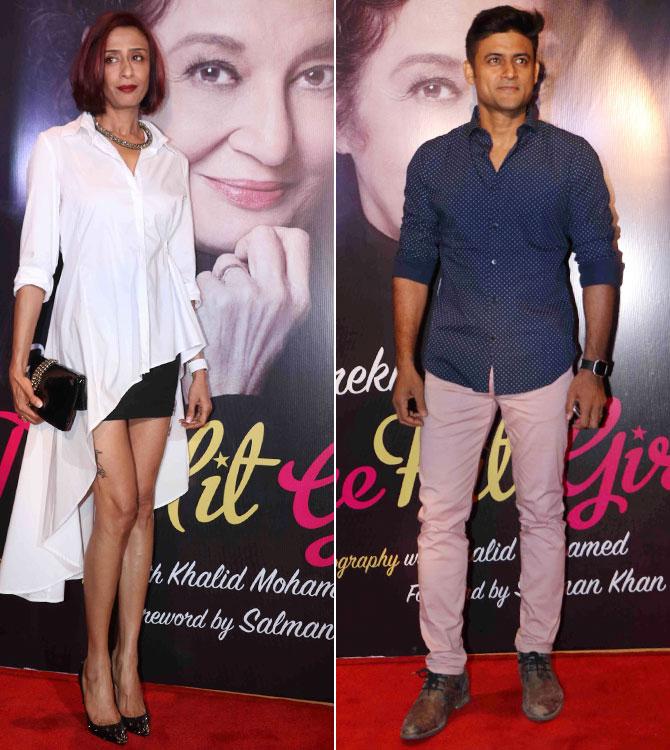 Television actors Achint Kaur and Manav Gohil.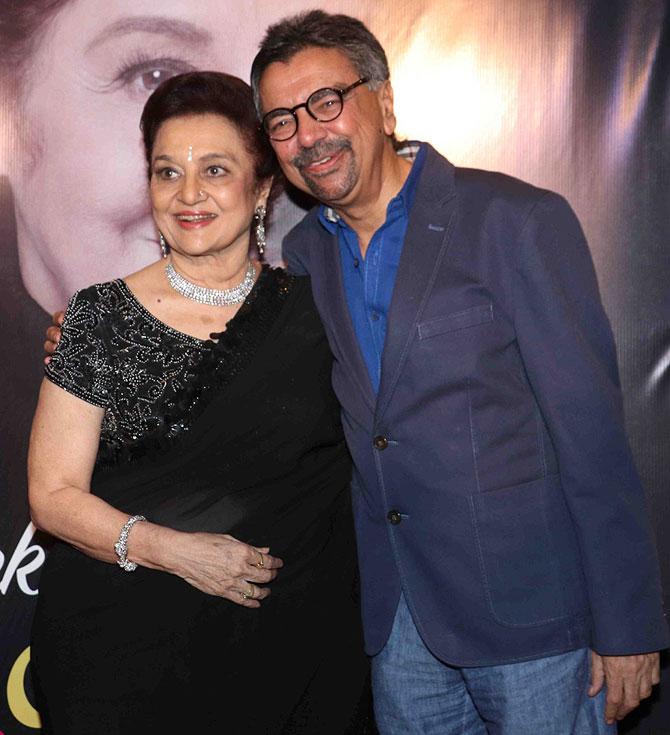 Asha Parekh poses with The Hit Girl co-writer, Khalid Mohamed.
Photographs: Pradeep Bandekar.