Ad guru and lyricist Prasoon Joshi recently did his bit for Narendra Modi's Swachh Bharat Abhiyan.
He picked up the broom and cleaned the streets outside the Sofi Mahal building in Lalbaug, South Mumbai.
A look at the pictures: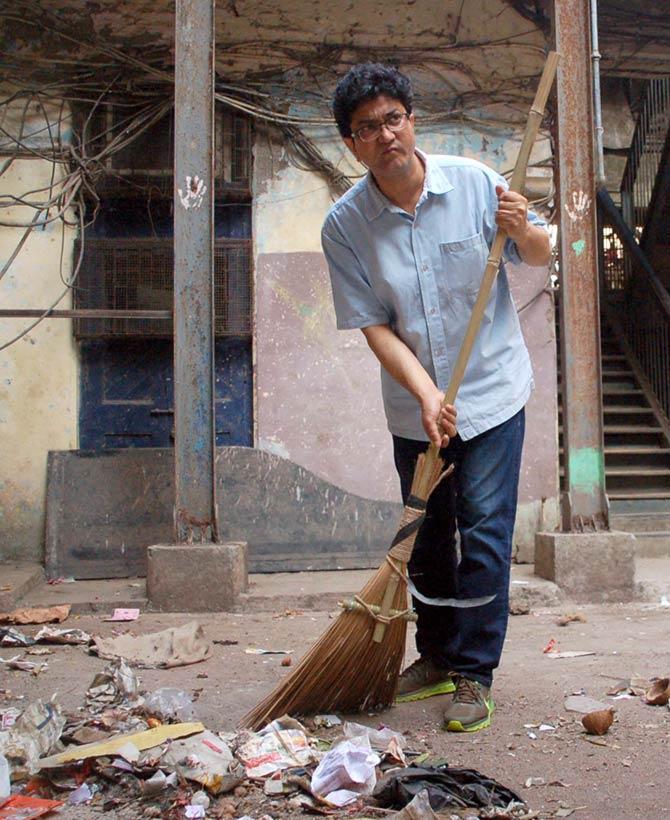 Prasoon chose this spot because he wanted gully cricket to thrive.
Piles of garbage in the area prevented the local children from playing their favourite gully cricket, and Prasoon wanted to help change that.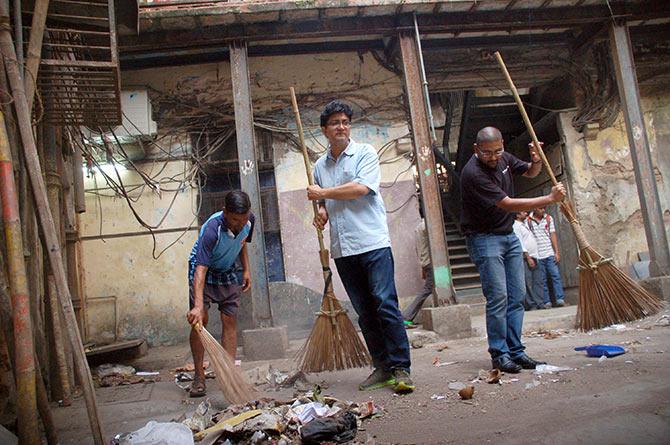 Cricket is not just a sport but religion in India.
Children love to game the game in the city's small bylanes but cannot do so because they are littered with garbage.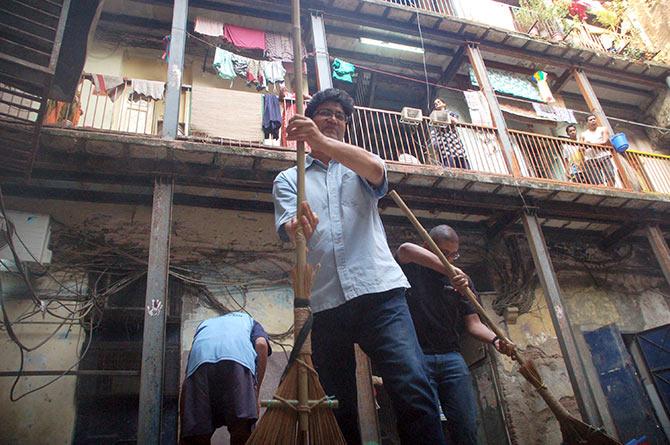 Actors like Amitabh Bachchan, Salman Khan, Priyanka Chopra and many more have supported Modi's cause. Click here to see the pictures.
Photographs: Sahil Salvi