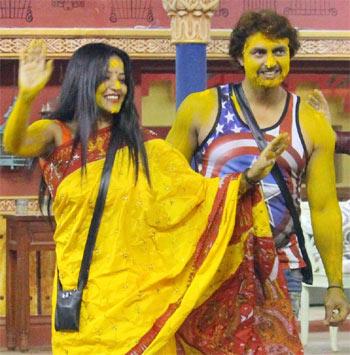 Mona Lisa said yes to boyfriend Vikrant Singh Rajpoot and the couple are all set to marry on Bigg Boss 10.
In tonight's episode, Vikrant will propose to Mona. Click here to see the pictures.
Mona, of course, says yes, and the wedding preparations have begun!
It starts with the haldi ceremony, and the bridal couple seem to be enjoying themselves. The other contestants -- Rohan, Manu, Manveer, Lopa and Bani -- are also enjoying the festivities.