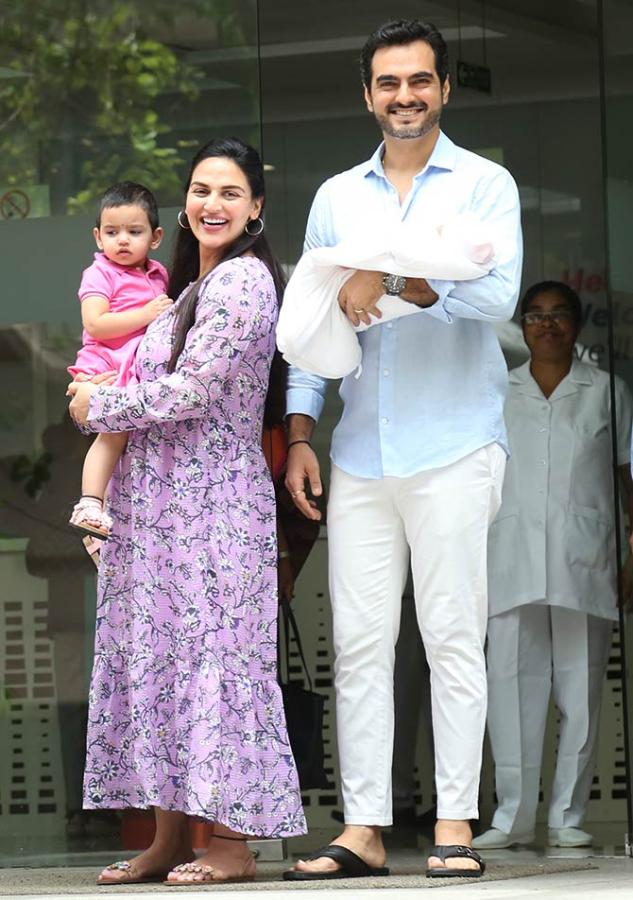 It's celebration time for the Deols and Takhtanis!
Esha and Bharat Takhtani became parents a second time on June 10 when their baby girl Miraya was born.
They looked super proud and happy as they stepped out of hospital with their newborn and her older sister Radhya.
Esha's mum Hema Malini is just as thrilled.
"I am a naani all over again," she gushes to Subhash K Jha. "I am a happy grandmother three times over. I couldn't have asked for more."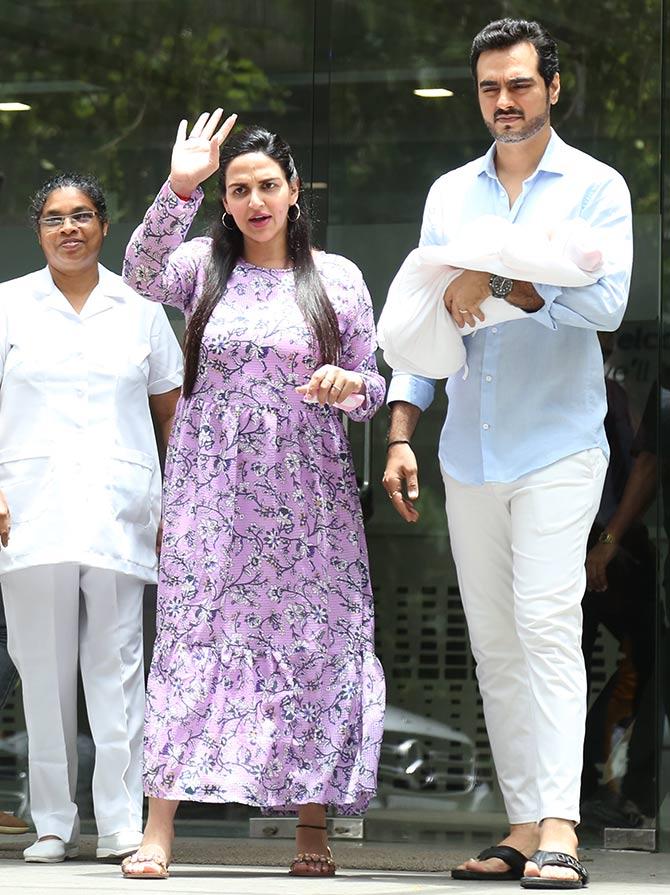 Reliving her marriage with Dharmendra, Hemaji says, "I think it worked because we did it for love, and only love. That was the only mutual feeling. We didn't consider anything else."
"If we thought of the consequences, we would have probably never married. I never went into the marriage with expectations or pre-conditions, only love. Luckily for us, Dharamji's family showed tremendous dignity. They must be commended for that."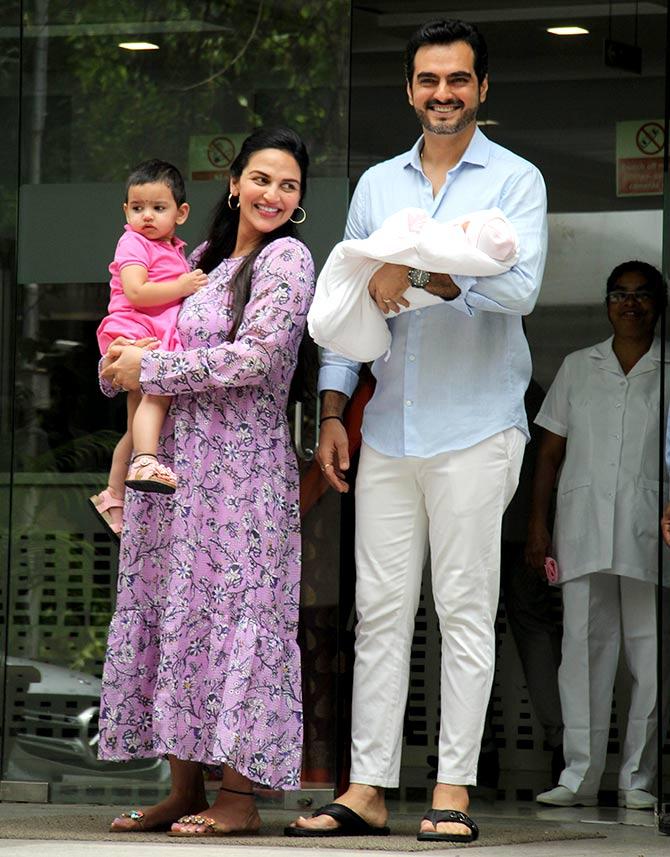 "I am blessed to have three lovely grandchildren. Esha had an adorable daughter and now she has another adorable daughter. The two little sisters look so beautiful with each other. Then, there is my younger daughter Ahana's son. He is my Lord Krishna. So playful."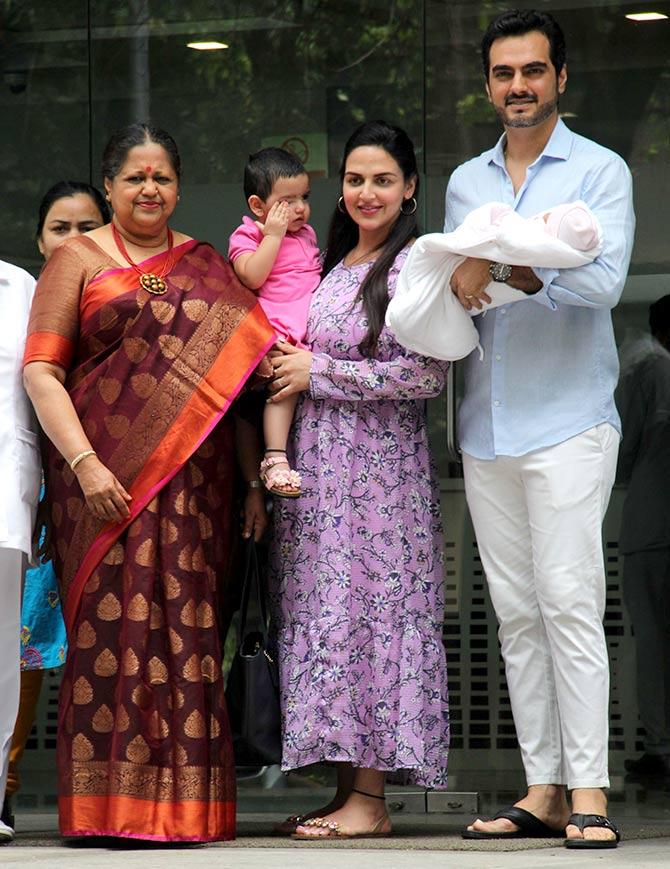 Hema is even more delighted at her husband's joy at grandfatherhood. "Dharamji can't get over his excitement. He has become like a child in his excitement. I am so happy to see him so happy..."
"Our relationship could have gone wrong in so many ways, but my biggest achievement is the dignity with which I conducted my life."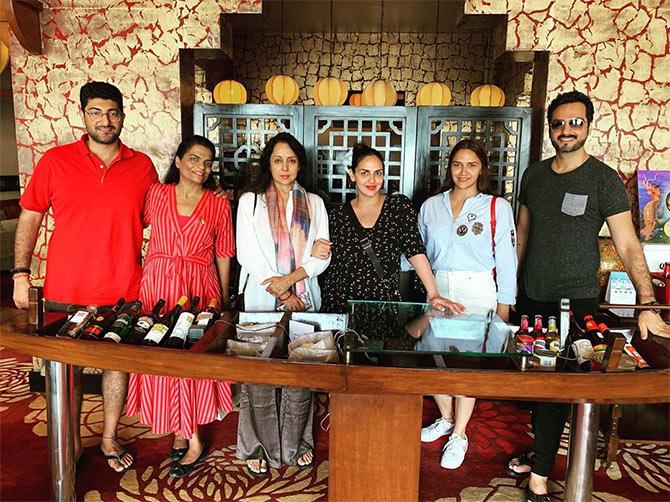 Hema wants to spend as much time with her grandchildren as she can.
"I have taken time off from my commitment in my constituency (Mathura) to be with Esha for the birth. I will return to Mathura as there is so much pending work," she says.
"My second term in Mathura is going to be even more busy than the first. I have made many promises to the people of Mathura and I intend to fulfill them in the next five years."
Photographs: Pradeep Bandekar