'We have a huge responsibility of being so-and-so's daughter... you are compared to your parents who are these legends right from your first film, and that can get hard.'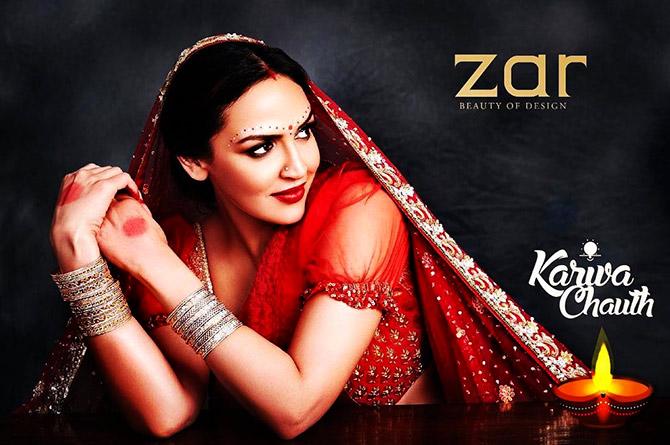 Esha Deol makes a wonderful host.
When you visit her mother's home in a quiet nook in Juhu, a stone's throw from Amitabh Bachchan's home, you are really taken care of.
So there's a steady flow of dhoklas, samosas, masala milk and tea -- yes, it's all vegetarian -- and she asks to make sure you've eaten.
Her own lunchtime is quite late, almost 2:30 pm, and she makes it a quick one.
The actress, five months pregnant, looks radiant in a blue dress, which stands out against the white walls of the three-storey bungalow.
Eight years after she starred in her last Hindi film Tell Me O Kkhuda, Esha tests herself in front of the camera in a 27-minute film, Cakewalk.
The film sees her play a chef who finds herself in a strange situation when her ex-husband visits the hotel she works in with his new wife. She works it to her advantage, and the performance comes across as assured.
Cakewalk is directed by Ram Kamal Mukherjee who wrote her mother Hema Malini's biography not too long ago.
Esha tells Ronjita Kulkarni/Rediff.com, in a voice that sounds uncannily like her mother's, "I was picked up from the football ground and put in front of the camera."
What made you take up Cakewalk instead of a feature film?
The story is beautifully woven in 27 minutes and that's something I have never done before.
After doing two-and-a-half hour films, to do something like this was a nice experience.
This is the kind of story a lot of girls will identify with.
It has got a nice message, and it is put across in a subtle way.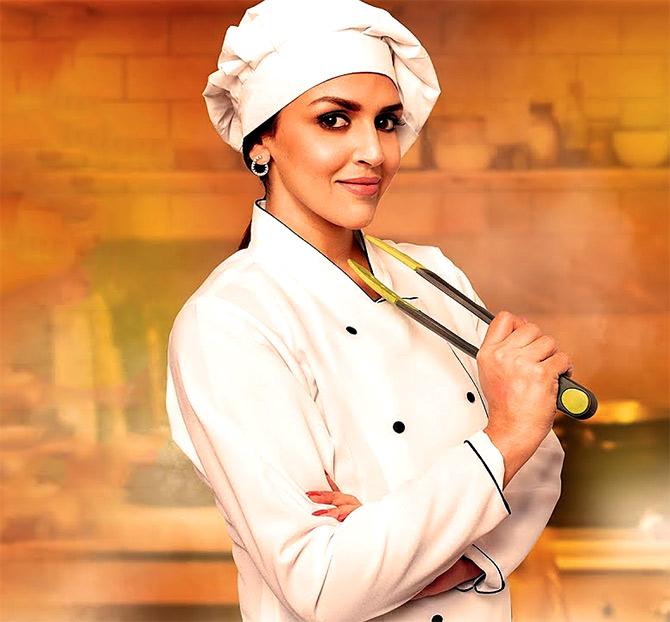 You play a chef in the film. Do you cook?
Yes, but not every day.
I made Eggs Benedict on Sunday.
Wow! Was that tough to make?
No. The first time you feel, oh, how you going to do it?
But I've done it so many times!
I tend to learn things that I enjoy eating and feeding my husband and baby.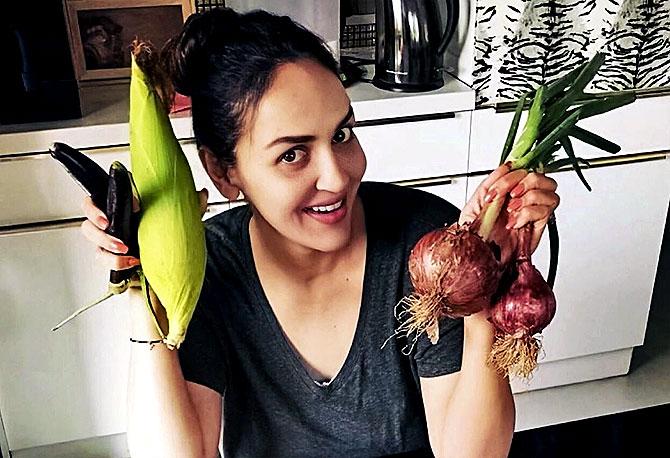 One of the perks of your pregnancy seems to be fresh farm produce. What else?
Oh, there are lots! (Laughs)
I don't eat rubbish; I always eat the right kind of food, but I love ghee.
So now I can indulge myself without any guilt.
I am enjoying my French fries and my Chinese food.
It's a binge without any guilt!
Pregnancy has been a pleasant experience with (my daughter) Radhya.
But it's not easy.
We all have our mood swings and uneasiness.
At the end of the day, it's worth it because you are bringing a beautiful life into the world.
You get to take care of another human being for the rest of your life.
What's motherhood like for you?
It will be a totally different experience now, with two kids to balance and give equal attention to.
But I am looking forward to it.
Every woman has her own experience and her own journey, you can't compare them.
For me, it has matured me overnight. Suddenly, this beautiful life is in your hands.
I always say I am experiencing unconditional love in its purest form.
How involved are your parents, Hema Malini and Dharmendra?
Grandparents are involved to a point where it is not interfering with Bharat's and my decisions.
They are there whenever I need them, both my parents and my in-laws.
And I like it that way.
I like calling the shots and taking care the way I want to.
But when I need them, they are there for me, especially when I take up work and dance shows. I have a strong support system that I can trust blindly.
Radhya made such a lovely picture with Hema Malini not too long ago.
That was during a photoshoot.
Radhya is very fascinated with jewellery and glitter.
She was much younger during a photoshoot for my (dance ballet) Ramayana; the first picture of hers that went out was taken at that photoshoot.
She is a girl, so she loves my make-up, my brushes... She'll touch my earrings...
She recognises my makeup and hairdresser.
I am usually in a bun, a t-shirt and tracks. The minute I dress up, she knows I am going out and gets a little cranky.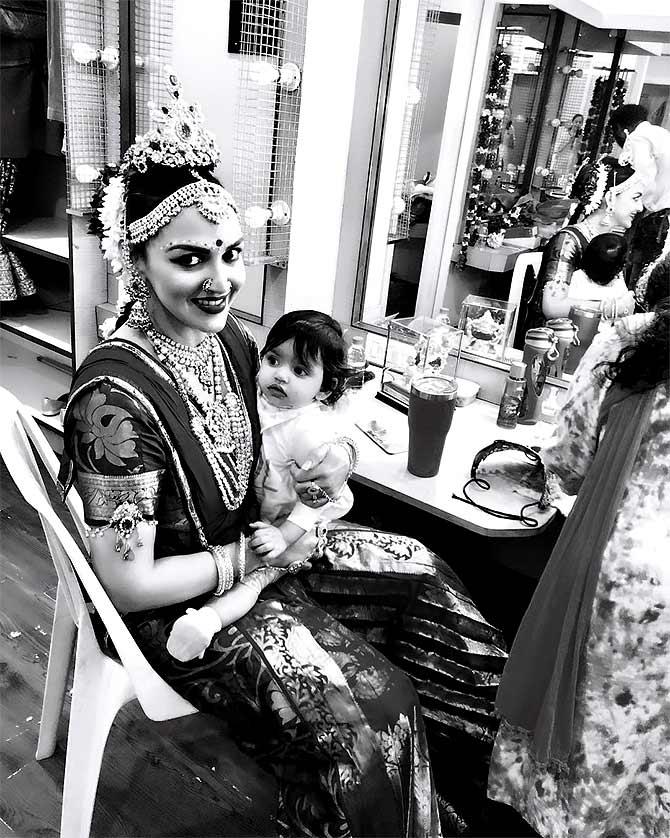 Was it tough being an actor?
For people like me, it's not a cakewalk.
We have a huge responsibility of being so-and-so's daughter... you are compared to your parents who are these legends right from your first film, and that can get hard.
Initially, it was upsetting because we joined the industry innocently but then these comments come...
You realise that you are compared to your own mom and dad, which is something you cannot even help.
It's human nature to compare.
At the young age of 18, you are put out there, with so many people on set. There's no time to feel conscious.
And it was just films for me.
It was difficult, and I was new to deal with it.
It was getting up in the morning, shooting, coming back late at night. There was no time for a boyfriend or a personal life.
When actresses say they are not in a relationship, believe them! There is really no time to have a good time.
So for years I never had a personal life.
How career-minded are you?
I am career-minded today to a point where I don't let it affect my personal life.
I have a life of my own beyond films.
I have another career going, with my dance shows.
I have the responsibility of being a wife, a mother, a daughter-in-law.

What have you been doing all these years, since your last film Tell Me O Khhuda in 2011?
Bharat and I knew each other from school. It was always like a childhood crush, which has now culminated into marriage.
So when I finally got back with Bharat, it was a very blissful period for me, where I said I want to settle down now with this guy.
It's all about prioritising, where you are at that point in time.
And at that point, there were a couple of movie opportunities that came my way, but I felt it would be too much to do then.
So I took up something like Roadies, which worked in my favour because it helped me meet the youth and be seen in public.
Also, it was a short shoot and not time-consuming.
I will continue doing work -- and I definitely want to do a feature film -- but at the right time.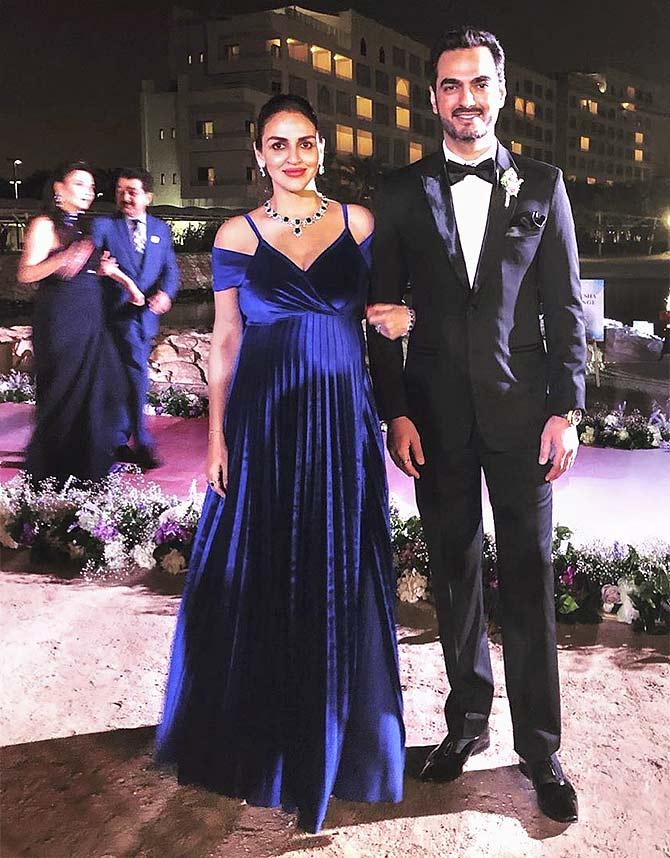 Would you like to try the digital platform?
Absolutely! It's a new field where a lot of talented people can go and play.
Which directors did you like working with?
Working with Mani Ratnam was an experience because I did the Tamil version of Yuva as well as the Hindi version.
I enjoyed working with Vikram Bhatt in Ankahee.
I have so many memories -- that make you who you are today!
I liked working with directors who could tap that actor in me rather than just make me a glam doll.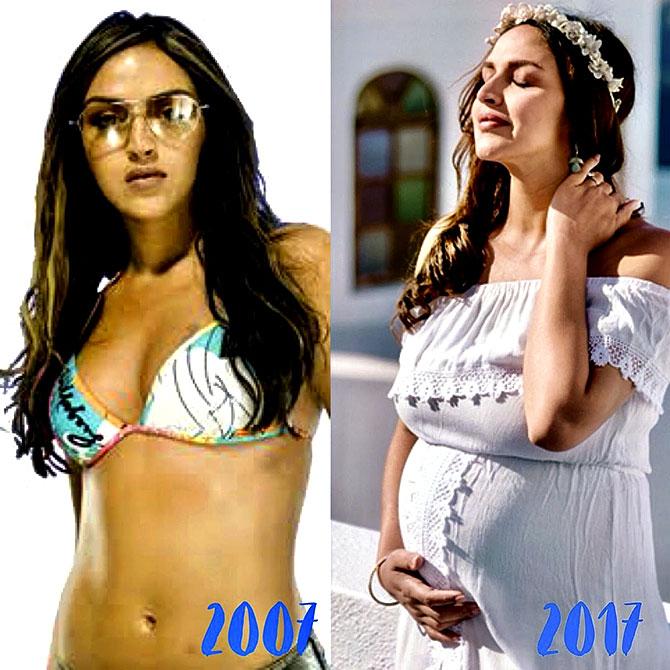 The #10YearChallenge picture that you posted shows off different sides of you.
I was one of the first girls to get that kind of toned figure. A lot of hard work went into it. And I blessed with good genes, that helps a lot.
You are quite a tomboy in real life. How tough was it to play a coy heroine in your films?
Well, that's acting! (Laughs)
If you enjoy acting, you want to take that up.
In my first film (Koi Mere Dil Se Pooche), I was this coy, scared bride, which is totally opposite from what I am in real life.
I used to have short nails, I was too raw.
I was picked up from the football ground and put in front of the camera!
Whatever grooming was done was done by my mom.
Boney Kapoor produced the film, so (his wife) Srideviji was instrumental in trying to groom me. Then, there was Neeta Lulla.
I used to get annoyed sometimes to put on eyelashes...some things would irritate me... but I would do it anyway.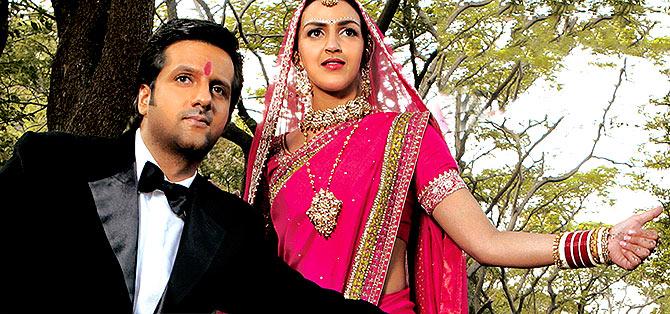 What's the toughest part about acting?
The toughest part is playing a bride.
It's just two or three minutes in the film, or sometimes, a song. But for us, it's days of wearing that bridal outfit and being on set from morning till night.
You can't even lie down with that heavy headgear and jewellery.
After pack up, you find so many scratches because it is all artificial jewellery.
I don't like dressing up as a bride in movies!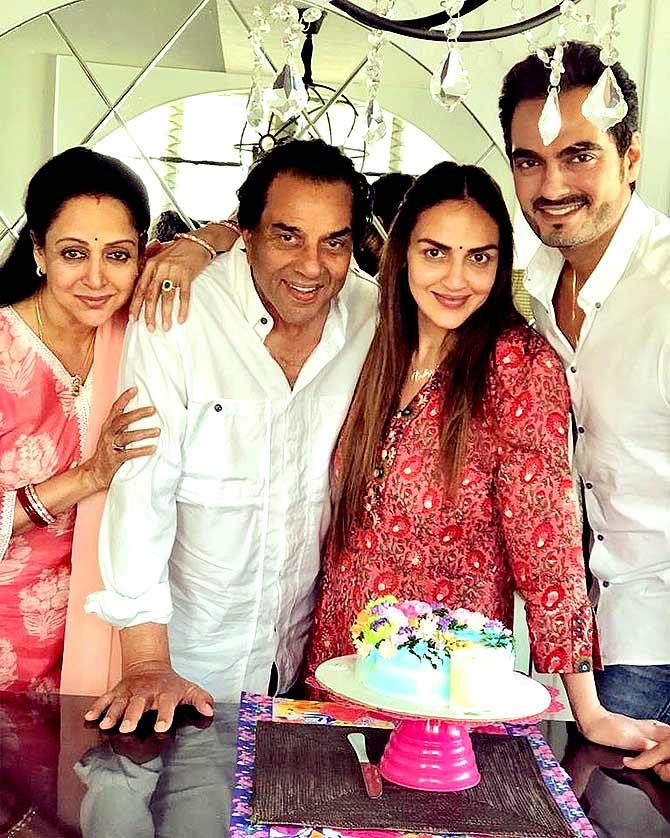 Have you ever experienced #MeToo in Bollywood?
Not in my career, never.
Everyone treated me with respect because I commanded it. I have always dealt with people in such a way that they know it is better not to approach me the wrong way.
I've been lucky.
But it's a part and parcel of every industry. It's just that our industry is so out there that it gets publicised.