Malaika Arora has been making lovely pictures on Instagram, thanks to her holiday in -- no, no, it's not the Maldives this time -- Goa.
Malaika has been staying at sister Amrita Ladak's beach home.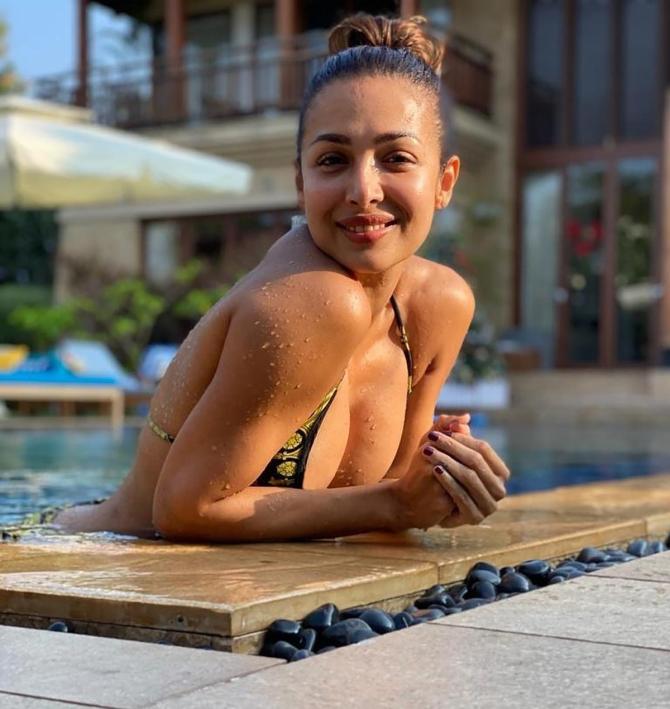 Malaika's 2021 advice: 'Smile, be happy n make your year count .... make 2021 glorious.'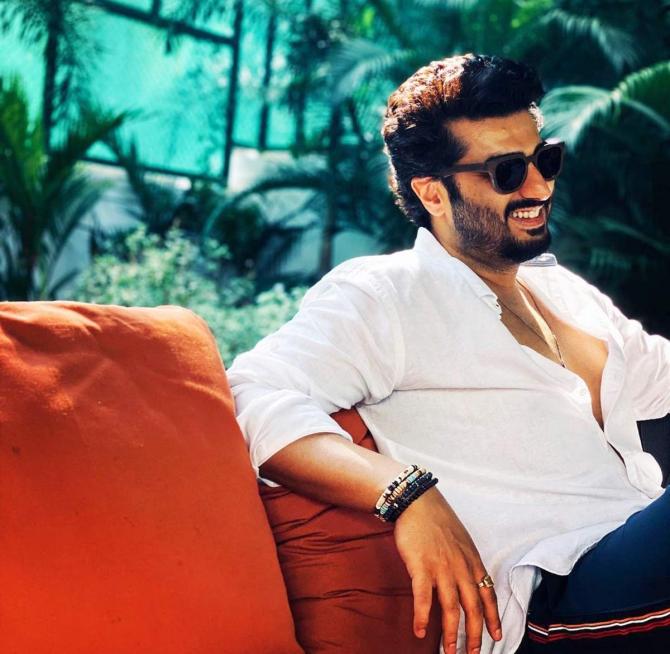 Arjun Kapoor pays heed to her advice and writes, 'Smiling my way into 2021...'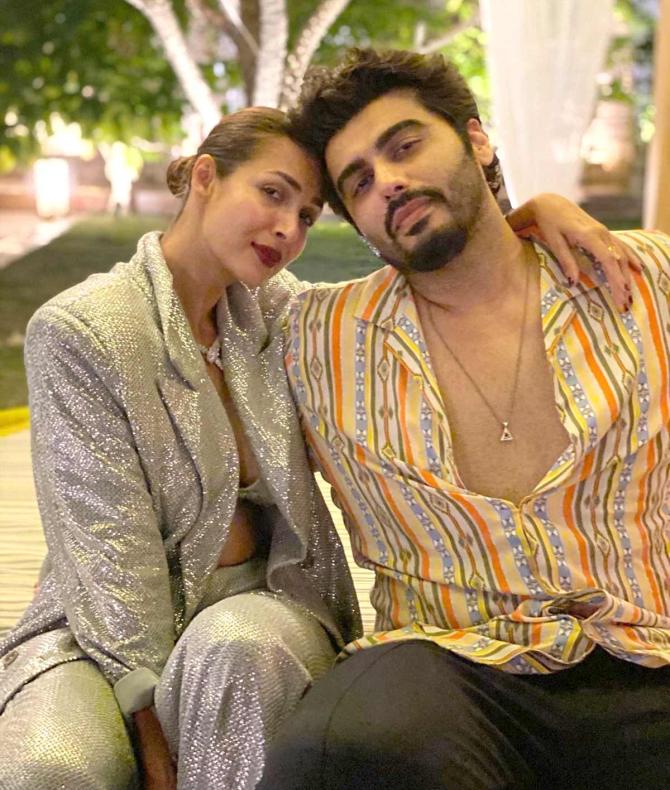 Malaika and Arjun look good, don't they?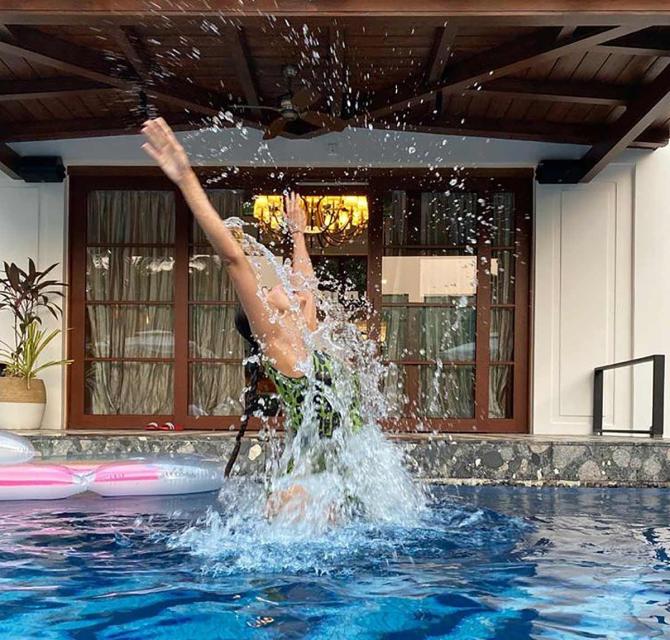 Making a huge splash!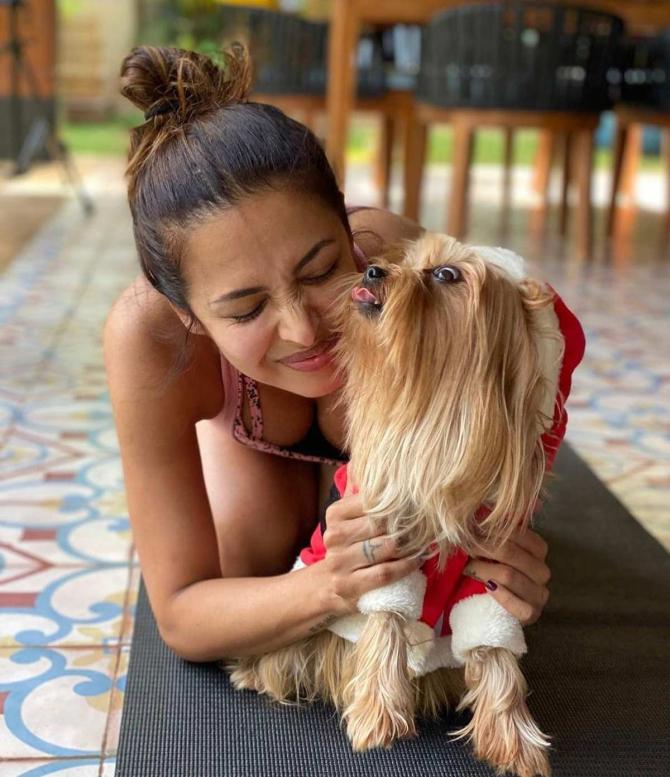 Puppy love.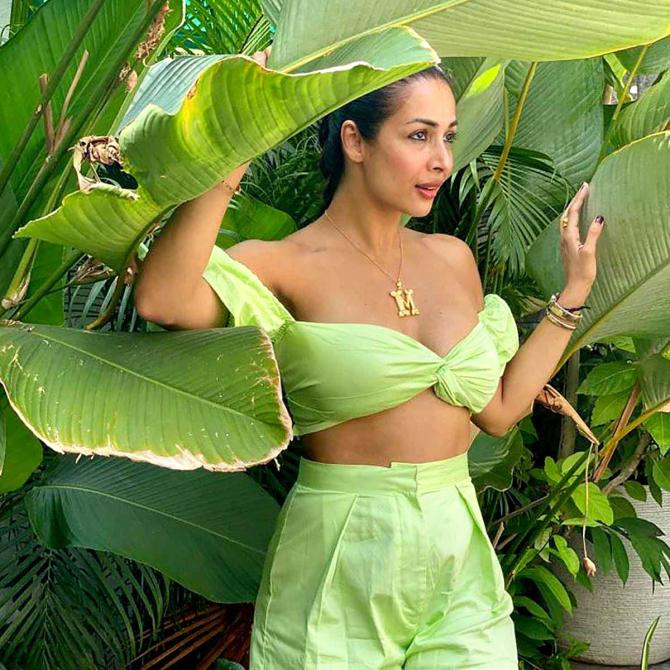 In beautiful shades of green.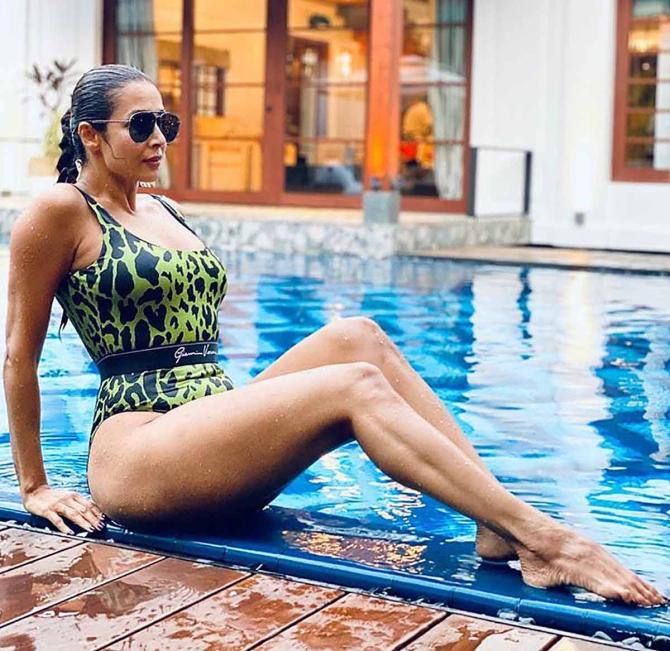 Doesn't she look hot in a monokini?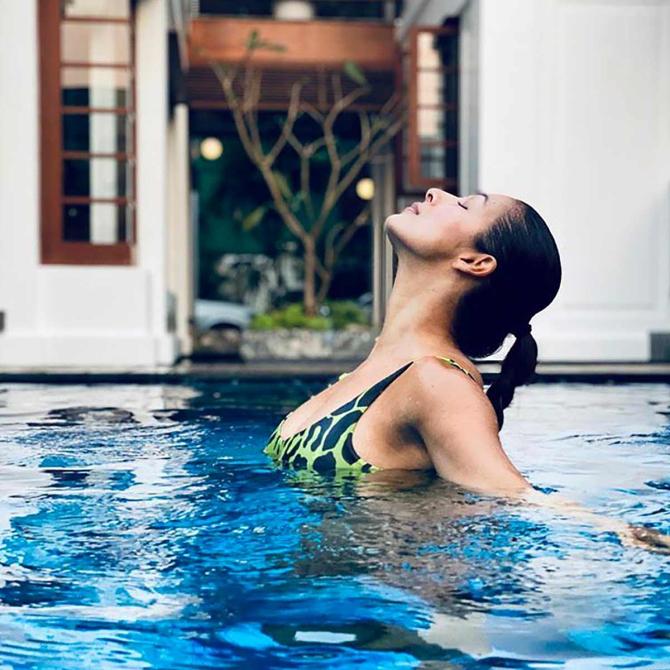 Time for a dip in the pool!
Beautiful home, isn't it?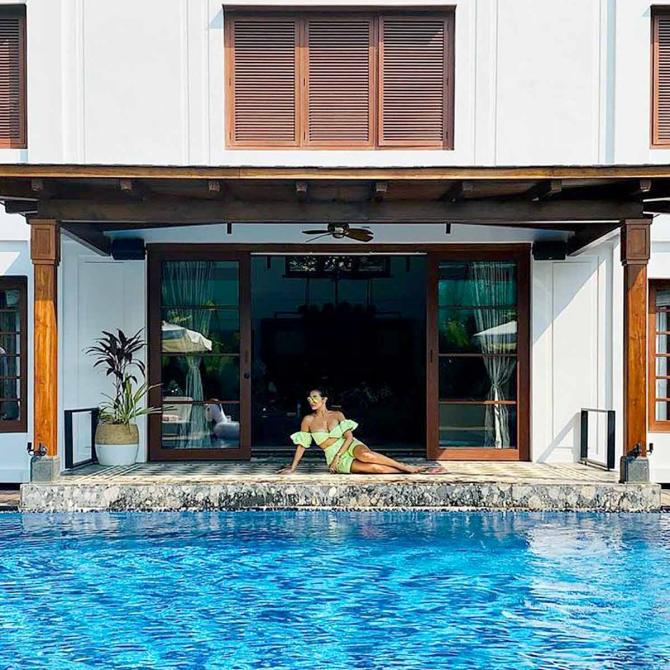 Another view.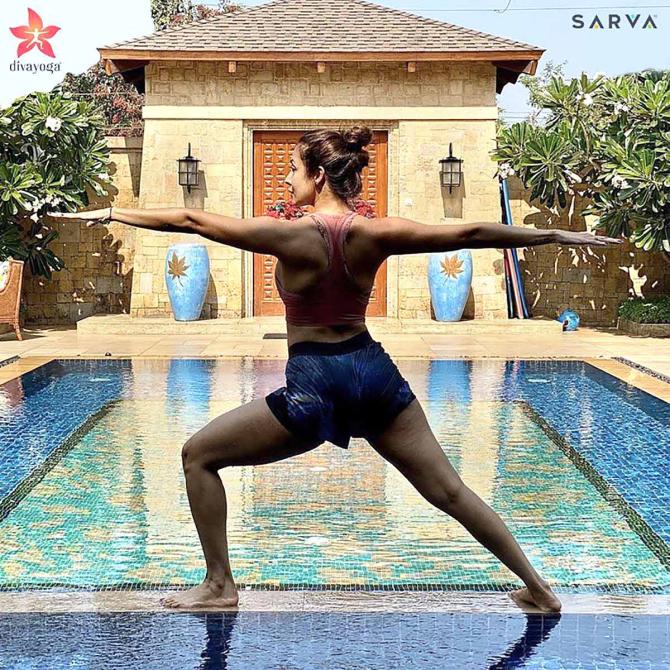 Yoga by the pool.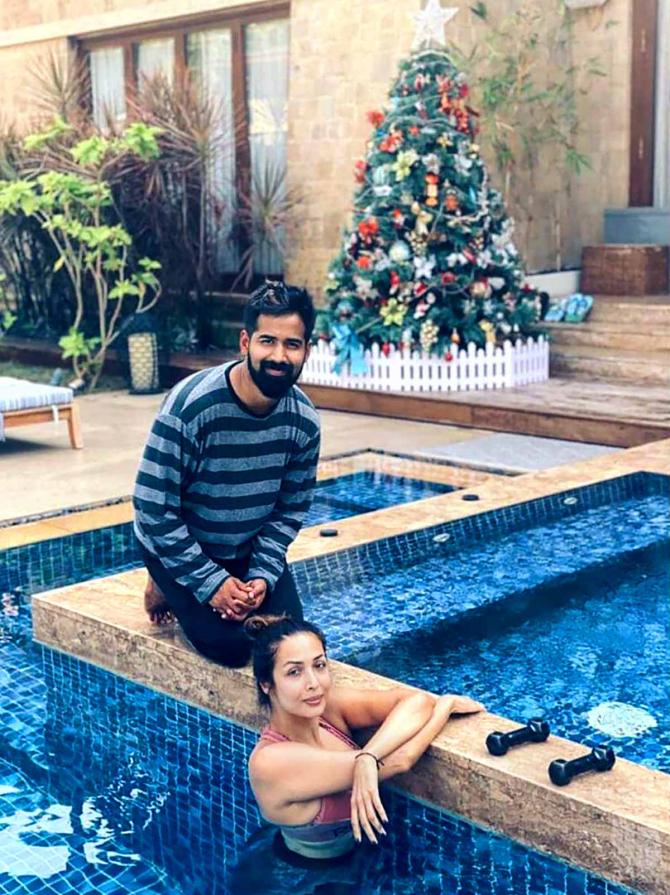 Malaika takes a picture with her yoga partner Sarvesh Shashi.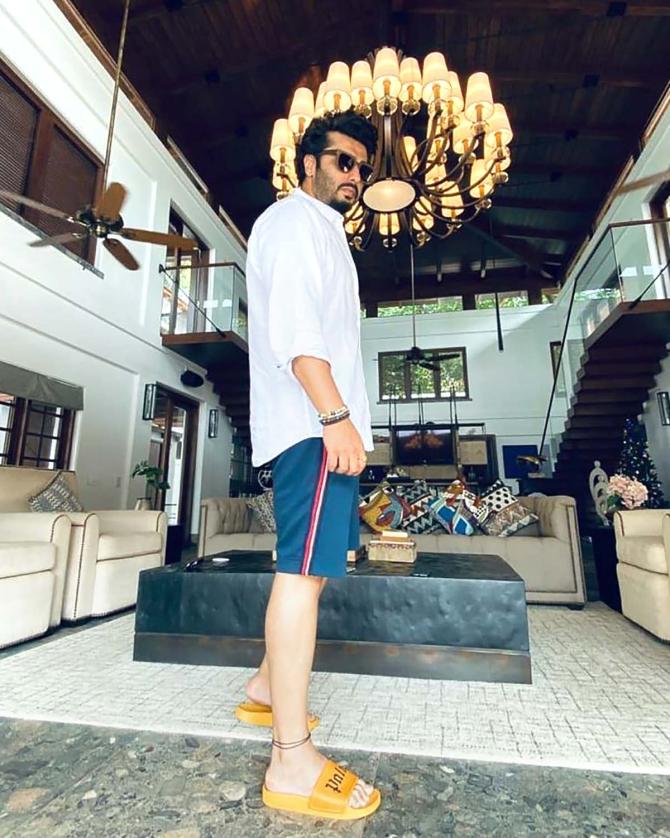 And yes, yes, Arjun Kapoor was there.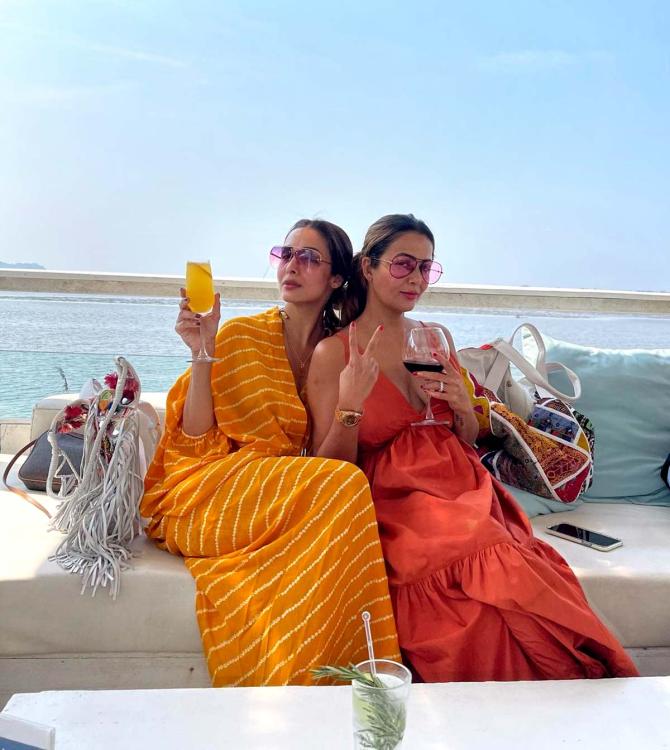 Bonding time for the sisters.