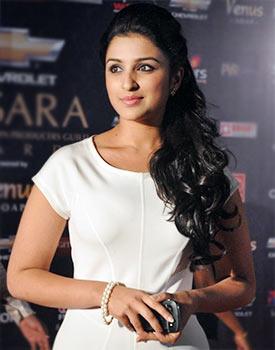 While Bengali superstar Prosenjit has been finalised to play legendary composer Bhupen Hazarika, Kalpana Lajmi is keen that Parineeti Chopra play her in the bio-pic, and the actress has been approached.
Meanwhile, Prosenjit is taking a keen interest in the production and has also helped Lajme procure the funds needed for a production of this scale.
"This will be the most expensive film that I will ever direct," says Lajme. "We have to recreate a period of 90 years. When my friend Pooja Bhatt pulled out of producing the film on Bhupenda, it made sense to make the film in Bengali and English. Bhupenda's fan-following in the North East and Prosenjit's stardom in Bengal are the USPs of the project now. Prosenjit has a huge clout in the Eastern region. He's going out of his way to ensure that the film gets the audiemnce it deserves."
The biopic could be the biggest challenge of Prosenjit's career.
"I've played real-life characters several times," he says. "My last release Jaatishwar was also based on a real-life character though I had no reference points. In Kalpanaji's film, the larger-than-life portrait of Bhupenda hangs over my head."
When Kalpana offered him the role, Prosenjit immediately flew to Mumbai to hear the script.
"Kalpanji wanted to fly down to Kolkata to discuss the role with me," he says. "Instead, I volunteered to travel to Mumbai. One doesn't get an opportunity to play such an iconic character often. Bhupenda is not just legend in the North East, he is known all over India and various parts of the world. It would be an honour for me to play this remarkable musician."
Prosenjit is trying to get a grip over the character. "Luckily, there's plenty of recorded visuals and documents on Bhupenda. I am currently going through all the material trying to understand this amazing talent. It is very humbling to be playing such a larger-than-life character."
The one thing that Prosenjit won't be doing is singing. "I think Kalpanaji would be using Bhupenda's original songs with a bit of tweaking. I'll be only providing the lip-sinc."
In the picture: Parineeti Chopra. Photograph: Abhijit Mhamunkar