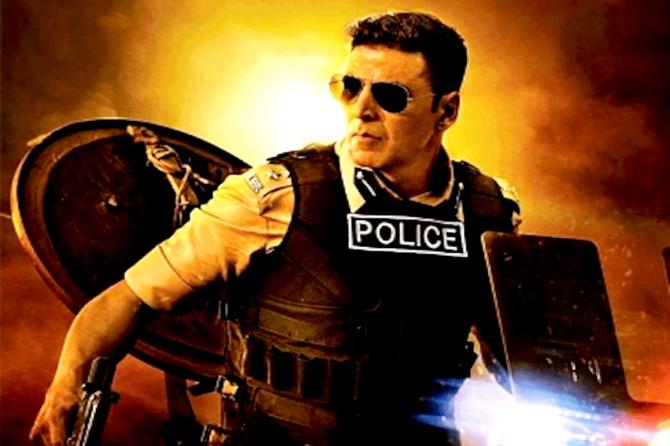 With a complete lockdown likely to be introduced in Maharashtra from Thursday, April 15, the future of theatrical movies releaes appears bleak.
Most of the films that had announced their release dates in the theatres have withdrawn from the race. The biggest of them all, Rohit Shetty's Sooryavanshi, is also apparently considering an OTT release.
A source in the know tells Subhash K Jha that the waiting game to find a safe window for the release of Sooryavanshi will have to end now.
"If cinemas don't open or the corona impact increases manifold and audiences don't come in, or in some states theatres open and in some states they don't, we will have to explore all options," the source says.
"It could be either pure SVOD (video on demand) or the TVOD/PPV (pay per view) route like the makers of Mulan are planning," the source adds.
"It could even be part theatrical/part TVOD. Or in some states/countries, it could be theatrical; in others, it could be digital."
"Basically, we will not like to shift the release date further. We would ideally look for a theatrical or any other hybrid measure for the best possible release."