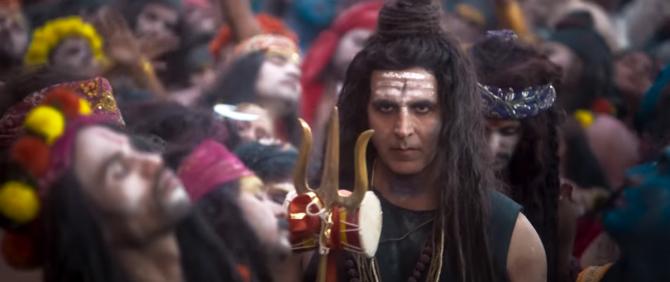 The trailer of Akshay Kumar's OMG 2 is out and like its earlier avatar, the sequel intends to issue a social message to its audience, but in an entertaining, comedic, way.
Co-starring Pankaj Tripathi and Yami Gautam, the trailer is more than three minutes long and pretty much gives away the story.
Akshay, who played Lord Krishna in the 2012 blockbuster OMG: Oh My God, plays Lord Shiva's messenger this time.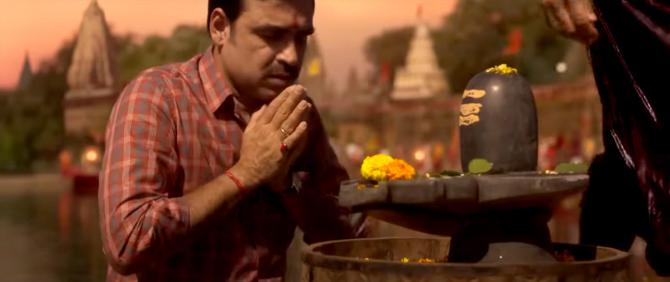 His camaraderie in OMG with co-star Paresh Rawal was the biggest USP of the original; this time Pankaj Tripathi shares screen space with Akshay.
Tripathi plays Kanti Sharan Mudgal, who is forced to fight a legal battle when his son is expelled from school because of an 'immoral act'.
While Kanti himself fights the case for his son, Yami Gautam plays the lawyer defending the school.
The courtroom drama concept was effective and worked beautifully in OMG, but it doesn't make quite the same impact in the sequel, at least not in the trailer.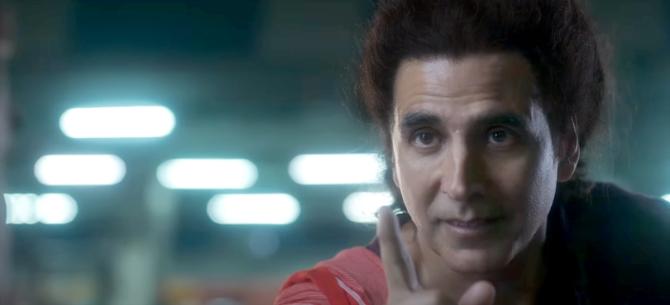 Akshay and Pankaj Tripathi have the maximum amount of screen time in the trailer and both actors don't disappoint.
Their scenes together are a hoot and though Akshay makes a late appearance in the trailer, he makes quite the entry accompanied by perfect background music that will give you goosebumps.
Tripathi is bang on with his comic timing and holds every frame with the expressions that his character demands.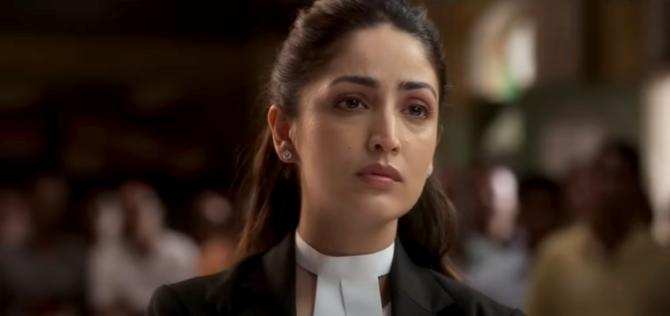 Yami, seen briefly in the trailer, doesn't get overshadowed by Tripathi, which is quite a feat. Let's hope we get to see more of her wicked side in the movie.
Pavan Malhotra and Arun Govil play important roles and both of them are good.
OMG 2 is pretty much like its original, but with a fresh cast, a different courtroom drama and a new social message.
Directed by Amit Rai, OMG 2 will open in theatres on Friday next, August 11.