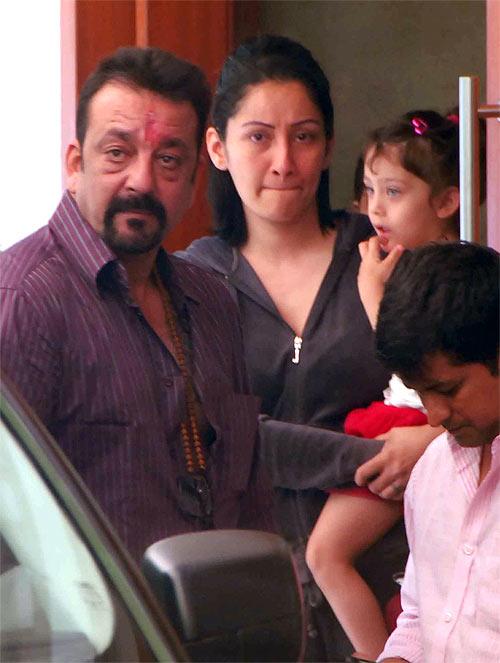 The story of Sanjay Dutt's life will now be captured on screen.

And the director chosen for this daunting task is none other than the man who gave Dutt's career a fresh breath of life with the Munnabhai series, Rajkumar Hirani.

Says a source close to the project, "Maanyata bhabhi (Dutt's wife) was keen on a film being made on her husband's life for Sanjay Dutt Productions. But the couple wanted only Rajkumar Hirani to direct the film."

Hirani, it seems, was busy with his Aamir Khan-starrer PK and not willing to commit to any other project until he was done with one. Also, the facts underlining Sanjay Dutt's life were too vast and controversial.

But the Dutts were adamant.

Says the source, "Finally, he has said yes to a film on the life of Sanjay Dutt. He will start researching and putting the project together after he completes the post-production of PK."

Apparently, Ranbir Kapoor has agreed to play Dutt.

Says the source, "Both Maanyata bhabhi and Sanju Sir wanted Ranbir to play Sanjay Dutt in Hirani's film. Ranbir is a die-hard Dutt fan, and he readily agreed."

Sanjay Dutt's brother-in-law Kumar Gaurav may also be closely associated with the project.
In the picture: Sanjay Dutt bids goodbye to wife Maanyata and daughter Iqra, as he leaves for Yerwada jail at the end of his parole over the weekend. Photograph: Pradeep Bandekar