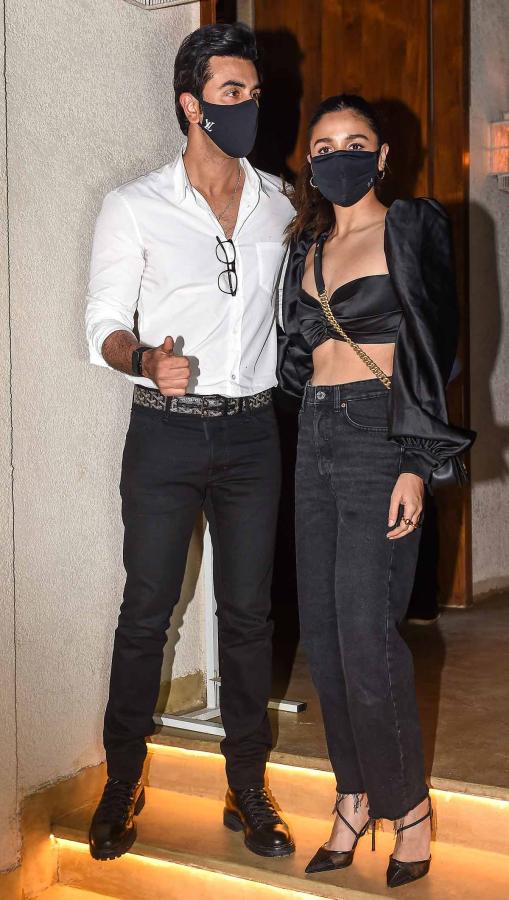 Those who hoped that Natasha Dalal and Varun Dhawan's marriage would kick off the wedding season in showbiz this year are in for disappointment.
No more star marriages are likely to happen in 2021. Not even the long-delayed, long-expected, Ranbir Kapoor-Alia Bhatt wedding.
A source very close to both Ranbir and Alia informs Subhash K Jha that they have made no marriage plans for this year.
"The couple is happy together. Alia has a perfect bonding with Neetuji (Ranbir's mother Neetu Kapoor). But Alia is not looking at marriage anytime in the near future."
Neither are other high-profile star couples like Malaika Arora Khan-Arjun Kapoor, Katrina Kaif-Vicky Kaushal, Disha Patani-Tiger Shroff and Patralekha-Rajkummar Rao.
None of these relationships is leading up to the altar this year. All these couples are happy to be together without the burden of an official ceremony.
As one of the above actors told Subhash, "Marriages are for babies (meaning, get married only when you want to have children). Otherwise we are happy the way we are."
Let's say a warm goodbye to Big Fat Bollywood Weddings. Only some fathers like Boney Kapoor and Shatrughan Sinha still believe in them. Both dads tell me they will host lavish weddings for their daughters where all their friends would be invited.