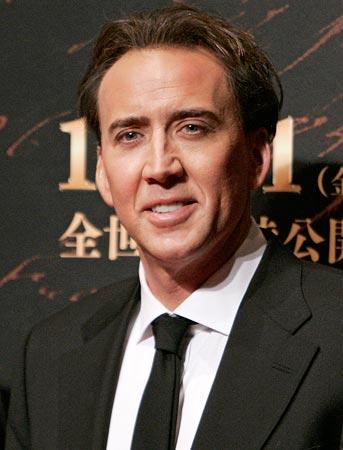 Oscar-winner Nicolas Cage is set to star in a new Bollywood gangster movie, according to reports.
According to sources, the actor will headline Broken Horses, directed by Vidhu Vinod Chopra and a remake of Chopra's 1989 movie Parinda.
'Vidhu is currently in Los Angeles, working on for Broken Horses. Cage has been confirmed for one of the leading roles just a few days ago,' the Daily Express quoted a source as saying.
The actor won't need to pick up any new languages for the role -- or even travel very far -- Chopra recently revealed his latest project will be shot in the US and in English.
He said: 'In September, I will start shooting Broken Horses in the U.S. It will be an English film and will be for the world audience. I have done Hindi films, now I am doing English and after this I may do a Hindi film again.'