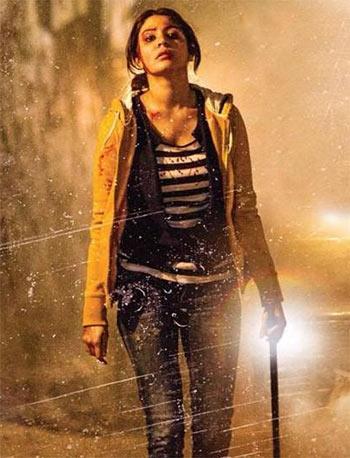 Bollywood is looking at Delhi with a new pair of eyes.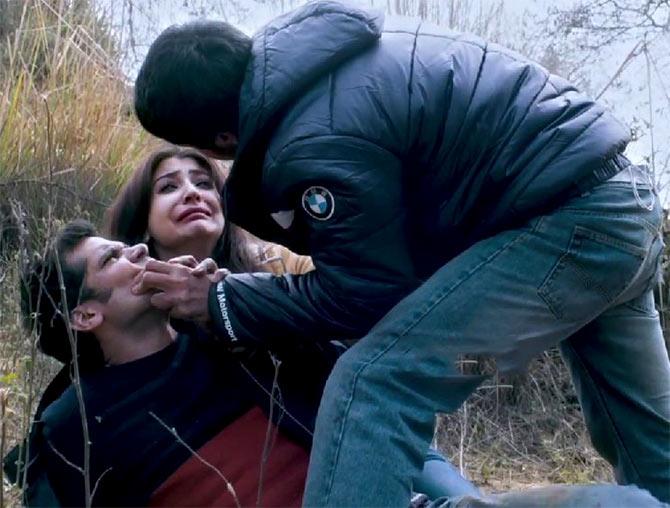 Image: Anushka Sharma and Neil Bhoopalam in NH10
New Delhi, thanks to its vibrant sights and famously quirky people, has contributed a great deal to Hindi films by way of its locales, culture, and characters.
Delhi-centric movies traditionally have been all about the laughs, naach-gana, and sugary romances. But over the past few years, Bollywood filmmakers' love affair with the Capital has assumed an interestingly dark tone.

Navdeep Singh's upcoming directorial NH10, starring debutante producer Anushka Sharma as a young woman who gets caught in a bloody feud spearheaded by Darshan Kumaar (who played Priyanka Chopra's endearing husband in Mary Kom), is the latest one to join the brigade of films that present a bleaker view of Delhi.

Here's a look at other films that have portrayed the dark side of Delhi and its neighbour Gurgaon in the past:

Mardaani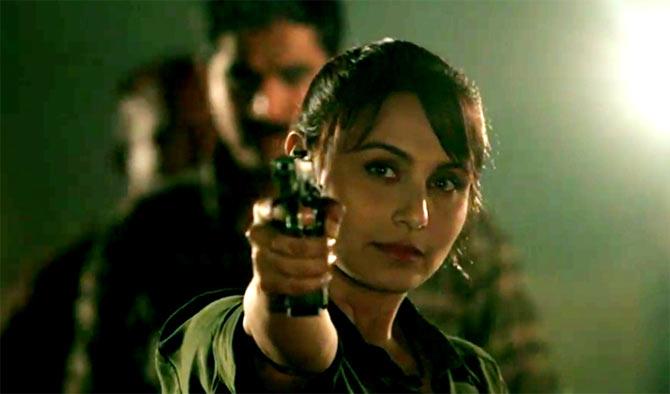 Image: Rani Mukerji in Mardaani
Rani Mukerji's fearless cop character took on child traffickers from Delhi and Gurgaon in Mardaani.
Tahir Raj Bhasin played a Delhi guy to perfection and used real locations to his advantage in the film.

No One Killed Jessica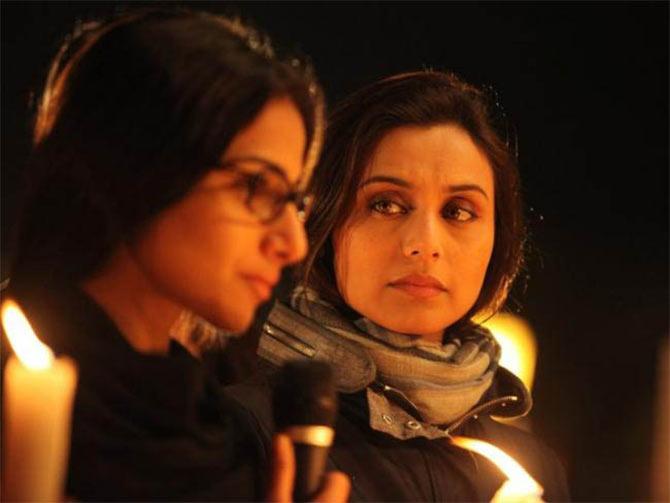 Image: Vidya Balan and Rani Mukerji in No One Killed Jessica
A real life incident, No One Killed Jessica was about model-cum-bartender Jessica Lal's tragic death, when she was shot at by one of the Delhi pub's customers, and how her sister battled relentlessly to get justice.


Special 26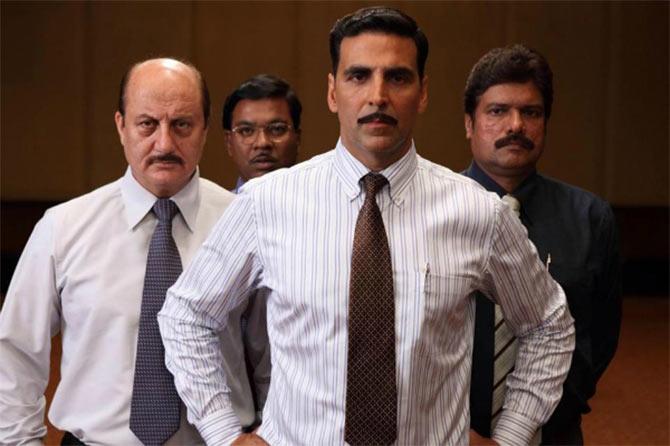 Image: Anupam Kher and Akshay Kumar in Special 26
Director Neeraj Pandey successfully recreated the Delhi of the 1980s in his much-loved 2013 thriller Special 26.
Everyone in the film -- politician, cops, con men, even the common man -- was the quintessential Dilliwaala.
One still remembers the extensive chase sequence shot in Connaught Place.



Baby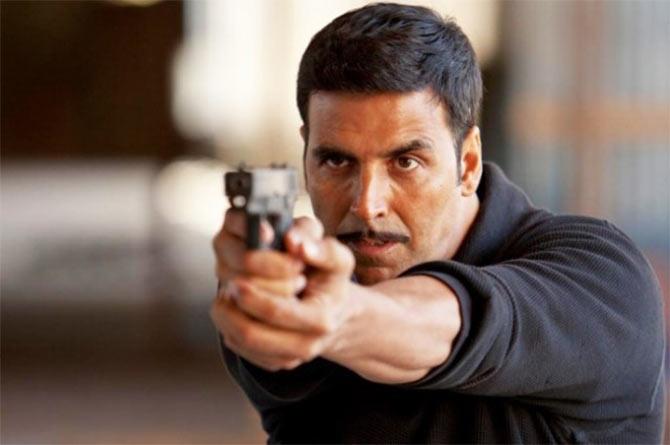 Image: Akshay Kumar in Baby
Pandey put his Dilli gyaan to good use in his latest directorial film Baby as well.
The film opened with a sequence that was set in an upmarket mall near the Delhi-Gurgaon border.
Though the film was shot in many locations, Delhi was an integral part of it courtesy the Intelligence headquarters frequented by Akshay Kumar and Danny Denzongpa.


Aurangzeb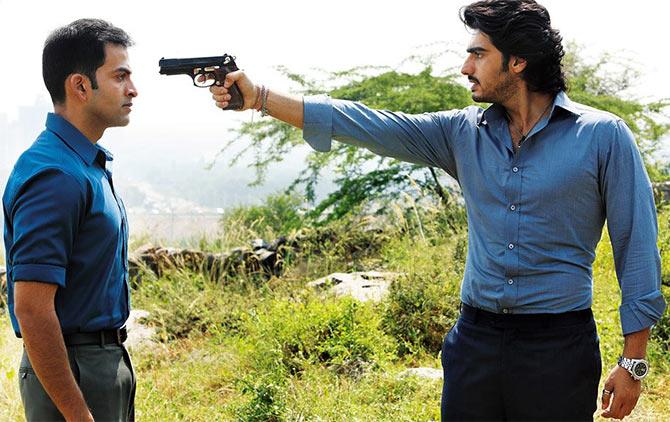 Image: Prithviraj and Arjun Kapoor in Aurangzeb
Set almost entirely in Gurgaon, the city's milieu and ambience was deeply ingrained in the film.
Gurgaon was an integral element of the cat and mouse chase that occupied much of the running time of this Arjun Kapoor film.


Hate Story


Image: Paoli Dam and Gulshan Devaiah in Hate Story
Gurgaon, the up and coming concrete jungle, seemed the natural choice for a film about India's corporate world.
Director Vivek Agnohitri's erotic thriller is set in an MNC and has shots of Gurgaon's famed office complexes and residential properties.


Delhi Belly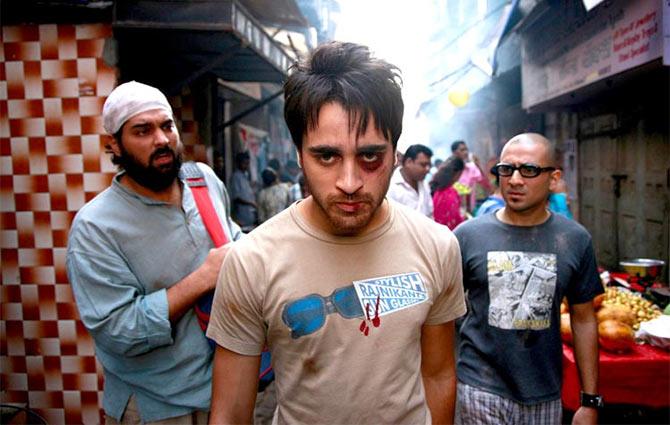 Image: Kunaal Roy Kapuur, Imran Khan and Vir Das in Delhi Belly
It may have been difficult to see Imran Khan as a Dilliwaala, but all doubts were laid to rest once director Abhinay Deo took the film outdoors on the streets of Delhi.

Oye Lucky! Lucky Oye!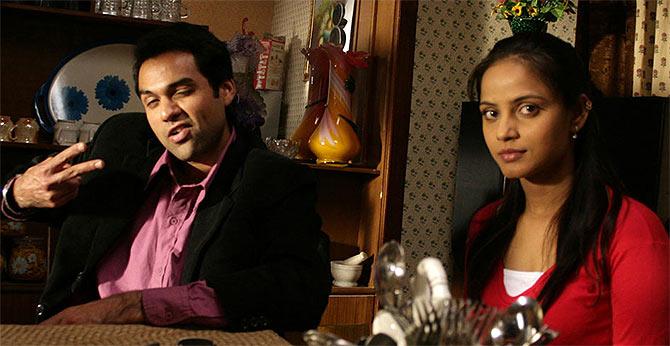 Image: Abhay Deol and Neetu Chandra in Oye Lucky! Lucky Oye!
Dibakar Banerji loves New Delhi. You can tell by the way he portrays the city in his films.
His first film Khosla Ka Ghosla was one of the most authentic portrayals of the city and its land sharks.
Oye Lucky! Lucky Oye! captured the city perfectly too.

Yeh Saali Zindagi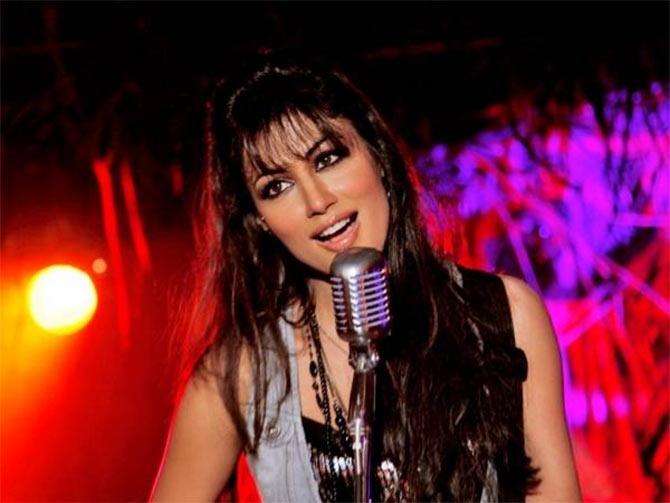 Image: Chitrangada Singh in Yeh Saali Zindagi
Yet another film which had Gurgaon as its backdrop was Sudhir Mishra's Yeh Saali Zindagi.
The infamous land mafia played a critical part in this one too.
Irrfan Khan, leading from the front, was convincing as a Delhiite who ran errands for his boss (Saurabh Shukla).