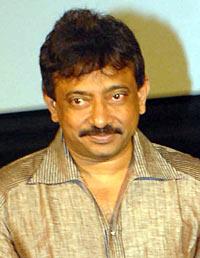 Contrary to reports that Nana Patekar's son Malhar is being launched as an actor in Ram Gopal Varma's proposed film on the 26/11 attacks, the young Patekar has decided to give up his acting aspirations, at least for now.

Two months ago, Ramu had offered Malhar a chance to make his acting debut in the sequel to Ab Tak Chappan, which Nana is directing. But Nana vetoed the idea. Malhar will now be assisting Ramu in the direction of his film based on the 26/11 attacks.

A close friend of Malhar says, "He's very shy and until very recently, had been unsure of what he wanted to do with his life. He doesn't even like to be photographed, so I don't know if he ever thought of facing the camera. Malhar has always been interested in cinema but until some years ago, he couldn't muster the courage to tell his father that he wanted to be part of the industry."

In 2009, Malhar mustered the courage to tell his father he wanted to act. Nana Patekar decided to direct him, and Prakash Jha agreed to produce the film. Unfortunately, Jha and Patekar had a fall-out and the film fell through.
Says a source, "Once it was decided that Malhar wanted to learn direction and not go into acting, Malhar had the option of assisting his father in the Ab Tak Chappan sequel. But Nana shot the idea down. He assumed his son would be too awed by and nervous of his father's presence. Nana suggested it would be better if he assisted Ramu. That's how Malhar started assisting Ramu."
Confirming Malhar's resolve to assist him Ram Gopal Varma says, "That's right. Nana's son is assisting me in the direction department of my film on the 26/11 attacks."
Malhar adds: "I think this is the best way to learn filmmaking. As for acting, I don't know what the future holds for me. At the moment, I want to learn every aspect of filmmaking from direction to editing."