'It's a good thing when your first film is not a hit. The important thing is to sustain.'
'I've been lucky to work with Shoojit Sircar, Nitish Tiwari, Sooraj Barjatya...'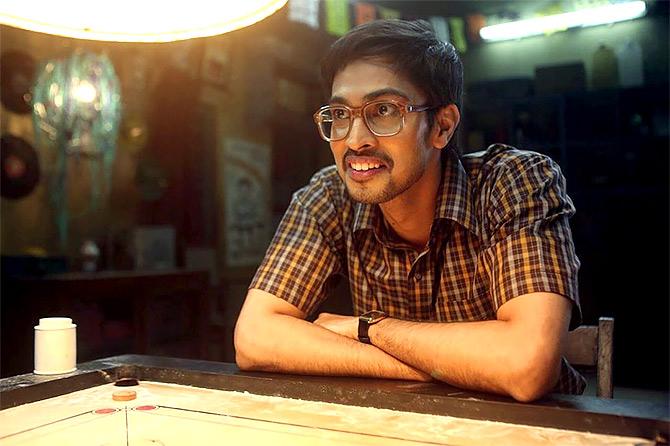 Nitesh Tiwari's Chhichhore received a lot of praise when it released to full houses.
Besides Sushant Singh Rajput and Shraddha Kapoor, the film features an ensemble cast, who have applauded for their work.
Among them is Tushar Pandey, who finds special mention in our review.
He plays a geeky, studious geeky student, called 'Mummy' by his college mates.
"It's very difficult (to make it in Bollywood) if you're an outsider. But if you have that skill set, you will move forward," Tushar tells Rediff.com Contributor Mohnish Singh.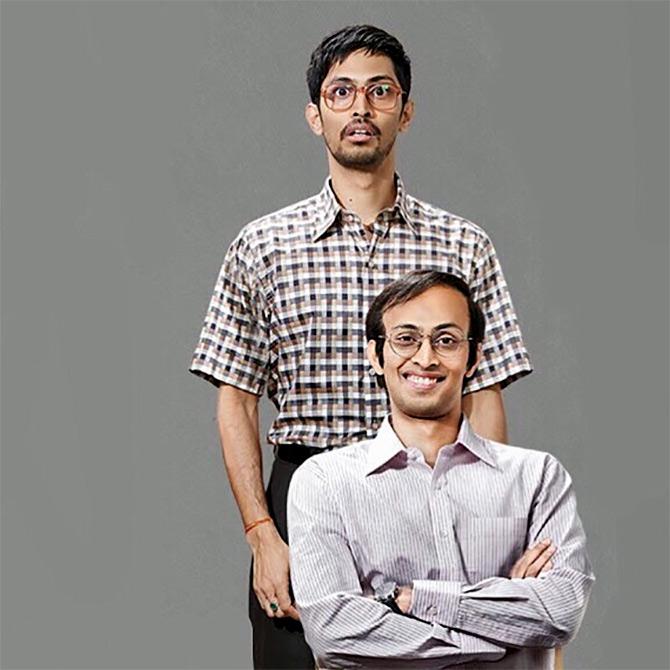 Tushar has worked in films like Phantom, PINK and Hum Chaar but it is Chhichhore that has put him on the Bollywood map.
The appreciation coming his way is way beyond his expectations, and he talks about it here.
Messages, praising his performance in the movie, have been pouring in from all across the world.
But two among them have really touched his heart.
He talks about them here.
Tushar has been a huge fan of filmmaker Nitesh Tiwari, who has made films like Chillar Party and Dangal.
So when he was asked to test for a role in his next film, the actor was overjoyed.
Tushar was in Sikkim when he learnt that he had bagged the role.
The team needed him in Mumbai immediately for the look test, and it was up to Tushar to make sure he reached Mumbai on time.
Here's how he did it.
Tushar started performing young, and got admission in a Delhi college through the Drama quota.
He joined National School of Drama next but wanted to train even more.
So he got a scholarship to go the London School of Performing Arts.
When he returned to India, work did not flow in easily.
Tushar went through his share of struggle, and he's grateful for it. It taught him quite a lot, and he shares it here.
Tushar has no qualms of working in multi-starrers, as long as his character gets a moment to shine.
What kinds of role is he definitely going to say no to?
Watch the video to find out.
Making a mark in Bollywood without anybody's support is challenging for aspiring actors.
But Tushar feels that if one has the required skill set, it is not difficult to get work.
Tushar is a left-handed person in real life but in Chhichhore, he plays carom -- quite well! -- with his right hand.
How did he prepare for that?