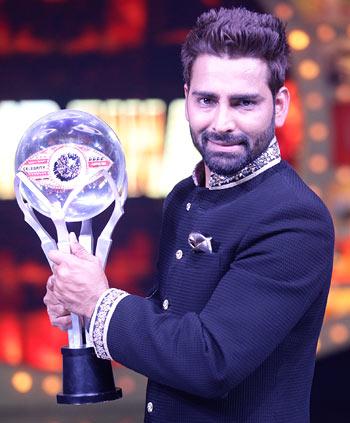 Manveer Gurjar has won the 10th season of reality show Bigg Boss.
The 29-year-old gym enthusiast, who owns a diary farm, beat Bani to get the coveted prize of Rs 40 lakh.
His BFF Manu was the first to leave the show. Manoj 'Manu' Punjabi accepted a prize of Rs 10 lakh to walk out of the show.
Lopamudra Raut was the third runner-up.
Manveer and Bani interestingly had a close fight, when we asked you, dear reader, to predict the winner. Click here for the results!
Bigg Boss 10 saw its share of drama, fun and entertainment through its 105 days.
Do read our extensive coverage: All the Bigg Boss 10 action!