Manisha Koirala is traveling in her native Nepal.
Check out the beautiful pictures and the beautiful captions to each picture.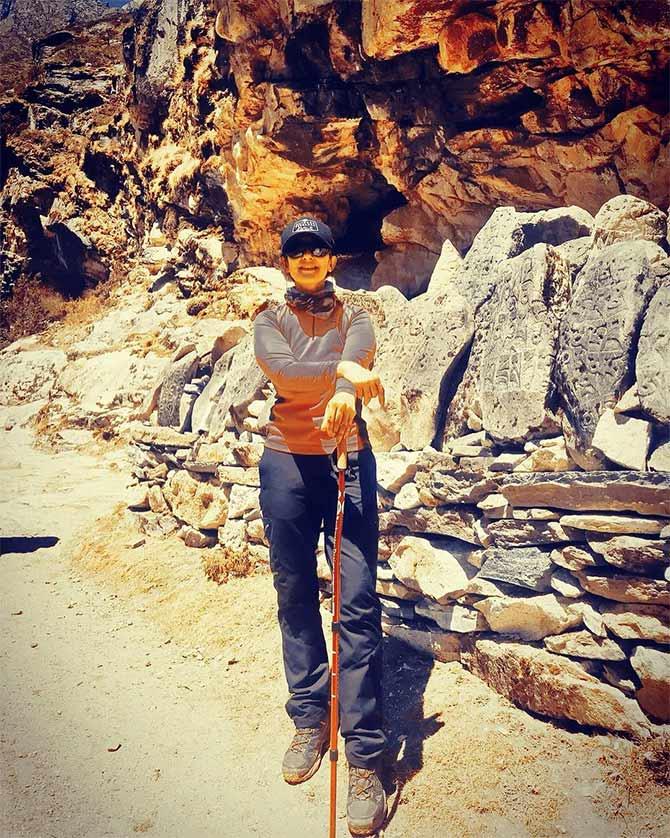 Manisha chants Om Mani Padme Hum.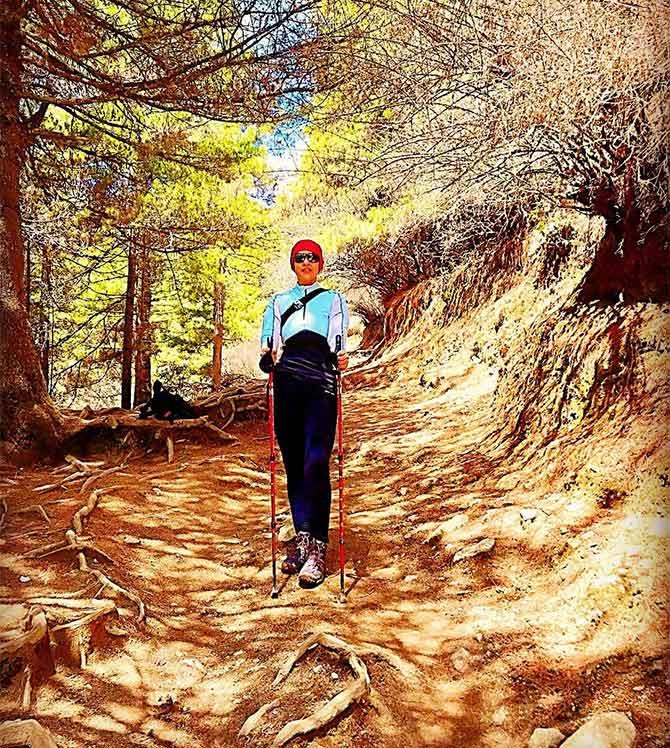 In the pinewoods of Namche, Manisha notes, 'On the way to #namche through the pinewood forest.. one of my fav walking areas..'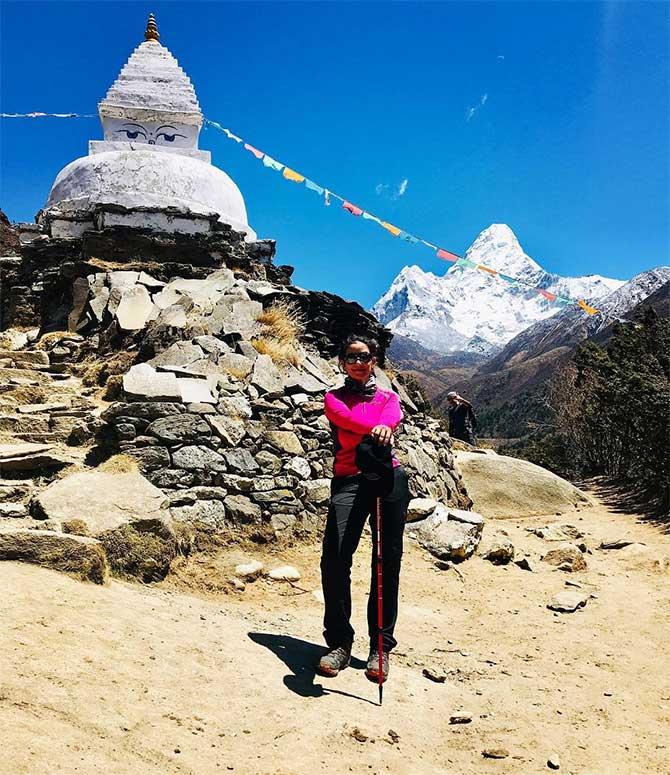 A stupa she visited: 'All knowing eyes']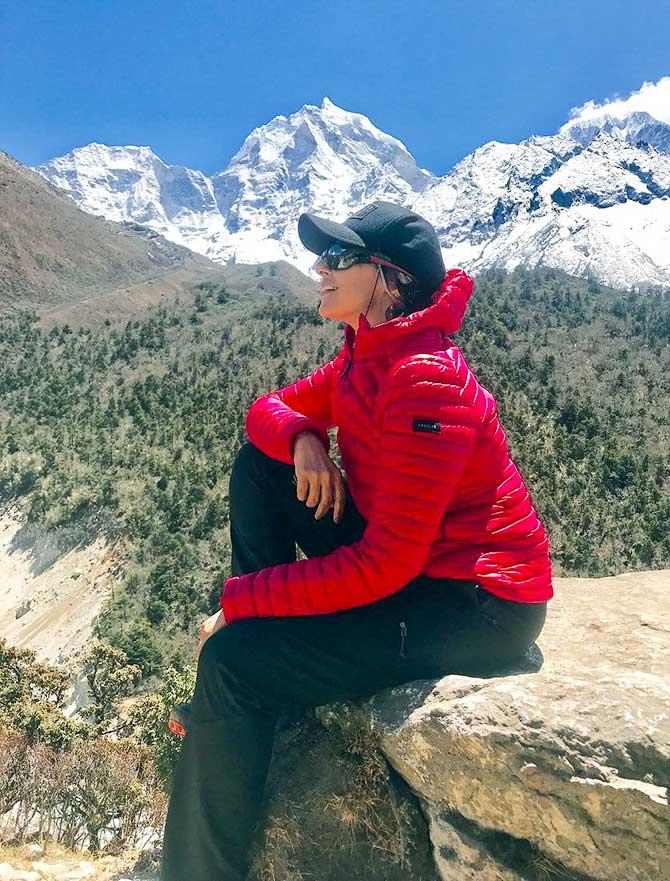 'Nature at its best', says the actress.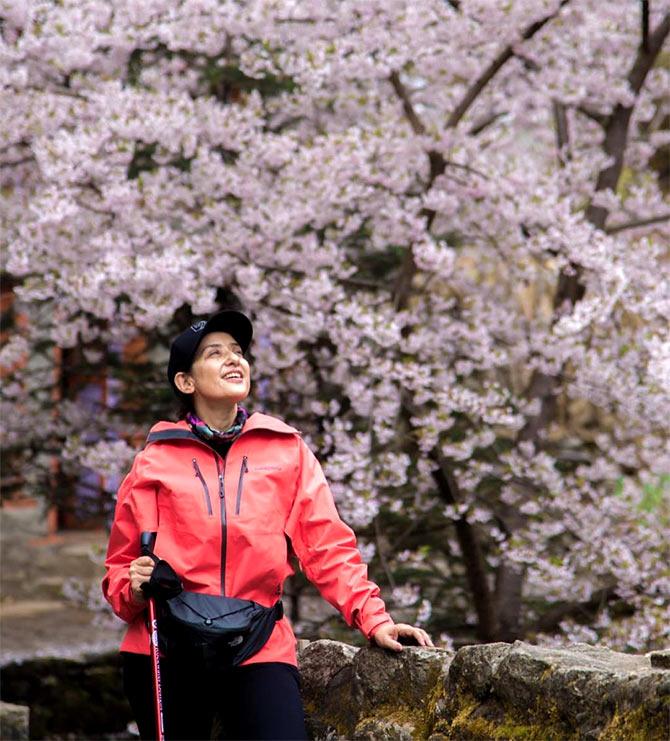 The most 'Spectacular' picture. Indeed.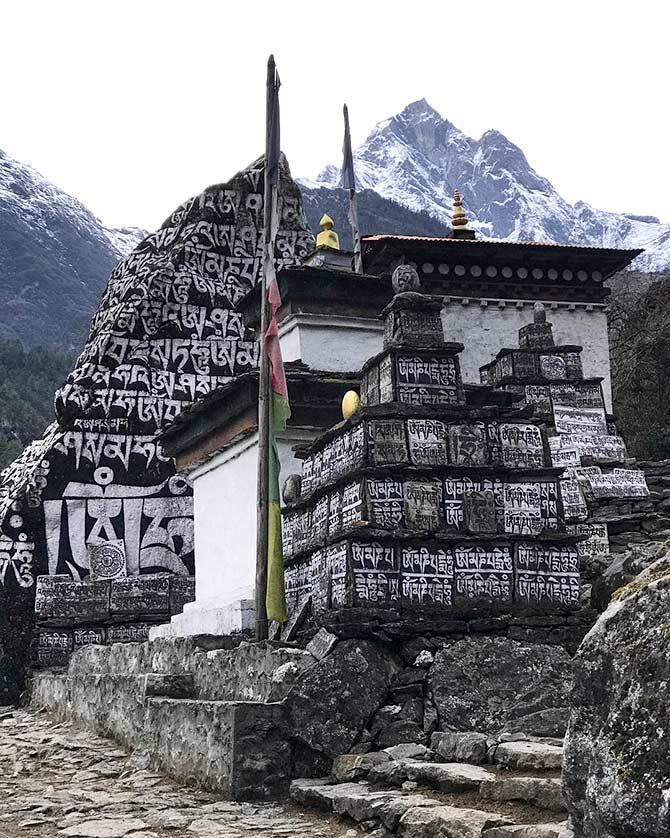 'Some journeys are worth stepping out of ones's comfort zone', says Manisha.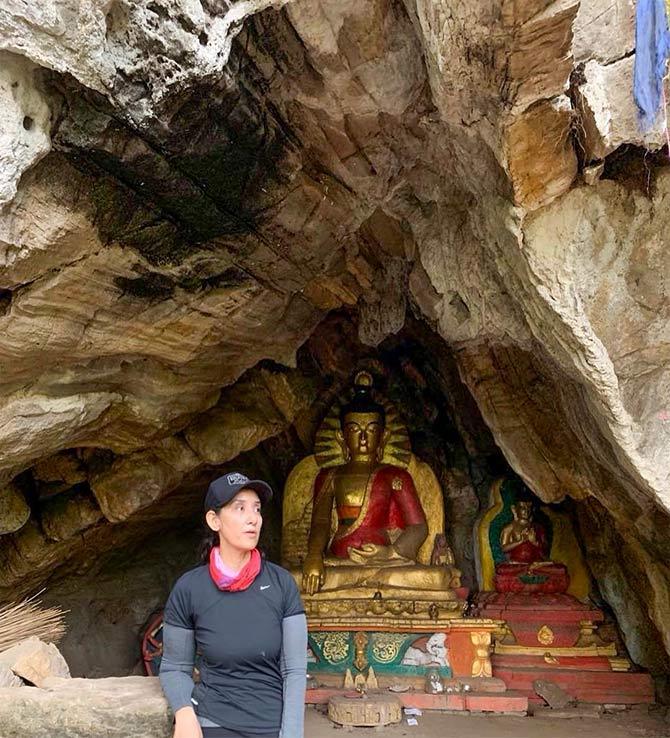 'And today.. it was #nagarjunforest #kathmandu found a lovely place for prayers in the middle of forest..'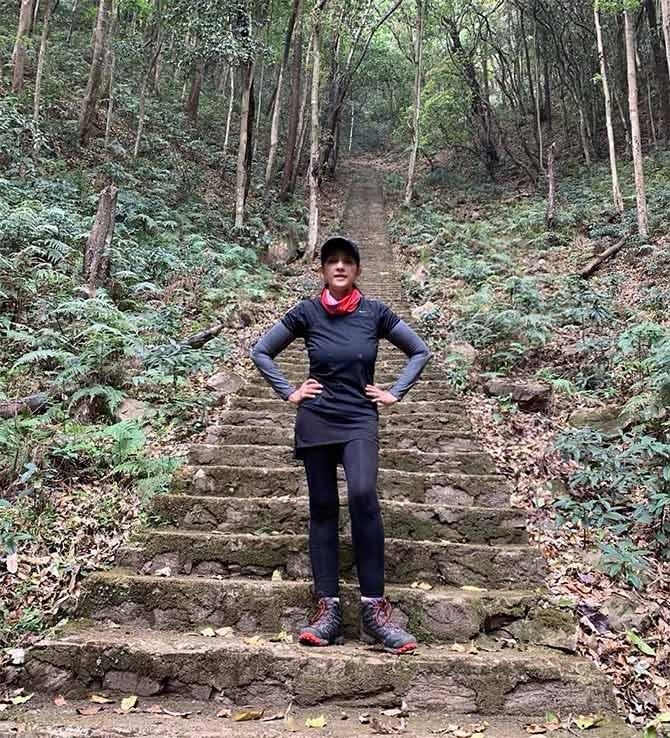 More pix from the Nagarjuna forest.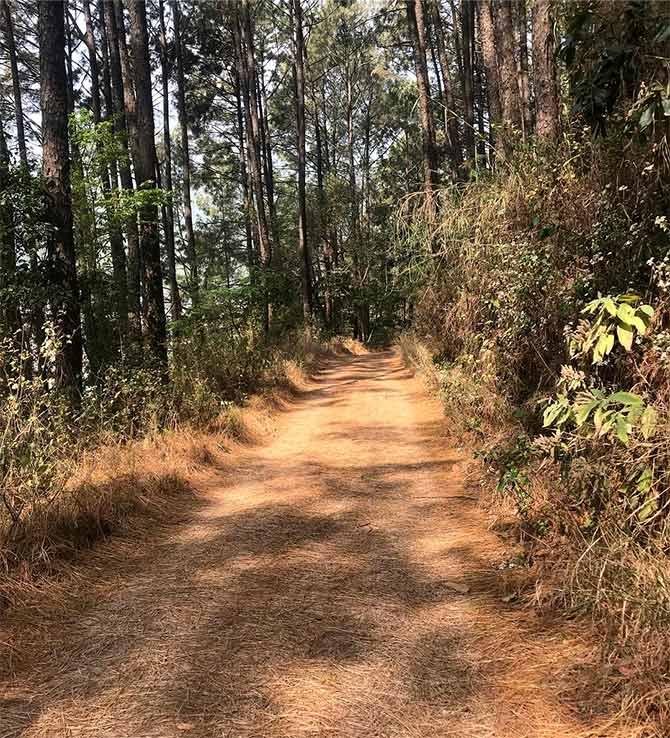 The clean pathway.
Photographs: Kind courtesy Manisha Koirala/Instagram