'Both Vidya Balan and Kangana Ranaut are very talented actresses.'
'But while one brings positivity and sunshine on the sets, the other brings gloom and anxiety whenever she appears.'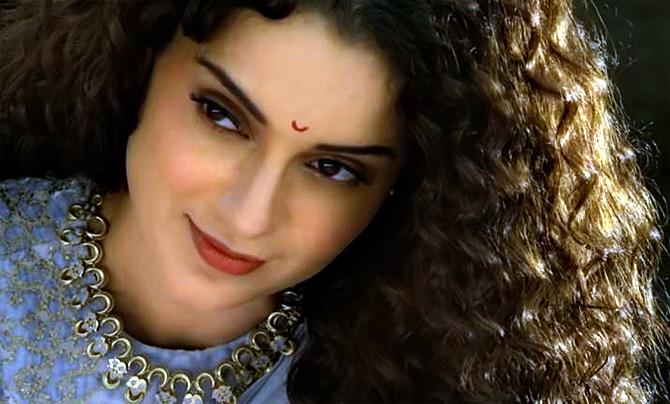 Waheeda Rehman has praised Kangana Ranaut for her performance in Manikarnika: The Queen of Jhansi.
'I am highly impressed by Kangana's performance and direction in Manikarnika. She looks absolutely fabulous and beautiful. I am really happy and proud of her. God bless her and wishing her all the best,' Rehman said in a statement.
The legendary actress was shown the film on Wednesday evening at a special screening, along with other stars.
Asha Parekh, who was also present at the screening, lauded Ranaut as well.
"I really liked it, she has done a great job and worked really hard. I hope the film runs for a very long time... She indeed looks like the Rani of Jhansi in the film," Parekh said.
The film has mired into a controversy over the direction credits between Krish and Ranaut.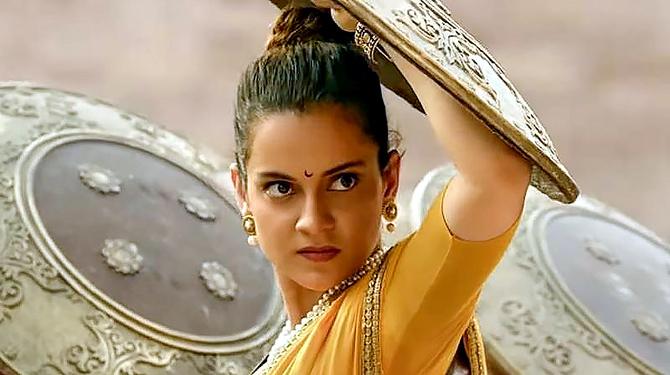 While Kangana is holidaying in Germany, her sister Rangoli Chandel has taken off on Krish, accusing him of trying to make mileage of the film.
She tweeted a conversation between Kangana and Vijendra Prasad, the film's writer, to asset that Kangana 'fought for his credit' and even 'begged him to be a part of the team'.
"I could say the same about Rangoli," Krish tells Subhash K Jha. "Isn't she trying to make mileage of the film? I don't need this kind of publicity nor do I need an endorsement of my abilities from either Kangana or her sister."
Manikarnika is my ninth film. I have made lavish costume dramas in the past and I will make them again. But I am curious to know who will work with Kangana after the kind of reputation she has acquired for undermining the director and taking over a project."
Krish says he is done with claims on how much of the film he has shot.
"Kangana's sister decided Kangana has shot 70 percent of Manikarnika. Just how she came to that percentage I don't know. She simply picked '70' and took off from there. The entire team knows how much of the film I have shot."
"If she continues making these claims, I will have to send her copies of my earlier films. I am not a novice to film-making."
Krish compares his experience of working with Kangana to Vidya Balan who starred in his biopic, NTR: Mahanayakudu.
"Both are very talented Bollywood actresses. But while one brings positivity and sunshine on the sets, the other brings gloom and anxiety whenever she appears," the director says.
Cinematographer Gnana Shekar has been accused of abandoning Manikarnika for another project, but he clarifies: "As far as I was concerned, I completed all my work before I moved on to another commitment. Only some patchwork remained. After that, what she (Kangana) did and whom she shot with I have no idea."
Atul Kulkarni, who had a major role in the film until it was substantially reduced, did not want to comment, saying, "Our director Krish has spoken about it. I won't like to talk about it."
Additional inputs: PTI