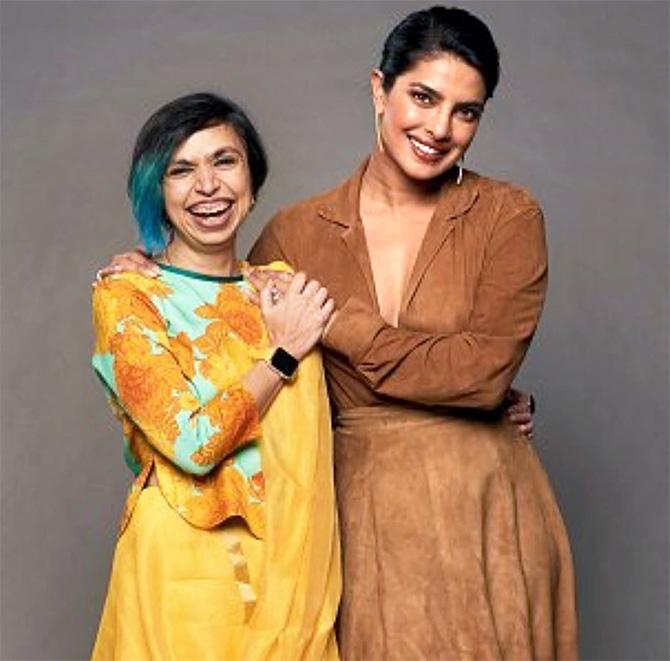 Shonali Bose's film The Sky Is Pink will premiere at the Toronto International Film Festival on September 13, a date that holds special importance in her life.
It's the day her son Ishan passed away.
"He has blessed this film from day 1 and my 'mother heart' is in this film. So this is not a coincidence," she tells Subhash K Jha.
The Sky Is Pink is the true story of a couple coping with the tragedy of losing their daughter.
Was the process of making this film traumatic or cathartic for Shonali?
"Neither," she answers. "It was the opposite of traumatic, and catharsis only happens for artists when they deal with pain through art. I spent the first year since Ishan's death focusing on what I call 'grief work'. I embraced my pain and in doing so, transcended it. Writing and directing this was filled with light and love for me. Not pain."
Starring Priyanka Chopra, Farhan Akhtar and Zaira Wasim, The Sky Is Pink will release on October 11.