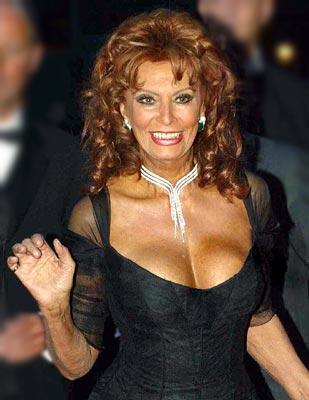 For the few who don't have an answer to the question, 'Who is Sophia Loren?', try this: Born on September 20, 1934, she is possibly the world's most famous Italian actress.
From working as an extra in Quo Vadis (1951) to becoming leading lady of Aida(1953), to winning a Best Actress Oscar for Two Women (1960) -- she did it all, starring in some of Hollywood's biggest films, with some of the world's most famous actors. She was also the first Academy Award winner to win for playing a character that spoke predominantly in a foreign language.
Why is she in the news now? Because not many women would dare pose for the famous Pirelli calendar a little before their 72nd birthday.
Loren has always managed to look stunning, defying age like few others in the business of glamour. But still, revealing outfits at 71 call for a tremendous amount of courage, not to mention a body that still holds the capacity to excite.
Going by initial reports, Loren -- who many Hollywood hunks in her time lusted after -- looks pretty good. She has had a lot of offers to pose revealingly in the past, of course, and she has always refused. Which only makes the Pirelli shoot more interesting. Apparently, the actress agreed only because of the reputation enjoyed by the 40-year old calendar.
The 2007 calendar will also feature Spanish actress Penelope Cruz, American actress Hilary Swank and Australian actress Naomi Watts. The highlight, of course, will be Loren. After all, this is the woman who once said, 'You have to be born a sex symbol. You don't become one.'
Photograph: Getty Images