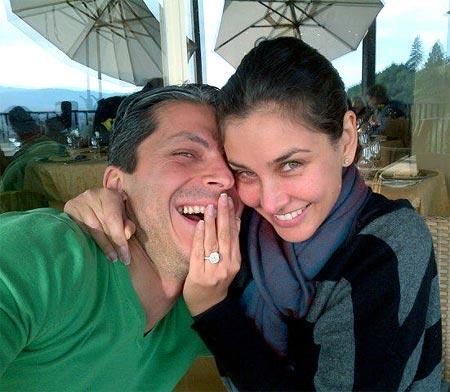 Lisa Ray got engaged to her boyfriend Jason Dehni, and shared her happiness on Twitter.

Dehni, vice president of Scotiabank Group, proposed to the model-actress in California's Napa Valley.

Dehni tweeted, 'Went to Napa Valley, God's country, looking for my angel @Lisaraniray. Found her and brought her back an engaged woman.'

In 2009, Lisa was diagnosed with multiple myeloma, a rare kind of cancer of the white blood cells.

A year later, she announced she was cancer-free following a stem cell transplant.

Lisa started her Hindi film career with Kasoor in 2004, and later got rave reviews for her performance in Deepa Mehta's Water.
Congratulate the happy couple right here!