The top posts on social media from your favourite Bollywood celebrities: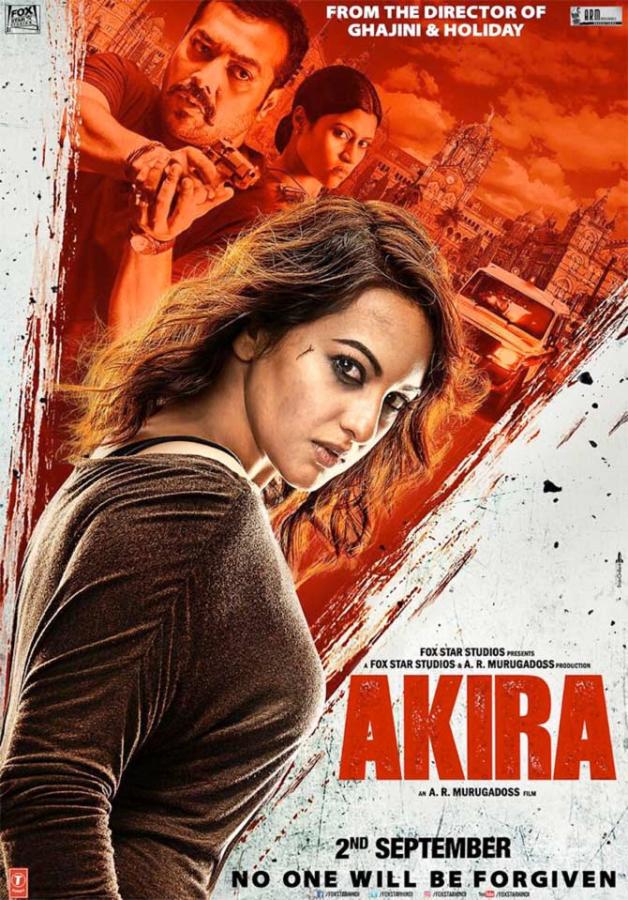 The first poster of AR Murugadoss's film Akira has been released. The trailer will be out on July 4.
Sonakshi Sinha shared the poster, above, and wrote: 'She will fight back. No one will be forgiven! Here's the 1st poster of #Akira.'
The film, which is a remake of Tamil film Mouna Guru, also features Konkona Sen Sharma, Amit Sadh and Anurag Kashyap. It will release on September 2.
***
Shah Rukh: Thank you for 24 years of loving
Shah Rukh Khan, who has completed 24 years in Bollywood, took to Twitter to thank his fans and share his life lessons.
'Thank u for 24 years of living and loving. 24 years of having learnt life from 24 beautiful imaginary women. List and lessons to follow… 1. TINA. There is nothing abnormal 2. GENA :Give everyone, not accumulate 3. FAGUN : Fall and get up nonetheless. 4. MINA mediocrity is not acceptable 5. DHUN Don't have unnecessary negativity. 6. RHEA Respect 'HER' everywhere always,' Shah Rukh wrote in a series of tweets.
'7. DIPA Director is pilot always 8. CHITRA Compete hard,in true rightful ardor 9. EASHA Eventually all sadness heals accordingly. 10. CAROL. Children are raised On Love 11. ITI. Imagine the impossible 12. TYRA. Take your Risks audaciously 13. SKY. Smoking kills you. 14. LYRA. Laugh your regrets away 15. TIA. Take India ahead 16. SWATI. Superheroes wear acutely tight innerwear,' he added.
'17. FIDA. Family is dependable always 18. AMNA. Art matters, not artist 19. ANITA. Assume not imbeciles take advice. 20. MIRA. Mommy is right always 21. Akira. A King inspires righteous aims 22.ASMA Always smell 'manlike' agreeable,. 23. NAINA Nature always instills naked awesomeness 24. LAILA. Life abounds in loving all. Once again thank you for the years and happiness,' Khan signed off.
***
Deepika looks gorgeous in the new still from xXx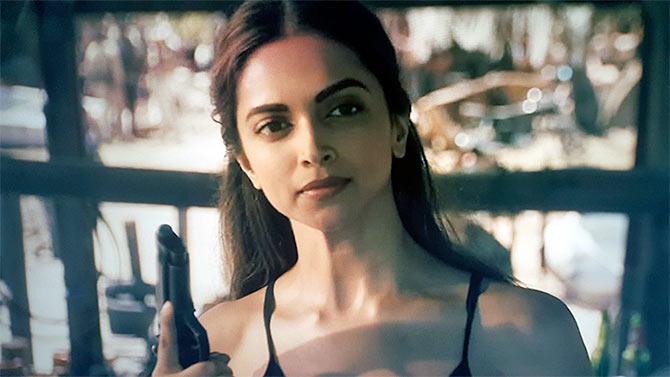 Director DJ Caruso turned to Twitter to share a new still from Vin Diesel and Deepika Padukone starrer xXx: The Return of Xander Cage.
'Go ahead make her day... Editing room shot. @deepikapadukone #xxx #xandercagereturns,' he tweeted.
The film will release on January 20.
***
Farah Khan shoots with Khali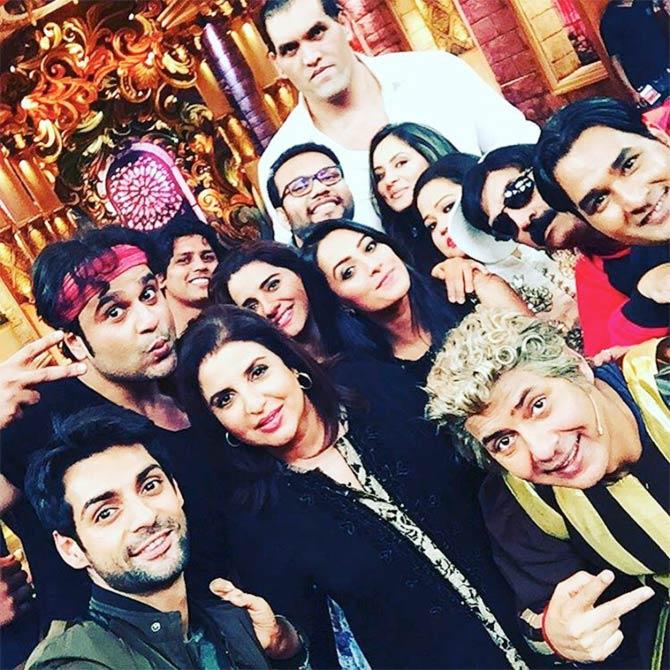 Farah Khan and Dalip Singh Rana aka The Great Khali recently shot for an episode of TV show Comedy Nights Bachao.
Farah shared a picture from the sets and wrote: 'With the super talented n uber funny cast of #comedynightsbachao ... That is Khali behind if ur wondering!'
***
Pooja Bhatt: My copyright has been violated on Cabaret
Filmmaker Pooja Bhatt took to Twitter to explain the delay in the release of her upcoming production Cabaret.
In a series of tweets, Pooja wrote: 'Much speculation about the release of @cabaretthefilm & rightly so. Truth is my copyright has been violated on the film & we are fixing that. ALL my films get a dignified release. Will not permit @CabaretTheFilm to debut unless ALL players put their supposed clout & might behind it.'
'To speak with silence when we should protest is what makes cowards out of men.Time yet again to stand up for our rights & claim what is fair. On that note, have a magical day! You will, if you find your voice and stand up for yourself. Thats the only magic one needs on most days!' she added.
Directed by Kaustav Narayan Niyogi, the film stars Richa Chadda, Gulshan Devaiah and S Sreesanth.
***
Irrfan Khan gets ready for Madaari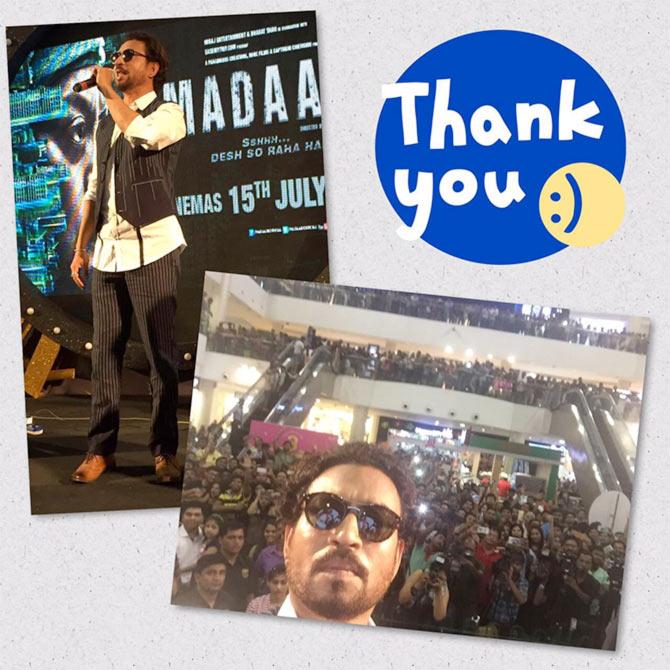 After Hollywood thriller Inferno, Irrfan Khan has started promotions for his next Hindi film Madaari.
He posted a collage of pictures, above, and wrote: 'The #Crowd, the #People, The Reason: For @madaariofficial ...Thank you each and everyone for attending!'
Directed by Nishikant Kamat, the film also stars Vishesh Bansal and Jimmy Sheirgill. It releases on July 15.
***
When Arbaaz spotted a Dabangg number plate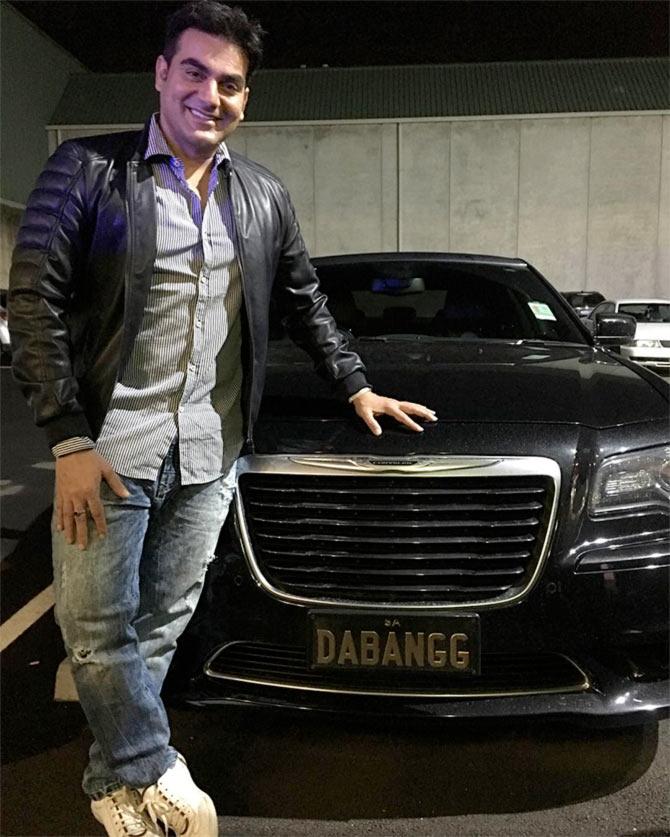 Arbaaz Khan, who is holidaying in Australia, recently came across a unique number license plate.
'Saw this Dabangg number plate in Adelaide,' he wrote with the picture, above.
***
Here's what Ileana D'Cruz is up to
Ileana D'Cruz is currently vacationing with her boyfriend Andrew Kneebone in Fiji.
She posted this picture and captioned it, 'Beach hair - don't bloody care!!! #islandgirl #beachybloodyhair #ourpieceofheaven #sunsandsea #beachbum Photo credit: @andrewkneebonephotography.'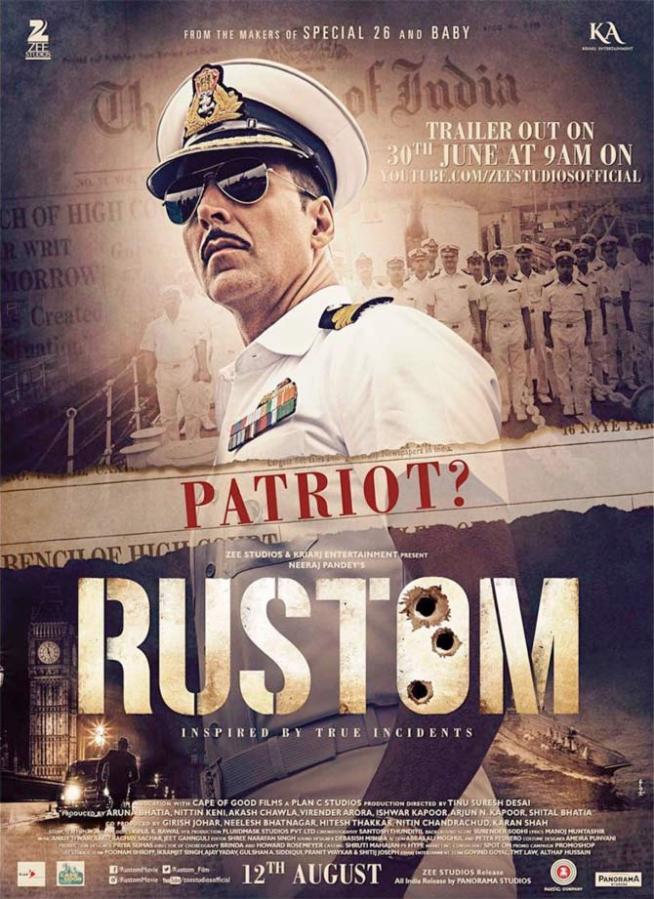 Meanwhile, she shared the latest poster of her upcoming film Rustom, with Akshay Kumar.
'Patriot?? Find out on 30th June at 9am coz that's when the trailer is out!! #Rustom #cannotwait,' she wrote.
Rustom will release on August 12.