The top posts on social media from your favourite Bollywood celebrities: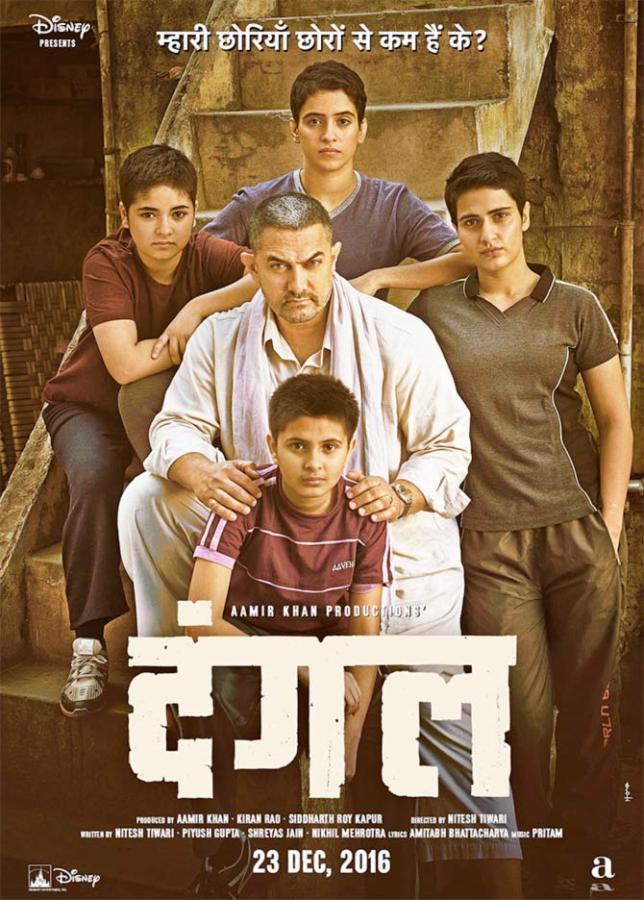 Aamir Khan turned to Twitter to share a poster of his upcoming film, Dangal.
The 50-year-old actor tweeted: 'Mhaari chhoriyaan chhoron se kum hain ke?'
Anurag Kashyap praised it and wrote: 'This poster tells a very strong story by itself.'
Directed by Nitesh Tiwari, the film is based on Mahavir Singh Phogat. It also stars Sakshi Tanwar, Fatima Sana Shaikh and Sanya Malhotra.
***
Sneak peek into Shah Rukh Khan's latest photo shoot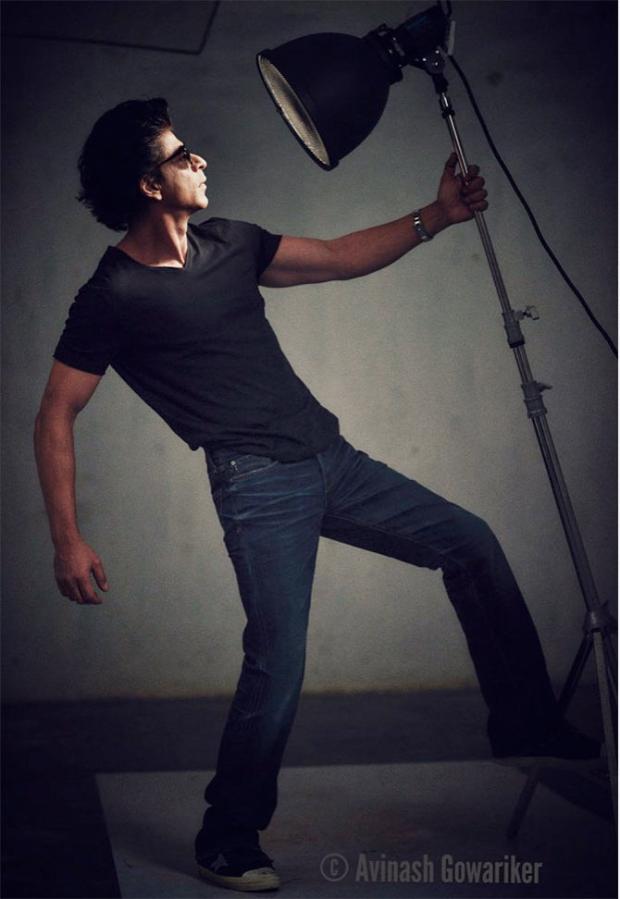 Shah Rukh Khan recently shot with photographer Avinash Gowariker.
'Awesum shoot with @avigowariker do the pose, hold the light next time gimme the camera 2 so u can b lazy while I work,' Khan tweeted.
After the shoot, he visited fashion designer Manish Malhotra's house.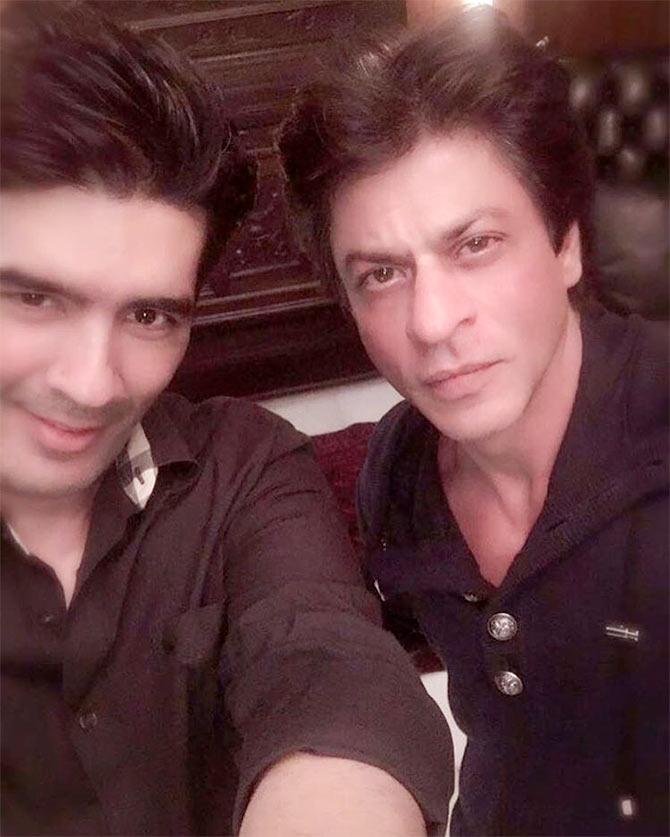 '#Dinner #athome #Fun #conversations with the #bestest #most Incredible @iamsrk,' Manish captioned this picture.
***
Ileana D'Cruz flaunts her tan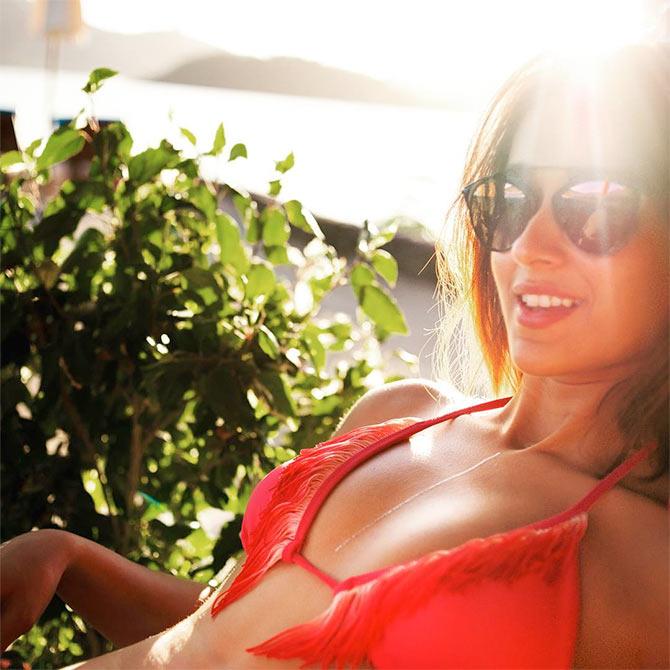 Rustom actress Ileana D'Cruz continues to share her holiday pictures with fans online.
'The beginnings of an awesome tan. Photo credit: my lovely @andrewkneebonephotography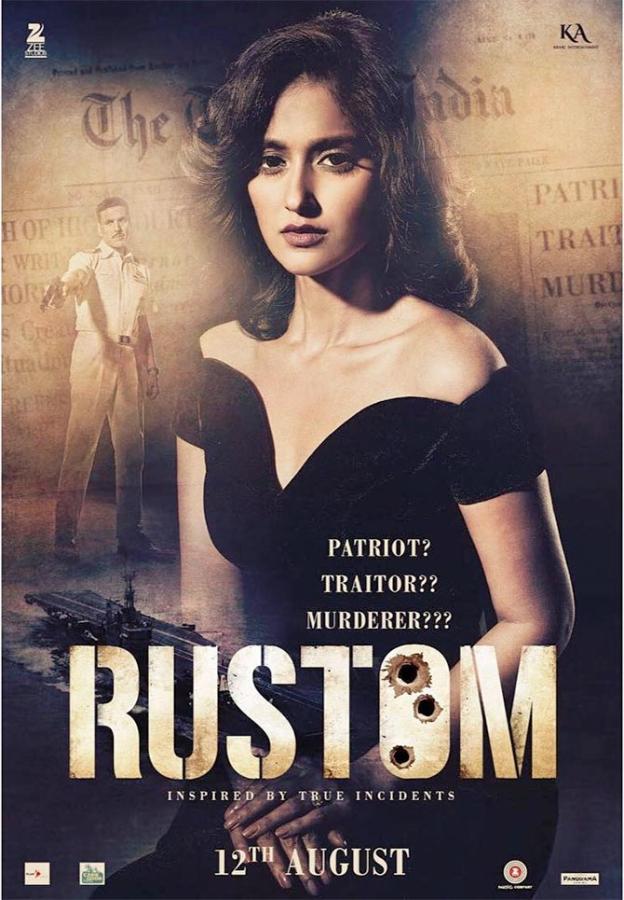 She posted the latest poster of Rustom and added: 'Cynthia Pavri. The love of Rustom's life. They had the perfect love story. Or had they???'
The film, which is based on the real life incident of Naval Officer K M Nanavati, also stars Akshay Kumar, Arjan Bajwa and Esha Gupta.
***
Farah Khan escapes explosion at New York's Central Park
A 19-year-old tourist was injured by a blast from a homemade firework in New York's Central Park on Sunday.
Farah Khan was there with her kids when the explosion happened. 'Oh god can't believe v were IN Central Park whn the explosion happened!!' she tweeted.
Click here to see Farah Khan's travel diaries!
***
'You are neither Muslim nor a human being for killing innocents'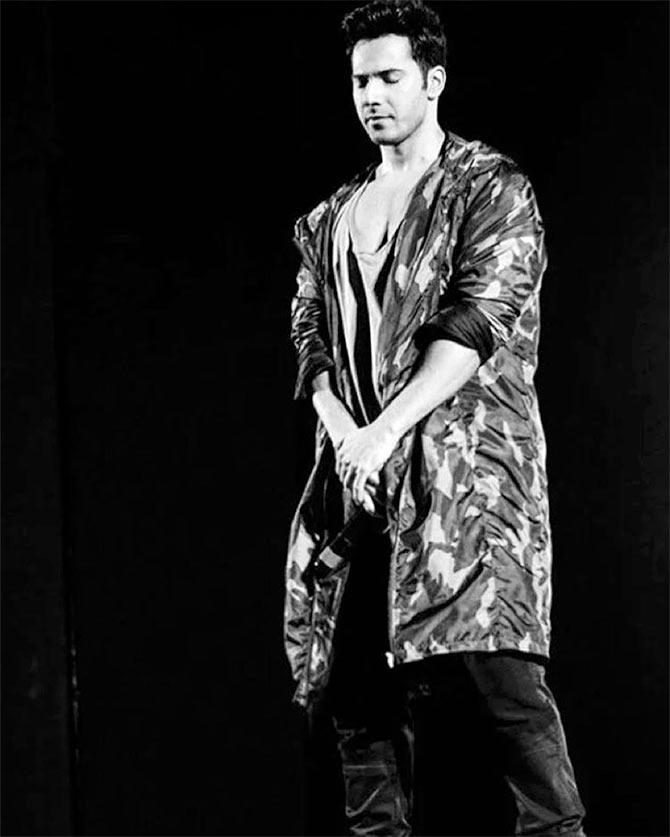 Several Bollywood celebrities took to social media to condemn the Dhaka attack and pay respect to the victims:
Varun Dhawan: The last couple of days have been tuff. The entire world has been hit with multiple terror Attacks. Istanbul, Dhaka and now Baghdad were target in the holy month of Ramadan. This goes to show that people who do these things don't follow religion. They use religion for their business. I appeal that people should not get fooled into thinking they are doing gods work by supporting this. Pray for the souls departed. I hope the new generation will change all this and not fall for these evil antics.
Salim Khan: Dhaka -The people involved with these acts at regular intervals all over the world call themselves Muslims. To be a Muslim one has to follow the Prophet and Quran. I dont know what these people are following but they are not following Islam at all. If they are muslims for any reason I am not.The Prophet said "killing one innocent human was equivalent to killing the humanity". On this eid let us pledge that our prayers will be incomplete without condemning the senseless cowardly killing.
Huma Qureshi: You are neither Muslim nor a human being for killing innocents .. no religion or holy book or humanity allows this!!
Randeep Hooda: #DhakaAttack #BaghdadAttack #istambulattack..what is going on..why are these lives not important like #OrlandoShooting or #parisattack ????
***
Asin goes paragliding in Italy!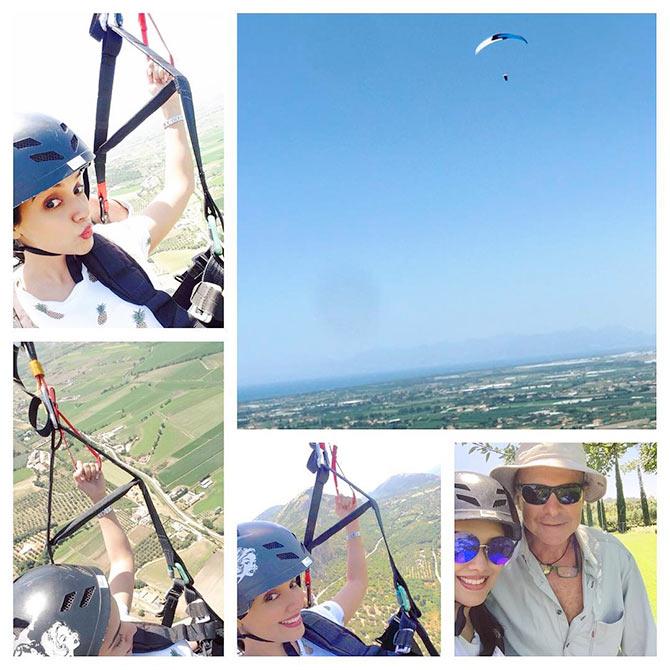 Asin Thottumkal, who has been holidaying with husband Rahul Sharma in Italy, recently went paragliding.
She posted a collage of pictures, above, and wrote: 'Grazie Raimondo for teaching me the ropes (quite literally)! #Paragliding #Italy #Summer2016 #flylikeabirdieinthesky #flywithonehandselfiewiththeother #multitask.'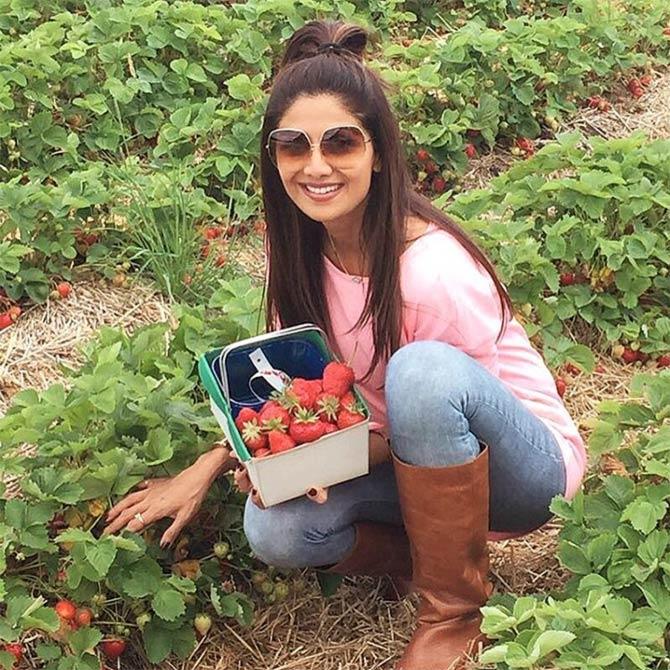 Meanwhile, Shilpa Shetty visited a farm in London.
'Life's simple pleasures #londondiaries #strawberryfields #strawberrypicking #fresh #organic #lovelife,' she wrote on Instagram.
***
Gauri Khan catches up with Karan Johar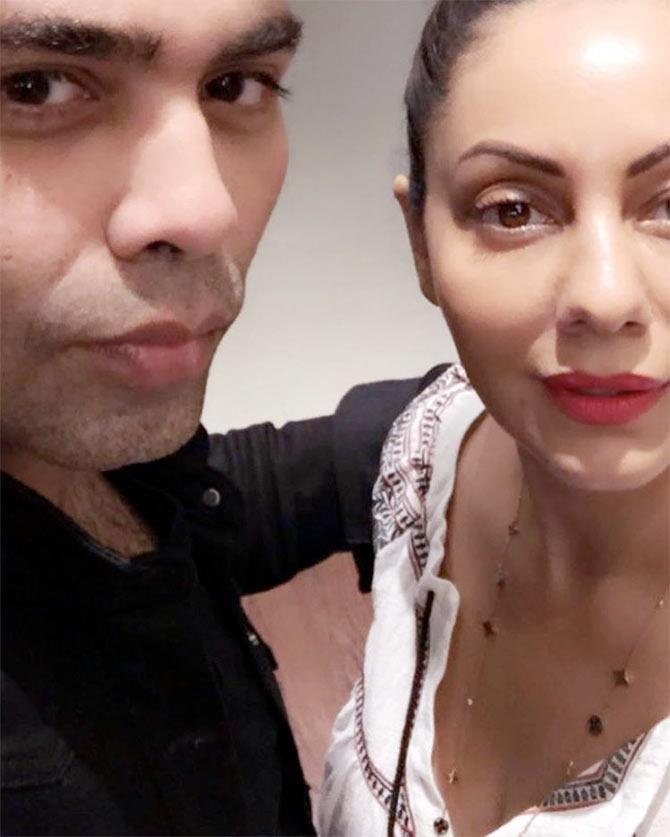 Shah Rukh Khan's wife Gauri recently caught up with Karan Johar.
She praised the teaser of his latest film Ae Dil Hai Mushkil and wrote: 'Just saw the teaser of Ae Dil hai Mushkil ...congratulations Karan very impressive and melodious.'
Starring Aishwarya Rai Bachchan, Ranbir Kapoor and Anushka Sharma, the film is scheduled to release on October 28.
***
Lara Dutta attends Beyonce's concert in London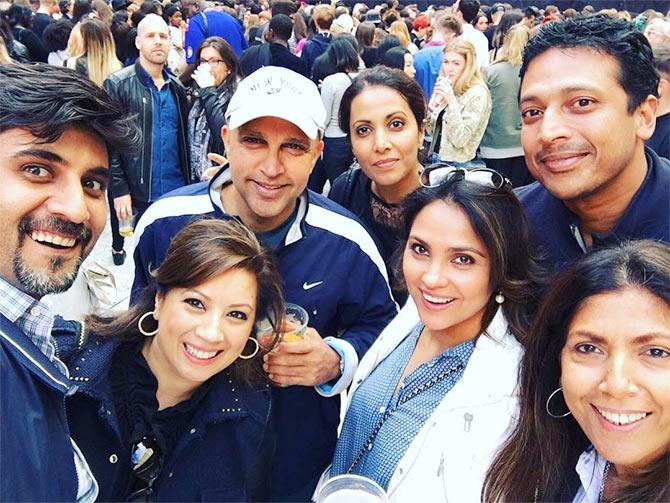 Lara Dutta and her husband Mahesh Bhupathi attended Beyonce's second show at Wembley Stadium on Sunday night.
'#aboutlastnight Team Beyoncé at Wembley,' Lara wrote on Instagram.