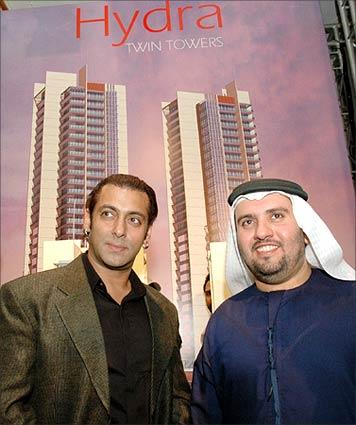 Salman Khan decided to take a break from his movies and television show, and jet down to Dubai where he was invited to launch the Hydra Twin Towers project at Jumeirah Village.
After doing the honours, the actor then posed with Dr Sulaiman Al Fahim, CEO of Hydra Properties.
Well, that's what we call all in a day's work!
Photograph: Snaps India/ Mohammed Shamsuddin