Karisma Kapoor's daughter Samaira turned 14 on March 11, her son Kiaan Raj Kapoor turned 9 the next day, March 12.
Karisma hosted a birthday party at Otter's Club in Bandra, north west Mumbai, on Tuesday, March 12.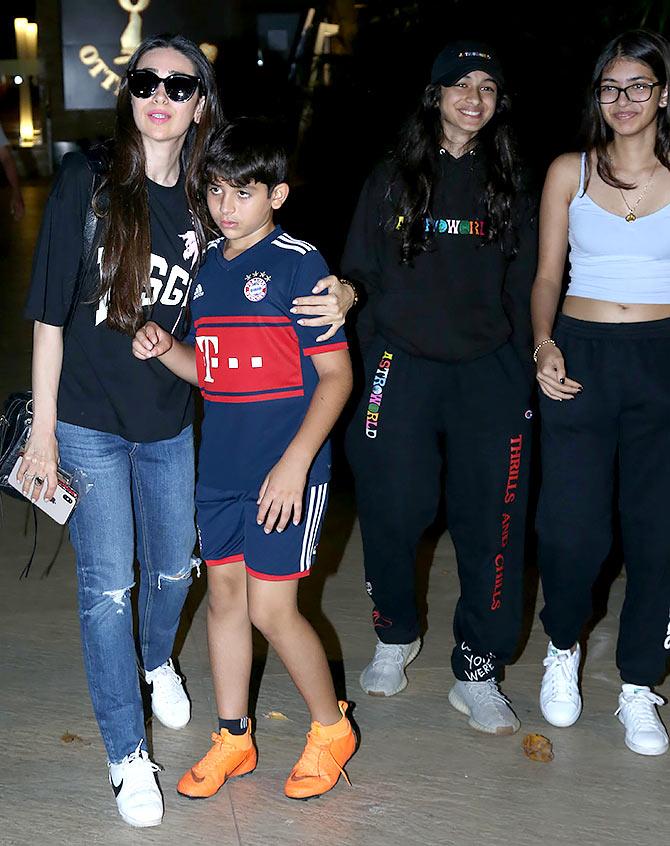 Karisma Kapoor with her son Kiaan Raj and daughter Samaira, extreme right.
Earlier in the day, Karima posted a picture and wished her son Kiaan 'Happy birthday my Jaan ! #birthdayboy #birthdaywishes #happybirthday #mylife #myworld #myboy'
Little Kiaan appears to be a fan of the Bayern Munich football club and its star striker, Polish Captain Robert Lewandowski. We like :)))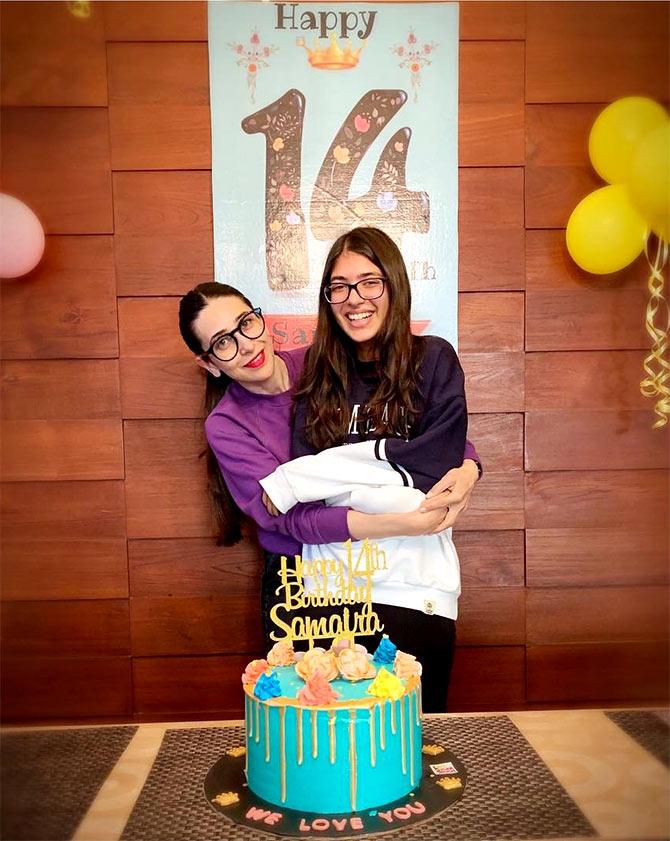 On her daughter's birthday, Karisma posted this picture and wrote 'Happy birthday to my precious baby girl #birthdaygirl #mylife #myworld #happybirthday'.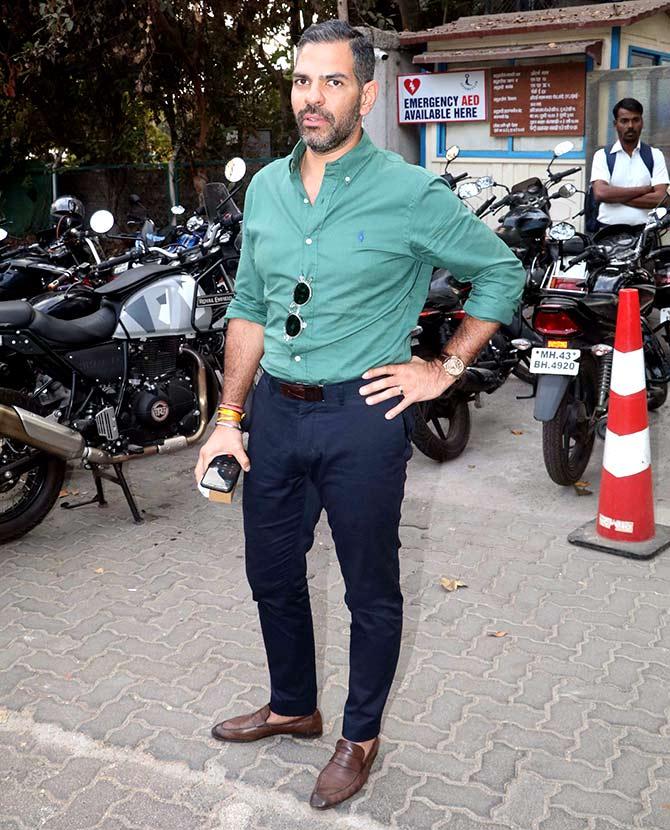 Business tycoon Sunjay Kapur, Samaira and Kiaan's father.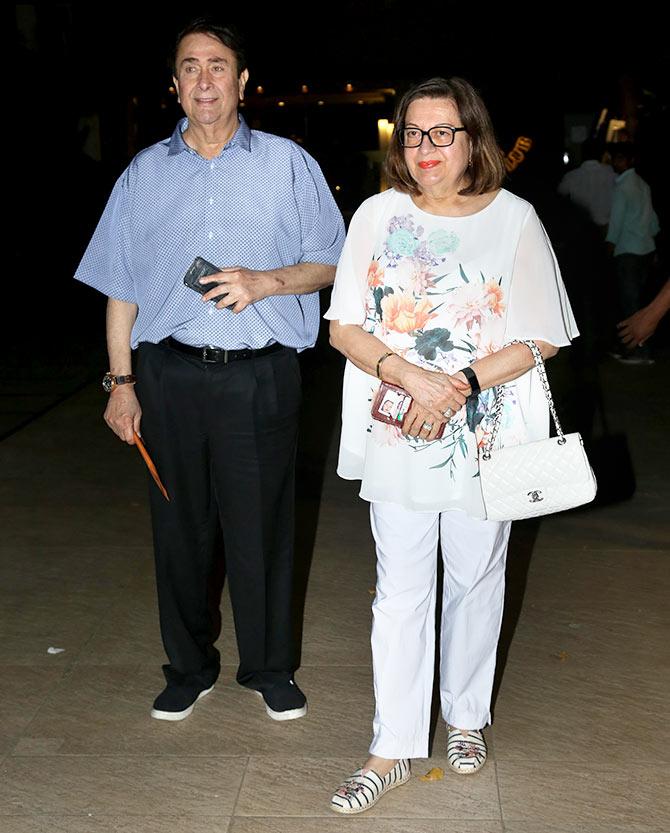 Babita and Randhir Kapoor, Samaira and Kiaan's maternal grandparents.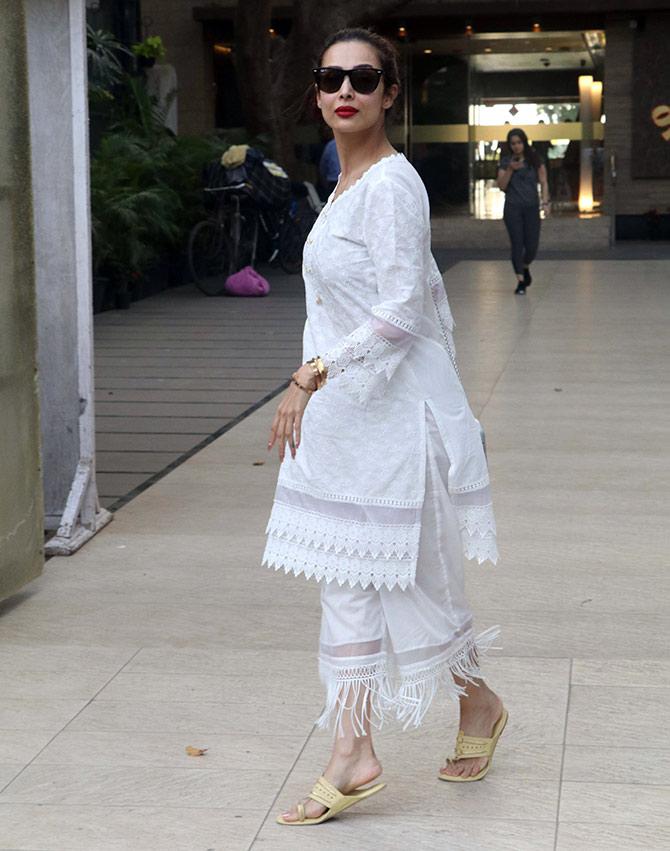 Malaika Arora.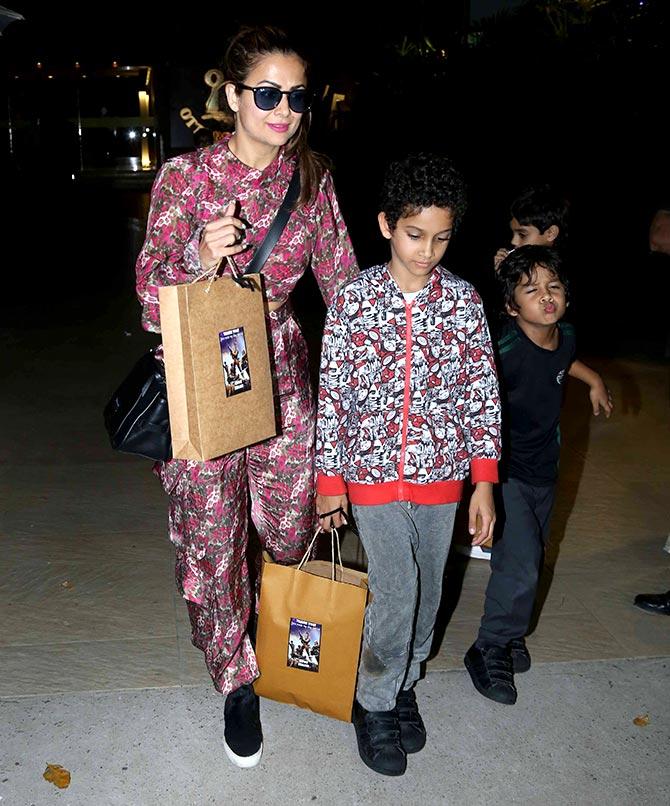 Amrita Arora with her sons Rayaan and Azaan Ladak.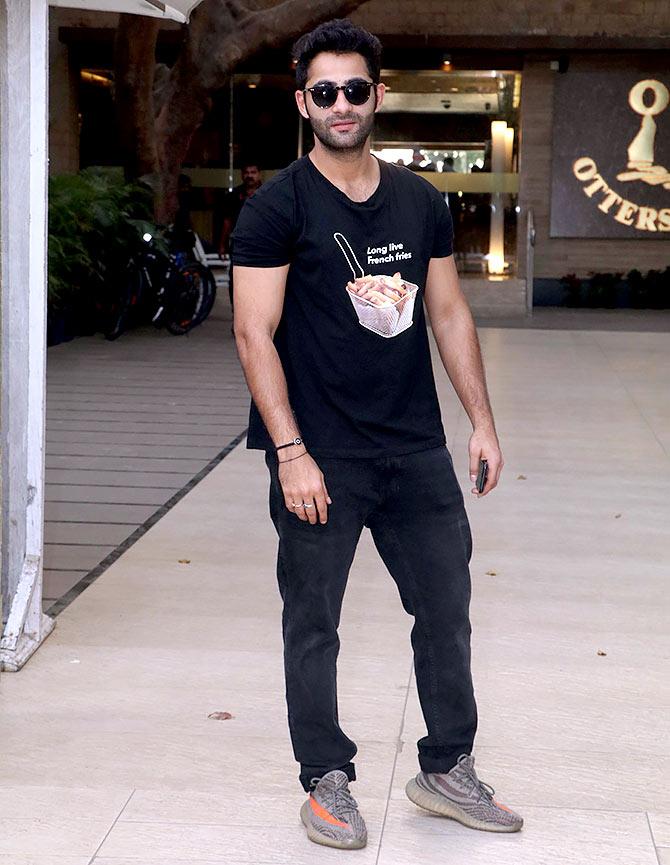 Armaan Jain, Karisma's cousin.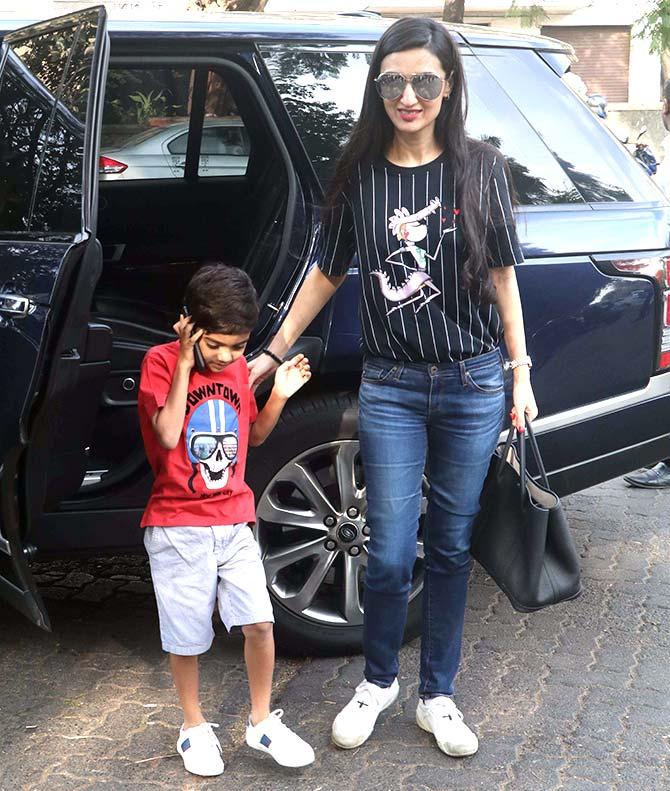 Anu Dewan with her son.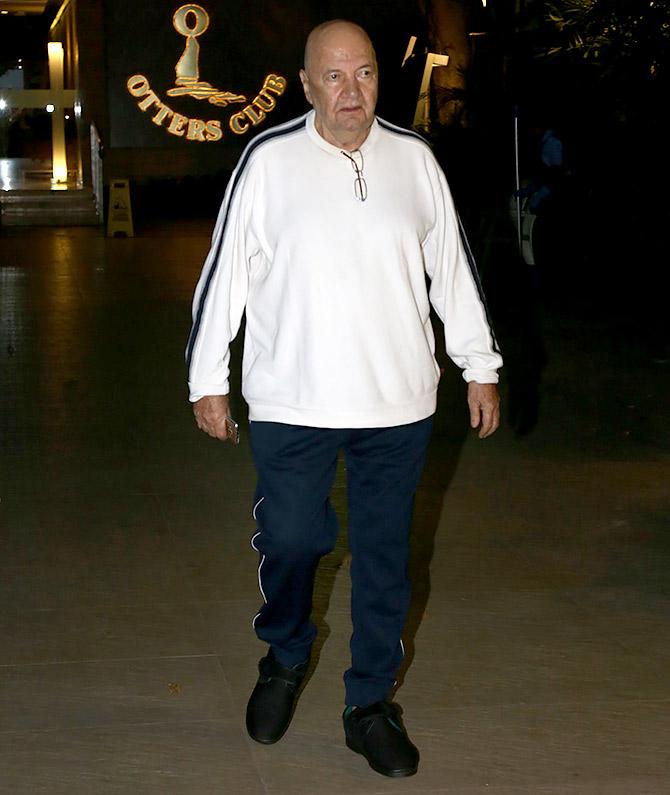 Prem Chopra, Samaira and Kiaan's great granduncle (his wife Uma's sister is Krishna Raj Kapoor, the children's great grandma).
Photographs: Pradeep Bandekar