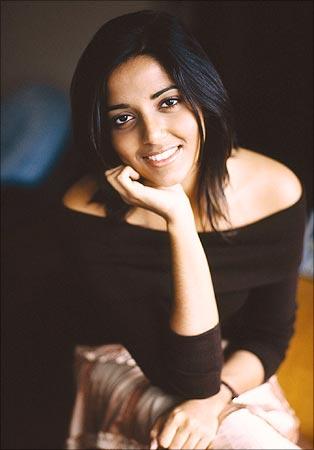 Her lucrative second book contract was cancelled and her first
How Opal Mehta Got Kissed, Got Wild, Got a Life
was withdrawn from hundreds of bookshops across America following plagiarism charges.
But friends of 18-year-old Kaavya Viswanathan say she has been busy throughout the American summer boosting her self esteem, and keeping herself busy in more than one sense.
Kaavya takes a break from Harvard
And contrary to the rumours that she is quitting Harvard, it seems she would be continuing studying literature at Harvard University. In a recent issue The Harvard Crimson, the campus newspaper, reported that Kaavya was working for a network founded for Goldman Sachs employees through the summer.
The Crimson was the first to report that Opal Mehta contained passages similar to those in a 2001 novel, Sloppy Firsts.
It reports now that Kaavya will also be advising new Harvard students before classes begin in September. The young writer hasn't given up her literary goals, say her friends, but will wait for a few years before approaching publishers.
The Crimson also predicts, 'After weathering a worldwide media storm, junior year might not seem quite so daunting.'
Text: Arthur J Pais in New York | Photograph: Deborah Feingold