Hansal Mehta will be launching a new face in his new film.
The thriller will star Zahan Prithviraj Kapoor in the lead alongside Aditya Rawal, Swaroop Sampat and Paresh Rawal's elder son, who made his acting debut in Bamfaad last year.
The movie is being produced by Anubhav Sinha, Bhushan Kumar and Sahil Saigal.
Before it hits the screens, Namrata Thakker finds out why we're so excited by Zahan's movie debut.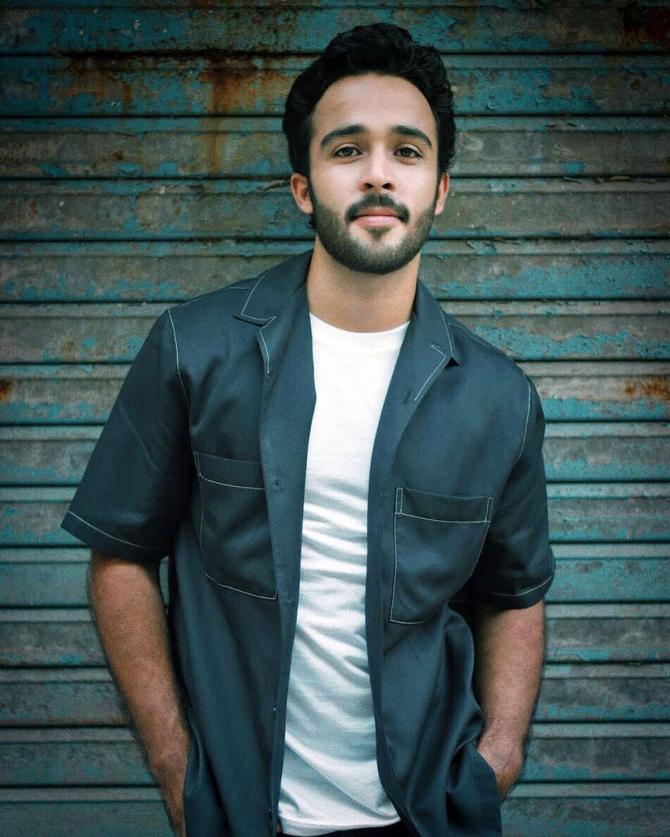 Zahan is the late movie legend Shashi Kapoor's grandson on his father's side and the legendary director Ramesh Sippy's grandson on his mother's side.
His father is ad film-maker and actor Kunal Kapoor, Shashi Kapoor's elder son; his mother photographer Sheena Sippy is Ramesh Sippy's only daughter.
Kunal and Sheena, who parted ways some years ago, also have a daughter, Shaira Laura Kapoor.
Both Zahan and Shaira's middle names hark back to their great grandparents, the thespian Prithviraj Kapoor, Shashi Kapoor's father, and theatre actress Laura Kendall, whose daughter Jennifer Kapoor was Shashi Kapoor's wife.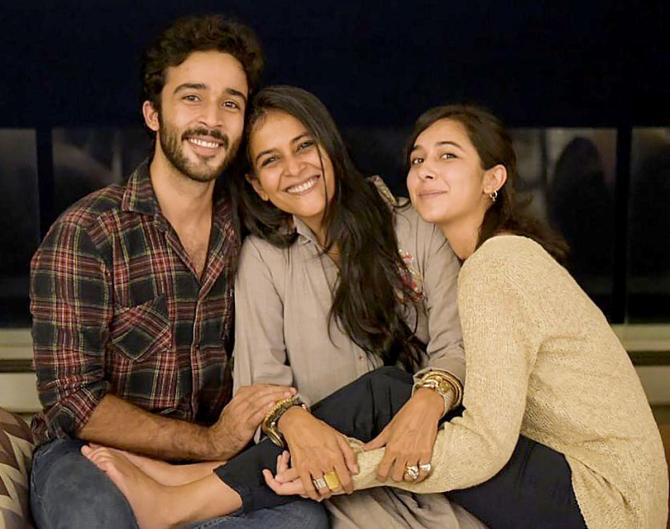 Zahan spends quality with his mom and sis.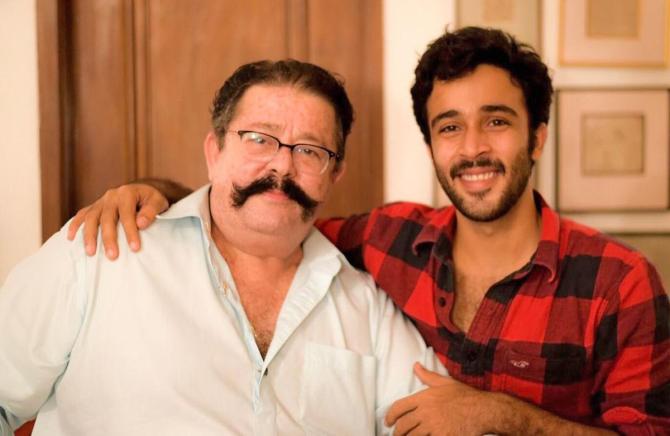 And here's the young lad with dad Kunal Kapoor.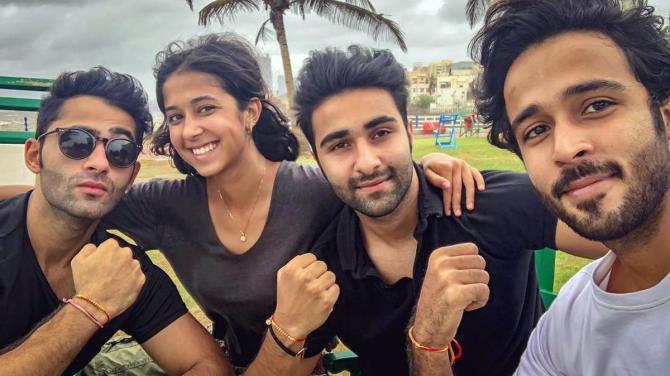 Celebrating Raksha Bandhan with Shaira and cousins Armaan and Aadar Jain.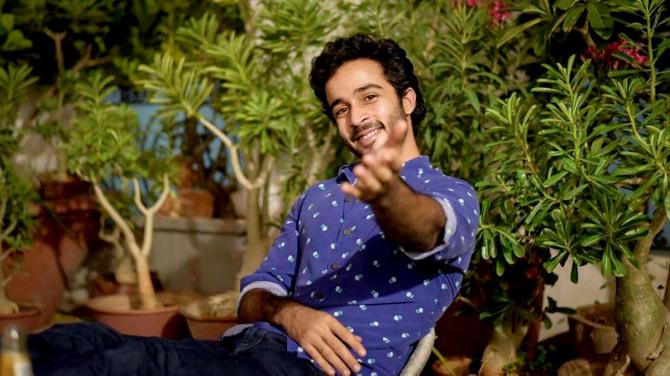 Though Zahan hasn't graced the big screen, he has acted in several plays, including Prithvi Theatre stalwart Makrand Deshpande's Pitaji Please.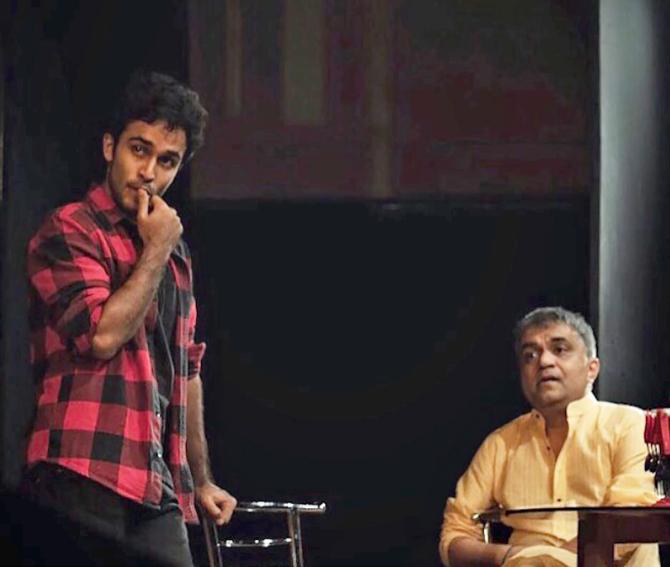 Zahan on stage with National Award-winning lyricist and actor Swanand Kirkire.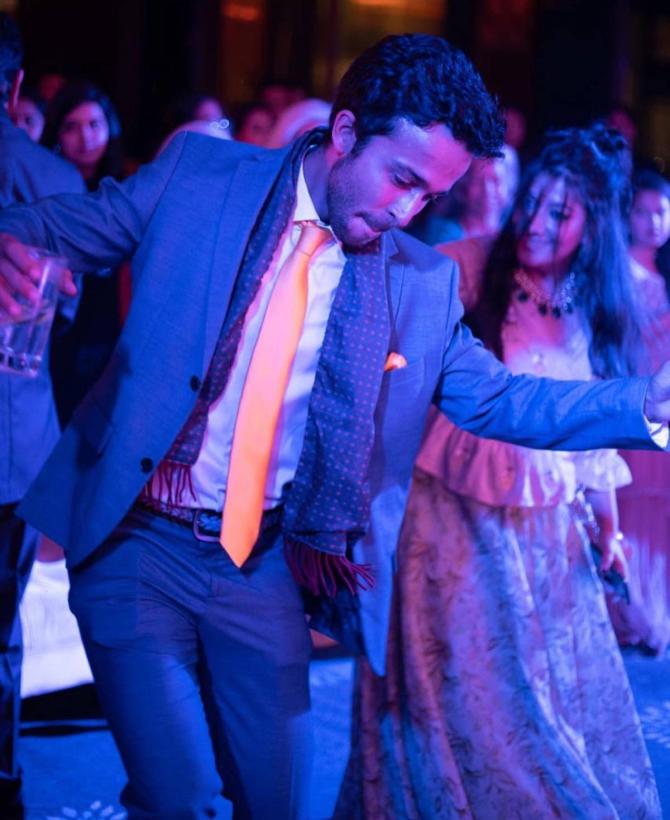 Busting some moves at actor Anjum Sharma's wedding.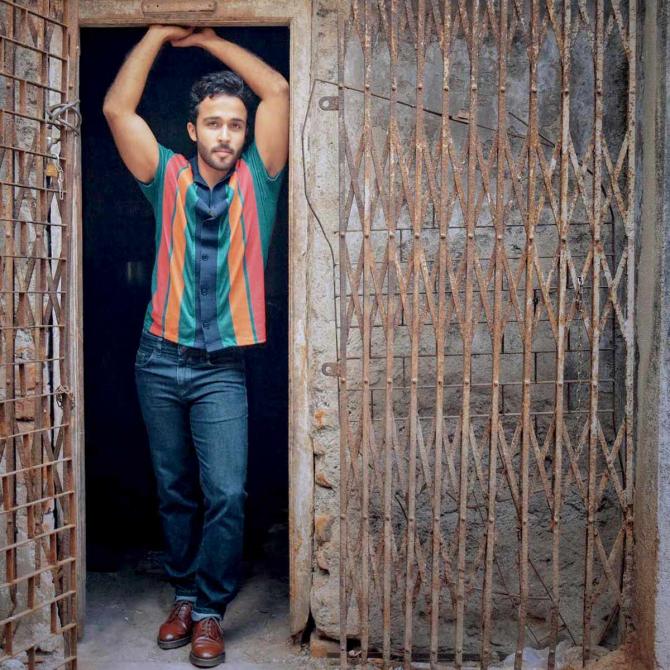 The Kapoor kid is a terrific polo player and won the ARC Challenge Cup in 2018 with his team Benaz Corp.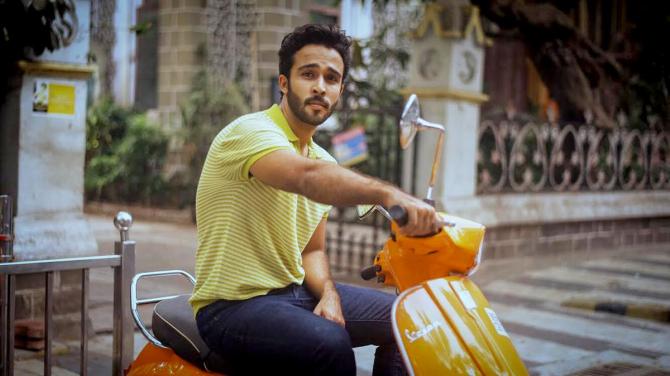 Zahan's debut film, which is yet untitled, is based on a true event. Hansal has started shooting the film, which is touted as an action-commercial thriller.
None of Shashi Kapoor's children made it big in the movies.
Kunal made his debut as an IAF pilot in Govind Nihalani's Vijeta, then turned to making ad films with Adfilmwallahs (his dad's movie production company was called Filmwallas). He recently made a comeback in Ashutosh Gowariker's Panipat.
Karan Kapoor, the more English looking younger son, acted in Mukul Anand's Sultanat, but decided he would be better off taking photographs. You should read his interview to Rediff.com here.
Sanjana Kapoor, Jennifer and Shashi's only daughter, made her debut in Ketan Mehta's Hero Hiralal, before she decided to run Prithvi Theatre, the institution set up by her parents, for many years. Sanjana, who is married to naturalist Valmik Thapar, now runs JunoonTheatre, a traveling theatre company.
All the Best Zahan!
Photographs: Kind courtesy Zahan Kapoor/Instagram