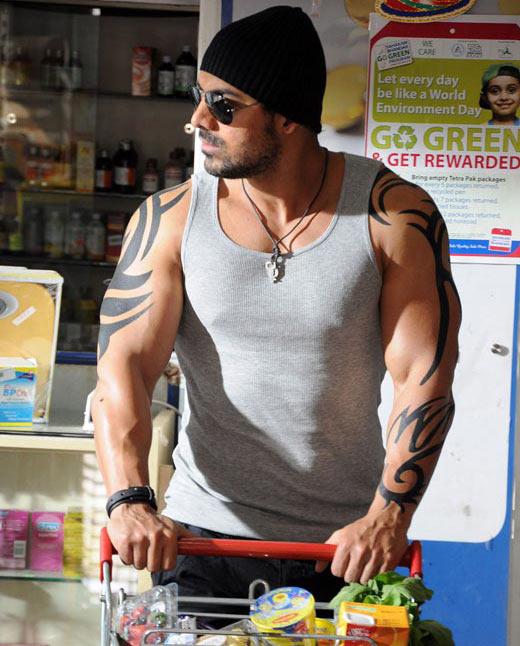 It strikes us as a bit ironical that the last two Gandhi Jayantis have coincided with the release of Bollywood action movies.

It was Ranbir Kapoor starrer Besharam in 2013, while October 2, 2014, saw the release of Hrithik Roshan's Bang Bang!.
This year, we'll have John Abraham starrer actioner Rocky Handsome release on October 2.
"I don't know if Gandhiji would approve. But we've tried to make a film that takes the action genre in Hindi to another level," says director Nishikant Kamat, amused at the observation.
John, who is keen to play a new kind of action hero, reportedly attended a 12-day action workshop in Bangkok to get the stunts right.
Kamat reveals, "I've done one kind of action with John in Force. With this one, the action will be in a very authentic space. Audiences will actually wince when a blow is dealt."
When told that he has been helming a lot more remakes than original screenplays, he says, "I admit Rocky Handsome is a remake of a Korean film.

"But this one is so different from the original. Likewise when I remade Force with John, I completely re-wrote the script.

"Somewhere I feel I become attached to a film and then want to give it my own interpretation."

Image: John Abraham in Force