'Naseeruddin Shah will be an interesting contestant on Bigg Boss'
'We can send Rakhi Sawant back in the house because I really enjoyed her on the show.'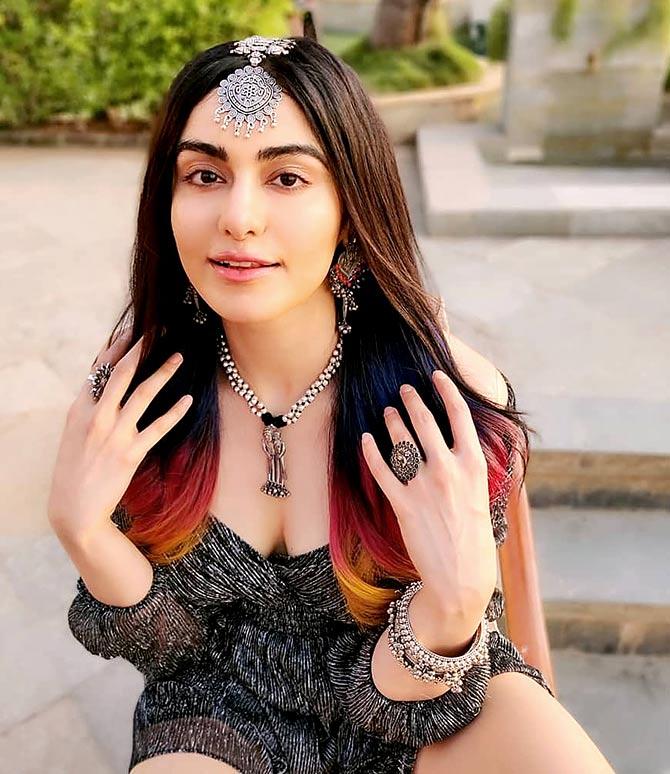 Adah Sharma is all set for her next thriller, Bypass Road.
The actress is paired up with Neil Nitin Mukesh in the film, directed by his younger brother, Naman.
"Mine is a mysterious role; when she comes in Neil's life, the movie takes a turn," Adah tells Rediff.com Contributor Divya Solgama.
She also has a message for those who leak spoilers: "People will have a very bad love life for the next six years if they give away the climax of Bypass Road!"
What's the one thing you look for in a thriller without you sign up for it?
Suspense.
One should not know how the movie should end.
I did a Telugu film called Kshanam, which was remade in Hindi as Baaghi 2.
It was a nice thriller, where one doesn't know where it's going to turn and how it will end.
Which is your favourite thriller?
Jewel Thief.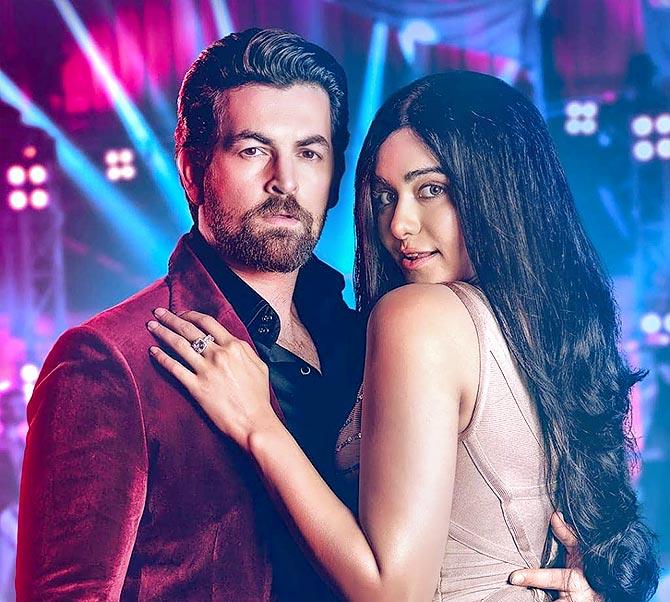 You are quite a fashionista. How do you balance that with your acting career?
It's a part of my career now because as an actor, you want to look good on screen, as it is a visual media -- unless if you are doing a film like 1920 where you are not supposed to look fashionable.
But it's nice to look good.
I enjoy it.
Is there a constant pressure to to put up a certain number of posts on social media?
Putting up posts for other people on my social media does pressurise me, but not if I'm doing it for myself.
But social media is a part of your work now.
For me, it's a 70-30 ratio -- 70 percent of my posts are personal while 30 percent is for brand integration.
It's not a pressure thing; it's a part of your work now.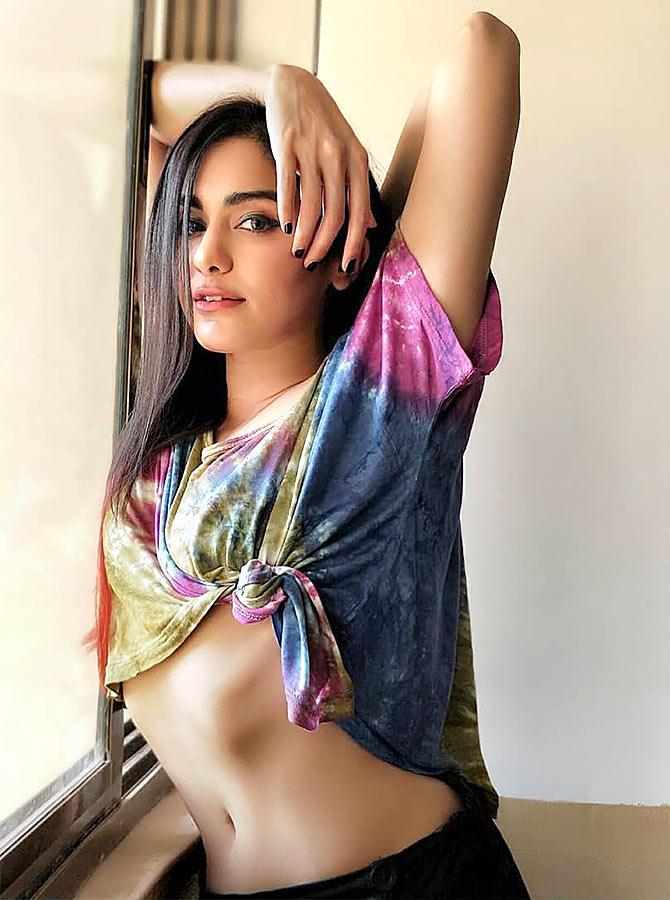 Which shows do you follow on the OTT platform?
I watched The Marvelous Mrs Maisel, and I liked her stand-up comedy act.
I like shows that have period setups.
I really enjoyed Fleabag.
Also, Holiday, my debut Web series.
If you had a choice, whom would you pick from the film industry to be a contestant in Bigg Boss?
Naseeruddin Shah will be an interesting contestant.
We can send Rakhi Sawant back in the house because I really enjoyed her on the show.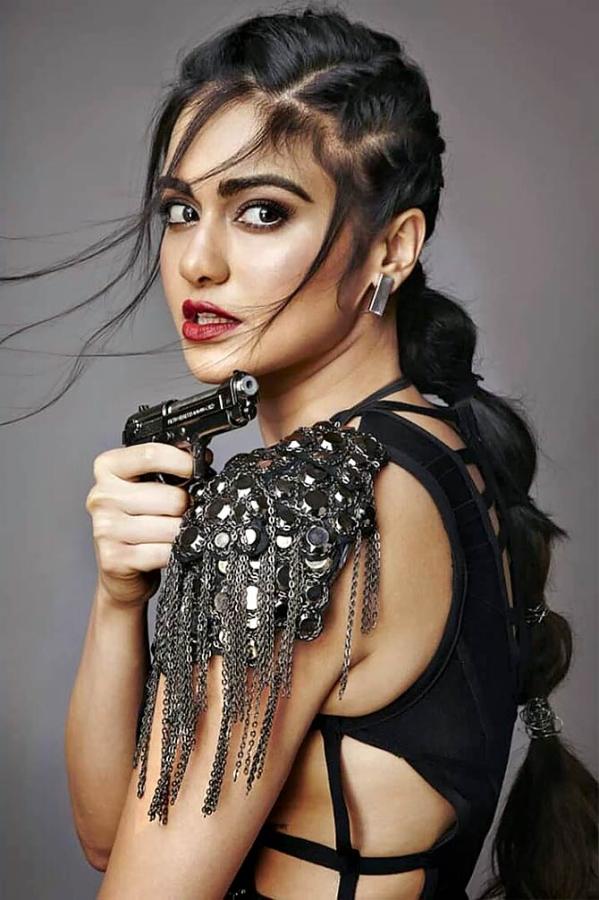 Will you be able to stay in Bigg Boss for three months?
I can't stay for three days, not even three hours!
I can't stay with too many people because I am used to stay alone with my mother.
I get overwhelmed when people start talking too much.
You have done some action in Commando 3. What training did you undergo for it?
We were trained in London.
But I have been training all my life, and I got an opportunity to showcase a part of it in the movie.
I have learned stick martial arts for this movie, which I think no girl has done before in a film.
There's a lot of hand-to-hand combat, flying kicks, flips, kicking and so on.
What are you working on next?
Man To Man is a unique love story and a rom-com, where a boy falls in love with a girl but then he learns that the girl is actually a man.
After that, its Holiday Season 2.