There's a story behind every picture.
Some of the stories are so lovely, they deserve their space in the sun.
In this series, InstaStories, we let pictures on social media tell their beautiful back stories.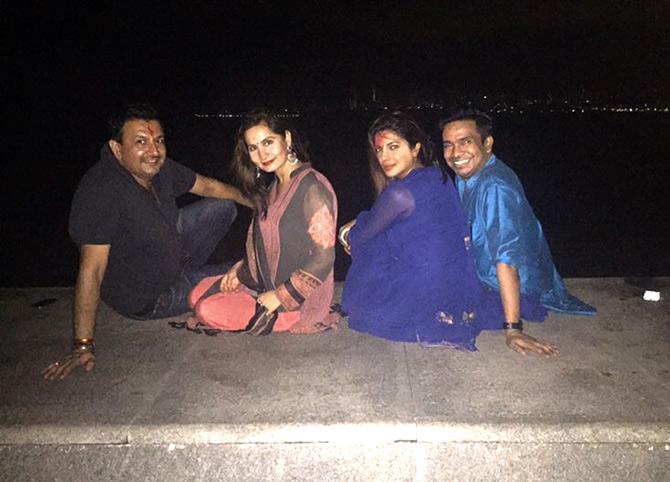 Priyanka Chopra got nostaligic as she enjoyed the sea breeze at Mumbai's famed Marine Drive.
She was accompanied by friends Sandeep and Tamanna Dutt and writer Mushtaq Sheikh.
'It's been years since I've just sat by the ocean at Marine drive.. used to be one of my favourite things to do when I modelled.. I guess In the hustle bustle of life we just don't pause to feel the breeze..the beautiful #queensnecklace' Priyanka wrote.
The actress has been taking a break from her frenetic work in the West and at home, doing things she likes to do, like sitting on Marine Drive like hundreds of Mumbaikars do every day, and calling on legends like Dilip Kumar.