PeeCee's evening with Yusufsaab and Saira Banu.
Priyanka Chopra is in Mumbai, and how sweet is it that she decided to call on the ailing legend Dilip Kumar.
The 94-year-old thespian was in the ICU at Mumbai's Lilavati hospital for a kidney problem last month and was discharged a few days later.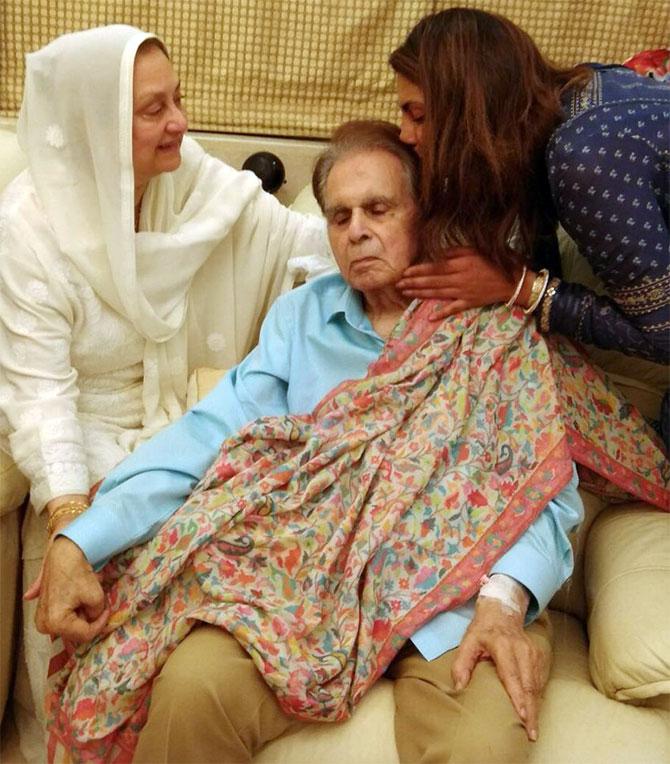 Priyanka spent the evening with Yusufsaab and Saira Banu.
Later, Faisal Farooqui posted on Dilip Kumar's Twitter handle, 'Spent the evening with Saab and Saira Baji. Saab's health much better. -FF'
Farooqui, CEO, mouthshut.com, has promised to keep the great actor's admirers posted about his well being on Dilip Kumar's Twitter handle every day.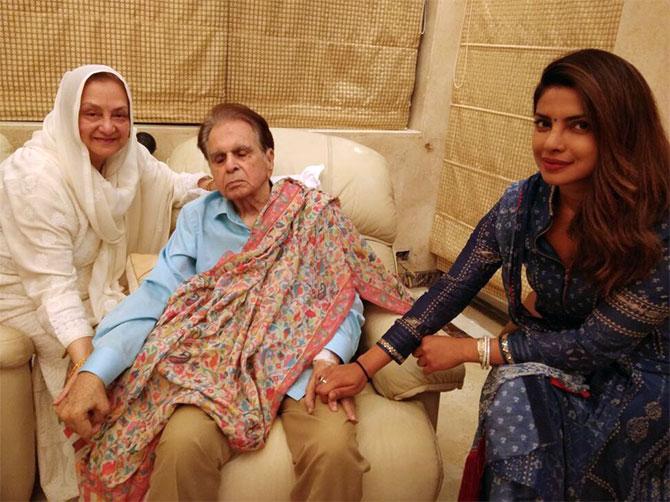 'It was lovely seeing both of you. Thank you and so good to see Saab much better. Much love,' Priyanka replied.
She heads to the Toronto International Film Festival for the screening of the Sikkimese film Pahuna, her mum Dr Madhu Chopra and she have produced.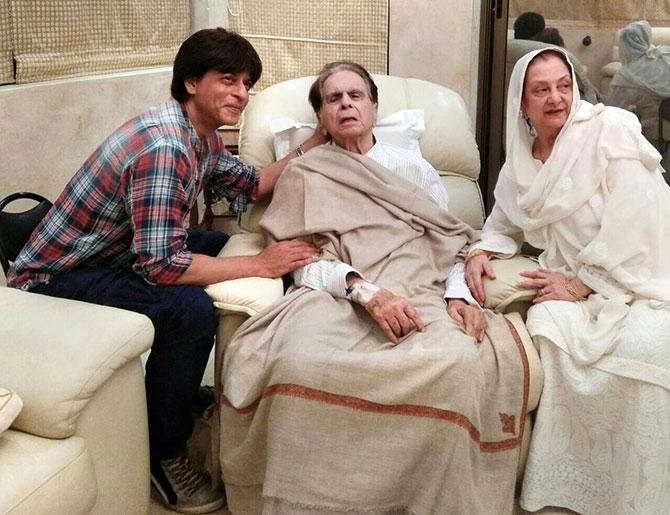 On August 16, Dilip Kumar's 'mooh-bola-beta' Shah Rukh Khan had visited him.
'Message from Saira Banu: Sahab's mooh-bola beta-"son" @iamsrk visited Sahab today. Sharing some photos of the evening' read the post along with the picture.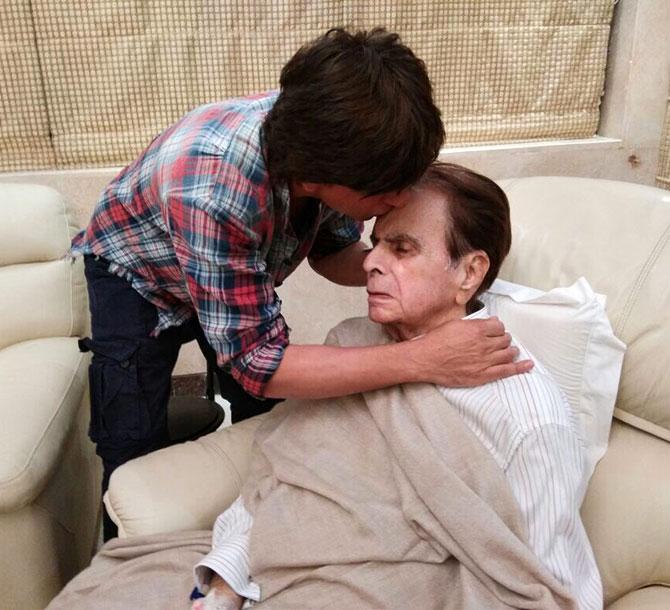 '@iamsrk visited Sahab this evening. Sahab's doing much better since return from the hospital. Shukar Allah,' read another post.
Had Yusufsaab been in better health, what conversations the famously well read actor could have had with SRK and Priyanka, two of the brightest and best read stars we have.
Photographs: Kind courtesy, Dilip Kumar/Twitter