'I have been with the so-called affluent, successful, people who have achieved everything, and have realised that they are as common as the commoners.'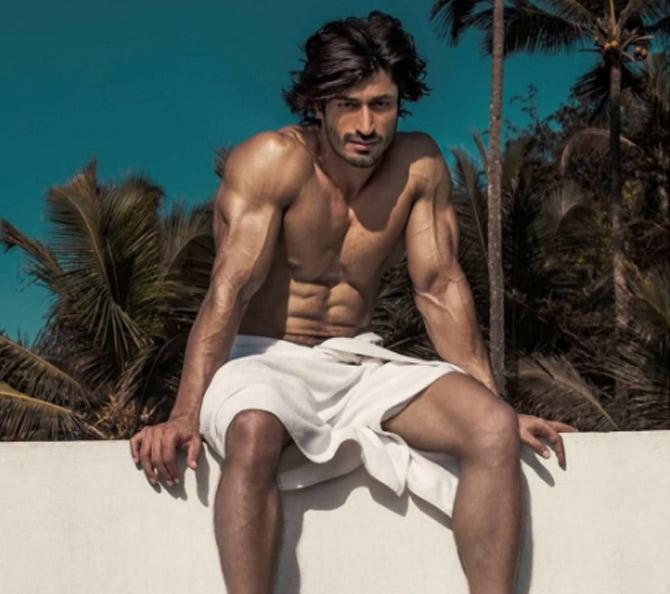 Photograph: Kind courtesy Vidyut Jammwal/Instagram
"You are here (in the industry) either by birth or by worth. If you are here by birth, you still have to have the worth," says Vidyut Jammwal.
He is so thrilled with this line that he gives himself a pat on the back. :))
Vidyut was seen in Milan Luthria's Baadshaho.
Irrespective of how it fares at the box office, he tells Rediff.com's Jahnavi Patel that he is happy with the way his career is faring.
Why are you selective about your projects?
You should be selective about the things you do in life.
I like what I do and I want to do things I really enjoy.
For somebody like me, who is not from the industry, you have to be more selective.
In an interview you had said, 'People like us, who do not belong to this industry, have to be 100 percent in what they do.' Do you think outsiders get more scrutinised?
No. See, you are here either by birth or by worth.
If you are here by birth, you still have to have the worth.
Whether you are a journalist or an artist, you have to be hundred percent.
What are you passionate about?
I love knowing myself. That's what I am passionate about.
When I do martial arts, I watch myself.
When I am talking to somebody, I watch myself.
I just love observing (myself).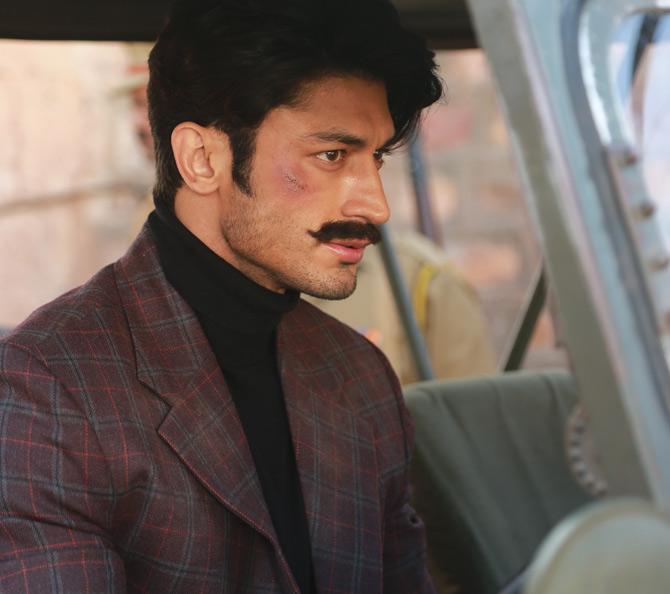 IMAGE: Vidyut Jammwal in Baadshaho.
Is working on a multi-starrer a learning experience?
You can learn from a multi-starrer or from just being alone in the movie. It's the same.
I enjoyed being a part of this thing called a multi-starrer.
There are other actors who people think are big stars, and they look at you as a big star.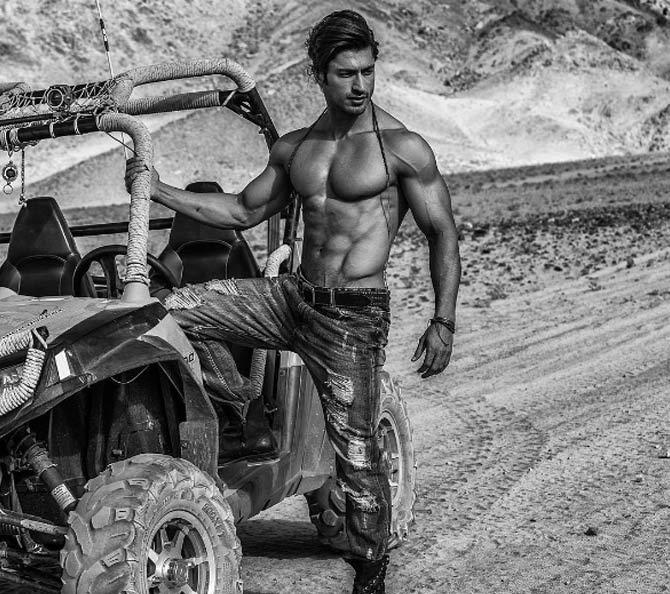 Photograph: Kind courtesy Vidyut Jammwal/Instagram
How would you sum up your Bollywood journey?
Phenomenal.
Anything else?
It will take you a lifetime to listen to what I have gone through. (Smiles)
If you have the patience, I will.
Go ahead.
It's great, yaar.
It's a great spiritual journey for me. I have got to know human beings up close.
I have been with the so-called affluent, successful, people who have achieved everything, and have realised that they are as common as the commoners.
It's a demarcation that is not required.
We all think and behave alike. We are all as insecure, as happy, as unpeaceful as everyone else.
Has your perception of the industry changed?
I used to think it is very difficult to sustain here. But if you have a talent that nobody else does, you can be here. Nobody can stop you.
You have to have something that makes you shine.
People will pull you down; they will not see the light in you. But they cannot ignore you.
How do you maintain your amazing body?
Just keep doing what you are doing.
Nobody is fat, thin, broad or sleek.
Whatever you are, just work on that and that's the beauty.
I am bored of people telling girls, 'Oh, you are looking thin' and the girls go, 'Oh, wow!'
That's wrong.
The only person you need to listen to is yourself and it is the most difficult thing because everybody will give you tips
If not acting, did you have anything else in mind?
Acting was never on my mind.
I only wanted to do action and I am still doing it.
Till the time I can do action, I will do movies.
I have played the smallest roles just for the kick of action.
But then I realised heroes don't let you do anything.
They will edit everything, so just doing it didn't make sense.
This morning, I was telling my mom that I wanted to become an action hero in Mumbai, and I have become that.
I don't have to dream anymore. I am living my dream.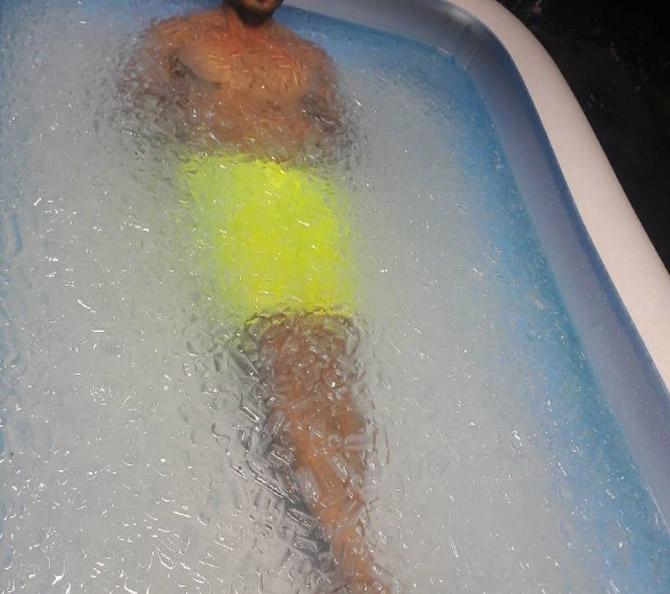 IMAGE: 'HEALING-50 kilos of ice -for 2 mins and then again after a hectic TRAINING SCHEDULE..my fav Doctor is ice,' Vidyut writes. Photograph: Kind courtesy Vidyut Jammwal/Instagram
You posted a picture on Instagram saying your favourite doctor is ice.
I do a lot of study on myself.
I did research on this concept of RICE (Rest, Ice, Compression and Elevation).
I travelled to a lot of countries, met top athletes and I realised that after a great match of boxing or any impact sport, you need ice to heal you.
Have you ever hurt yourself doing a stunt?
I did a thing on social media where I stood on bottles and did push ups.
I am one of the few people in the world to do this.
One of the bottles went inside my hand and cut it.
But I am an athlete. I get injured, but I know how to heal myself. That's the difference.