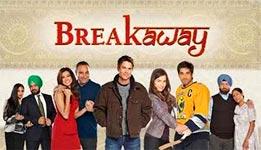 "I have never lost money on the films that I have produced," says Akshay Kumar whose home productions include Tees Maar Khan.

Within a week he will know if Breakaway, the English-language film he produced with a handful of Canadians, including the stand-up comedian Russell Peters and introducing a young actor Vinay Virmani, will continue his lucky streak. The comedic drama was directed by Robert Lieberman who has some experience in Hollywood.

The film about a young man, who creates a hockey team with people of his own ethnic background and hopes to win the approval of his orthodox family in Canada, is a modest production compared to the behemoth Tees Maar Khan. If audiences embrace the film, which also has Russell Peters in a key role and Akshay in a cameo, it could be a new Bend It Like Beckham. But if they thumb their noses at it, as some critics did last week at the Toronto International Film Festival (TIFF) where the film premiered quietly, Akshay may hesitate to make another film like it.
Breakaway is among half a dozen India-themed films from Europe, Africa, Canada and India being shown at TIFF. The festival, which ends September 18, would then have screened more than 300 films from over 60 countries ranging from Maldives to Mexico, majority of them being feature films. The festival has been offering mainstream and low budget independent films for 36 years.
Known for kick-starting the Oscar journeys of such films as The King's Speech, Black Swan, Slumdog Millionaire, Juno and American Beauty, the festival has this year such star-driven films as Moneyball featuring Brad Pitt. About 25 per cent of the films have distributors, and for others like Michael or Mushrooms, it is a tight fight to get the attention of distributors. Only about 20 per cent of the films are sold by the time the festival ends.
Among the more interesting filmmakers at the festival is Avie Luthra, a forensic psychiatrist from London who has set his film Lucky in South Africa.
The India-themed films include Trishna, the classic story of a wronged woman immortalised in Thomas Hardy's novel Tess. Director Michael Winterbottom has transferred the English story to Rajasthan and Bollywood and in the process contemporised it.
Actor Pankaj Kapoor makes his directorial debut with Mausam featuring his son Shaheed as an Air Force officer on a mission to find out the whereabouts of his Kashmiri love (Sonam Kapoor).
Sri Lankan filmmaker Vimukthi Jayasundara won the Caméra d'Or at the 2005 Cannes Film Festival for his debut feature The Forsaken Land, a reflection on the effects of the long civil war in his country. He has made his first film in India called Mushrooms.
In Jayasundara's new film, Rahul (Sudip Mukherjee), an architect returning to Kolkata after years of work in Dubai where he managed a huge construction site, is anxious to meet his girlfriend Paoli (Paoli Dam), who lives alone and is eager to start a family. But Rahul also has to search for his mentally unstable brother (Sumeet Thakur) who has made a tree home for himself in a forest.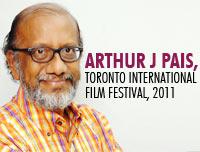 Relative newcomers Suseedaran (Azhagarsany's Horse) and Ribu Dagupta (Michael) will also be searching for acclaim -- and buyers -- at TIFF. The former is a Tamil film that takes a sharp look at village dynamics. The latter is a psychological thriller featuring Naseeruddin Shah and Mahie Gill. It is produced by Anurag Kashyap..
A graduate of the Director's Course at the National Film and Television School in the UK, Avie Luthra has developed his 2006 short film Lucky into a full length feature. It unfolds against the AIDS epidemic in South Africa and an unlikely friendship between an Indian widow and a black boy who is an AIDS orphan.
Among the desi-themed films, apart from Trishna, it is Lucky that is creating good buzz. But Mausam, Mushrooms and Michael are yet to be screened and may join Lucky.
'A classic orphan-meets-loner tale set in and around Durban, South Africa, Avie Luthra's Lucky expands his well-received 2005 short of the same name into a satisfying feature with solid theatrical prospects in US arthouses,' wrote The Hollywood Reporter. 'Just heart-tugging enough to win the mainstream of foreign film buffs but never close to cloying, it's not unthinkable as an awards contender.'