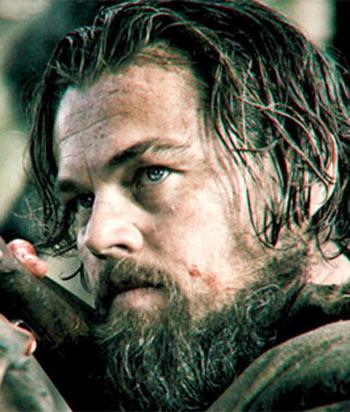 'Maneesh Sharma's Fan should be good... It will have Shah Rukh doing something entirely different from what he has been doing recently.'
You've seen the list of movie releases in 2016.
Now, check out the films that Bollywood directors are most excited about!
Kanu Behl, Director, Titli, and writer, Love, Sex Aur Dhokha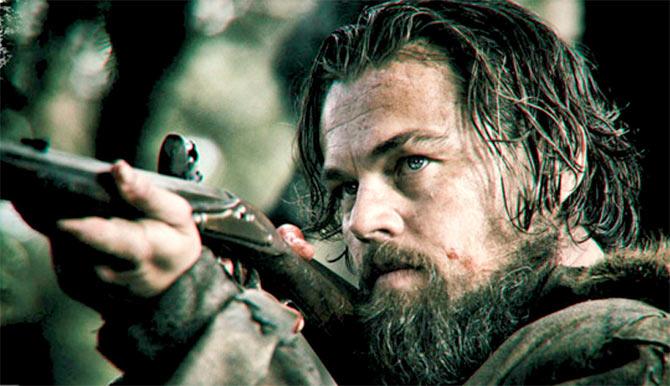 IMAGE: Leonardo DiCaprio in The Revenant.
Udta Punjab: I like Abhishek Chaubey's style of filmmaking. He is contemporary and working with a very interesting cast -- Kareena Kapoor, Shahid Kapoor and Alia Bhatt among others. This will take his oeuvre forward from where he left off with the last film. I am excited because I have read the script too.

The Revenant: I'm really looking forward to this work by Alejandro Inarritu. It is based on a book and is about a bear hunter. I have heard a lot about a spectacular hunting scene. Leo (Leonardo DiCaprio) and Inarritu coming together is exciting. There are supposedly only a few lines, so it sounds like a visual film.
Hail, Caesar: This Coen Brothers film has an interesting ensemble cast. Everyone, from George Clooney to Channing Tatum and Scarlett Johansson is in it. It features half the industry and is a film about the industry. The brothers mostly hit rather than miss, so this should be good.
Dangal: Aamir Khan does something different each time. The film, by the sound of it, is really interesting -- the story of female wrestlers and their relationship with their father who coaches them. Khan's choice is always interesting because he tries to break the mould.
Aligarh: Among Hindi films, I really want to see this one. The theme is relevant and does not get talked about often. It is based on the tragic real-life story of Professor Siras, a closet homosexual and his coming out. I look forward to the performances, the writing from Apurva Asrani, and direction by Hansal Mehta. I loved his Shahid.
Navdeep Singh, Director, NH10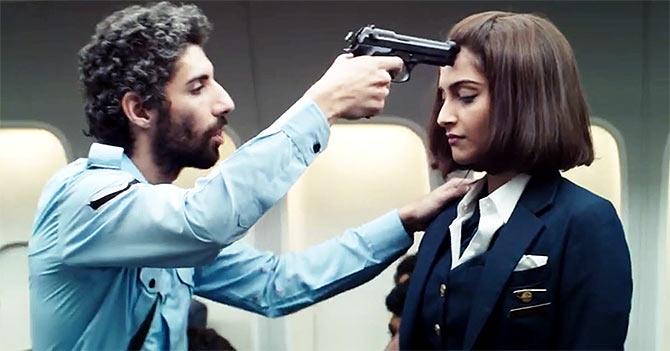 IMAGE: Sonam Kapoor plays Neerja.
Rangoon: I haven't really kept my ear to the ground, but among the upcoming releases, this is one to watch out for. Anything from Vishal Bhardwaj is definitely interesting. Even his bad films are good films.

Neerja: I recently saw the trailer, which looked super interesting. Ram Madhvani, one of the big names of ad filmmaking, is at the helm of it.
The film is based on the life of Neerja Bhanot, a young flight attendant who was killed while saving passengers on a hijacked plane in 1986.
Udta Punjab: I have read the script for this one, so I'm really excited about it.
Fan: Among mainstream films, Maneesh Sharma's next should be good. I liked his earlier films -- Band Baaja Baaraat, Ladies vs Ricky Bahl -- and I'm intrigued by this one.
It will have Shah Rukh Khan doing something entirely different from what he has been doing recently.
Avinash Arun, Director of the national award-winner Killa and cinematographer for Masaan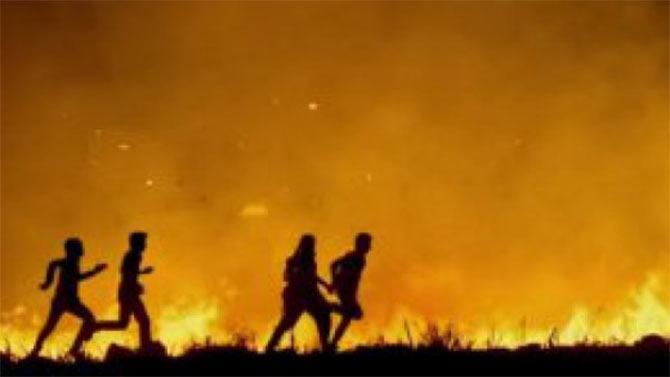 IMAGE: The poster for Sairat.
Madaari: I have shot this film with director Nishikant Kamath. (According to reports, it is based on Arvind Kejriwal of the Aam Aadmi Party.) It is not mainstream or commercial. It stars Irrfan Khan and I'm keen to see how people will react to it.

Raees: In mainstream Bollywood, I'm waiting to see Rahul Dholakia's Raees. It deals with a socio-political subject and has a big star like Shah Rukh Khan. I would like to see how the director brings the two factors together.
Sairat: This is a Marathi film -- Nagaraj Manjule's second. His Fandry is one of my favourite films and it inspired me a lot. Sairat has also been selected for Berlin this year, so it is a film to look forward to.
Dangal: Nitesh Tiwari (of Bhoothnath Returns fame) is making it. A lot of my friends are working on this film, which is based on a true story. Aamir Khan has spent two years of his life on this film and the kind of character he is playing is interesting.
Newton: Amit Masurkar's new film is being produced by Manish Mundra who was also behind Masaan. His gut about good films and the films he produces is really good, so I'm excited. It is a black comedy, with Rajkummar Rao as the lead.
Amit Masurkar, Director, Sulemani Keeda.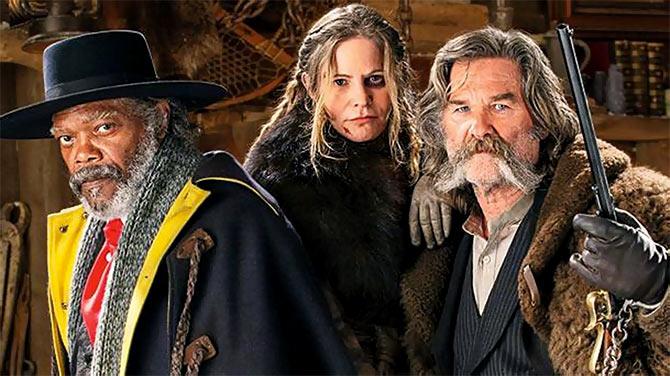 IMAGE: Samuel L Jackson, Jennifer Jason Leigh, Kurt Russell in The Hateful Eight.
The Revenant: This is definitely a film to look forward to, coming from Alejandro Inarritu.

The Hateful Eight: The mystery American Western film features Samuel L Jackson and Kurt Russell, among others. I've seen all of Quentin Tarantino's works and I will be watching this one when it releases here.
Chauranga: I have heard really good things about it. The director, Bikas Mishra, is a friend of mine, but he is not showing the film to me. He says it should be watched in the theatre.
Sudhir Mishra, Director, Yeh Saali Zindagi (2011). His Dasdev will release in 2016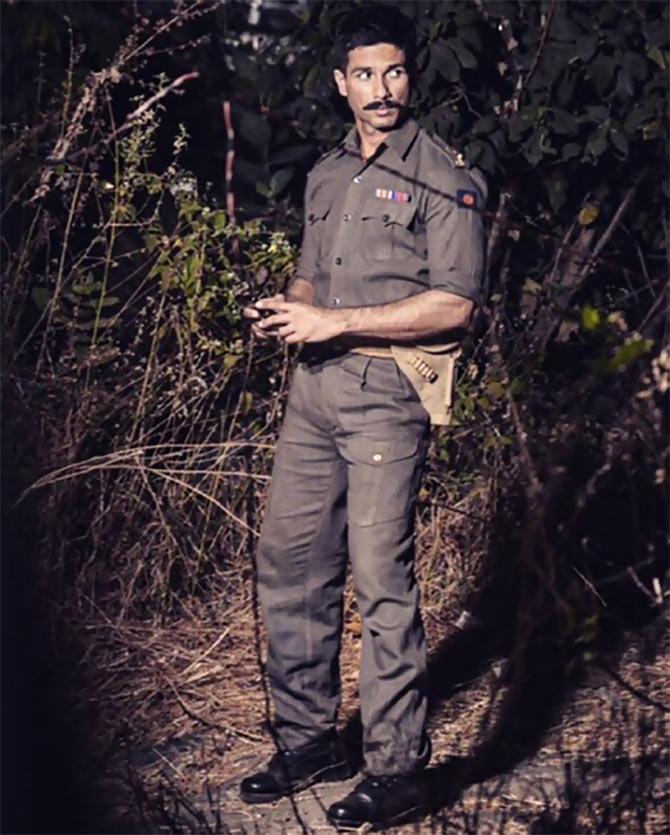 IMAGE: Shahid Kapoor in Rangoon.
Jagga Jasoos: Anurag Basu is an exciting filmmaker, so I would want to see his next film too.

Raman Raghav: I'm waiting for Anurag Kashyap's next. The film is about a serial killer who committed gruesome murders in Mumbai during the 1960s.
Rangoon: This one is a must watch because it is directed by Vishal Bhardwaj. Also, I would watch it for an actor like Kangana Ranaut.