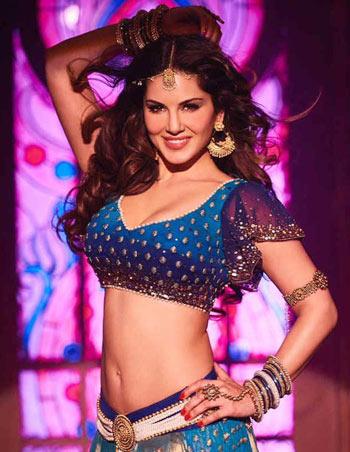 'You can't take this moment away from me. This is one of the best moments I've had in a really, really long time.'
'If people want to work with me, they can. If they don't, whatever.'
'It's a dream come true. I never thought in a million years that I'd be promoting one of the biggest movies of the year.'
Sunny Leone is living it up under the sun.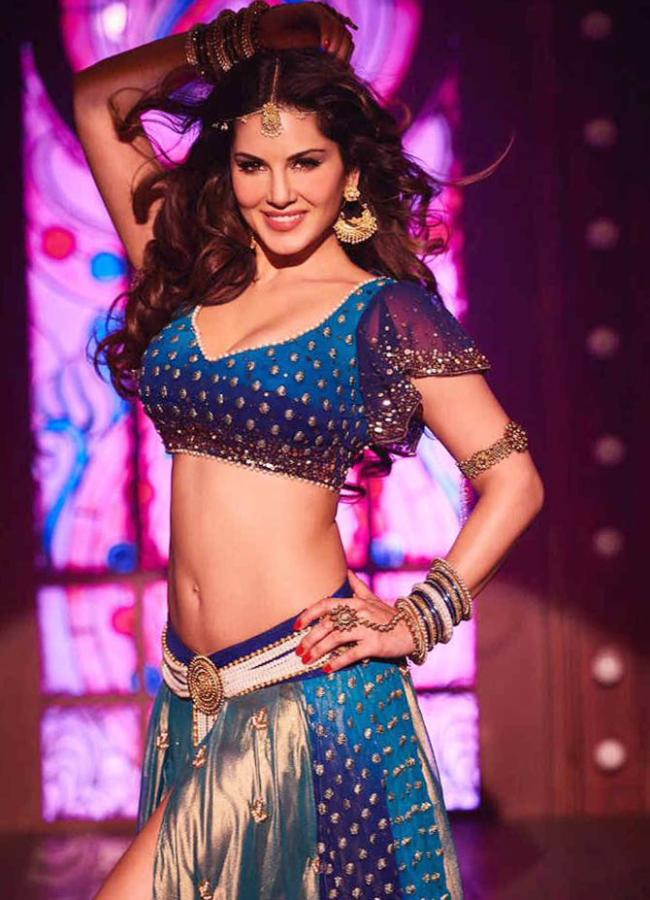 IMAGE: Isn't this Laila sizzling?
Sunny Leone is so gracious and pleasant that no interaction with her can be dull.
There's no question that she won't answer, always with a smile on her face.
She's currently excited about her new item song Laila Main Laila in the Shah Rukh Khan-starrer Raees and loving the reaction to it as well.
"Everything is going bonkers! Everyone is loving the song! It is such a nice feeling!" she gushes.
Sunny tells Jahnavi Patel/ Rediff.com how she bagged the song and what exactly she thinks of Shah Rukh Khan.
How did you get this song in Raees?
My husband (Daniel Weber) got a call from Excel Entertainment and they said that Shah Rukh wanted to do a song with me.
Even though I couldn't hear the conversation, I could tell from Daniel's face that something awesome was happening.
Then he told me that Shah Rukh wanted me in a song for his film. I immediately asked him if they really wanted *me* and he said, 'Yes, they want you.'
I didn't believe that it was actually going to happen until I tried on the costumes (for the song).

What was the shooting with Shah Rukh like?
For me, I kept thinking:
'Sunny, don't mess this up.'
'Don't forget the steps.'
'Look graceful.'
'Don't fall in front of Shah Rukh; I'm so clumsy!'
I was so excited that I got to work with him and so thankful, but at the end of the day, you're doing a job. It was nice working with him because he is so nice and respectful.


Video: Watch Sunny's hardest step in the Laila Main Laila song.
Were there a lot of retakes?
I paid extra attention to what exactly I had to do because i did not want to mess it up.
There was one shot that was a difficult and required more coordination -- it's the one where I have to lean on him and do the side thumka thing. I had all my weight on his shoulder. We had to figure that out and coordinate it. That was probably the hardest step.

What was your interaction with Shah Rukh like?
Well, I had met him a few years ago. It was more like 'hi-hello', not a conversation.
Whenever I met him at an event or something, he would go out of his way and say hello. He was really sweet.
Then when I worked with him... I haven't worked with people like this. I have never had conversations with anybody on this level before. At that point, in my mind, I had put him at a certain level but when I got to set, he went above and beyond that. That's how nice he was.
Our conversations were genuine, they weren't fake or weird.
We would talk about working out; we trained with the same trainer. He works out late at night and I work out early morning, and so our trainer never gets any sleep!
We chatted about his trips to the US and the nonsense he has gone through (read more about that here).

We had some nice conversations.
'Happy wife, happy life!' Sunny Leone gives relationship tips. Video: Afsar Dayatar/Rediff.com
Remixing a popular song always gets mixed reactions. Did you feel any apprehensions before performing on Laila Main Laila?
I do believe that you cannot recreate a moment in time -- a song or how someone looked or the magic that happened on set at the time... it's not possible to do it again.
The nice thing about this song, and what Excel and Shah Rukh have done is that they changed the song a little bit -- made it upbeat, changed the visual. It's not a remake, it's a tribute.
We all know Laila O Laila was a huge hit. Now we have to pray that people love the visuals with the song because I know they will love the song.

After working with Shah Rukh, do you think people will let go of the reservations they have regarding you and work with you?
I can't speak for anybody else, I can only speak for what happened: one of the biggest superstars of India has asked me to be in his song. Whatever people think -- whether they want to work with me or if they wonder if I will make it or not -- has absolutely no meaning at this moment.
You can't take this moment away from me. This is one of the best moments I've had in a really, really long time.
Even Aamir Khan reaching out and being a nice friend, that's something I am so appreciative of.
If people want to work with me, they can. If they don't, whatever. I am not worried because guess what, if it all ended today, I would still be happy.

It's a dream come true. I never thought in a million years that I'd be promoting one of the biggest movies of the year.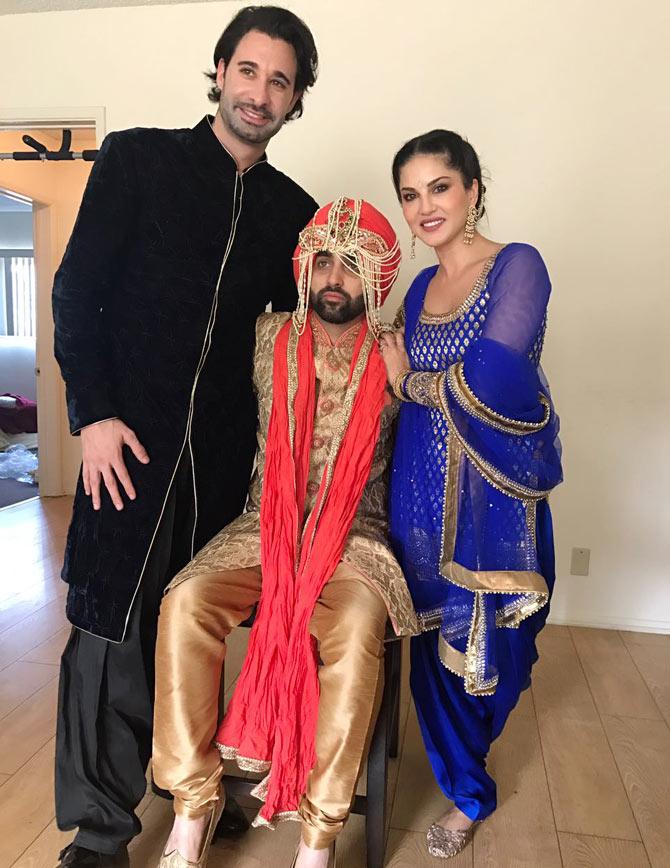 IMAGE: Sunny and Daniel with her brother Sandeep Vohra during his wedding
We saw the pictures of your brother's wedding in Los Angeles. How was it?
My parents are no more and I was so mad at them for not being there.
I remember I was getting my hair done and I was sitting there and going, 'This is not my job. I wasn't supposed to do this for my brother; my parents were supposed to do this. There were supposed to be there for him emotionally, and they aren't.'
There was a song my dad would sing to my mother when she would be mad at him, Don't Worry Be Happy.
At that very moment, that song played and I got so emotional.
The whole way home I kept thinking they were with us, that they were doing their best to be a part of our lives in some way.
I tried my hardest to make sure my brother had everything that he'd want in a traditional Punjabi wedding. I danced, sang, our friends from India came and we did everything possible so that he and his bride were happy.

Where do you see yourself 10 years down the line?
I hope I am still working in some capacity (laughs).

Maybe I would own a production house. I am involved with merchandising and branding of different products, so I hope that will go in a certain direction.
Hopefully, I will still look young and pretty!
I hope I will still be as excited about everyday as I am right now.


'I hope Daniel and I give those special moments to our kids'. Video: Afsar Dayatar/Rediff.com
Do you think your career in India would be difficult without Daniel by your side?
I probably wouldn't have come here if it wasn't for him.
You meet a lot of different people -- whether in India or the US, people are all the same.
There are a lot of shady people. How do you figure out who is good and who isn't, who is serious, who's professional... If it wasn't for him, filtering through everything, I wouldn't have lasted one second.