'So free, so child-like, pure hearted, vibrant, constantly searching, seeking and exploring, spreading his wings for higher depths...'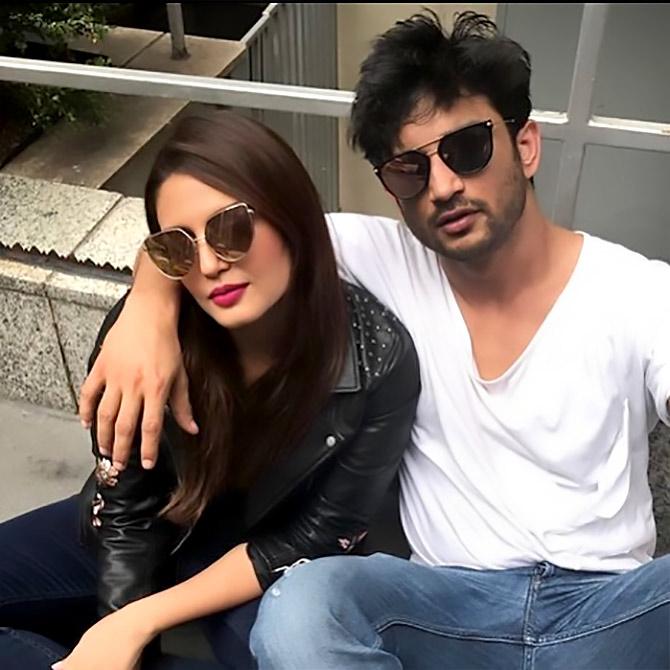 Sushant Singh Rajput bid adieu to the world when he was at the top of his game, sending his friends and colleagues into shock.
Stars and other movie folk made sure to remember the actor who was only 34 when he ended his life.
Huma Qureshi: We took this picture during IIFA New York 2017.
I was walking back to my hotel and was three blocks away when you yelled my name.
Sitting casually cross legged on the pavement you invited me to come 'hang ' with you.
We ended up doing a full photo shoot...
I'm sorry. I wish we all could have helped in some way taking that pain away that you were feeling.
I wish that we all realise the importance of mental health. And the care it needs.
I wish you had reached out to someone.
May you shine brightest amongst the stars in the starry night sky.
'When will you realize, Vienna waits for you'. Eternal Peace.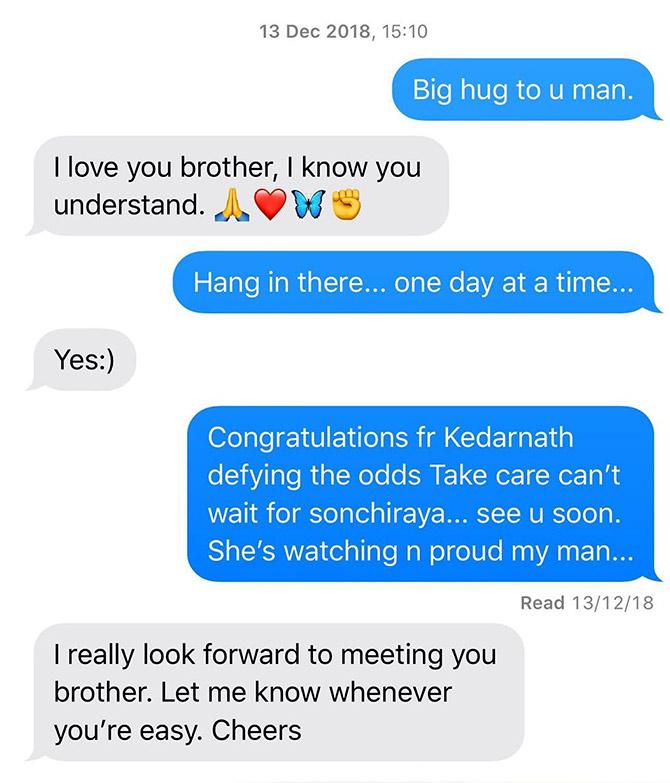 Arjun Kapoor: 18 months ago... My last msg to him was when he posted about his mom a week after the release of Kedarnath.
He was missing her I assume while the movie was being celebrated.
I didn't know him well enough though our paths crossed at yrf, events & screenings every now & then.
I can't say I understood what made him make this choice.
I can say I felt the pain he did about losing his bearings & feeling that void of his mother.
I hope ur in a better & happier space my friend. I hope u have found ur peace.
We will all wonder & try & make sense of what happened today.
I just hope & pray that when the circus settles down we as a society in due course realise ur choice wasn't driven by one singular moment or thing but a culmination of so much that defines a human being not just by the profession u were in.
Rest my dear brother Sushant you are now I hope at peace.
Janhvi Kapoor: Still can't believe it RIP
Sonam Kapoor: I hope you find peace.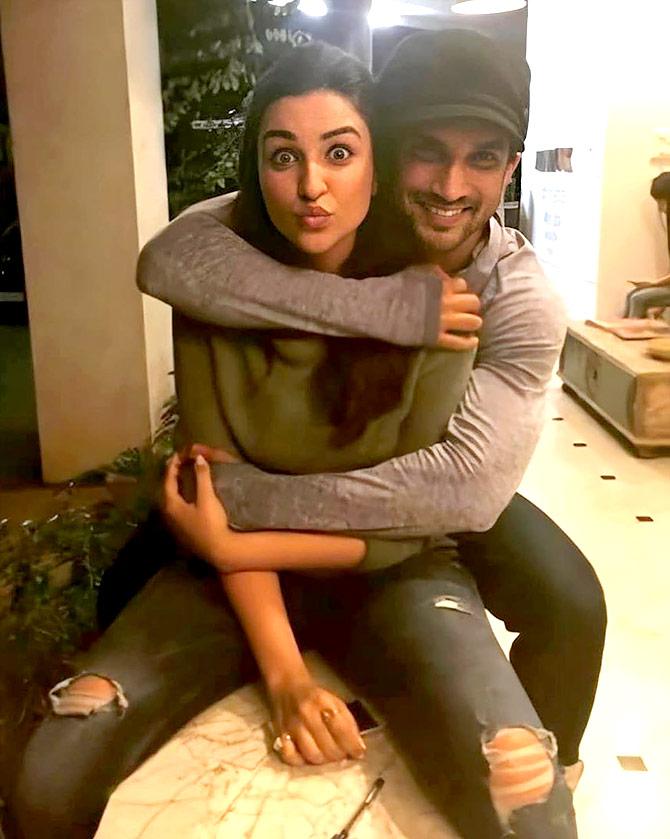 Parineeti Chopra: Sush I will miss you buds.
Randeep Hooda: No matter how many reasons one reasons, it's still unreasonable ..
Only good times to remember.. #SushantSinghRajput hope there is peace bro ..
Zoya Akhtar: Sushant Singh Rajput You have gone too soon and all we can do is make sure you haven't gone in vain.
May we realise the importance of mental health.
May we treat depression and anxiety with the care it needs.
May we be kinder to those around us who could be suffering.
May we always remember that you gave us more than you took.
I wish you eternal peace.
Karishma Tanna: 2020 why are you so cruel??
I hardly knew you, but it feels like a personal loss.
Devasted and in disbelief.
Bhumi Pednekar: Rest in Peace my friend...
Shocked and Heartbroken...Still can't believe it...
To star gazing and our endless chats...
Am going to spot you twinkling bright up there with the rest cause you are and will always be a star my dearest SSR.
Sonu Sood: Not fair my brother.
I run short of words to describe how I feel today.
You were an achiever my friend and everyone who knew you was so proud of you wish you had stayed at the crease a little longer.
Will miss you always bhai.... Always.
Today we lost a friend, a colleague & this loss is irreparable.
A boy who came to this city with dreams in his eyes and achieved so much has left us forever.
Let him rest in peace.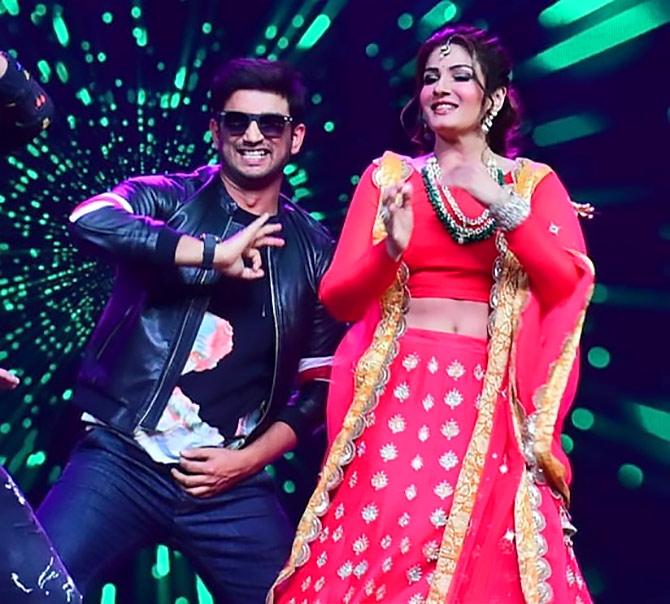 Raveena Tandon: Who knew that this young energetic fun loving young man was hiding some intense sorrow deep down in his heart, hiding behind the dancing and the smiles?
Wish he had reached out to some of his closest friends, maybe, just maybe we would've been seeing a different day.
I met him only twice in this lifetime, did not know him well, but his sincerity, talent and kind heart was open for all to see.
We will never know what led a successful,handsome young soul like him to take this step, but wherever he is I wish him Grace and at peace. # #omshantishantishanti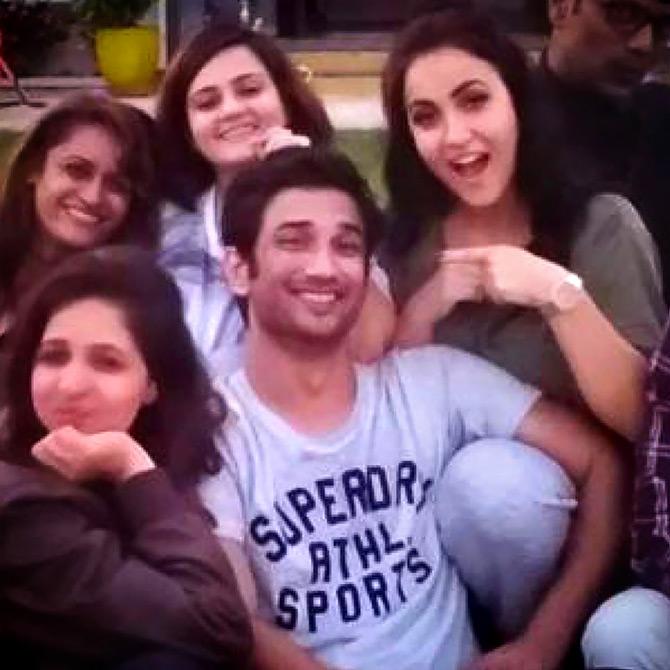 Elli AvrRam: A gem of a person.
I will always remember Sushant as a beautiful butterfly.
So free, so child-like, pure hearted, vibrant, constantly searching, seeking and exploring, spreading his wings for higher depths...
I so so wish this wasn't true...
Rest in peace Sushant....
Strength to family and dear ones.'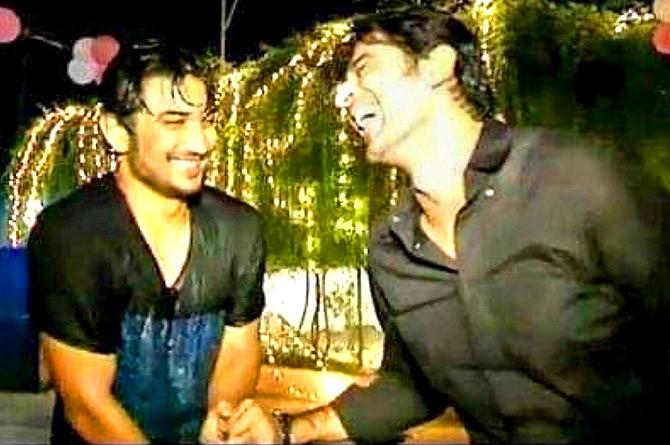 Hiten Tejwani: Shocking ...god bless his soul..my condolences to his near and dear ones ..
Ronit Roy: Tragic. Extremely Tragic. R.I.P Sushant
Mouni Roy: Let's just be kind... shocked beyond belief..Deepest condolences to the family.. Rest in peace Sushant.
Mrunal Thakur: Your rise in the world of Bollywood inspired me and many millions.
Sushant, you were our leading light and there is now a huge void left behind you.
Weren't we supposed to be an army together to encourage people from small towns to chase their dreams?
I hope you've found peace, you moon child!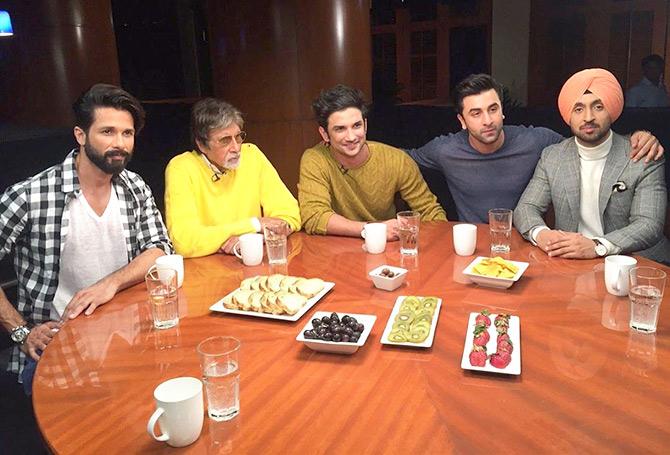 Ileana D'cruz: Spent the day in a heavy emotional haze...
Bawled my eyes out for hours...
I didn't even know Sushant personally, but this hit so close to home it affected me so deeply...
I can only send my deepest most heartfelt condolences to his family, friends, loved ones...I cannot imagine the pain you're going through.
There's so much I want to say...we're so misunderstood and I mean all of us as humans...
We put on brave fronts when all we really want to do sometimes is to curl up and cry our hearts out..
We say we're fine when we're actually longing to scream out I'm drowning please help me...
We smile and laugh and toss aside the pain that's eating us up on the inside...
And then when no ones looking we break we shatter we crumble we collapse...
We are human. We are flawed.
It's ok to not be ok.
It's not ok to stay that way.
It's not weakness to ask for help.
You are not alone.
I know that feeling all too well...
And I'm not here to preach... All I ask from all of you is to please please please be kind.
The world needs more of your kindness.
More of your empathy.
More of your love.
Even if you don't understand, just be kind.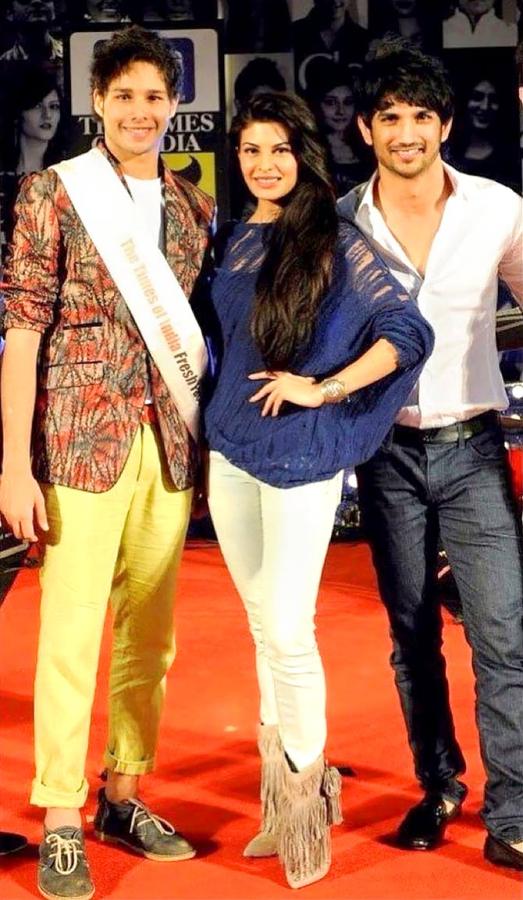 Siddhant Chaturvedi: Ye Photo bohot khaas hai, Socha tha ki jab phir kabhi milengey toh dikhaunga aur poochunga - "Aap ko yaad hai?! Main wahi ladka hun."
Yanhi se mera safar shuru hua tha, aur aap usme hamesha rahengey bhai.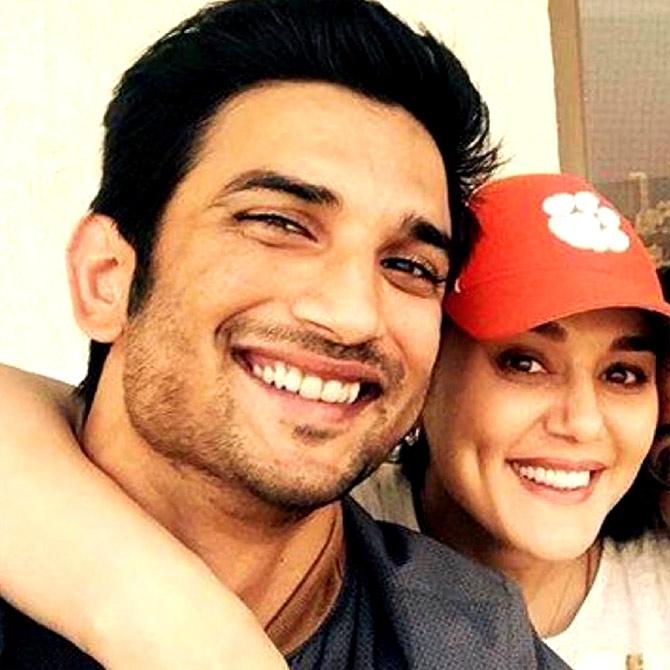 Preity Zinta: I'm Stunned beyond words.
What an Incredible Loss. An Incredible Mind and an Incredible Talent.
Will miss seeing stars from the telescope on ur terrace, our Astrophysics and NASA conversations, Dance competitions, Cricket celebrations and Ghazal nights.
I'm gonna miss you @sushantsinghrajput TOO MUCH ! Gone too soon I love you.
Rest in peace my friend. My condolences and strength to the family #sushantsinghrajput #RIP #gonetoosoon #heartbroken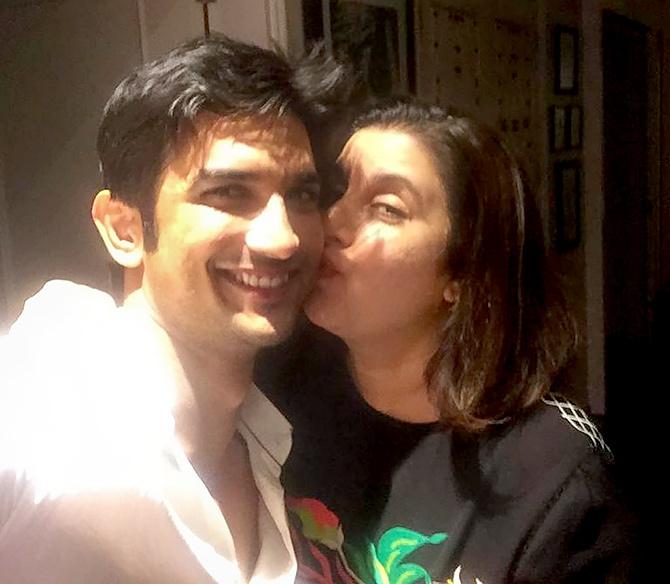 Farah Khan: Can't still believe.. but I know somewhere your mother is hugging you n keeping you safe. Be at peace my dearest #sushantsinghrajput.
Homi Adjania: What happens to us? We'll never know. They'll never tell us.
Remember the good times I guess. RIP #sushantsinghrajput Hope you find your peace.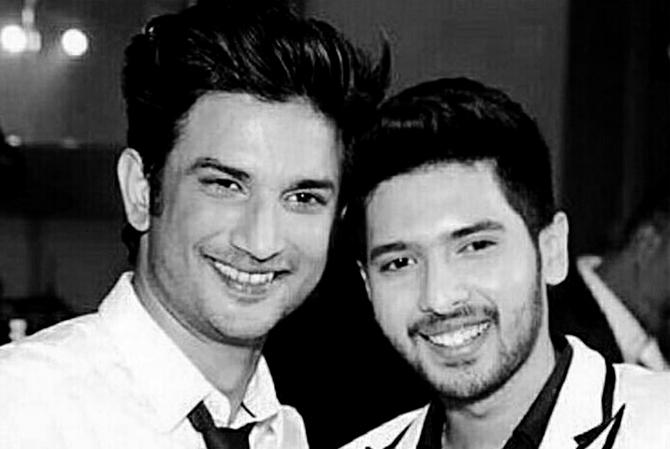 Armaan Malik: I tried to be okay all day, but I couldn't. Wasn't being able to breathe when I got the news.
I've sung some of my biggest songs for him & every line of those very songs are making me tear up.
Right now all I wanna do is picture him smiling, just like this.
Rest in peace Sushant, we all will really miss you.