'I might argue if I have a point to put across. Sometimes you have to be loud or you will not be heard,' Lopamudra Raut tells Rediff.com's Rajul Hegde.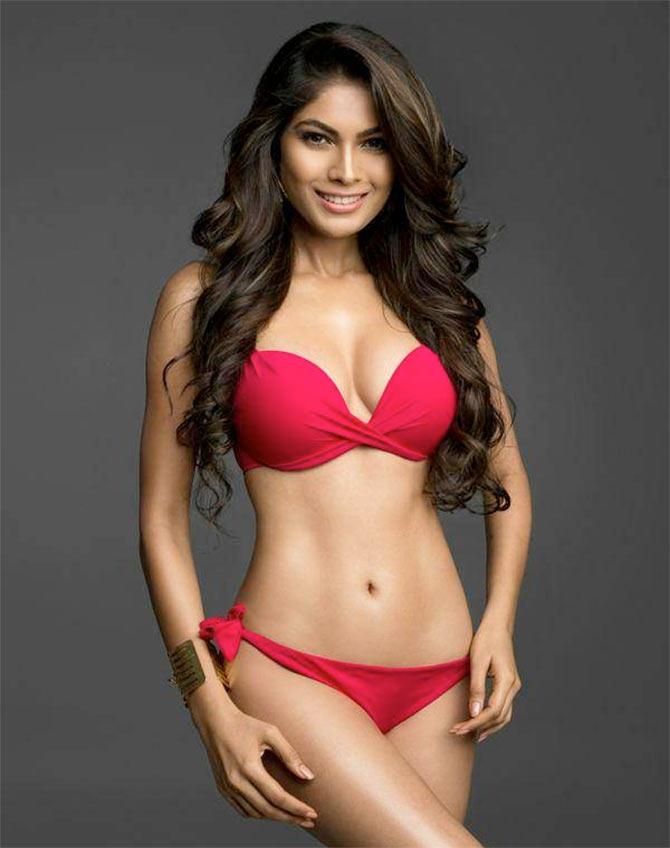 Photograph: Lopamudra Raut/Instagram
Lopamudra Raut splashed around in the pool wearing a bikini in the latest episode of Bigg Boss 10, and it was all part of the plan.
Before entering the house, the model had stated told us, "We have worked really hard on our body during beauty pageants and I am quite comfortable in a bikini. If I am required to wear it for a task or chill out in the pool, I don't mind. Abroad, you see people of all ages taking sun baths on the beaches. I don't think people should make a issue of it here."
Lopa also gorged on chocolate biscuits before entering the house.
"I am eating as much as possible as I won't get to eat all this in the house. I love anything made of chocolate!" she exclaims. "I was on a rigorous diet for a while because I was taking part in an international pageant. To break that diet, I had everything from idli-sambar to dosa to chocolate truffle."
What made her sign up for Bigg Boss?
"I wasn't really game for Bigg Boss. People (former contestants) have said negative things about the house and this has created a mental fear about Bigg Boss. But my dad said that those people have given that kind of impression because they have either not performed or behaved well in the house. He said how you treat people and how you behave is in your hands. He said be a bigger person, go inside the house and come out with flying colours," she says.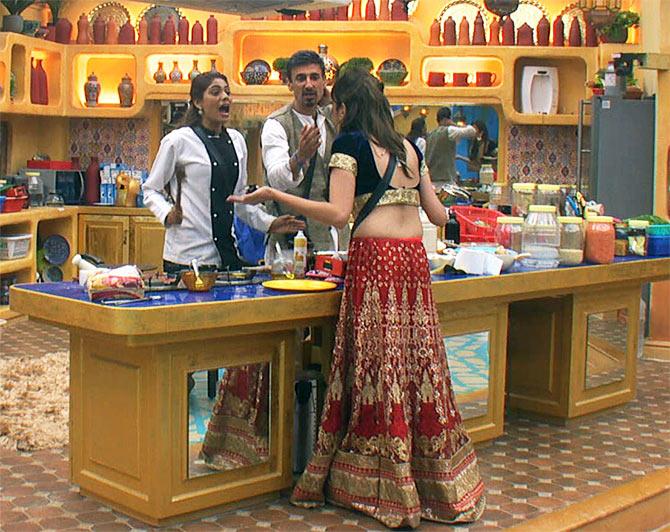 IMAGE: Lopamudra Raut, Rahul Dev and Nitibha Kaul in Bigg Boss
"I love
making friends but I am not sure how others will reciprocate, considering how desperate people are to win," says Lopa, adding that she was excited and worried at the same time. "I have come here to experience something new, so I will go with the flow and enjoy my stay."
So how good -- or bad -- is her temper?
"I might argue if I have a point to put across. Sometimes you have to be loud or you will not be heard," she replies.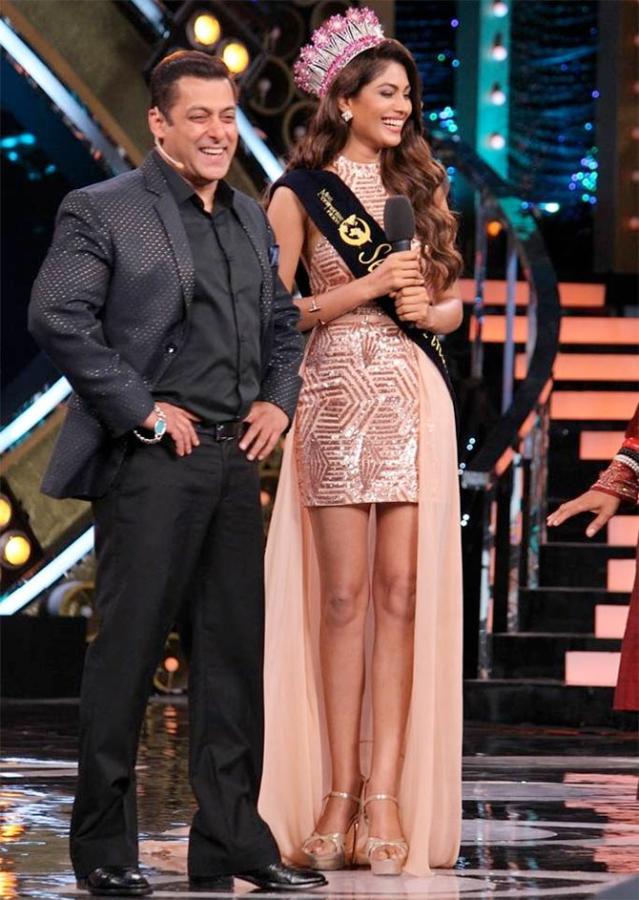 IMAGE: Salman Khan and Lopamudra Raut during the Bigg Boss 10 launch
Lopa admits she hasn't been a regular viewer of the Bigg Boss seasons but host "Salman Khan is the main attraction."
He's, in fact, the reason she agreed to be a part of the show!
Salman likes to flirt with the female contestants on the show.
"Who wouldn't like it if he flirts?" she asks and bursts out laughing.
So what will she carry inside the house?
"I am taking a lot of clothes. I love to dress up and look good. It's all about looking beautiful and being prim and proper in modelling and pageants. I am used to looking good but cannot imagine myself in pajamas!" she exclaims.
IMAGE: Mona Lisa nad Lopamudra Raut
Lopa wants to show off her culinary skills inside the house.
"Being a Maharashtrian, I would like to prepare dishes like kadhi and masala bhaat. Aloo cheese paratha is my speciality. I am sure I will keep everybody happy with my cooking!" she says.