'It's all that pain that makes you the artist you are.'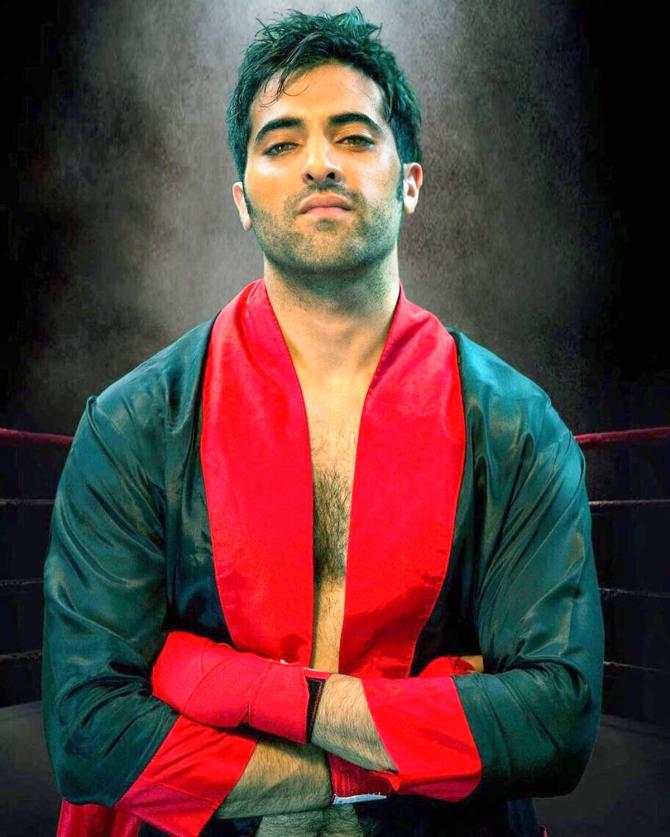 Akshay Oberoi is riding the success wave, and enjoying every second of it.
It is, after all, extremely hard earned.
The actor, who recently completed 10 years in the industry, has faced his fair share of struggle before he finally arrived where he stands today.
"I feel like I have finally somewhat fulfilled the promise I made to myself to become an actor," he tells Ronjita Kulkarni/Rediff.com.
You made quite an impression in your Web series, High and Flesh. 2020 went well for you.
I know the year was very bad for many people, so it's hard to be selfish and say, 'Mere liye toh saal bada achcha tha, yaar.' (Laughs.)
But it was.
All those years of struggle, all the hard work, all that perseverance to make it as an actor has finally paid off.
I feel like I have finally somewhat fulfilled the promise I made to myself to become an actor.
I am very excited about where my journey takes me now.
I feel if this happened to me at any other point in time, I would have messed it up.
I feel I am ready now; my priorities, my mental make-up are all correct right now.
Right now, I want to be the best actor there is, and that s where I want to take my journey forward.
I don't want to make any choices for the wrong reasons like money, popularity or fame...all those things are noise.
They are very transient.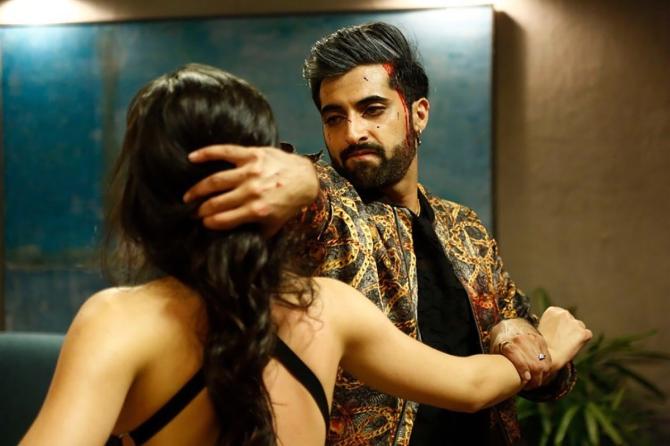 Your films like Gurgaon, which got good reviews but didn't work in theatres, are getting a second lease of life on the OTT platform.
I am thrilled about it!
Shankar Raman, the director, always sit and talk about how it happened.
It teaches you that if you make a good film with good intentions, it will find an audience eventually.
Gurgaon released a few years ago, but it got its due only now, during the pandemic.
I feel like none of my movies, from Lal Rang, Pizza to Kaalakaandi, never got a great theatrical release.
I always feel like they got an apologetic release, every time -- bad show times, bad number of screens, bad publicity, no awareness...
It's something I have been subjected to throughout my career.
I am not complaining about it. Everyone has their own journey and their own story.
Nor am I asking for self-pity.
But that's how my career has been going.
So I am super happy that people are going back and revisiting my movies.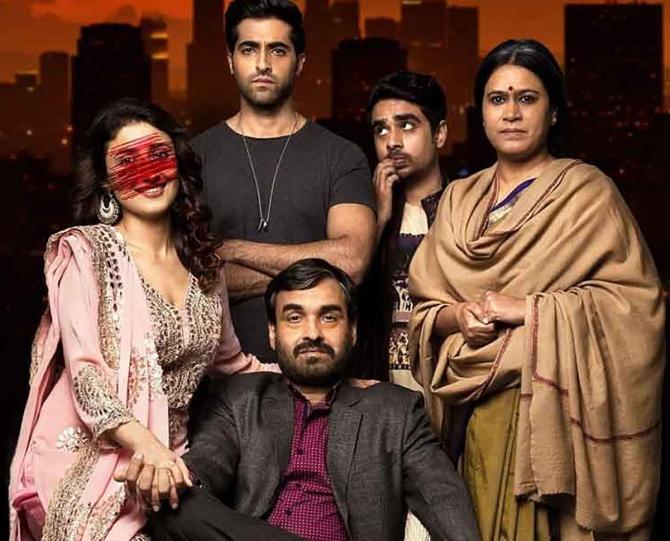 We saw you in Madam Chief Minister.
(Director) Subhash Kapoor makes really good movies, so it is really good to be a part of one of them.
I am really excited to be in his filmography.
I am not so well versed in politics; it is a whole new universe.
I don't even know how somebody goes off and becomes a politician.
So I had to put in a lot of preparation.
The look was very exciting, since I got to play a bald person.
Different kinds of looks really excite me.
I hate to go on a set and see myself in the mirror. I like to see a character.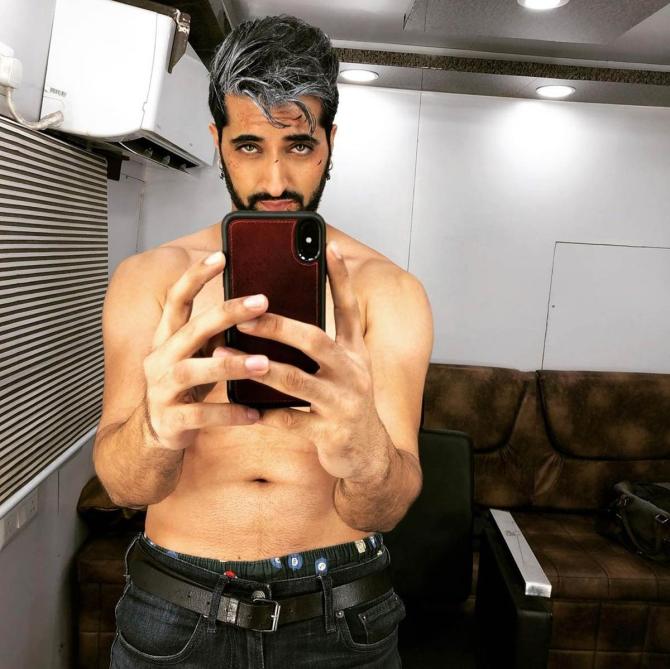 You seem to like playing dark and menacing characters.
I think this is because of the way the shows and films are releasing. Like, there was High, Flesh, Madam Chief Minister... the darker shades that I have played are releasing now and I am okay with that.
It is super fun to play parts like this.
A few years ago, people would look at me and say that he would never play a villain.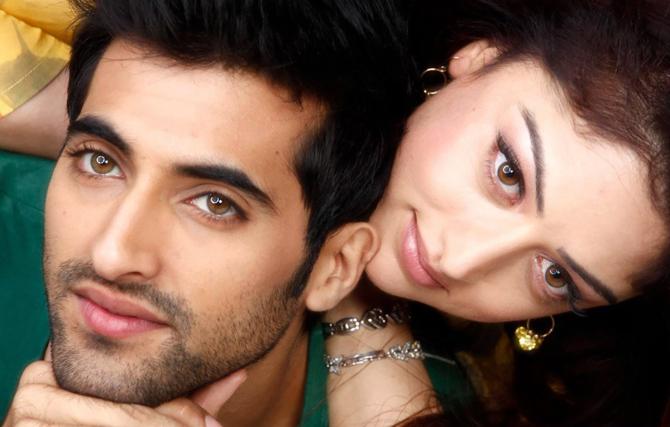 These characters are very different from the way you started out on Iss Life Mein, as a typical romantic hero. Did you deliberately move away from that image?
Oh yes! The second it released...
I think I was chasing the trappings of a Bollywood movie star when I first came.
I got that film through auditions, but it like a perfect launch vehicle, right? A Sooraj Barjatya film, romantic comedy... it had all the makings of a launch vehicle.
But after that film, I felt I never came here to be a star.
I came here to be an actor.
I didn't want to get caught up in the noise that this will make me famous or this will get me endorsements or this will get me in the cool parties.
I stopped chasing any of that.
I only chased what I thought would make me a good actor.
I think I did the maximum number of films then, like Pizza, Fitoor and even short films.
I really just wanted to be a working actor.
My priorities became clear after that first film.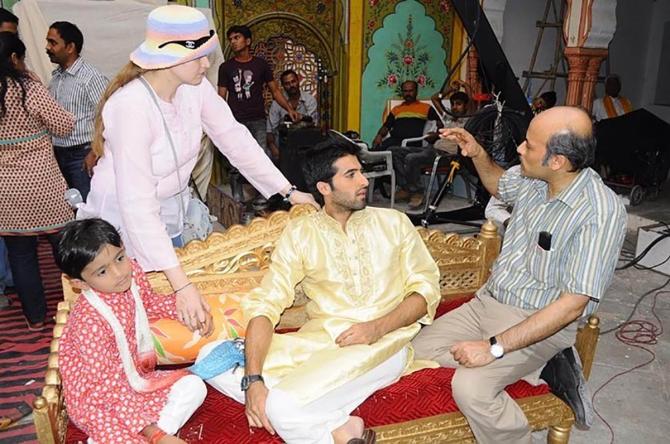 You recently completed 10 years in the industry.
My journey has been a mixed bag.
I haven't had it easy.
A lot of films flopped at the box office, a lot of roles went to other actors.
I had that traditional struggle -- from standing in line with my portfolio to getting things working, to jumping into the OTT space and finally, finding some popularity somewhere.
I have faced so many rejections, but because I was so passionate about what I was doing, I stuck around.
How did you handle that phase in your life?
Well, I am a human being, so I was definitely disheartened.
I thought they were great movies, so why aren't people watching them?
But I kept chugging along and finding a way to get up in the morning and get back to work.
But when I look back at it, it's all that pain and disheartenedness that makes you the artist you are.
So I'm not complaining about it.
I am at peace with the way things went.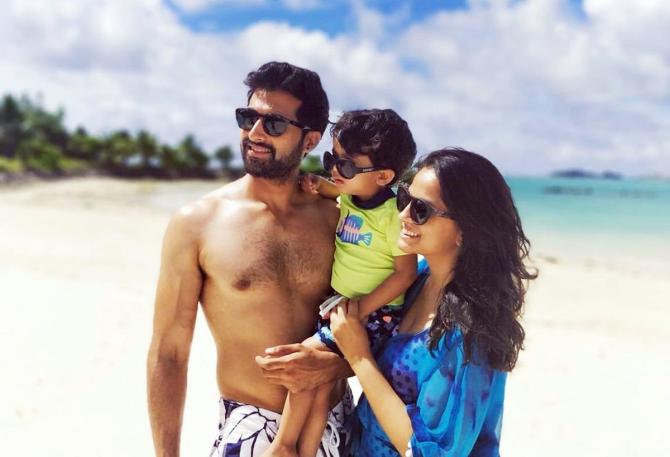 You were born and brought up in New Jersey. What made you become an actor in India?
My family and I would come to Bombay every summer holidays because my dad loved the city.
I came to India to live in 2008, when I was 22 years old.
I always knew, even as a child, that I wanted to move to India and be an actor.
My mindset was very clear, so I never had to adapt to it when I came here.
The language training etc had started in the US itself.
I was very exposed to Hindi cinema, as my father is a huge Hindi movie geek.
I watched films of Balraj Sahni and Guru Dutt from a very young age.
Why didn't you become an actor in the US?
When I looked at Indian actors, they looked like me. Like when I looked at Shammi Kapoor or Rajesh Khanna, they looked like me.
In my house, we spoke only in Hindi, so I was like, they sound like me.
I felt the connect.
In America, they are white with blue eyes, so I never felt like I could be in Hollywood.
In fact, there was this film called The Social Network (in 2010), and there was an Indian character in it. But it was played by a white guy, who was painted brown!
Now, you do have some South Asians doing good work there, like Priyanka Chopra, but we are still a long way away from being accepted as leads in their movies.
Imran Khan is your best friend. How did that happen?
Yes, he is.
We first met in 2002.
I used to come to Bombay every year, and that year, I joined Kishore Namit Kapoor's acting classes. That's where we met, and we've been thick friends since.
A day does't go by that we don't speak to each other.
What are you working in next?
I will make an entry in the third season of Inside Edge.
I am doing a remake of the Tamil film, Thiruttu Payale. It doesn't have a Hindi name yet; we have finished shooting for it.
There are a couple of Web series that I will be shooting in February, through April.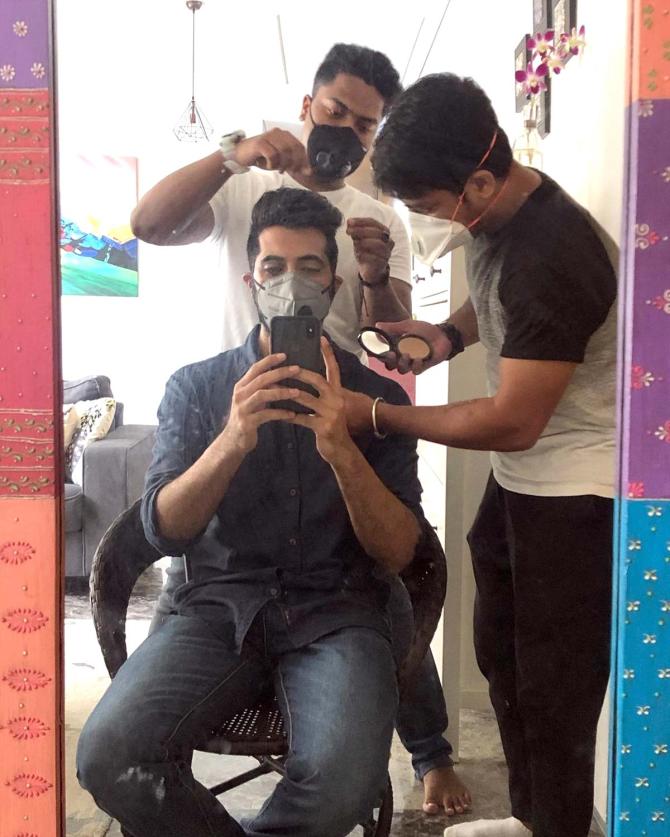 How tough is it shooting during COVID times?
It is not fun, work cannot be done like this.
But it is something we have to get used to.
The other day, I was on a set, and as an actor, you want to follow your instinct. So in that moment, in that scene, I wanted to hug my co-star.
But I suddenly stopped because I was thinking maybe she won't be comfortable with that due to the pandemic.
So it's like we have to act and yet, keep this in mind! (Laughs.)