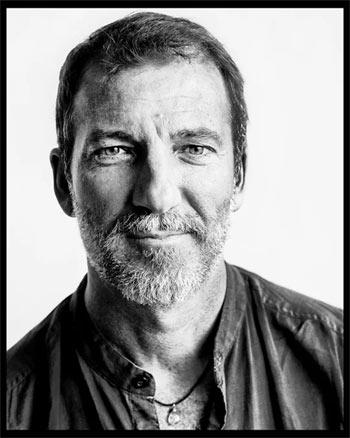 'I had no idea who Shashi Kapoor was.'
'He was at Prithvi theatre and everybody said, "Oh my God, that's Shashi Kapoor!"'
'I asked, "Who is that?"'
'I didn't know him when I first photographed him.'
Mark Bennington has since come a long way, and taken some amazing pictures of Bollywood's brightest stars.
Liked the behind-the-scenes pictures of Alia Bhatt, Sonam Kapoor and Sonakshi Sinha?
New York photographer Mark Bennington has a whole collection of them in his book Living The Dream: Life Of The 'Bollywood' Actor.
A trained actor, Mark worked in theatre as well as television for 10 years. Eventually, he got bored and wanted to try something else.
In 2003, he chose photography.
Mark, who married Pune-based Taapsi three years ago, tells Rediff.com's Patcy N why he came to India and captured Bollywood in its reality:
On my 40th birthday, I was going through a phase where I wanted to do something different.
I was successful as a commercial photographer in Los Angeles and wanted to travel to different parts of the world for a different kind of project.
I decided to come to India.
I met (The Lunchbox producer) Guneet Monga through some strange circumstances and she introduced me to bunch of actors.
My project was suddenly up and running. It was really easy.
I thought of doing candid shots because I don't like style and glamour pictures.
I don't relate to generic fashion photography.
I like to capture reality.
I want to tell a story through my pictures.
I want to say what an actor's life is really like in Mumbai.
Before coming to India, I had never seen a Bollywood film, and did not know anything about the industry.
I couldn't even name one Bollywood star. But that was good for the tone for the book.
I had no preconceived notions of anyone or their position in the community.
But I did start reading up on them, and also started watching two Hindi films a day. I read the newspapers too.
Once I knew a little about the industry, some actors became an obvious choice.
I wanted to involve the Khans, but Aamir said no and Shah Rukh did not get back.
The only person I got was Salman Khan and I got to spend two days with him.
Amitabh Bachchan also said no.
I wanted all kinds of people, including Bobby Darling and Rakhi Sawant.
Some of my friends, whom I would hang out with, became famous, like Swara Bhaskar, Huma Qureshi and Arjun Kapoor.
I had met (casting director) Shanoo Sharma through Guneet. She would pick up the phone and call Abhay Deol or Jeetendra, others I called through the actor's directory.
Karan Johar wrote the foreword and Shanoo wrote the afterword for my book.
Shanoo and Karan have been friends for years, so it was easier to get him on board.
I spent two years and $30,000 on this book.
Salman Khan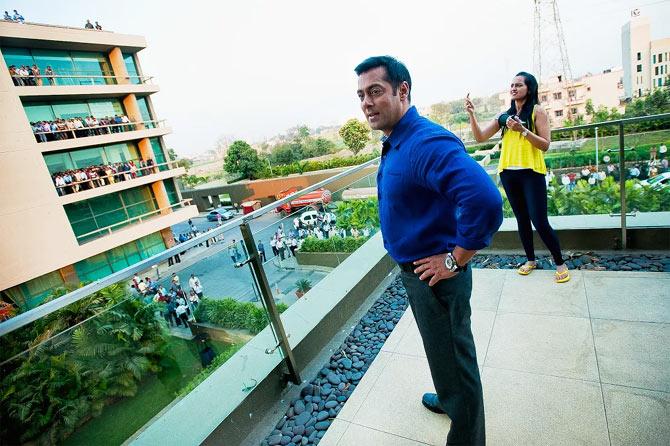 I have compiled 112 pictures for the book.
I had many great shots of Salman but wanted to capture him poetically, as the book is almost like a long poem.
Salman steps out on his balcony and hundreds of people come to see him. But I did not want to take a picture at his home.
Here, he's at a private property in Pune and people are watching him from other buildings and gates.
I spent two days with Salman and he told me not to get offended if he 'zoned out' and didn't talk, as he sometimes did that.
During the shoot, Salman, Sonakshi and I sat on the terrace and nobody said anything for half an hour. Yet, the silence was very comfortable, which is rare.
I did not have any bad experiences during the shoots. But I met Rakhi Sawant twice and both times, I waited for over five hours. That was frustrating.
Deepika Padukone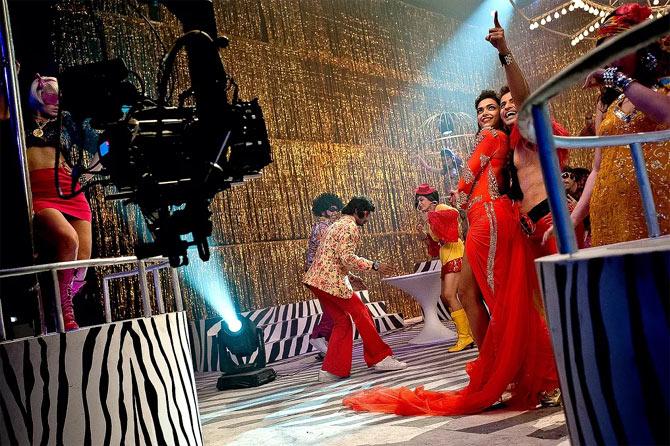 Deepika was shooting a music video at Film City (in Goregaon, northwest Mumbai).
It was tough, and because she was rehearsing. I was there for an hour.
Later, I spent 45 minutes with her and chatted with her. She told me she's nervous all the time, but nobody knows about it.
Ranveer Singh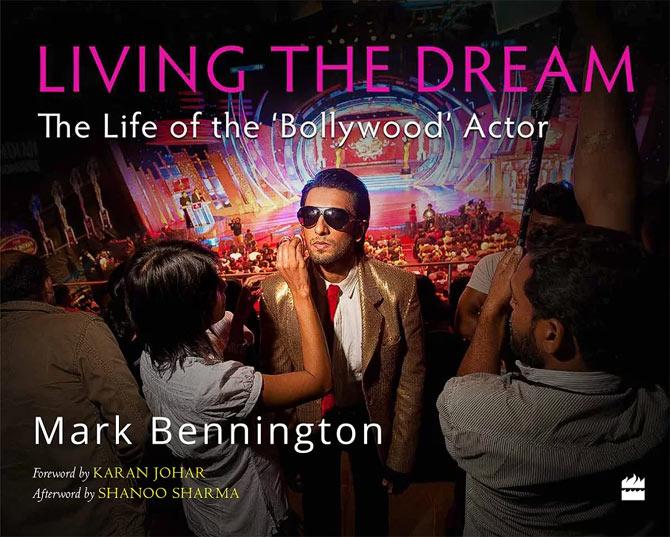 I chose Ranveer Singh for the cover of the book because it looked a bright and colourful picture.
I was supposed to photograph him in his dressing room, but he got delayed.
I had to sneak into the auditorium and managed only three shots in 10 seconds. Then, he went on stage.
About a month later, I met him and we chatted for two hours.
Kareena Kapoor Khan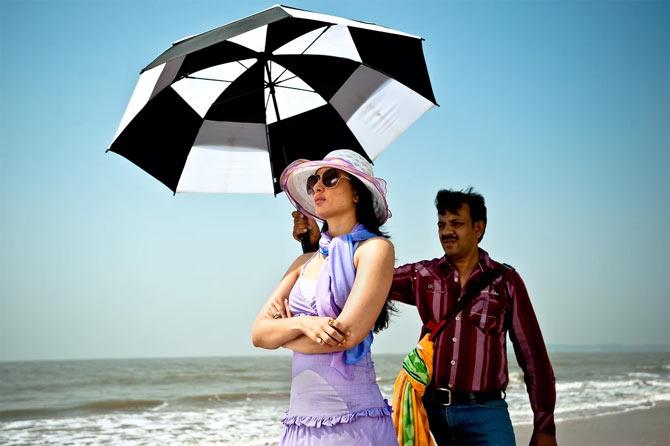 I met Kareena Kapoor through Arjun Kapoor. She was shooting for a commercial in Madh Island.
I did not have to convince her to click this picture; I took it about six years ago.
Naseeruddin Shah and Ratna Pathak Shah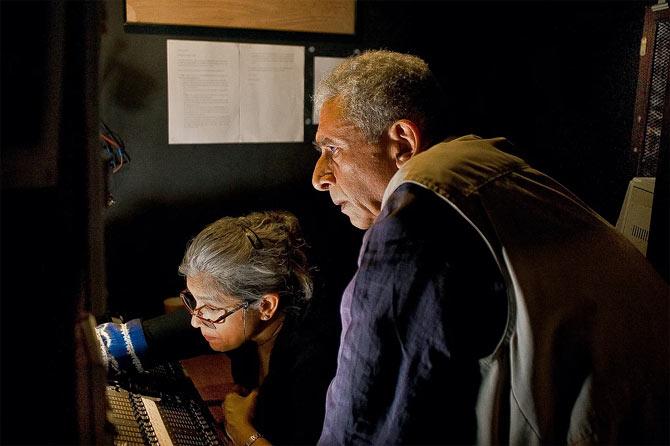 I shot this picture in the lighting room at Prithvi theatre, where Naseer and Ratna were rehearsing for a play.
Abhay Deol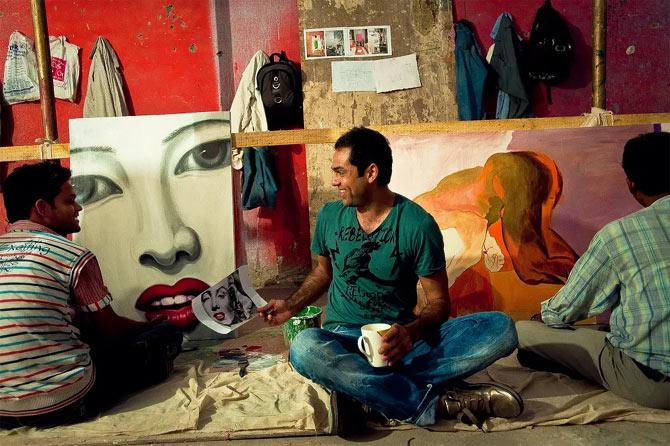 Abhay Deol's picture was shot in Film City; he was at a promotional shoot for one of his films.
He wanted to take a break from the shoot and we went to have chai.
This picture is very interesting as he is an artiste and is sitting with other artists.
Shashi Kapoor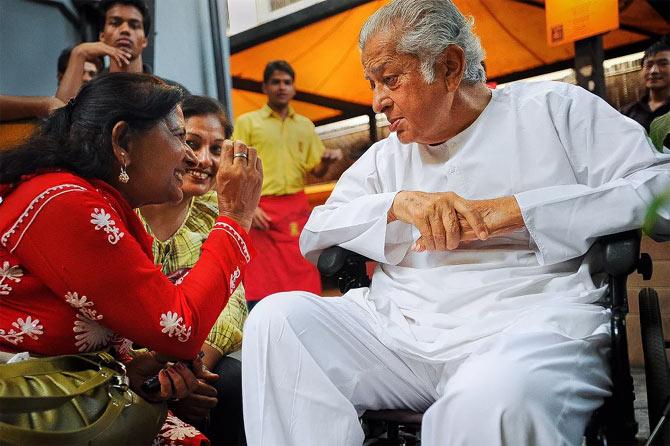 I had no idea who Shashi Kapoor was.
He was at Prithvi theatre and everybody said, 'Oh my God, that's Shashi Kapoor!'
I asked, 'Who is that?'
I didn't know him when I first photographed him.
I read up on him, went back two years later and then took this shot.
By then, I knew who he was and what he means to the community.
Ranbir Kapoor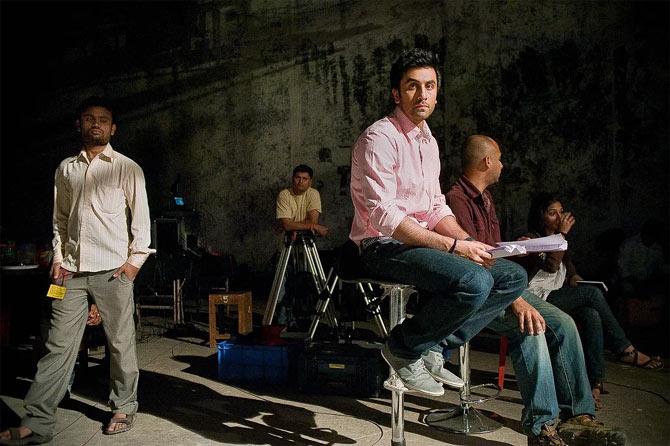 I took Ranbir Kapoor's picture in 2011 when he was at the height of his career.
His picture was shot at Yash Raj, where he was shooting a commercial.
He is very professional.
My next project will have black and white portraits of my friends and strangers and is titled Me Mumbai.