'I always feel that if I have not done anything in the past year, people will probably forget me.'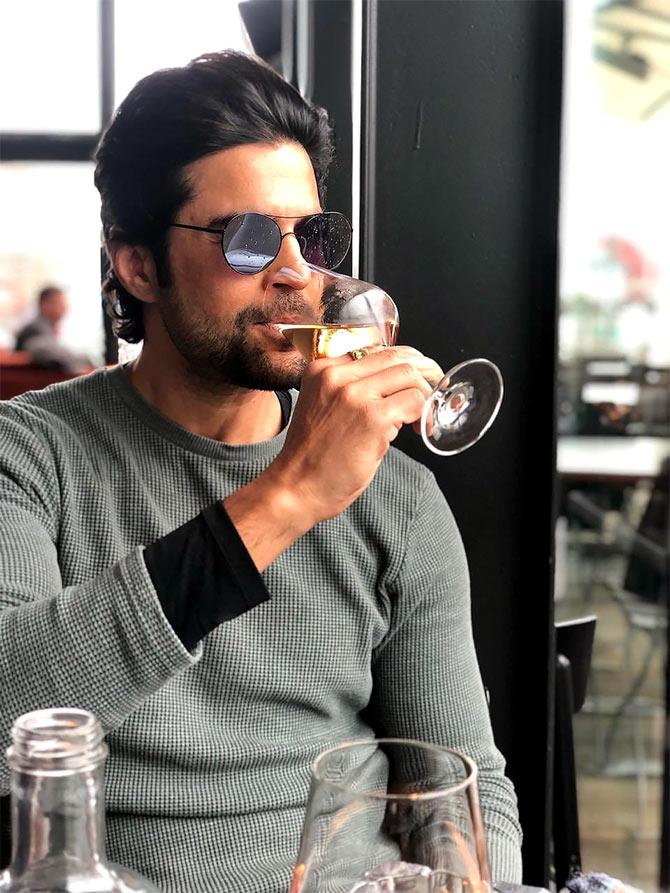 It's not money that convinces Rajeev Khandelwal to sign a new project.
It has to be something beyond the 'routine'.
The hunky actor returns to the movies after a two-year hiatus with Pranaam, and he promises that's it 'different' from what he has done in the past.
Why don't we see him more often?
"I work very less," he tells Rediff.com Contributor Mohnish Singh. "I do one project at a time, and then I go on vacation. I would like to believe that when I work, I do it with all my heart."
Tell us about Pranaam.
Pranaam is a small effort to recreate the style of filmmaking from the '70s and '80s. It is not one of the routine films that we see today.
Actually, I would not call today's films 'routine' because every Friday, you see a different kind of film.
Filmmakers are experimenting a lot.
Content is back.
I have always believed in content.
I have decided to do something different from what I have done in the past.
Pranaam is not what you would associate me with or the work I have done in the past -- Be it Aamir, Shaitan, Table No 21 or even Fever. These films were very complicated.
When this film came to me, I was very happy.
I asked the makers if they would be able to make it the way they narrated it to me because recreating the '80's in 2019 is not easy.
When you watch the film, you will see that it has a very simple narrative.
The protagonist belongs to the weaker section of the society, but he wants to fulfill his father's dream. How the system fails him and things go out of his hands is what you will see in Pranaam.
The entire story of the film is written on its poster itself -- that it's the journey of an IPS officer, who turns into a gangster.
These kind of scripts are not written everyday, and I am happy that I got the opportunity to play such a character.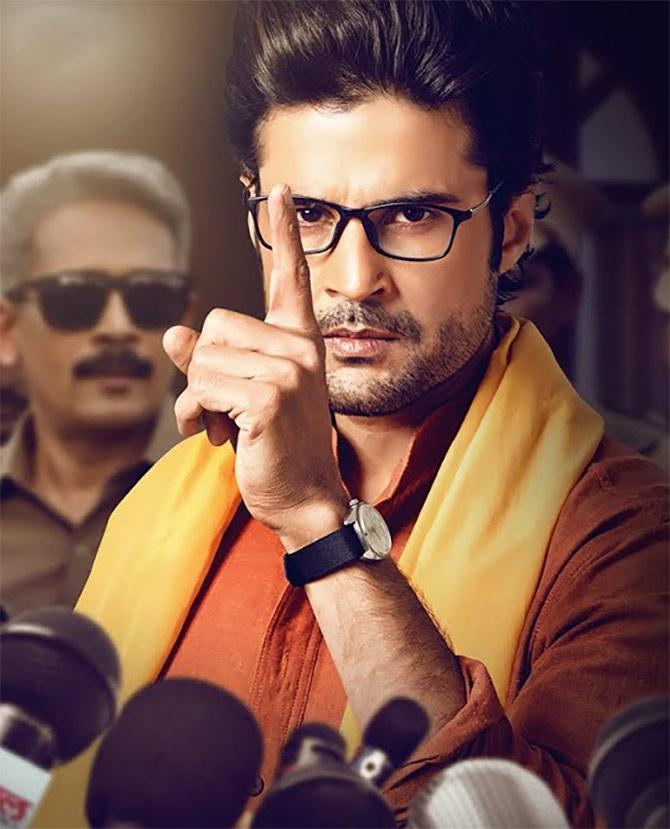 Don't you think it's a risky film?
It could be.
Every small film is risky because till the time you don't have the might to buy cinema halls and show your muscle power, it does not matter whether it is a good film or bad. So it's risky.
Small films made on a shoestring budget of Rs 4-5 crores always face risk, and I'm used to it.
I don't do big banner films.
The kind of films I do always have the risk factor.
If Pranaam was produced by somebody who had muscle, it would have been released in some 4,000 theatres.
But when you make a film with not a very established banner, there will always be risk.
You look so fresh every time you come up with a film. How do you manage to look so good? :)
Because I do very less stuff (laughs).
I work very less.
I do one project at a time, and then I go on vacation.
I would like to believe that when I work, I do it with all my heart.
When I work with a first-time director or a production house which is not well established, I know the (box office) collections of the film will not go beyond a certain amount if they pitch the film right.
I have only one wish: whoever watches the film should not come out and say, 'Rajeev disappointed me'.
I am not someone who believes a film will work just because my name is associated with it.
When I work on a project where hundred other people have also contributed, I make sure to give my hundred percent.
After that, how it is presented and packaged is not in my control.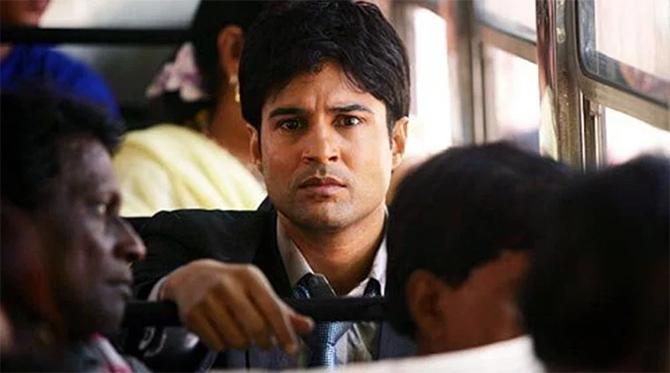 You started off on a high note in Bollywood with films like Aamir and Shaitan. But your last few films failed to click with the audience, even though they got critical acclaim.
When you say your films got critical acclaim but did not work at the box office, you're saying that you did your job well but not the producers.
They did not release the film properly.
If you release a film in 400 cinema halls, how will it do well?
Getting the audience in cinema halls is not my job. That's the job of the marketing team.
People did not even know when films like Samrat & Co and Fever released.
Reportedly, Ekta Kapoor is coming up with a reboot version of Kahin Toh Hoga, a show that catapulted you to stardom.
I have also heard these rumours.
If she approaches you for a character, will you accept?
It's hypothetical.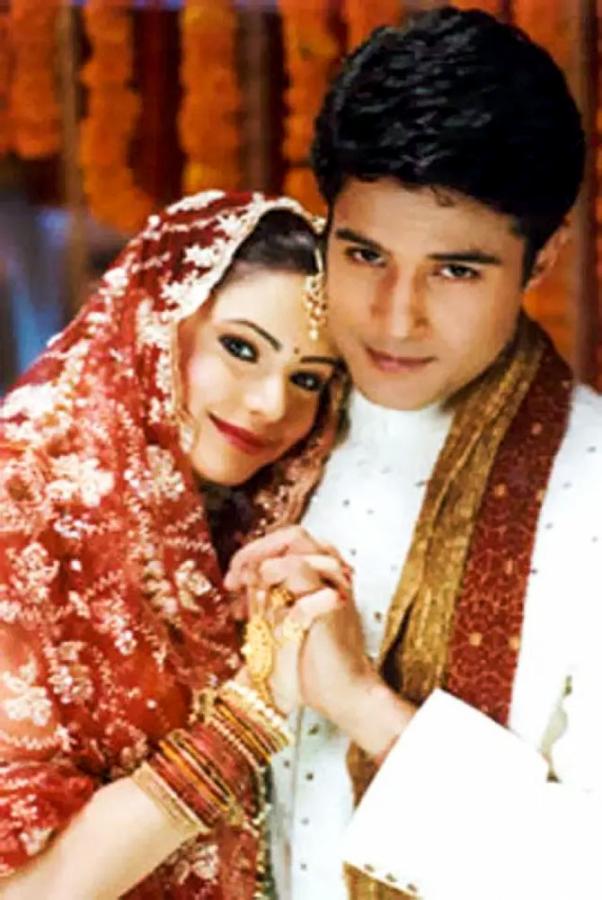 You have explored all mediums, be it television, films and digital. What's the difference between them?
As an actor, I don't find any difference.
I don't think I will act in a certain way just because I am shooting for a television show. Or that I will do it differently when I shoot for a film.
It depends on which screen we watch it.
The reality is that today, we watch everything on the small screen. If we want to watch an old film, you can watch it only on the small screen.
The environment is the same, the approach is the same, the output is the same.
I never felt a difference.
I have been using the same vanity van for the past 15 years, whether I am doing a TV show, a film or a web show (smiles).
But in films, one gets more time to prepare.
Yes. The only difference is that when you work in a film, you end up doing only one scene (in a day).
How does that show my competence as an actor?
If the editor is going to pick one shot from the 25 takes I have given, how does it show my competence?
That's something I don't enjoy much because somewhere you know that from the 25 takes they have taken for each scene, one shot must be good.
When you do a TV show or a web show, you give three-four takes. There your talent is much more visible, at least in your head.
Films have huge sets, and take three-four days to shoot one song.
So, yeah, in that way, there is a difference.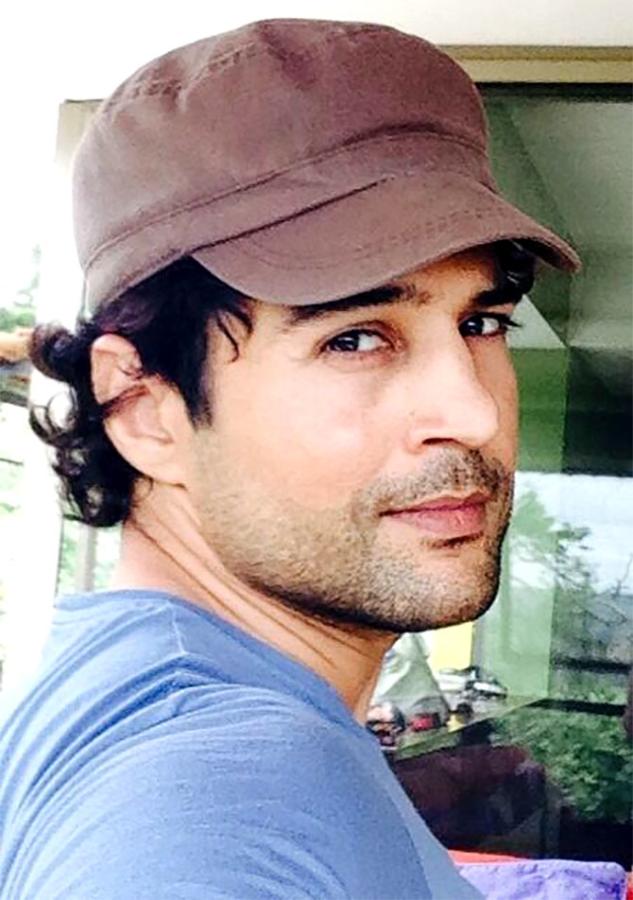 Apart from acting, is there anything else you would like to explore in the creative field?
Writing and direction, maybe someday.
Would you ever like to pen your autobiography?
Yes.
As long as it can inspire somebody, I will surely pen down something someday because, yes, it has been an interesting journey, especially surviving in this industry without any PR machinery, social media presence, parties and awards...
Despite that, I am still working.
Why do you stay away from parties?
I have nothing against them, but these things don't suit me.
I like to be a part of things I believe in.
I don't come in the papers, like getting spotted at airports etc, because I run away from it (the media).
It does not suit me.
I don't do things to grab attention.
Why should I move around with four people thinking I am special?
But don't think I'm doing such things because I am humble. The fact is that if you give me (extra attention), it is problematic for me.
Whenever I get bouncers, I feel (suffocated).
Whenever I attend a function and bouncers keep people away from me, it pains me.
Whether you're working or not, your fan following is on the rise.
I always feel that if I have not done anything in the past year, people will probably forget me.
I don't know why but people have been so kind to me.
I think it's karma.