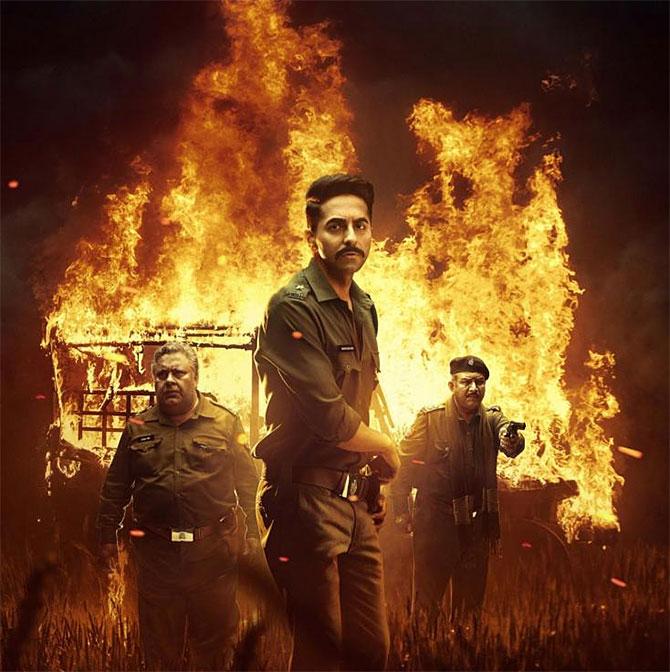 Two Dalit girls are raped and hung from a tree, prompting a police procedural and soul searching in the hard-hitting promo of Anubhav Sinha's Article 15.
The Ayushmann Khurrana starrer, which evokes the prohibition of discrimination on grounds of religion, race, caste, sex or place of birth as per the Constitution of India, earnestly declares 'Farq bahut kar liye. Ab farq layenge.'
Given how rarely Bollywood mainstream broaches the subject of caste discrimination, it's no surprise Article 15 has piqued everybody's curiosity.
As we eagerly wait to see what 'farq' it makes when it hits the screens on June 28, Sukanya Verma looks at the few occasions caste came up in Hindi movies.
Sonchiriya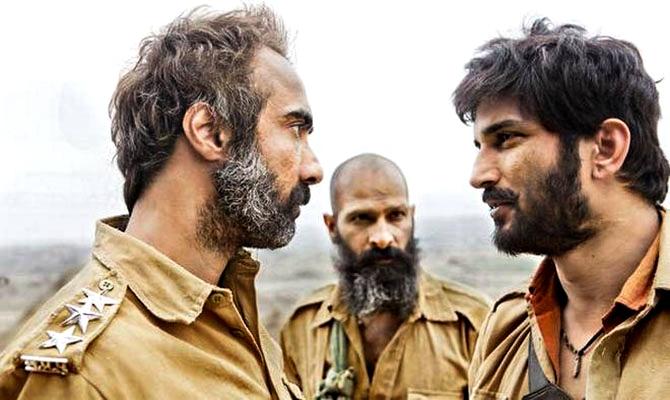 Abhishek Chaubey's Sonchiriya is a gritty, existential take on dacoit life.
But the element of caste politics -- Gujjars, Thakurs -- dominates its soul as well as spirit.
Like our review states, 'caste allegiance counts above everything else in the dusty ravines of Chambal'.
You just can't miss it.
Mukkabaaz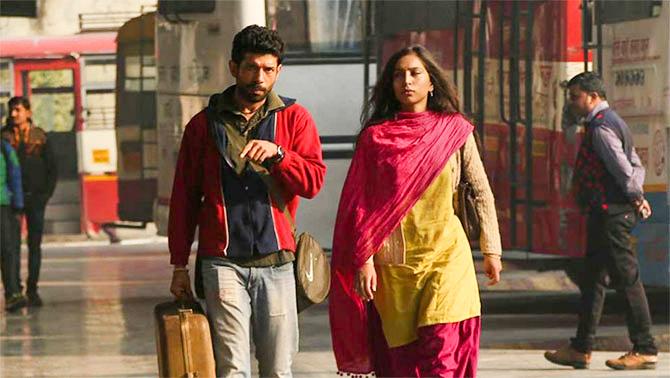 Besides being an underdog story of a small-town boxer wanting to succeed against all odds, Anurag Kashyap's Mukkabaaz also looks at the ugliness of casteism in Vineet Kumar Singh and Zoya Hussain's opposed romance.
Masaan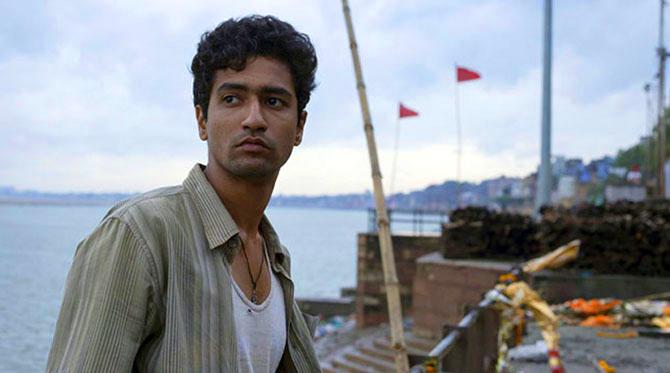 Vicky Kaushal plays a young engineering student belonging to the Dom community, in love with a girl from an upper caste. He's embarrassed by his own identity.
Neeraj Ghaywan's critically acclaimed Masaan calls out the privileged view in believing education eradicates caste-based prejudices and how it affects urban, contemporary India just the same as its rural counterparts.
Dhadak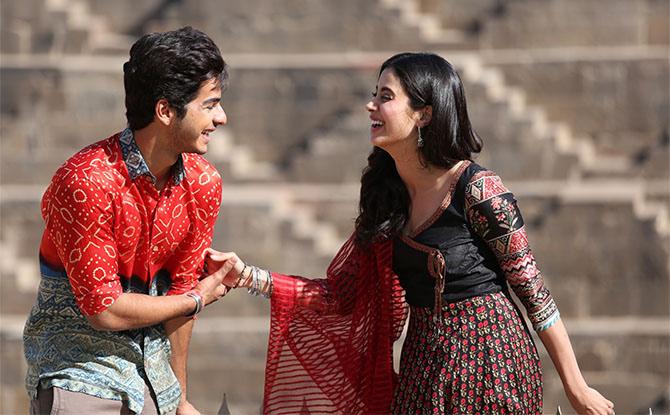 Caste-based politics reared its ugly head in Nagraj Manjule's Marathi blockbuster Sairat to alarming levels.
But its glamourised remake, fixated on launching star kids and siblings on silver screen, barely skims the surface.
Chauranga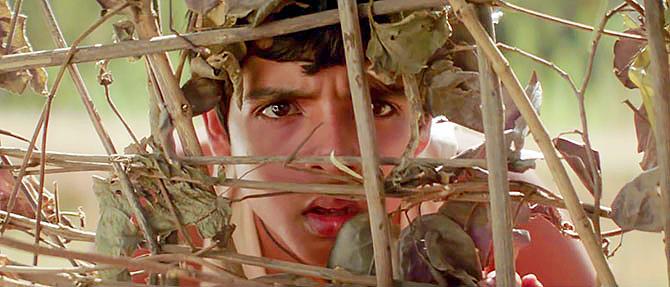 Bikas Mishra's Chauranga points fingers at India's terribly casteist scheme and double standards when its 14-year-old Dalit protagonist develops feelings for an upper caste girl even as his mother carries on with the latter's bigoted, influential father.
Aarakshan
Though Prakash Jha's star-studded Aarakshan attracted attention and controversy for its theme of caste-based reservations, its unfocused storytelling shows little understanding of the complexity at hand.
Eklavya: The Royal Guard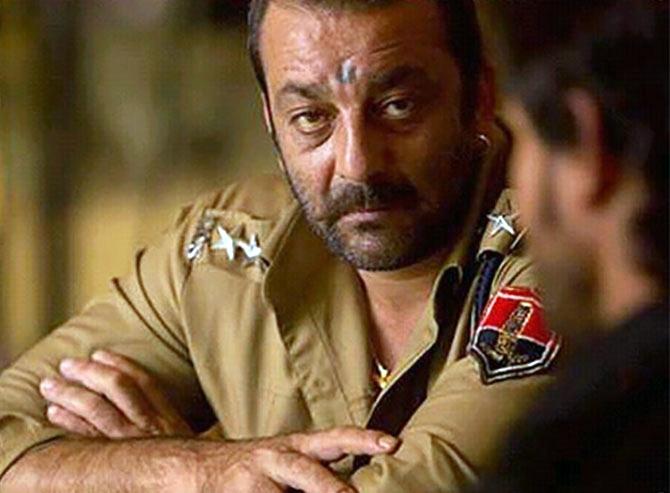 Although only a subplot, Sanjay Dutt's presence as a lower caste cop high on sarcastic resentment is a caustic commentary on prevailing caste discrimination and rotting royalty in contemporary India.
Omkara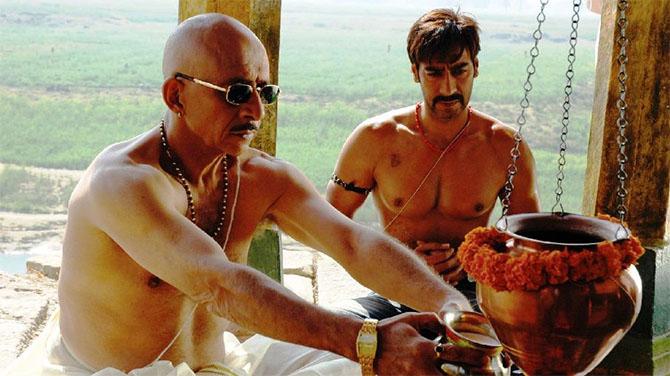 Hailed for his cunning retellings of Shakespeare's popular plays, Vishal Bhardwaj swaps race for caste to infuse nuance in a notably suspicious characterisation and raise the stake of Ajay Devgn's 'Adha Brahmin' insecurities.
Swades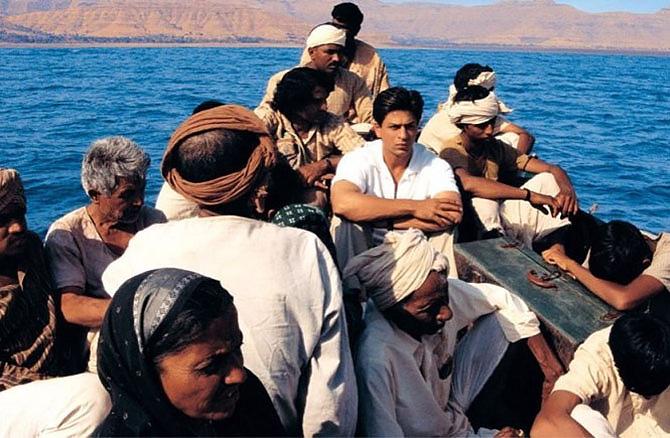 Shah Rukh Khan's serene soul, as a NRI and NASA employee, is stunned to see the problems India faces at the grass root level because of unfair caste politics excluding an individual's basic right to employment and education.
His encounters provide some of the most poignant, life-changing imagery in Ashutosh Gowariker's slice-of-rural realism.
Lagaan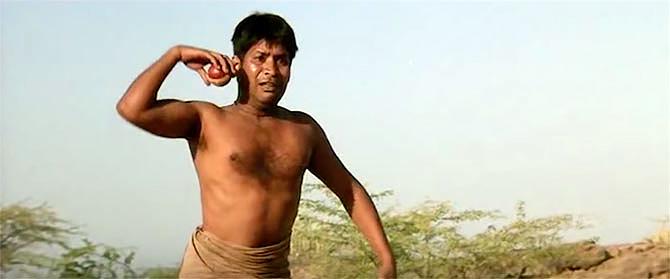 Caste, religion, disability, underdogs... Ashutosh Gowariker readily addresses the efforts of disadvantage rising above its stature to turn Lagaan into a glorious triumph of spirit.
And so there's Aditya Lakhia as Kachra, a Dalit whose inclusion in the village team assembled to beat the British in a game of cricket at first invites displeasure until his exceptional spinner skills make them see the absurdity of such prejudiced mindsets.
Bandit Queen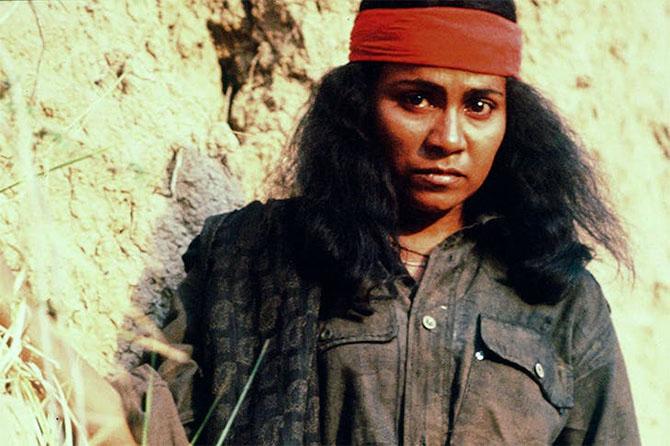 Horrendous instances of physical and mental abuse and humiliation of a low caste village woman at the hands of upper caste men give rise to dacoit-turned-politician Phoolan Devi's legend in Seema Biswas's unflinching portrayal.
Rudaali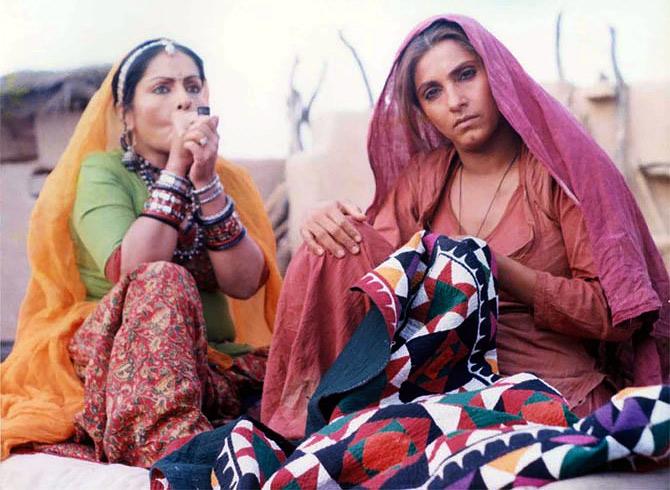 Caste may not be the focus of Kalpana Lajmi's adaptation of Mahasweta Devi's short story, but it's certainly the catalyst to Rudaali's steady chaos and conflicts.
Here, a low caste community of professional mourners conveys grief for those high up in the social strata, as part of an archaic custom, underlining even suffering is controlled by caste.
Aakrosh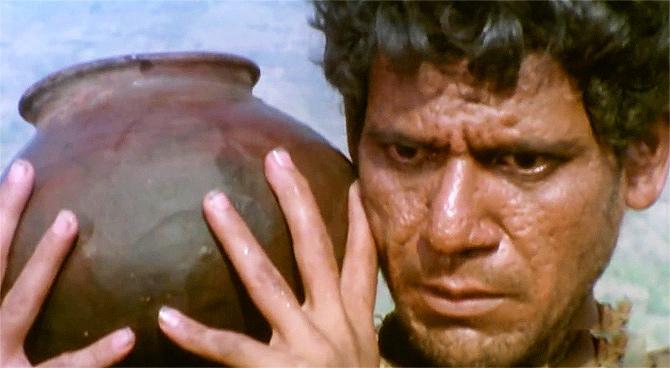 Always a frontrunner in showing reality affecting the farthest sections of Indian society, Shyam Benegal presents a powerful portrait of the subjugated lot through the prism of caste system in the haunting, unforgettable cry of its biggest victim.
Chameli Ki Shaadi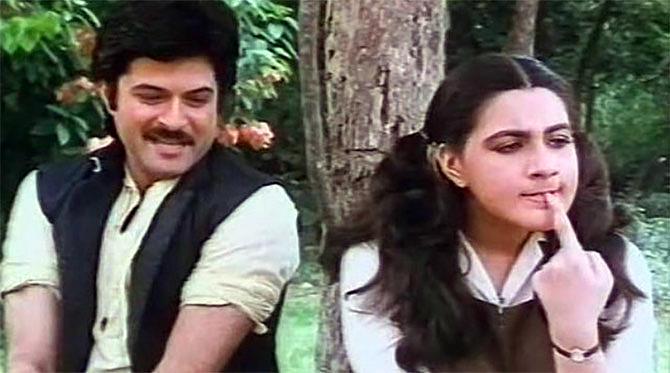 Basu Chatterjee's playful take on inter-caste romance, starring Anil Kapoor and Amrita Singh, turns the boy-meets-girl premise on its head to highlight the disparities and hypocrisies of social classification.
Mirch Masala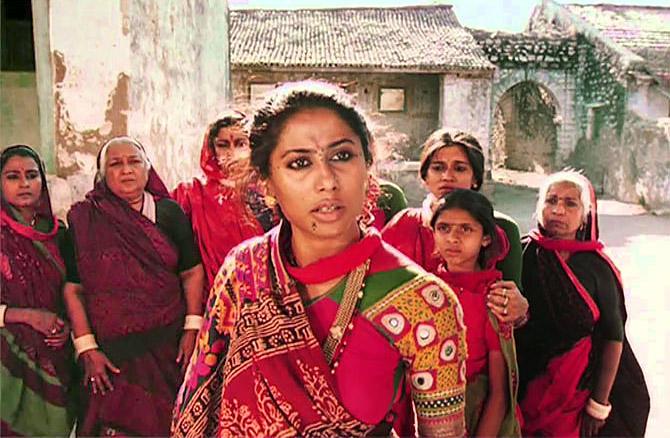 Caste may not be an in-your-face detriment in Ketan Mehta's Mirch Masala as much as patriarchy and misogyny, but its evils imprint the actions of some characters and the fate they receive.
Sadgati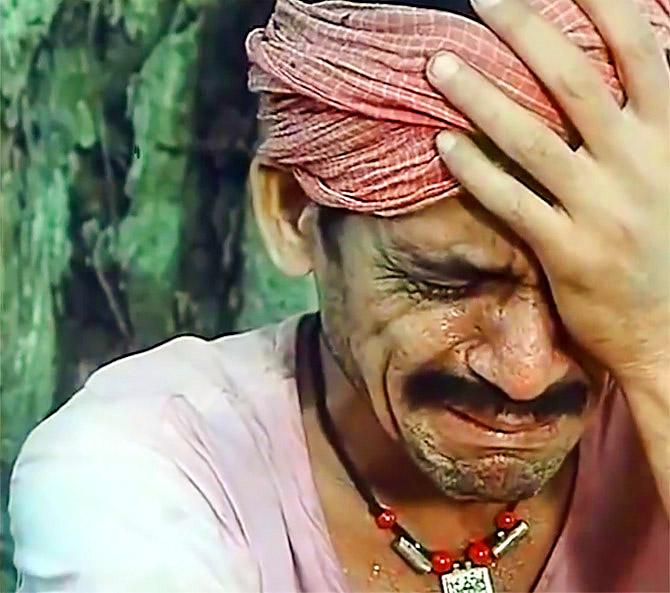 Satyajit Ray's adaptation of Munshi Premchand's story takes a scathing look at the plight of untouchables through Om Puri's frail, penurious and desperate peasant and Mohan Agashe's inhuman, entitled village Brahmin resulting in both heartbreak and embarrassment.
Ankur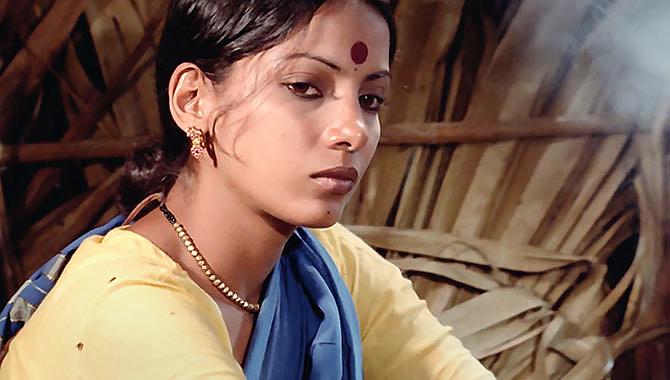 Set against the backdrop of feudal oppression in rural India, Shyam Benegal's Ankur documents distressing scenes of caste dynamics through the illicit liaison between a lower caste married woman and her upper caste employer.
Godaan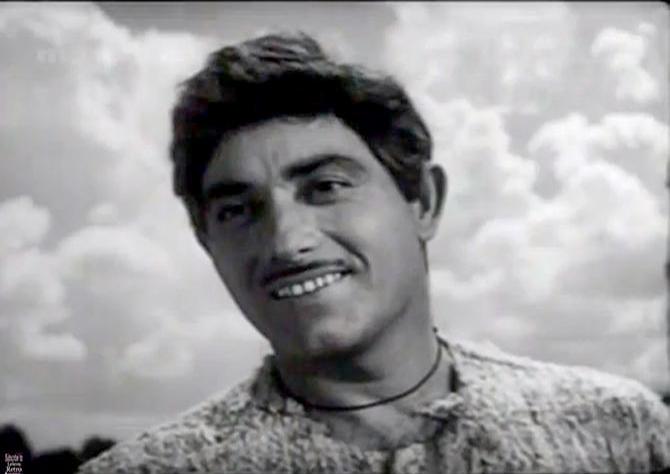 Once again a poor peasant is at the centre of Munshi Premchand's celebrated Godaan, also the inspiration for Raaj Kumar-Kamini Kaushal's 1963 melodrama and revolves around the exploitation of lower castes by higher castes.
Sujata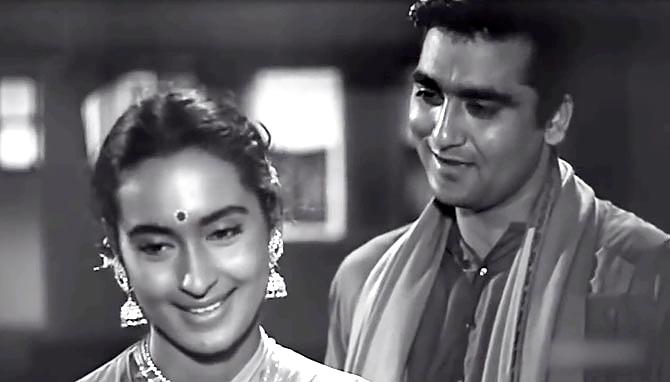 Bimal Roy's 1959 classic is an emotional plea to abandon parochial mindsets that look at caste as the basis of identity or affection through the experiences of a low-caste orphan in love with a Brahmin boy, much to the chagrin of the family that adopted her.
Achhut Kanya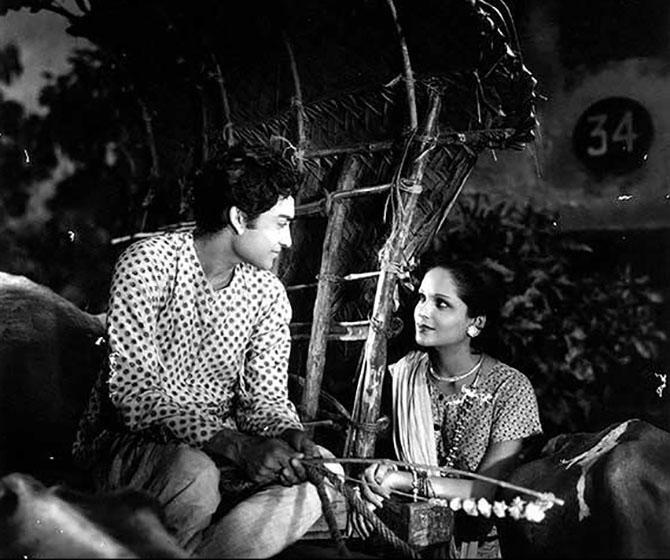 One of the first movies to explore the consequences of caste differences, Achhut Kanya -- starring Devika Rani and Ashok Kumar -- is a star-crossed romance between a Dalit girl and Brahmin boy whose predictable disapproval can only be countered by an act of gallantry and grace.