'I am learning good things and trying to avoid the bad.'
'I am moving ahead with a positive attitude.'
'That is my biggest achievement.'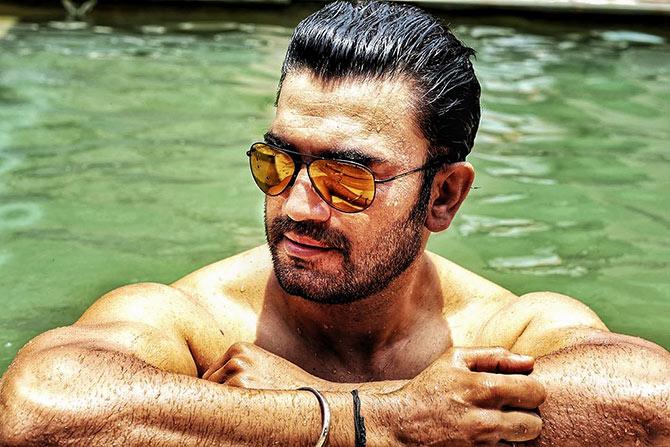 Sharad Kelkar is enjoying the success of his first Web series The Family Man.
Directed by Raj & DK, the drama series -- spearheaded by Manoj Bajpayee -- sees him in an important subplot.
How much of a family man is he?
"I am not as bad as Manoj Bajpayee's character in the show," he tells Rediff.com Contributor Mohnish Singh.
What makes The Family Man a must watch?
It is a brilliant series in terms of content.
It has humour and the scares of life, which common people tend to ignore.
You may be on your way somewhere and there's a bomb blast.
Or you may be too busy with work and not know what your child is doing at home.
Where is your daughter going?
What is happening at home and in school?
Who are their friends?
A lot of events are covered in a very beautiful and simplified manner.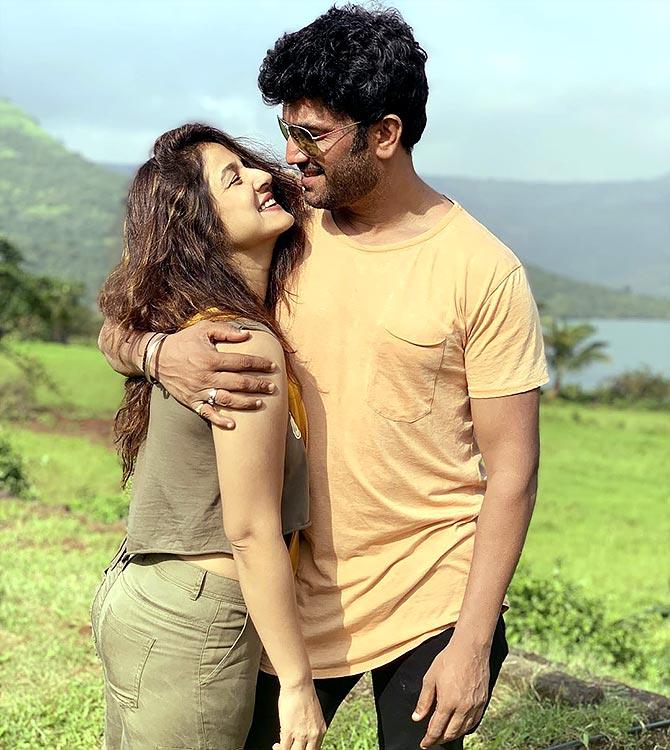 What kind of family man are you?
I am not as bad as Manoj Bajpayee's character in the show (laughs).
Having said that, we actors also have a hectic life, so we do miss out on a lot.
But I make sure to be there for the important events of the family.
I cannot give my family a second place.
If I know about my daughter's school functions in advance, I try to be in Mumbai and attend them.
I make sure to be home during birthdays.
I'm at home during festivals like Ganpati or Durga pooja.
There is a ritual at home of playing cards with my wife. (smiles)
We play cards for at least half an hour every day.
Any family holiday recently?
No, it has been a long time.
We last went to South Africa at the beginning of the year.
We went to Goa a couple of months ago.
We are making a plan to go somewhere.
The big vacation time is coming, maybe in November of December. Let's see.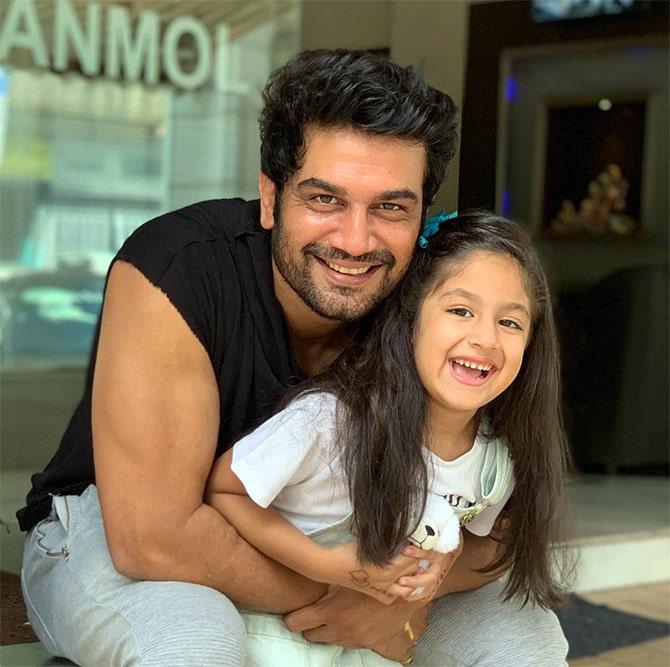 Does your daughter watch your work?
No, she is too small. She's busy playing with dolls.
She does not watch television, it's not allowed.
The laptop is not allowed.
The phone is a complete no, no.
She does know what her papa does (for a living). If you ask her, she will tell you that her papa does acting. She just knows that.
She does not know most actors.
She might be knowing Mr (Amitabh) Bachchan because my mother watches KBC (Kaun Banega Crorepati). She watches with her.
I let her watch the show because it is mostly about general knowledge.
Otherwise, she does not watch TV.
Is The Family Man your first stab at a Web series?
Yes. This is the first time I was approached for a Web series.
I am lucky to be approached by such good directors.
There was no way for me not to take up this project, and on such a big platform like Amazon Prime.
The series also boasts of phenomenal actors.
The story is great and my character is quite interesting.
I have never played somebody like Arvind before.
So it all came together.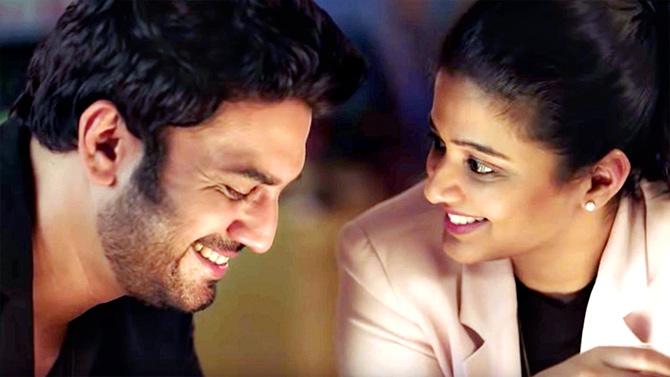 Did you the length of your role matter?
Not really. I see how important my character is and what he is doing in the project.
Is he just a blink and miss?
Or he is a guy standing there throughout the project but doing nothing?
These characters do not attract me at all.
The importance of the character is the narrative, the importance of the scenes.
You started out with a Doordarshan show called Aakroshin in 2004. How do you see your journey over the years?
I am satisfied with it.
Whatever decisions I have made and whatever calls I have taken over the years, I am proud and happy with them.
I'm very proud of the kind of life I am leading with my family -- my mother, wife and daughter.
I am learning good things and trying to avoid the bad.
I am moving ahead with a positive attitude.
That is my biggest achievement.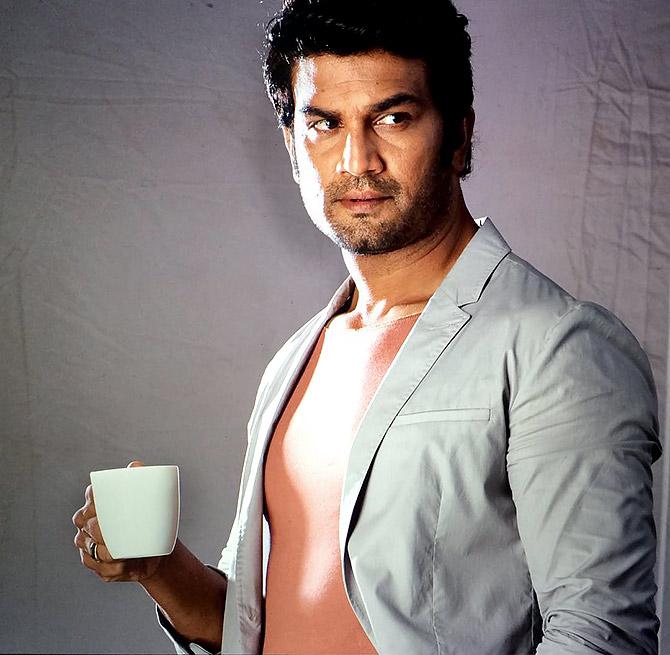 With you venturing into the Web space, Hindi films and South movies, will TV take a back seat now?
Not really.
I started doing films in 2012 with 1920: Evil Returns, followed by Goliyon Ki Raasleela - Ramleela.
I was doing Sony TV's Kuch Toh Log Kahenge at the same time.
I did the show for one year, after replacing Mohnish Bahl.
In 2013-14, I did a couple of films like Lai Bhaari and Hero, and then a TV show called Agent Raghav: Crime Branch. It was a limited series for &TV, which ran for eight-nine months.
In 2017, I did three-four films, including Irada, Bhoomi and Baadshaho.
I did a film down south.
Then I returned to television with Koi Laut Ke Aaya Hai.
So, as you can see, I keep mixing it.
I cannot run away from TV roles; people know me from there.
Right now, I am writing something that I feel would be good content for television.
I might star in it too.
I have produced a Marathi film called Idak and, touch wood, we have got a great response. It has won three state awards.
I want to venture into a lot of things, like creating content for television.
So TV will never go away from my life.
But I want to experiment with other mediums too.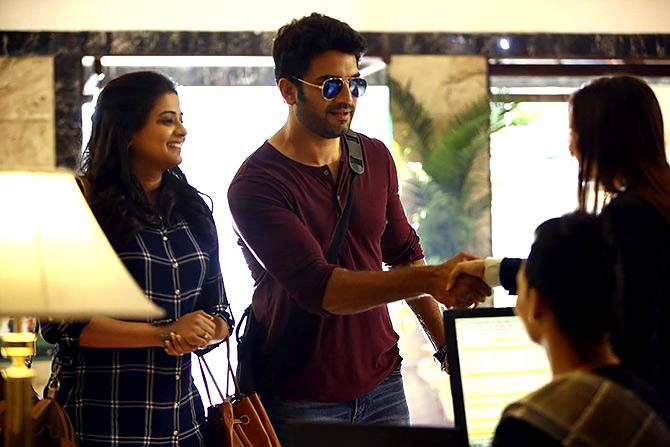 Are you open to doing supernatural shows?
Not really, because I do not relate to that.
The makers do not devote ample time to shoot such shows.
Of course, I am not against horror or supernatural shows but they are made in such haste that neither the writing is good nor is the quality. Even the VFX is so tacky.
If you shoot a supernatural show for a year or so and then telecast it, that makes sense.
But if you are shooting an episode today and planning to telecast it tomorrow with bad VFX, that won't work for me.
What next?
Housefull 4 is coming up.
After that, the second season of show of Rangbaaz.
I am working on a Web show but cannot talk about that now.
Then, there's a Tamil film.