'I got to meet my real life inspiration for my character.'
'I studied his mannerisms, behaviour and language.'
I secretly recorded his conversations.'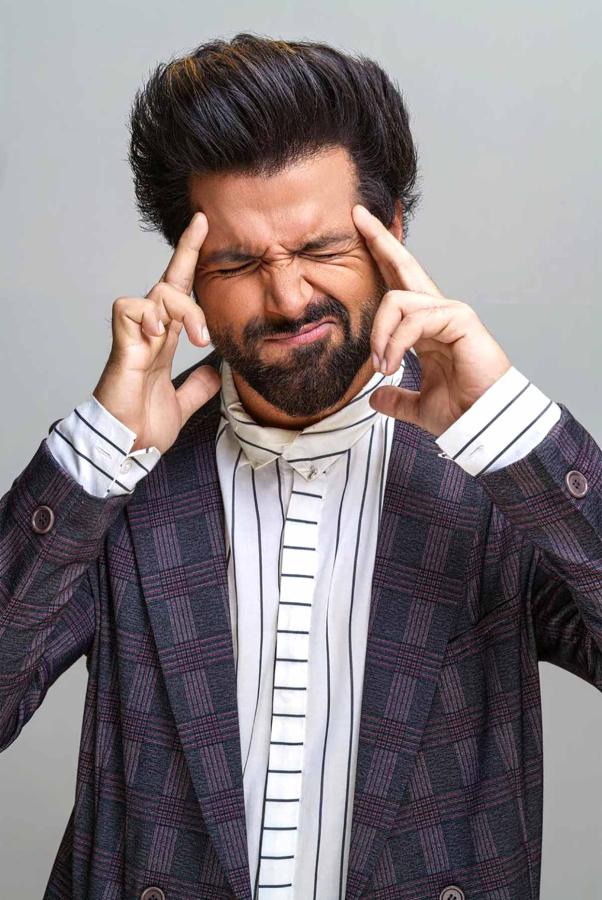 Rithvik Dhanjani is excited about his Web series, Cartel.
After Pavitra Rishta made him knownm, Rithvik shifted to hosting opportunities as well as Web series.
Cartel will see him in the world of gangsters, with a lot of action, drama and power play.
"The climax is crazy. I had goosebumps when I read the script," Rithvik tells Rediff.com Senior Contributor Rajul Hegde.
Cartel has 138 actors. How much does screen space matter to you?
When I was doing my acting classes, my teacher told me that Amjad Khan had only 19 minutes screen time in Sholay, a 3.5-hour film. But Gabbar is the most popular character in the film.
So this myth about screen space was shattered even before I became an actor.
If you, as a character, can create that impact in 19 minutes to last a lifetime...
So for me, the script is king and in today's time, there is no single hero or heroine. It has to have the essence of so many characters coming together in a story.
You submit yourself to the character you believe that works for the script.
I submitted myself to my character Abhay and I know he is crucial for the story line. He is the threat to the entire catharsis that happens in the show.
It's not only Abhay, the other characters are also beautifully written.
The series focuses on the relationship of the brothers and their mother. It revolves around the Angre family and it is surrounded by cartels, crime and so many other things.
The climax is crazy. I had goosebumps when I read the script.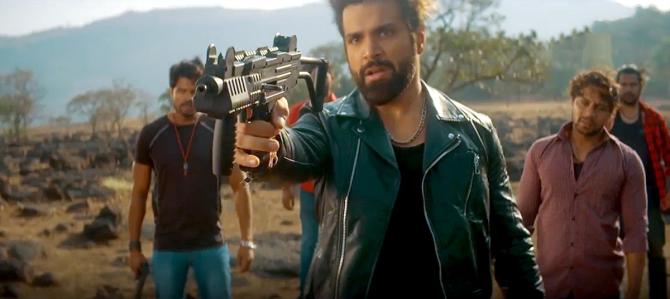 You shed your romantic boy image in this series. How was your approach towards bringing this part to life?
This character is nowhere close to who I am.
Just the idea of shedding your image of who you are and then completely becoming something else is the beauty of an actor.
You can live so many lives.
I was lucky enough to find some people who helped me meet the right people. I got to meet my real life inspiration (for the character Abhay).
I studied his mannerisms, behaviour and language. I secretly recorded his conversations. I would constantly listen to the recordings. I applied that dialect and punctuation into my script.
Even before Jitendra Joshi was cast in this series, I studied his character. I used to see his videos again and again to get that Marathi accent.
So I picked up things from everywhere and mixed a bit of mine and created the character of Abhay.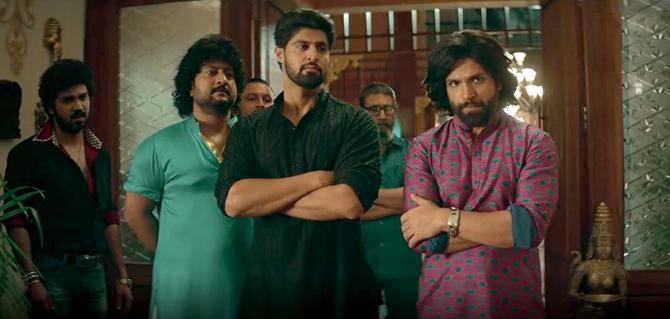 You seem to share a good rapport with Jitendra Joshi and Tanuj Virwani, who play your brothers.
I couldn't have asked for better co-actors.
Whatever be the fate of the series, I have definitely made friends for life.
Jitendra is such a grounded and gifted actor. He surprises in every scene.
The amount of discipline that Tanuj brings on the set is something to learn from.
How was it to share the screen space with an acclaimed actress like Supriya Pathak?
It was an amazing experience!
It was a fanboy moment for me.
I have been a fan of hers since childhood.
We love what she does with her craft.
It was genuinely a dream come true to be in the same frame.
She is an institution and you learn so much by just watching her perform.
We had a great rapport, great chemistry, and great conversations.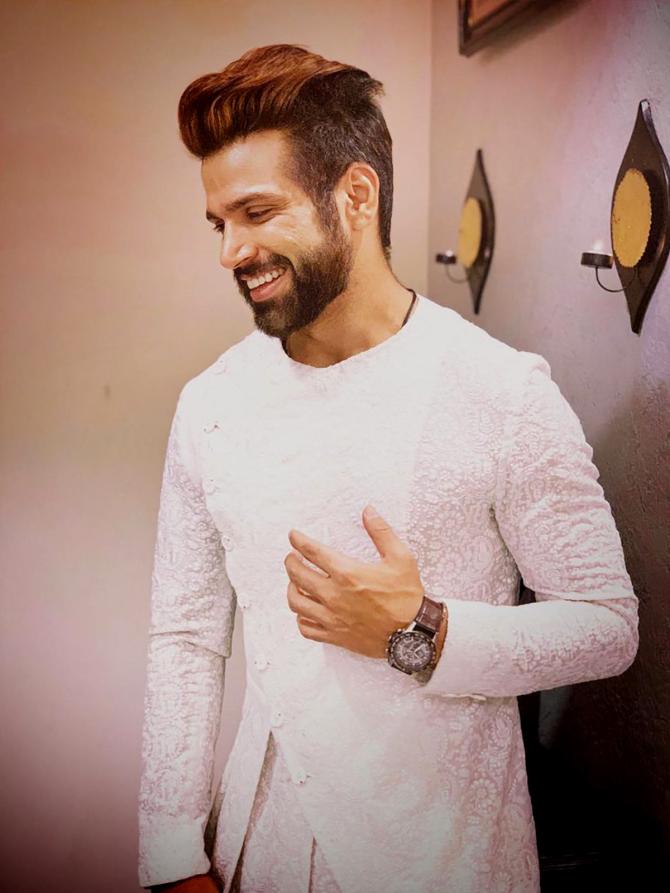 How was the progression from acting in television shows to anchoring in reality shows and then to Web series?
It's been great. I have always lived one moment at a time.
I never thought about how my journey would be or what I am going to do next.
I have always enjoyed my career.
I don't relate with the term 'struggle' at all.
What do you enjoy the most: Acting or anchoring?
I love being in front of the camera.
Just to be able to dive into the universe of the character and create it from scratch is the most interesting thing for an actor.
Of course, I love anchoring as well, but if you ask me to choose one, it has to be acting.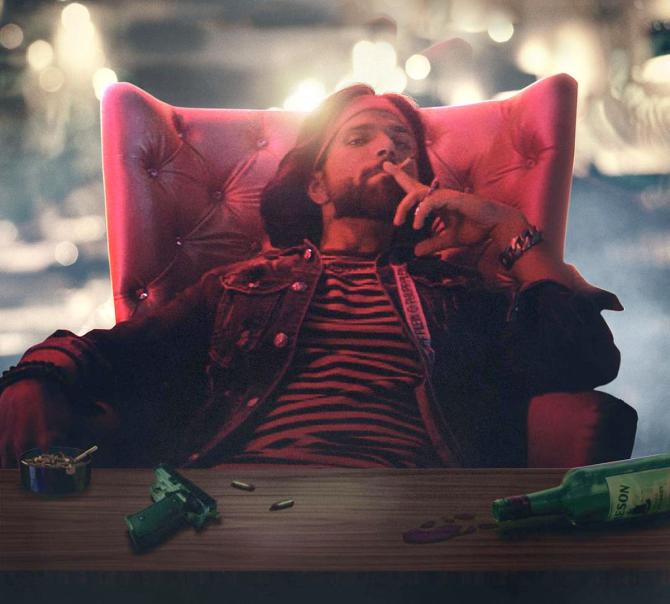 The Pavitra Rishta 2.0 teaser is out.
I can't wait for the world to see it again.
I really hope that people shower the same amount of love that they did for the television show.
All the best to all the actors involved in it, like Ankita Lokhande and Shaheer Sheikh. He has brought Manav back to life.
Would you have liked to be a part of it?
Why not?
If something like that comes up, I would love to be a part of it.