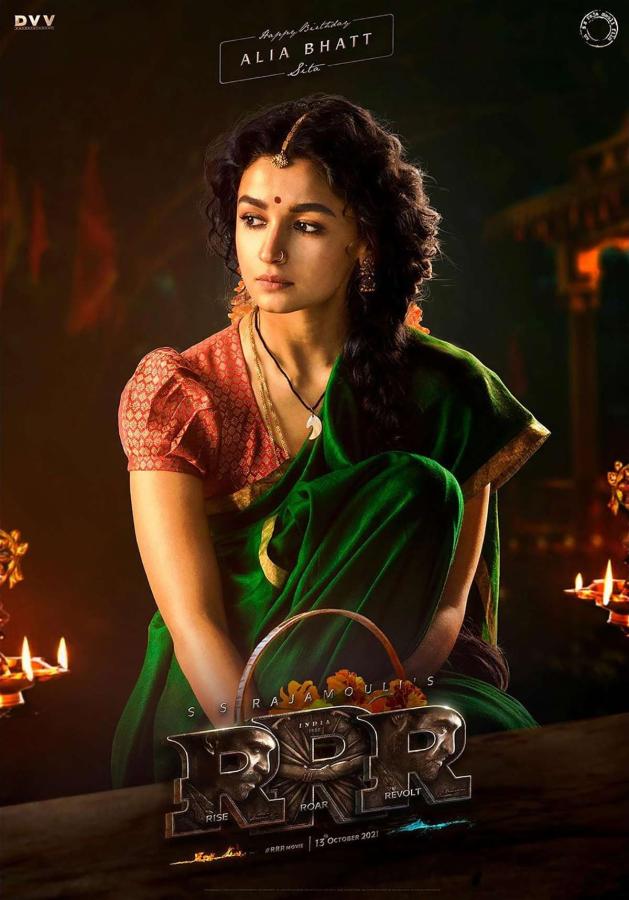 Alia Bhatt has a huge challenge coming up.
She has to match steps with two of the best dancers of the Telugu film industry -- Ram Charan and NTR Jr -- for a promotional song in S S Rajamouli's RRR. The song will be shot at an estimated cost of Rs 6 crore (Rs 60 million).
Ram Charan and NTR Jr have never starred together before, and the dance face-off will would have their fans rooting vociferously for their favourite star.
A source from the film's team informs Subhash K Jha that the actors have been rehearsing for weeks now.
"Both Ram Charan and NTR Jr know their fans expect them to out-dance the rival. They are working on keeping the fan clubs happy," says the source.
Though they are considered rivals on screen, Rajamouli has cast them as friends fighting for the same cause.
In an earlier interview, Rajamouli had said that NTR Jr and Ram Charan are playing fire and ice.
"Fire and Water are two opposing elements. One can destroy the other. But if they come together and create steam, the force generated can run the motor of the world," he explains.
"I worked with both of them before, and we delivered some of the biggest blockbusters. The catch was they belong to traditionally rival film families. The advantage I had was they are close friends in real life."
"When I put the idea across, it didn't take even a minute for them to say yes. Before we went to shoot, we did character designing sessions. We sketched out their characterisations to the detail. They took to their roles like fish to water."