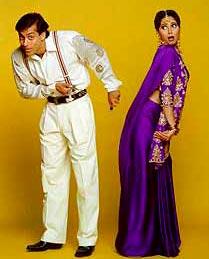 On August 5, Sooraj Barajtya's 1994 blockbuster Hum Aapke Hain Koun...! completed 20 years since its release.

While the box office was pretty unanimous in its verdict
of the film, it also polarised audiences forever.
For every purist who discards the movie as a three-hour wedding video, there are hundreds of loyalists who claim to have watched the film several number of times.
Which is that one film, dear reader, that you absolutely can't get enough of and have watched repeatedly, limitlessly?
TELL US!